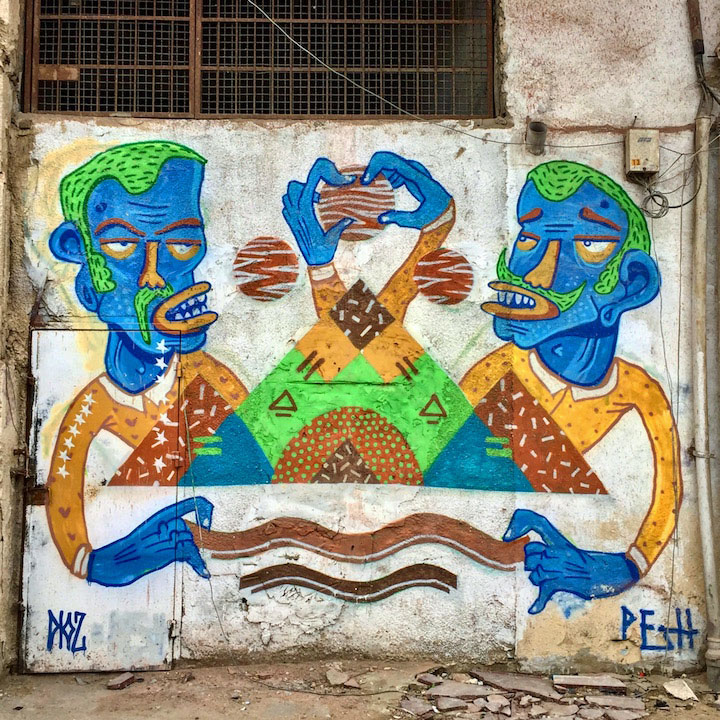 A huge range of curious characters  — fashioned by both local and international artists — have made their way onto Tel Aviv's public spaces. The image pictured above was painted by Tel Aviv native Dioz in collaboration with Lior Bentov aka PESH. Several more follow:
Paris-based Swedish artist André Saraiva aka Mr Andre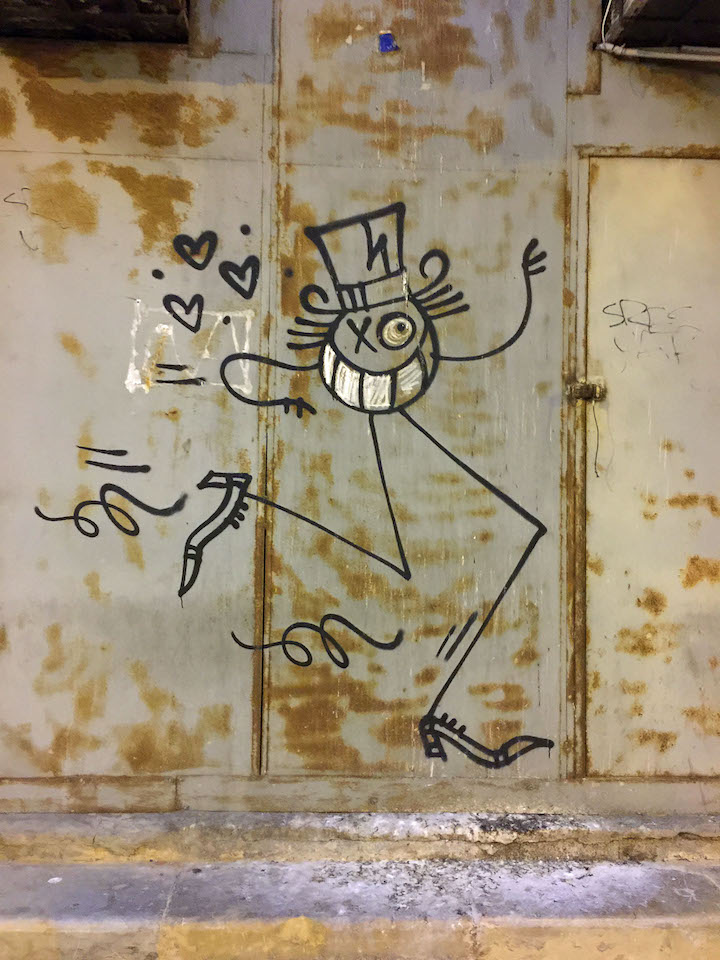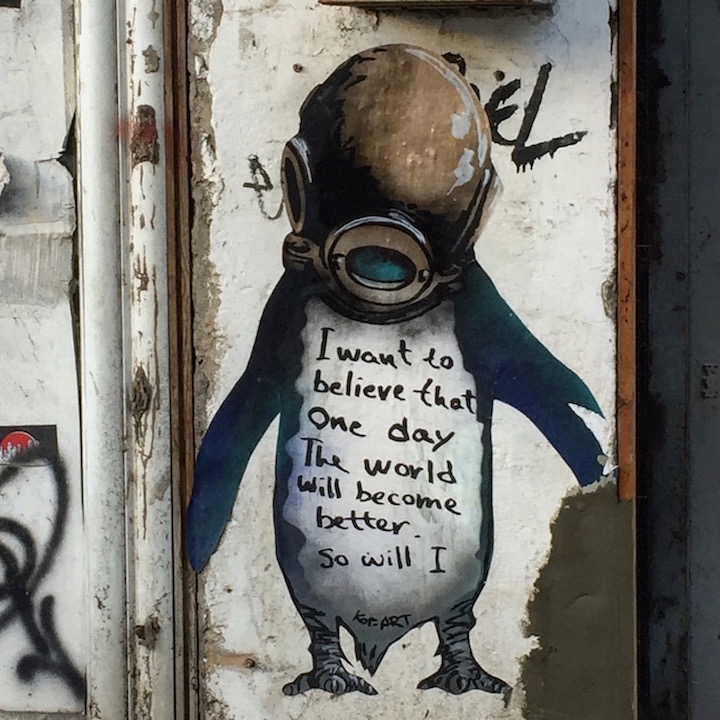 UK native Ame 72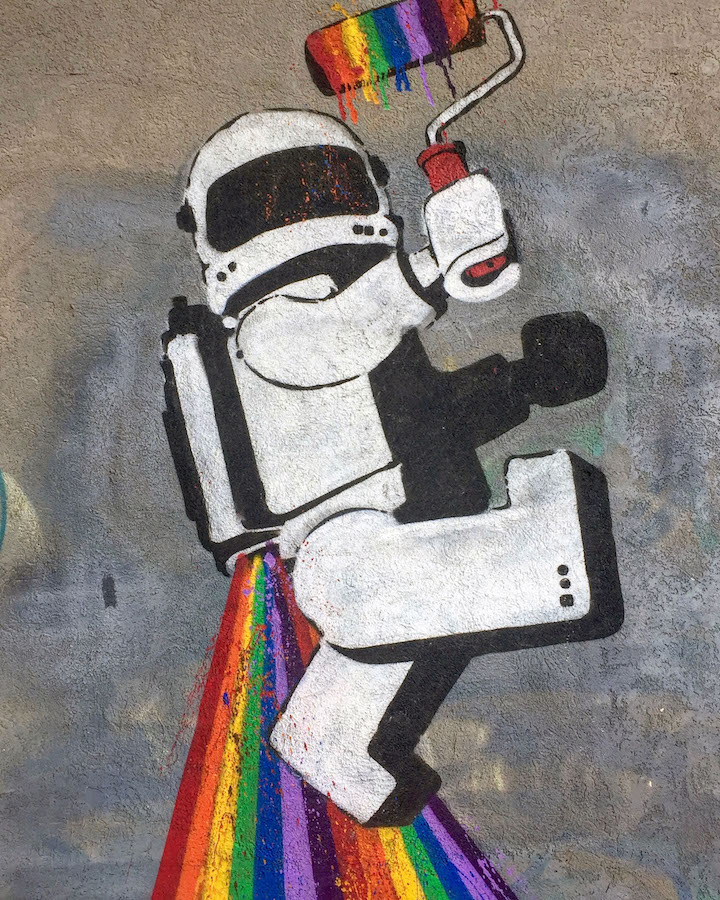 The prolific Tel Aviv-based Adi Sened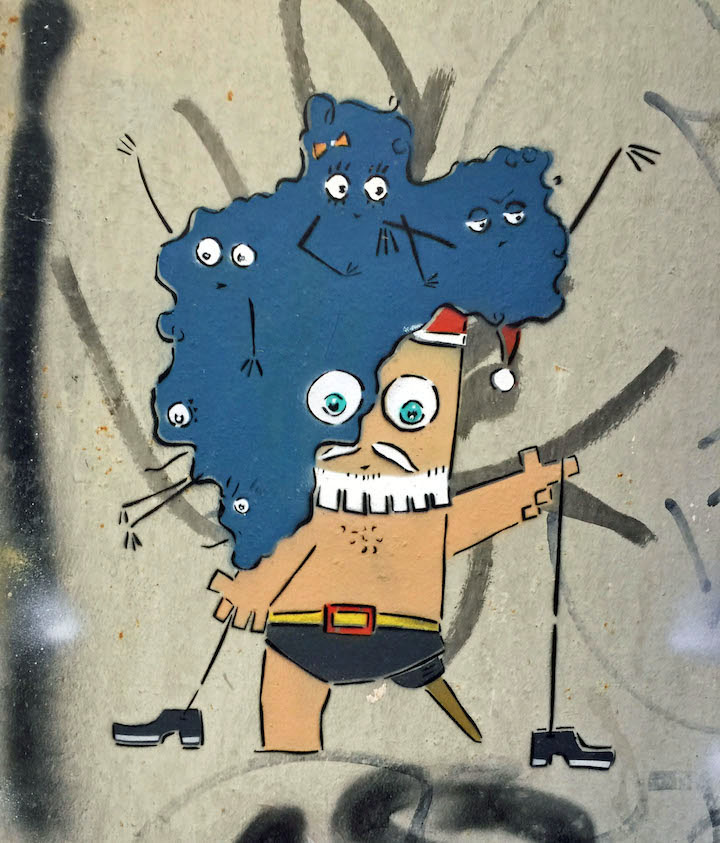 Tel Aviv – based Damian Tab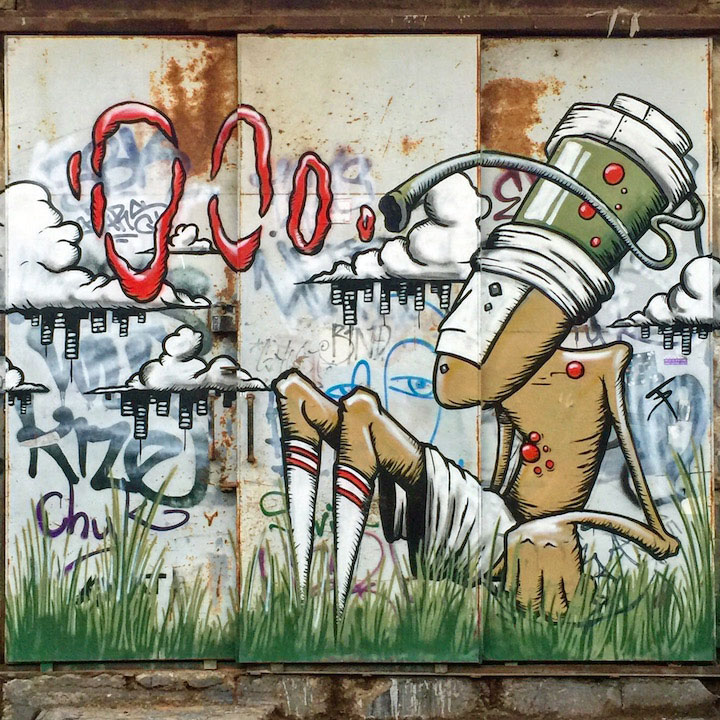 Photos by Lois Stavsky
Note: Hailed in a range of media from WideWalls to the Huffington Post to the New York Times, our Street Art NYC App is now available for Android devices here.

{ 0 comments }