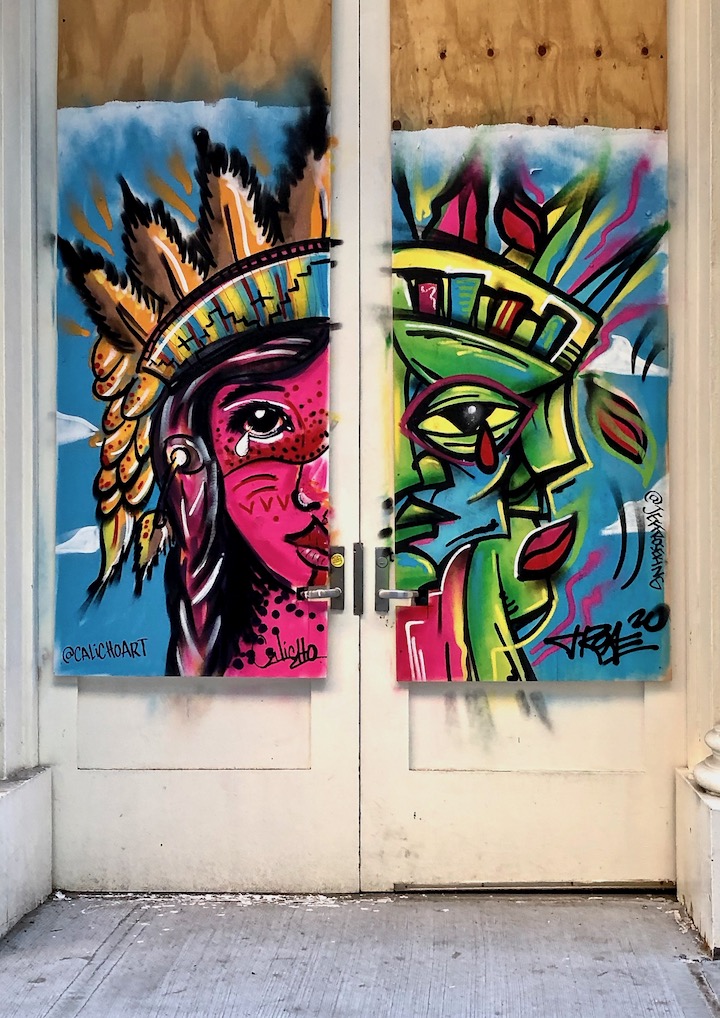 When I returned to Soho earlier this week, I was thrilled to discover several pieces — including a few collaborations — new to me. The image featured above, "Our Nation's Claim to Justice," was fashioned by Colombian artist Calicho Arevalo and Queens-native Jeff Rose. Several more artworks that have recently surfaced on Soho's boarded-up stores follow:
Multidisciplinary artists Alice Mackay (center) and Marco Villard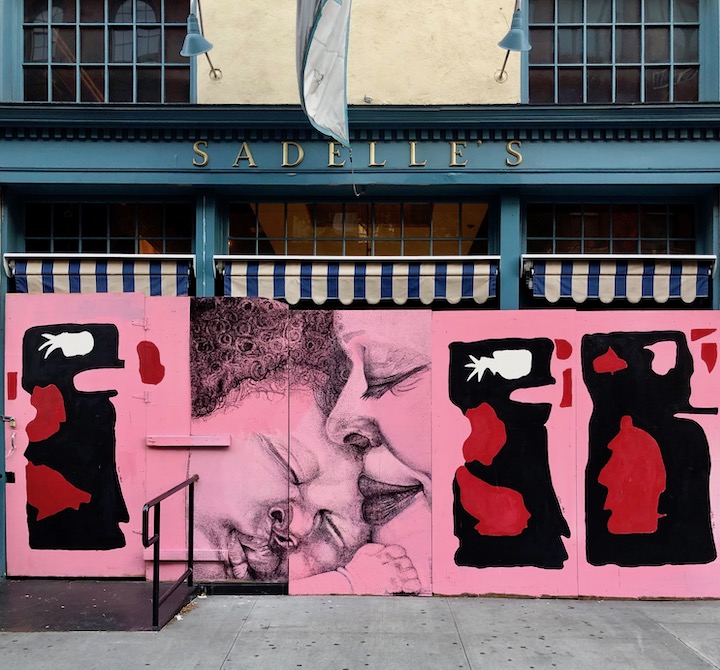 The legendary NYC writer/artist Duel RIS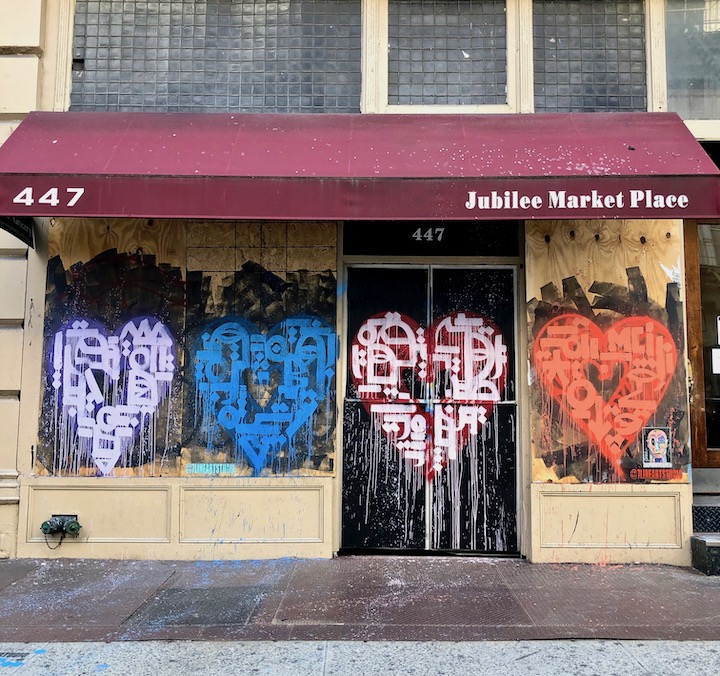 Venezuelan artist Alberto Barreto and multimedia artist AV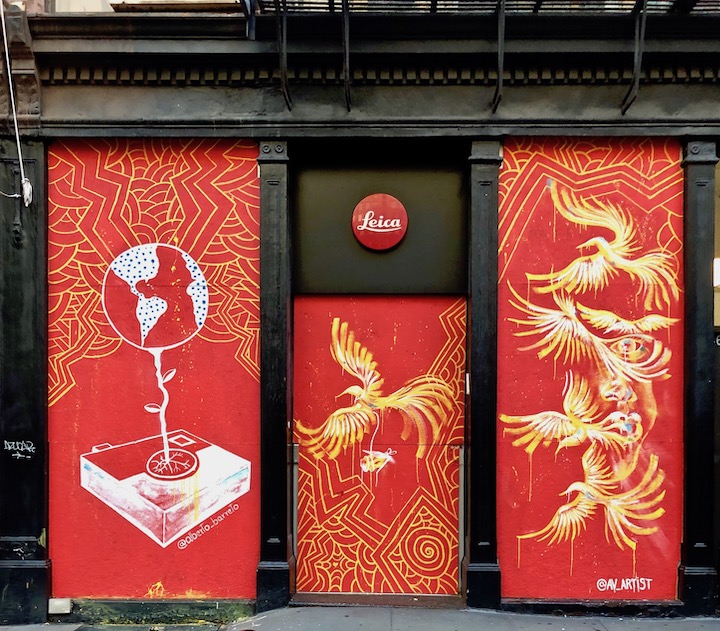 Ukrainian-born, NYC-based multidisciplinary artist Si Golraine at work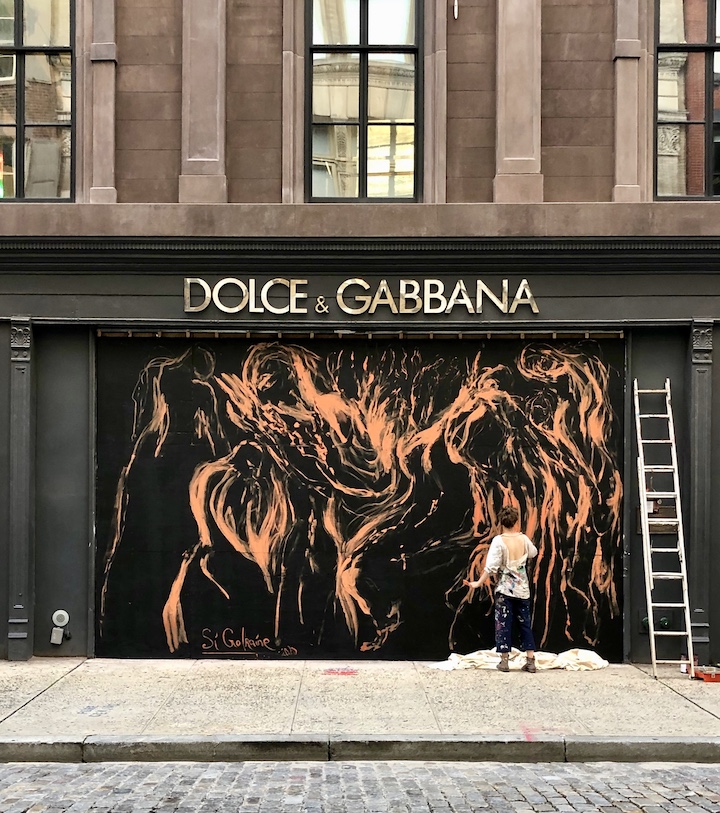 Brooklyn-based multidisciplinary artist Konstance Patton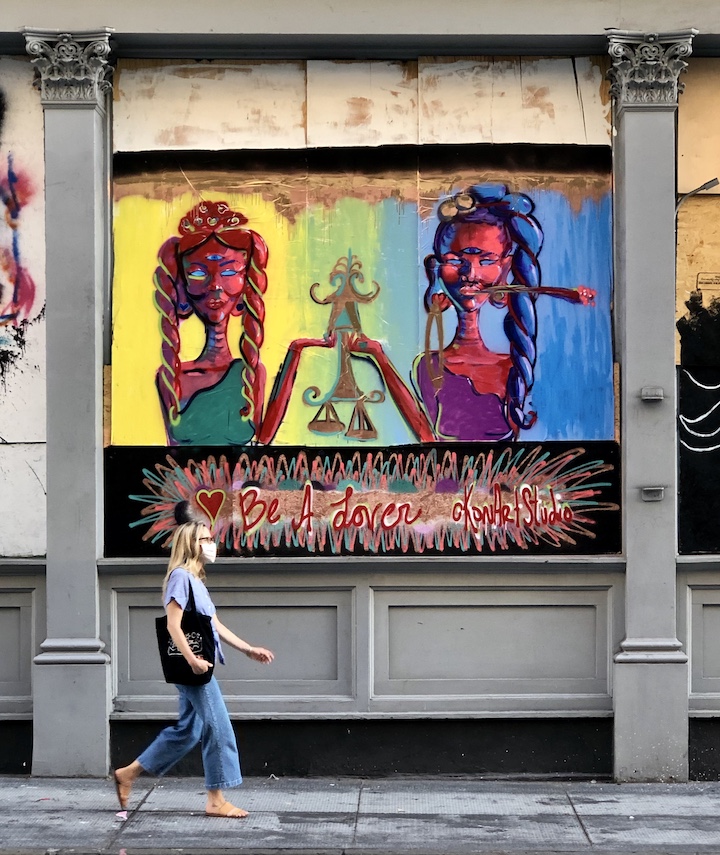 Amir Diop, Brendan T Mcnally and Light Noise collaborate on mural in memory of graffiti writer Michael Stewart who died at the hands of the NYPD in  1983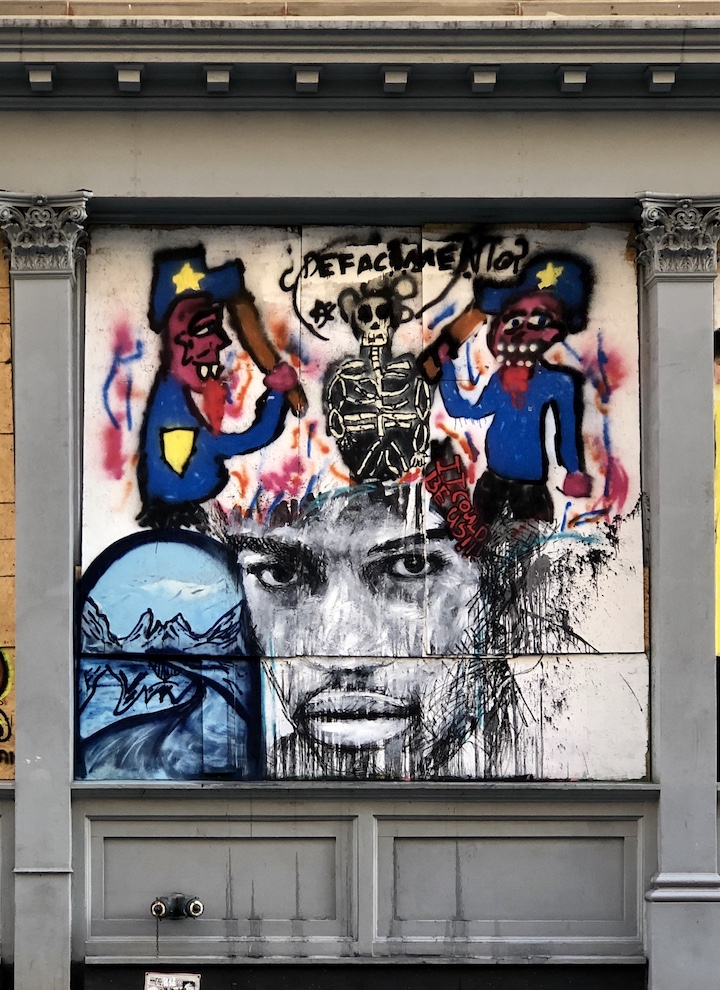 To be continued next week!
Photo credits: 1, 2, 4 – 7 Lois Stavsky; 3 Sara Ching Mozeson
{ 0 comments }