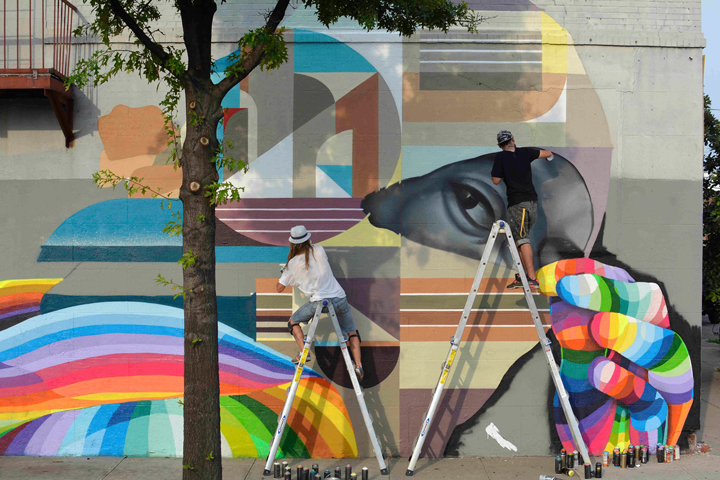 We recently had the opportunity to speak with writer and photographer Yoav Litvin about 2Create, his ongoing project and upcoming book on creative collaborations.
We love your recently launched 2Create Facebook Page and Group. Can you tell us something about the concept behind 2Create? What is its mission?
The aim of 2Create is to study and promote teamwork and fellowship as it showcases the art of collaboration. Folks tend to place far more emphasis on competition than on collaboration. But so much more can be accomplished if we work together.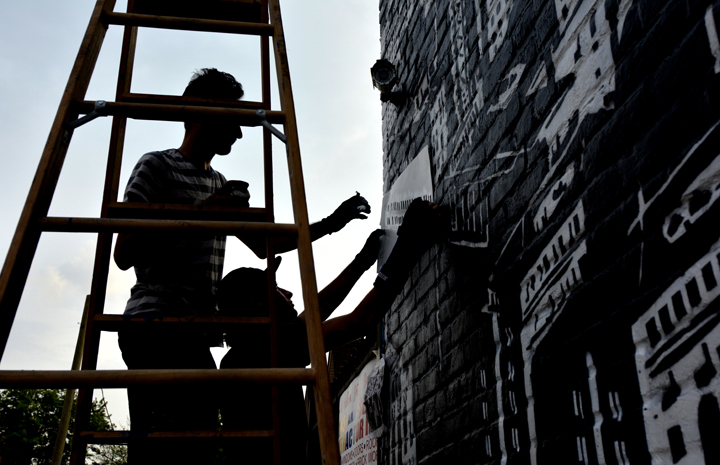 Yes! We tend to glorify individualism, particularly in the West.
And my point is that when two people create, it is greater than two. 1 + 1 is not 2, but something more. The duo is the basic unit of a collective.  And we need to look at forming collectives as a means to solve our societal problems.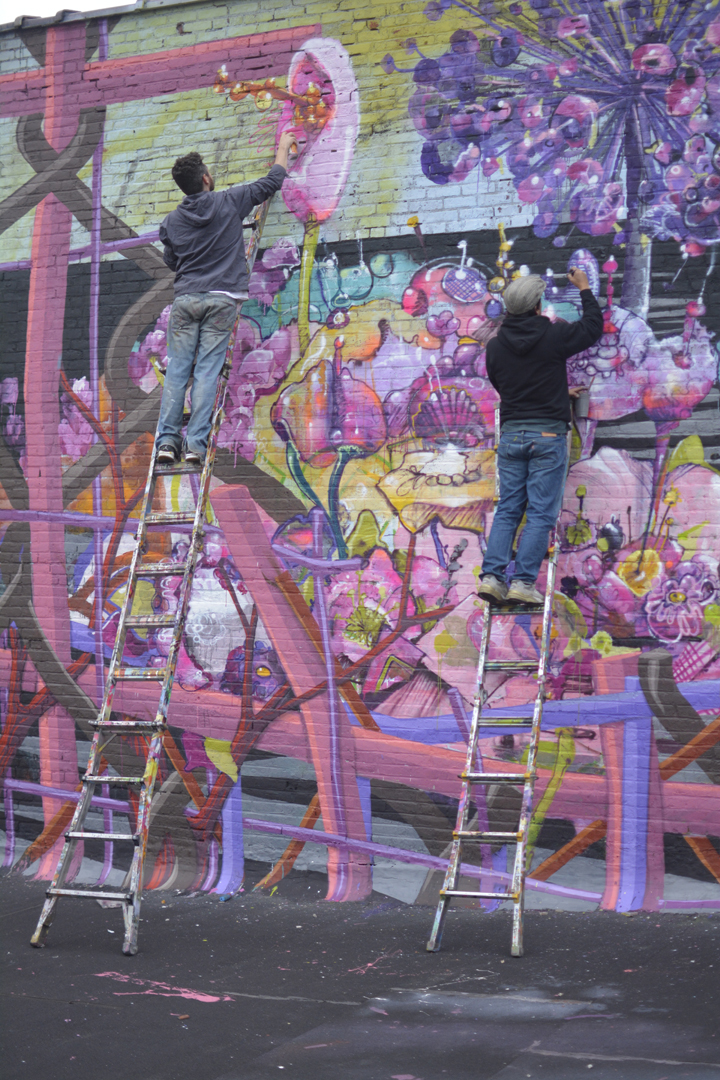 One of your initial projects, related to this larger one, is your upcoming book, 2Create: Art Collaborations in New York City.  Can you tell us something about it?
Yes. It will be released by Schiffer Publishing this fall. It showcases the works and processes of nine pairs of NYC graffiti and street artists. Each duo consists of two artists whose unique styles came together to create a larger-than-life work of street art in a NYC neighborhood. The book focuses on the backgrounds, techniques, and collaborative processes of the featured duos.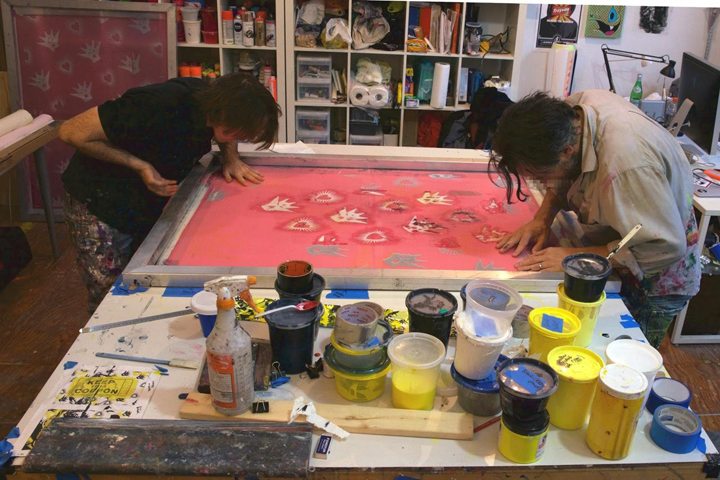 What spurred you to produce this particular book? What was your impetus behind it – in addition to promoting the concept of collaboration?
There were a number of factors. I was interested in expanding the documentation that I began in Outdoor Gallery New York City by getting to know more of my favorite artists – like Cekis and Rubin. But most of all, it was a project that enabled me to further develop myself as an artist by integrating my background in psychology, my passion for progressive politics and my respect and love for graffiti and street art in NYC.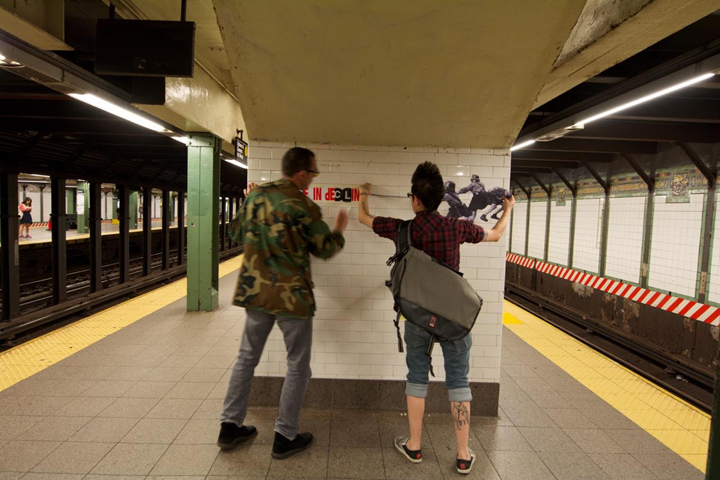 What were some of the challenges that you faced in the process?
Identifying artists who could work well together and produce first-rate artwork was the initial challenge. I also had to gain their confidence and access to their relationship so that they would speak freely about the process.  And some of the artists were quite shy – which was an additional challenge. And, then, for some of the works I had to secure walls, materials and more.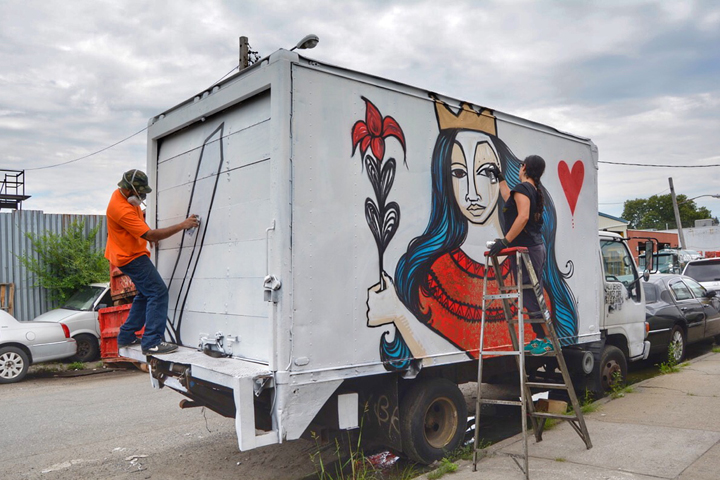 What's ahead for 2Create?  Where are you going with it?
I want to continue documenting and interviewing duos that work together in a wide range of scenarios: visual arts, dance, music and more!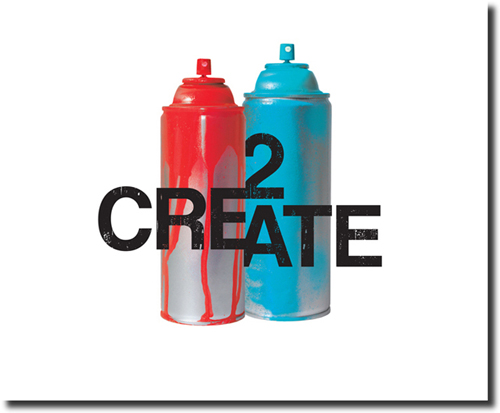 How can we become engaged with your project? Can we contribute to it?
You can Like the project on Facebook and share your own collabs and connect with others here. You can also follow it on Instagram and on Twitter.
It sounds great! And what a wonderful concept!
Images
1. Dasic Fernandez with Rubin 415
2. Icy and Sot
4. ASVP
5. Jilly Ballistic with Al Diaz
6. Alice Mizrachi with Trap IF
7. Logo design by Dan Michman
Photos © Yoav Litvin; Yoav in conversation with Lois Stavsky, Tara Murray and City-as-School intern Sol Raxlen
Note: Hailed in a range of media from the Huffington Post to the New York Times, our Street Art NYC App is now available for Android devices here.

{ 0 comments }