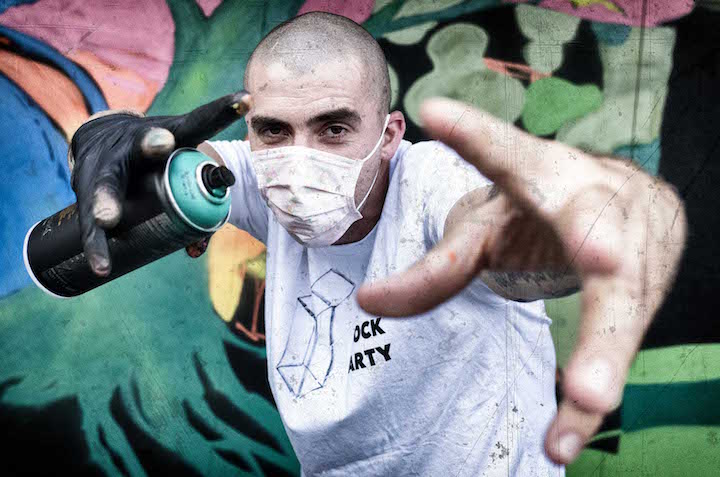 This past Saturday, Green Villain and Writer's Bench  hosted a buoyant block party at the site of the former 2015 landmark Demolition Exhibition. The hundreds of folks who attended the massive celebration were treated to live painting and music, along with food provided by local vendors. Pictured above is Newark-based Mr. Mustart. What follows are several more images captured Saturday by David Sharabani aka Lord K2.
The legendary Bronx native Skeme aka 3 Yard King at work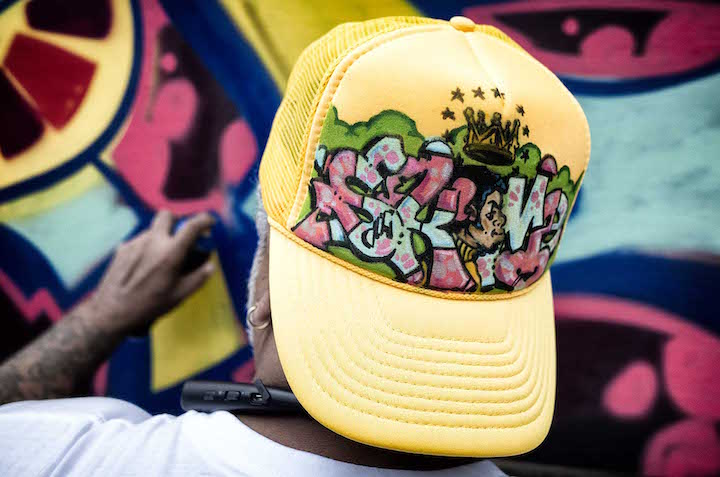 On the scene with Skeme aka 3 Yard King's work in progress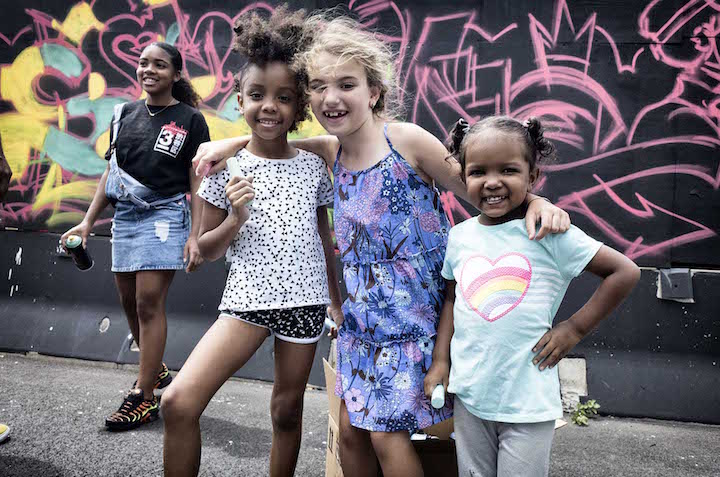 Philly-based Mecro at work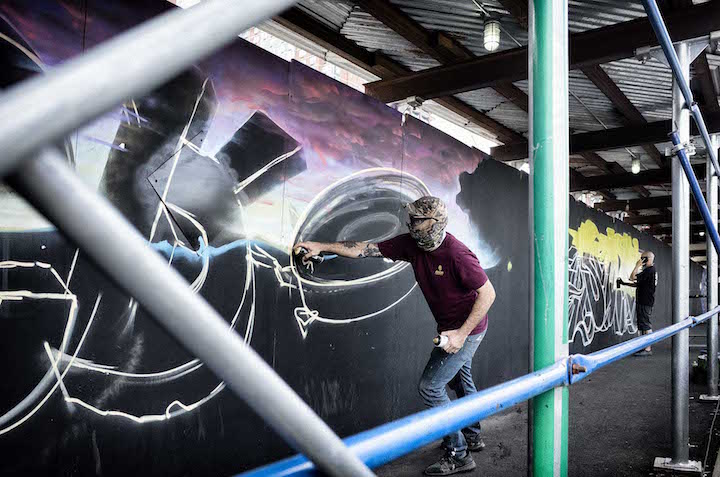 Jersey City-based 4Saken painting with Molly posing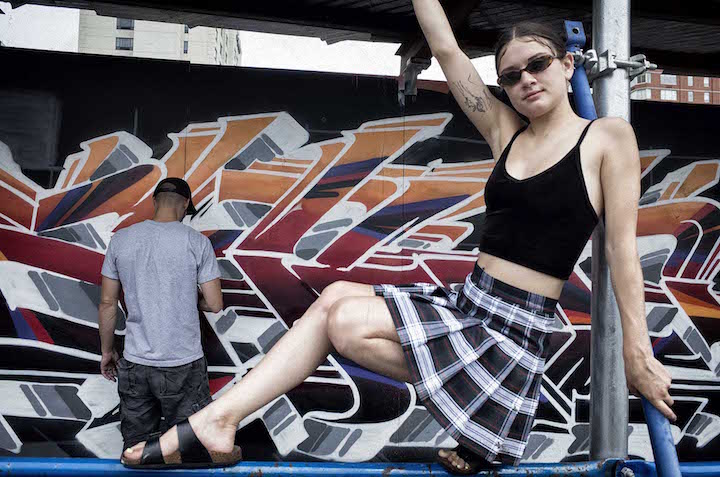 Blackbook signing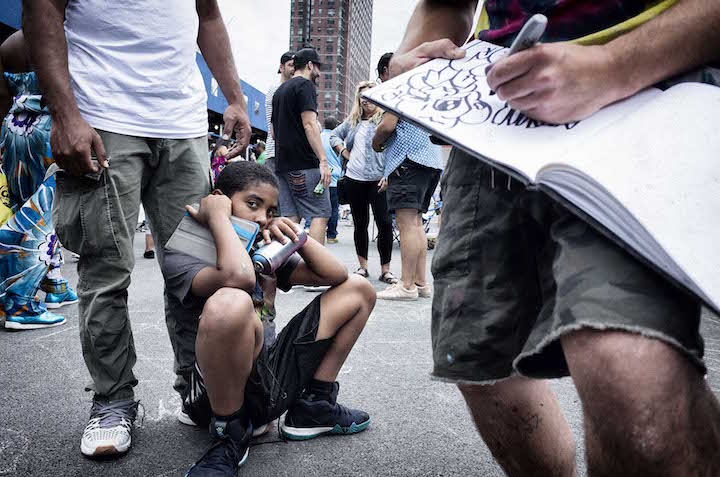 NYC-based classic writer Mone TFP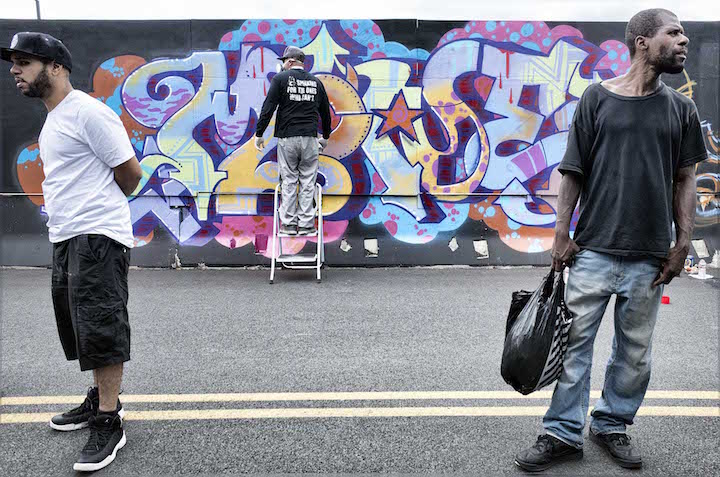 NYC-based graffiti pioneer Curve at work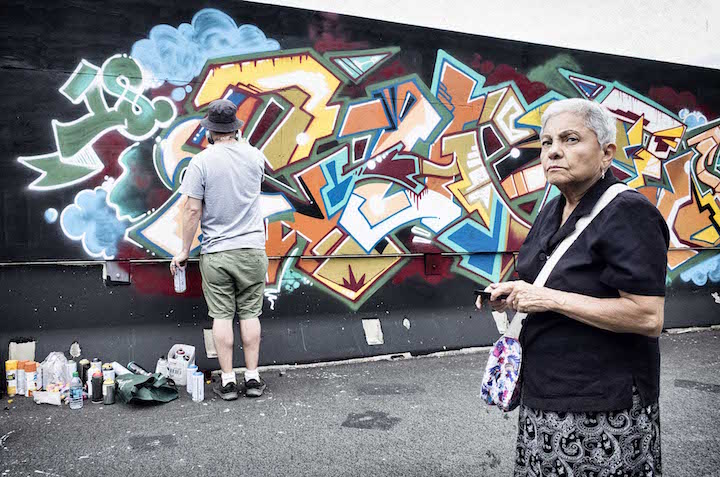 Young artist takes a break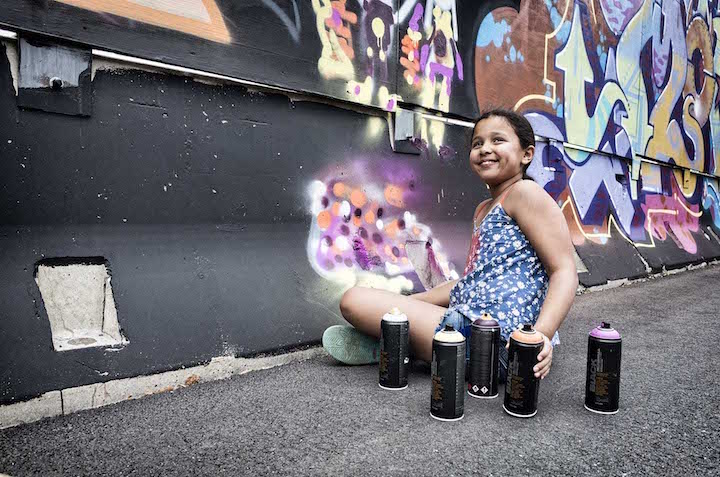 Photos by David Sharabani aka Lord K2.
{ 0 comments }