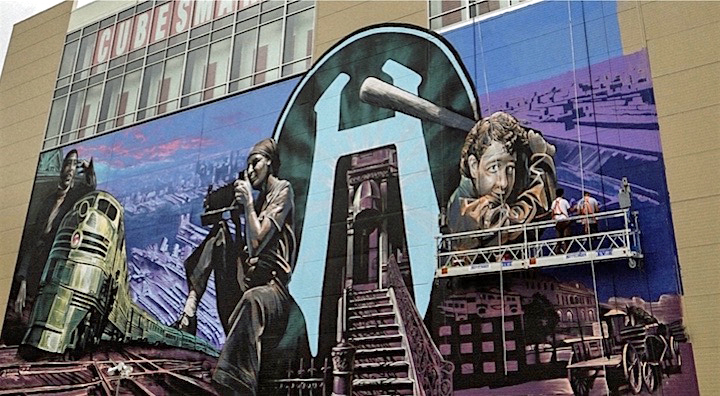 Fusing his masterful fine art skills with his stylish street art sensibility, Jersey City-based  DISTORT recently fashioned a huge mural in neighboring Hoboken. Highlighting three women — referred to by Mayor Ravi S. Bhalla as some of Hoboken's favorite daughters — it is a visual paean to the city's past, present and future.
Featured above is  an image of the mural in progress — as photographed by Greg Pallante.  Dorothy McNeil, a prominent presence at Hoboken's Club Zanzibar that showcased performances by popular African-American entertainers throughout the 1960s and 1970's, is portrayed on the far left. With camera in hand is the noted documentary photographer Dorothea Lange, who was born in Hoboken in 1895. And pitching a bat is Hoboken native Maria Pepe, the first girl to play Little League baseball, whose legacy is ending the ban on girls in Little League baseball.  Several more images follow:
A close-up of the completed mural featuring Dorothea Lange and Maria Pepe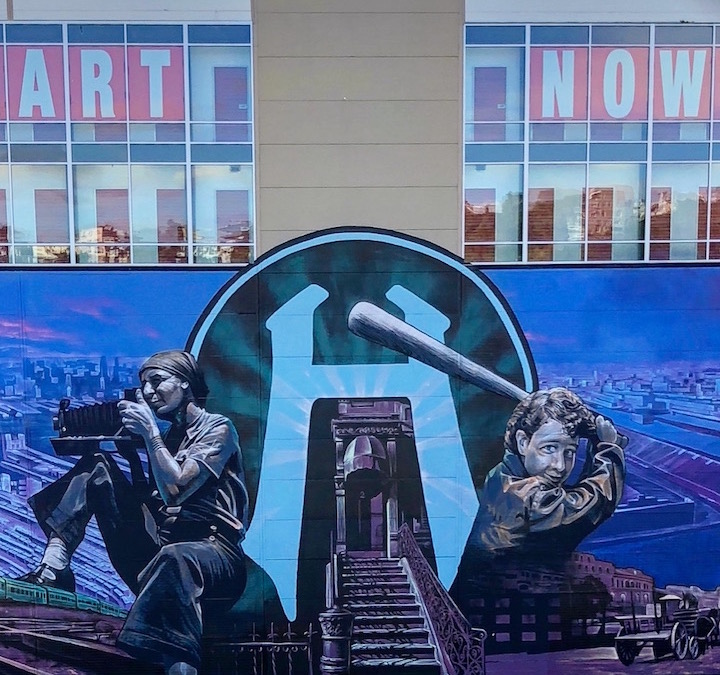 Maria Pepe addresses us all at mural unveiling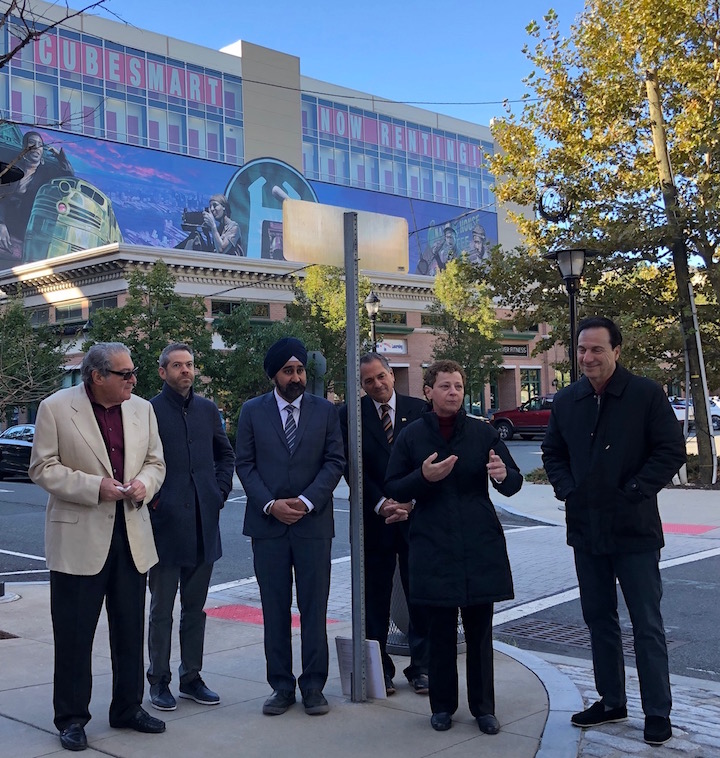 A wide view of the completed mural featuring two dock workers — on the right — referencing the city's industrial history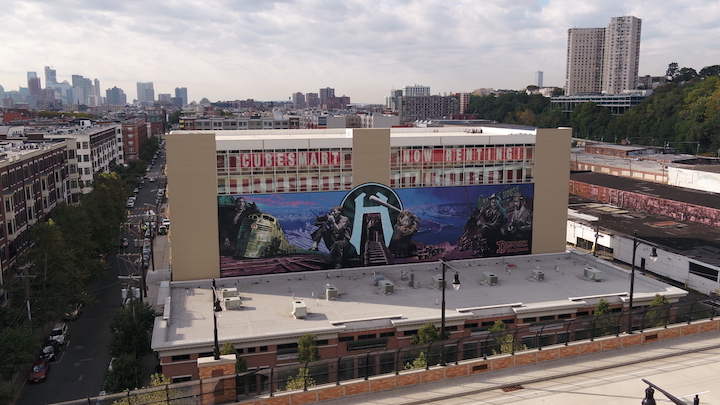 Note: The mural was commissioned by Storage Deluxe with support from Golden Artist Colors and Jerry's Artist Outlet in West Orange, NJ that donated the paint. Assisting  DISTORT was graphic designer Hiro Hubbard.
Photo credits: 1 Greg Pallante 2 & 3 Lois Stavsky & 4 Tim Hughes
{ 0 comments }