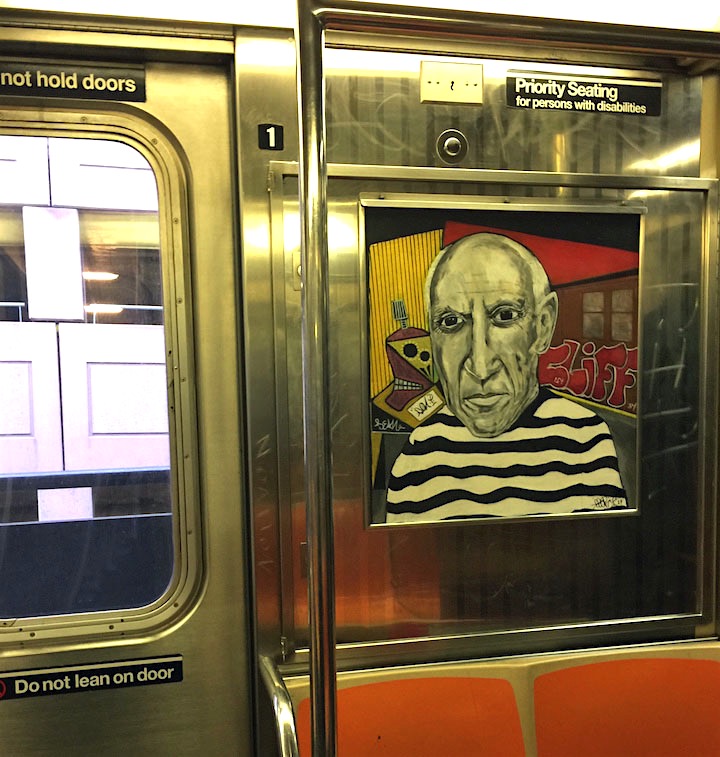 My latest adventures with Nic 707's famed InstaFame Phantom Art project had me riding the 1 train from the Bronx to the Financial District with several NYC graffiti veterans, along with some newer talents. Pictured above is an image of Salvador Dali fashioned by veteran writer Gear One. Several more images captured on this ride follow:
The legendary Taki 183 in collaboration with Nic 707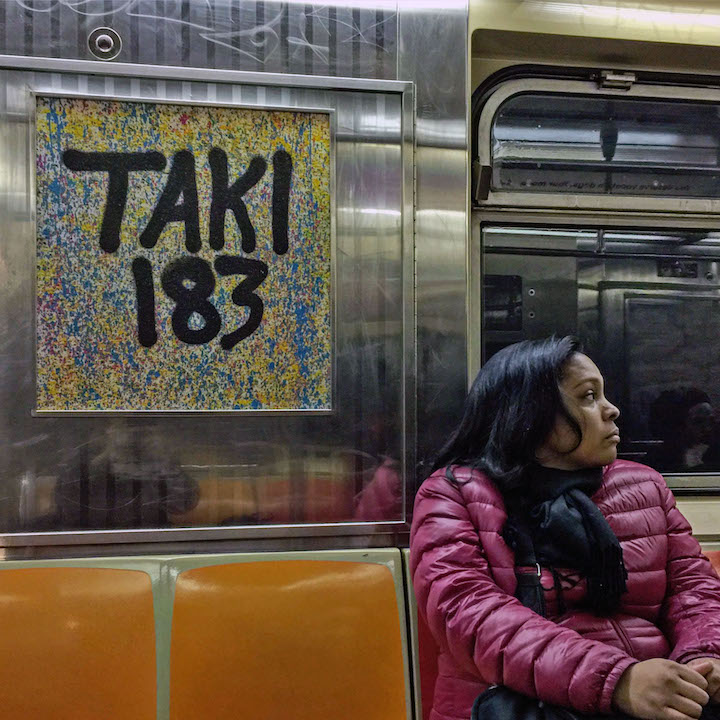 Brazilian artist Micheline Gil and Nic 707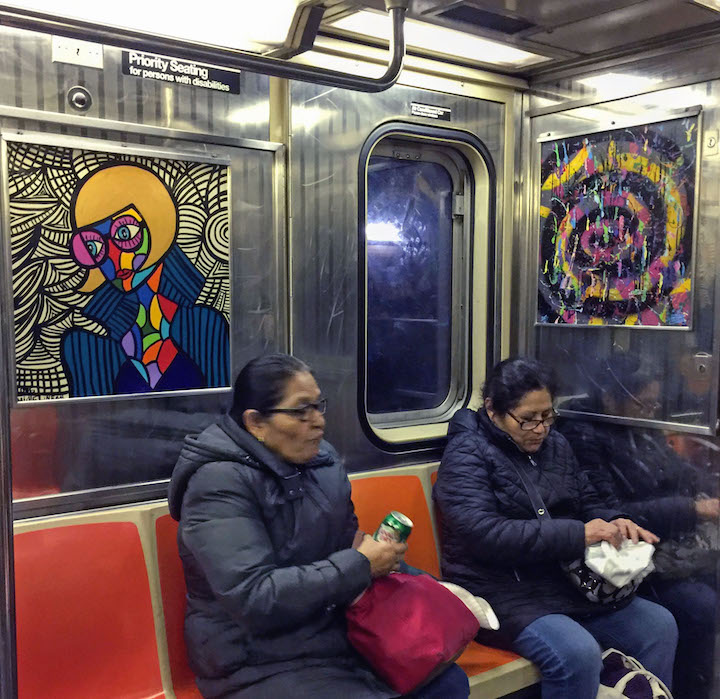 Canadian artist Stavro and the renowned Easy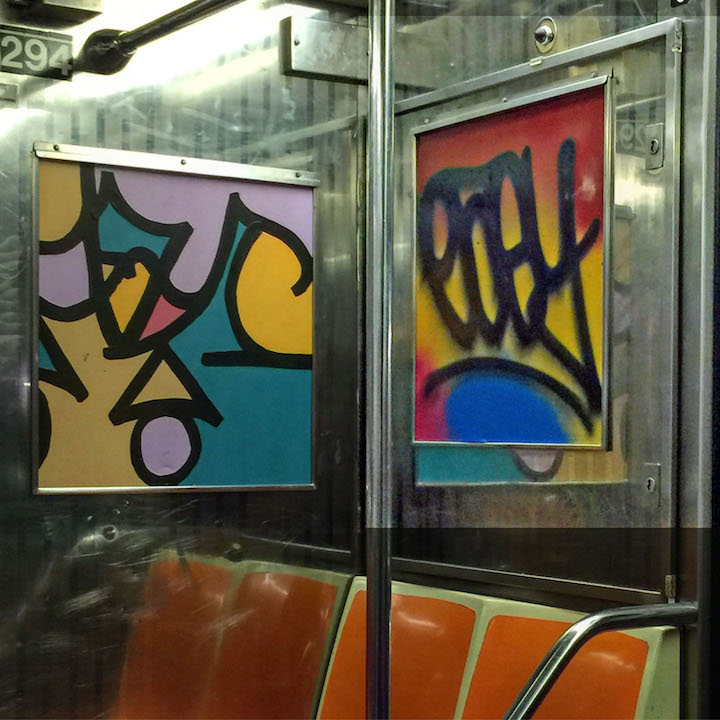 Legendary writers Al Diaz and Taki 183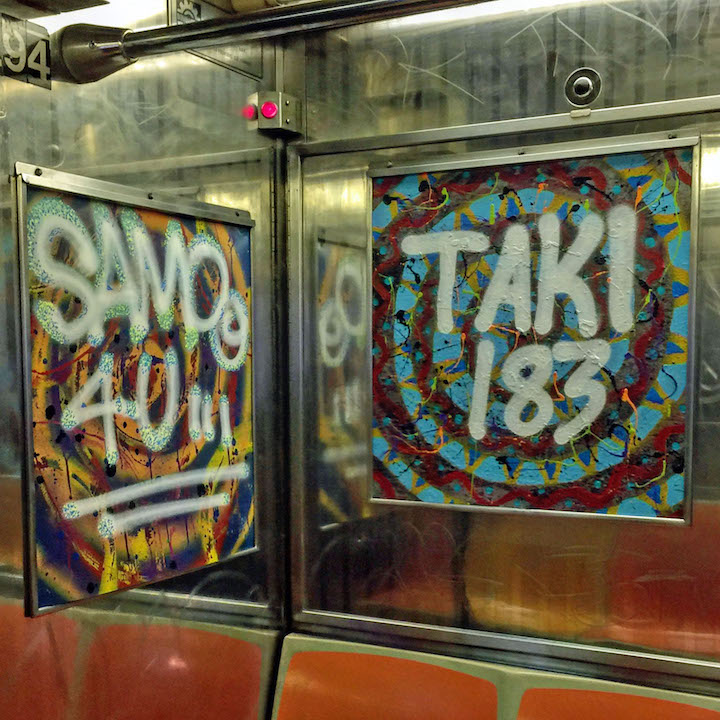 Bronx graffiti veteran Tony 164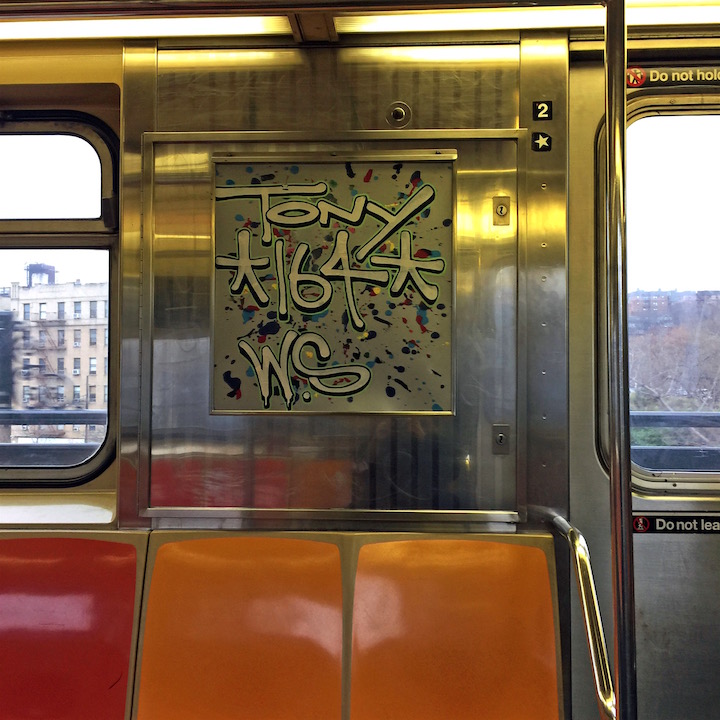 Photos by Lois Stavsky
Note: Hailed in a range of media from WideWalls to the Huffington Post to the New York Times, our Street Art NYC App is now available for Android devices here.

{ 0 comments }