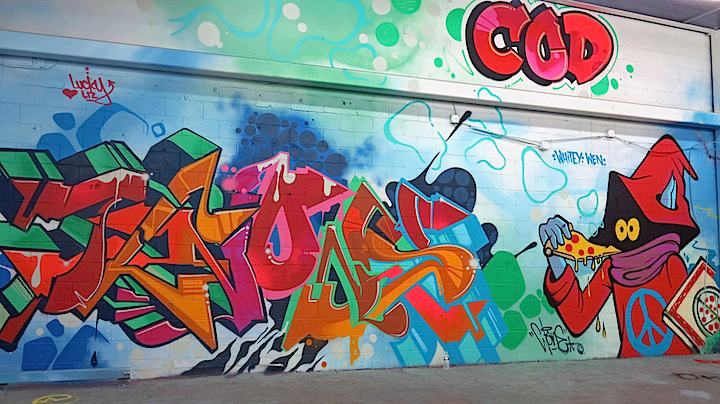 Green Villain's Demolition Exhibition — the brainchild of  Greg Edgell aka Green Villian — has it all! With everything from stylish tags to captivating characters to first-rate pieces, it is a graffiti lover's wonderland. Just minutes away from Downtown Manhattan, it is located at 410 Marin Boulevard, a short wall from Newport Mall. Here are a few more images I captured in the interior of the former Jersey City Pep Boys Auto Store while visiting Monday evening.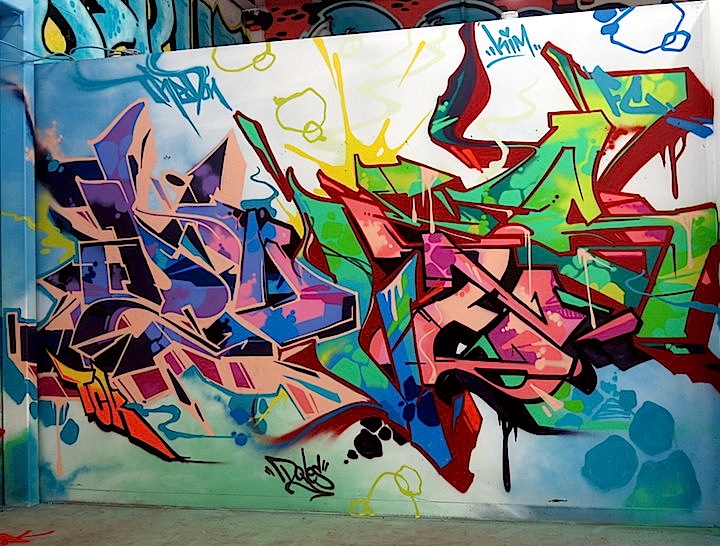 Curve and Mr. Mustart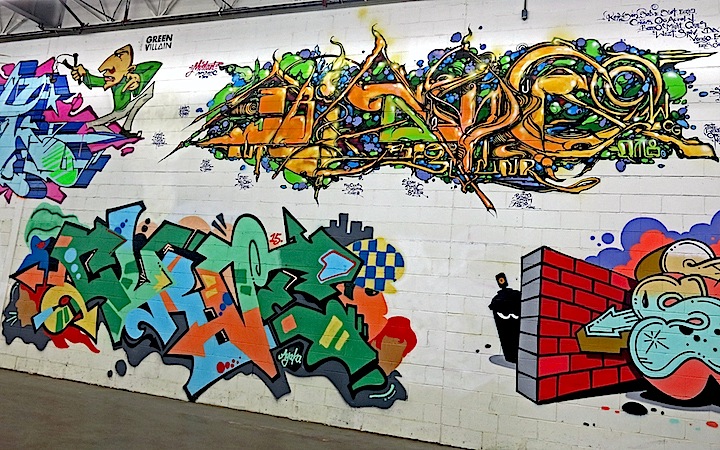 The prodigious Evikt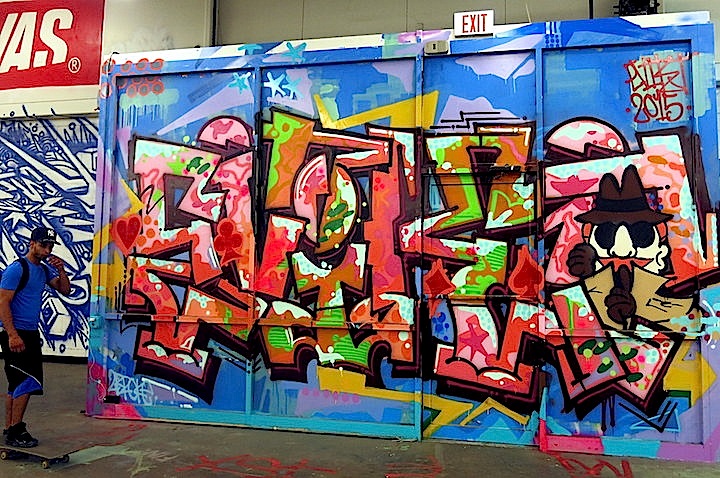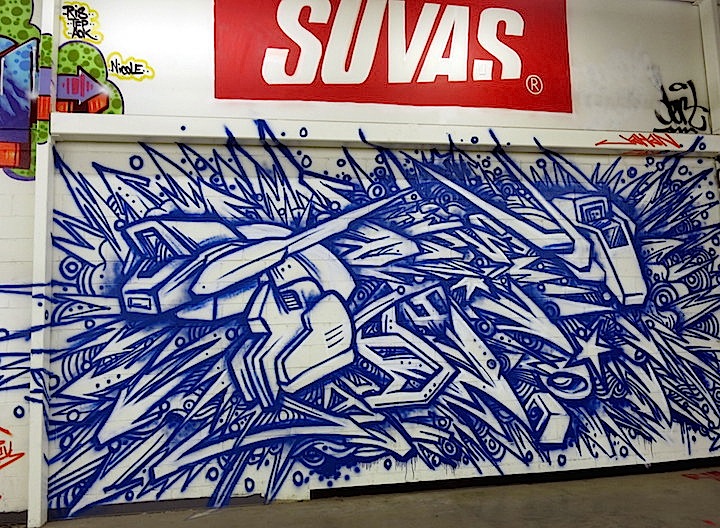 Mes, Themo, Distoart and Kingbee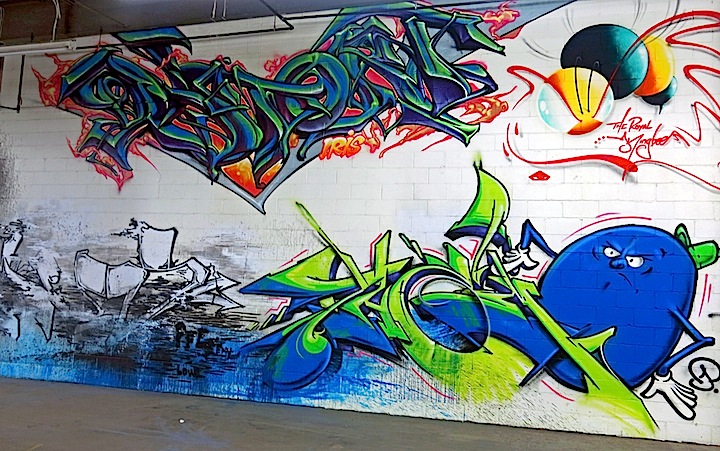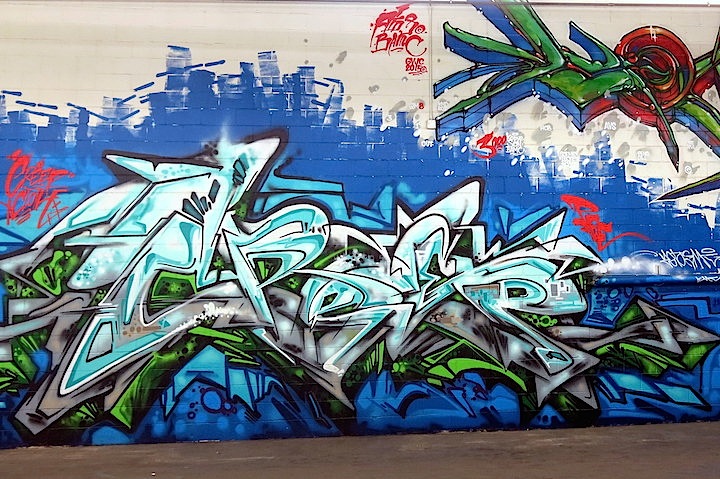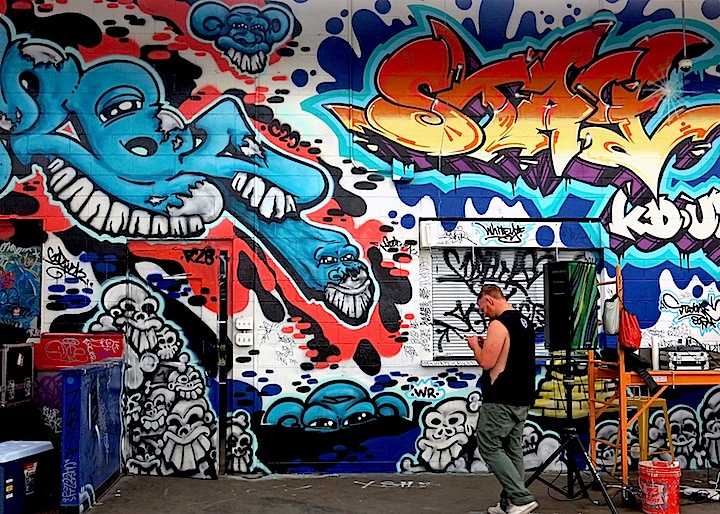 This amazing feat — coordinated with dozens of artists and community members — was accomplished in partnership with real-estate developers Forest City Enterprises and G&S Investors. Through this weekend, you can visit the space any day from 12-8pm.
First image is Knows aka Wane; all photos by Lois Stavsky
Note: Check out StreetArtNYC on Instagram for more photos of images from Demolition Exhibition, and keep posted to our Facebook page, as well.
{ 0 comments }