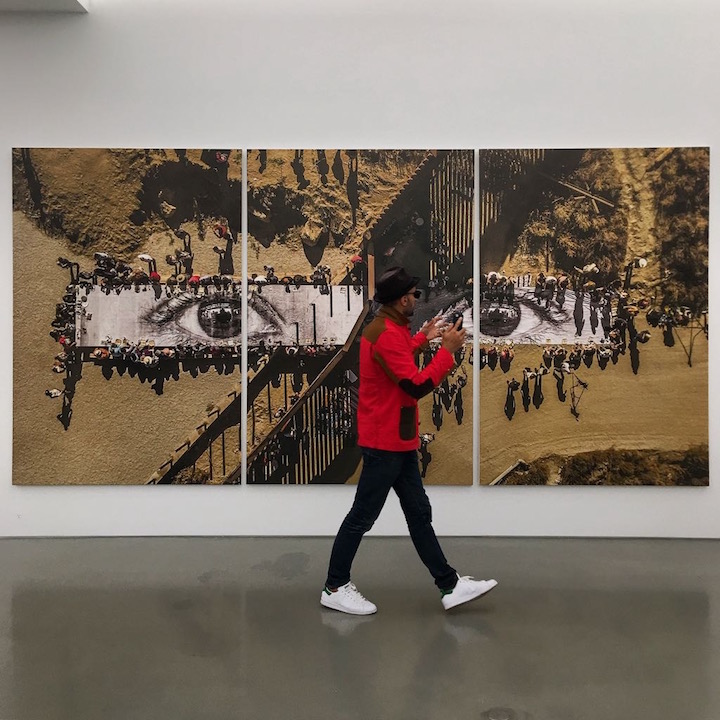 I first came upon JR's ingenious aesthetic ten years ago when I discovered a series of his portraits of Israelis and Palestinians pasted face to face along the Separation Wall in Abu Dis, Jerusalem. Celebrating the similarities between Israelis and Palestinians, the Face 2 Face Project heightened the absurdity of this seemingly endless conflict among cousins — and has stayed with me since. Within this past decade, JR has continued to bring his wondrous talents and socially-conscious vision to dozens of sites across the globe, often giving a voice to those whose voices are silenced.
This past week, Galerie Perrotin NYC  launched Horizontal featuring an eclectic selection of JR's works. His first NYC solo show, Horizontal presents — in addition to the artist's archival prints — a range of mixed-media installations.
Featured above is Migrants, Mayra, Picnic Across the Border, Quadrichromie, Tecate, Mexico – U.S.A. 2018. What follows are several more images from Horizontal captured by street and travel photographer Karin du Maire aka Street Art Nomad.
Mixed media installation featuring JR's signature eye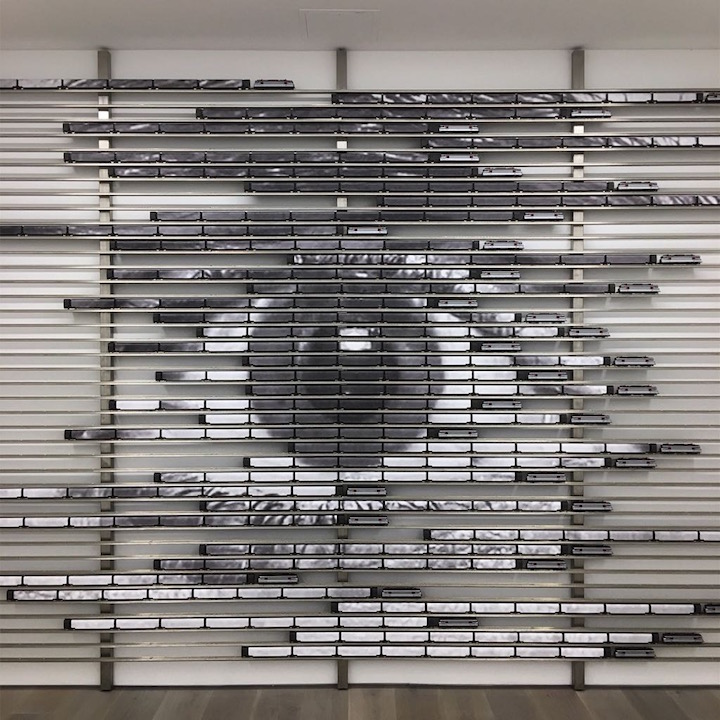 Women Are Heroes, Le Havre, France, 2014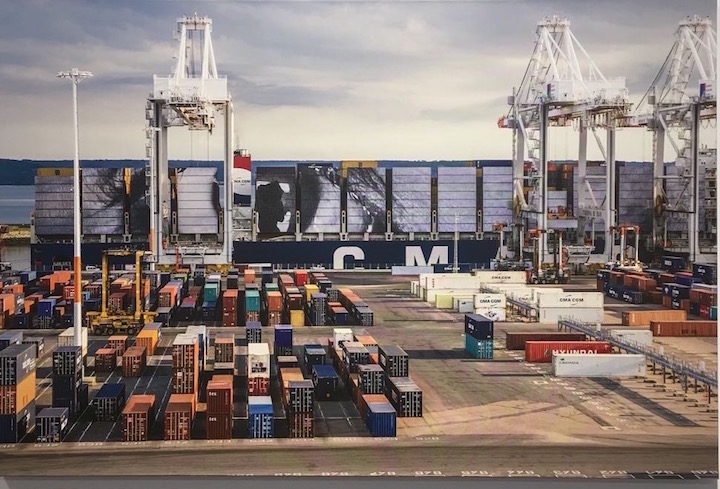 Giants, Kikito, Front View, Work in Progress, Tecate, Mexico – U.S.A. 2018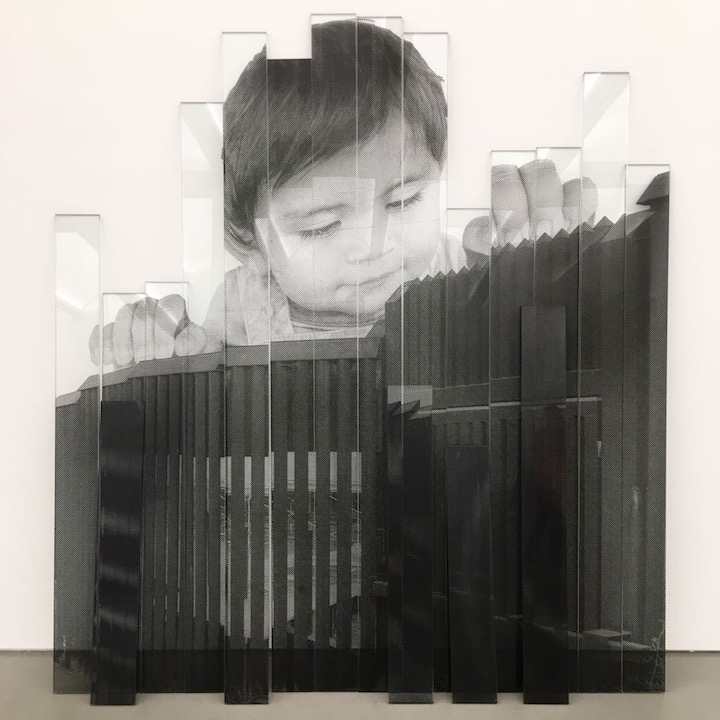 On Galerie Perrotin NYC exterior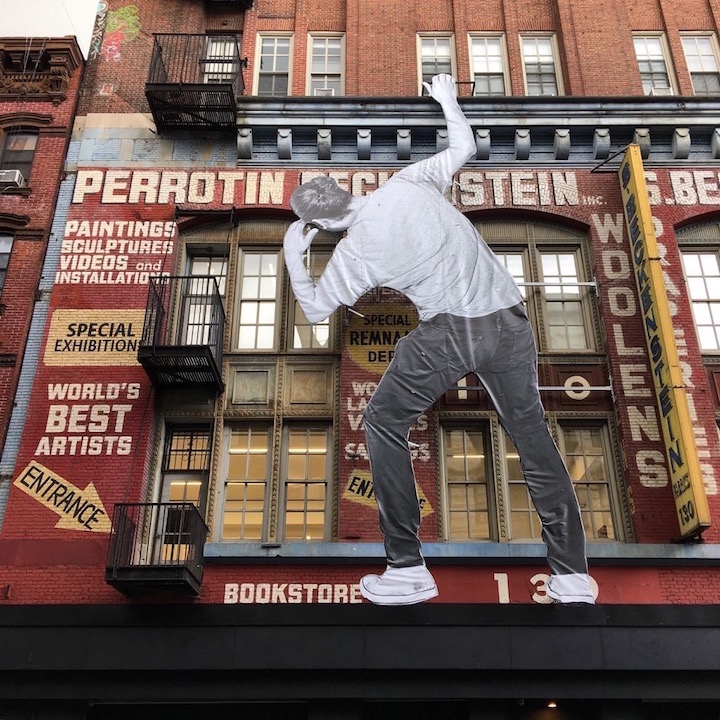 And outside the gallery with street artist TomBob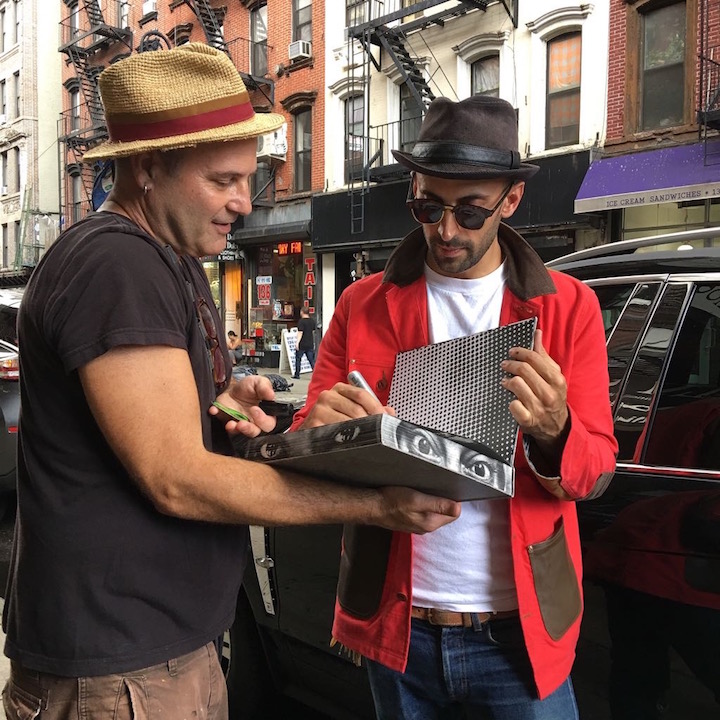 The exhibit continues through August 17 at Perrotin New York, 130 Orchard Street.  Running concurrently at Perrotin is ALOALO, Mahafaly Sculptures of the Efiaimbelos.
Note: In observance of Independence Day, the gallery will be closed through July 4th. It will open at 10am on Thursday.
Photos by  Karin du Maire
{ 0 comments }