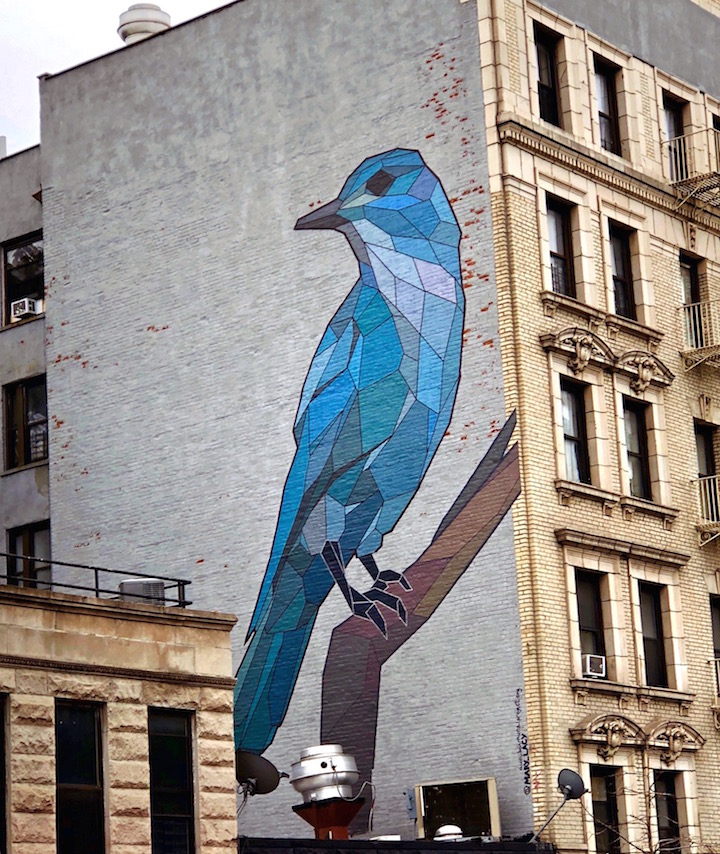 The Audubon Mural Project, a collaboration between the National Audubon Society and  Gitler & ____ Gallery, continues to enhance Hamilton Heights — the late John James Audubon's upper Manhattan neighborhood — with a range of public artworks featuring images of of climate-endangered birds. Since I'd last documented this project, dozens of new murals have surfaced. The image pictured above features a pinyon jay, painted by Vermont native Mary Lacy. Several more follow:
Brooklyn-based Frank Parga, Gyrfalcon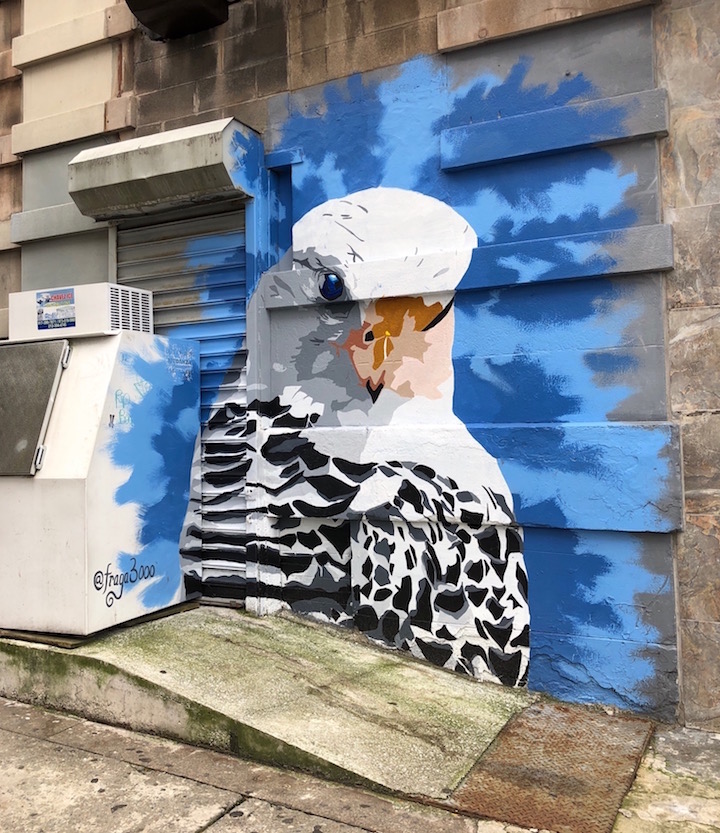 Bronx-native Andre Trenier, Black-Billed Magpie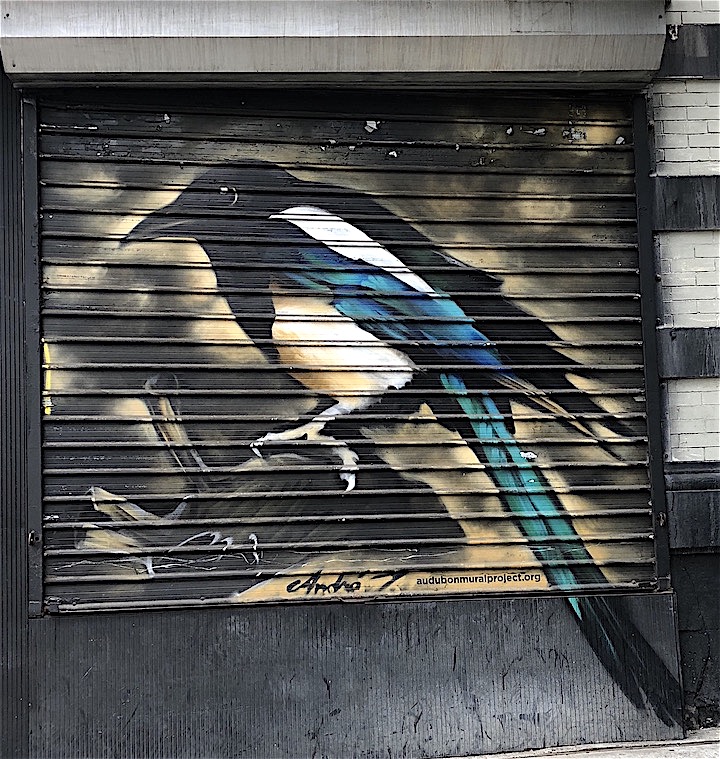 Kristy McCarthy aka DGale and Pelumi Khadijat Adegawa, Glossy Ibis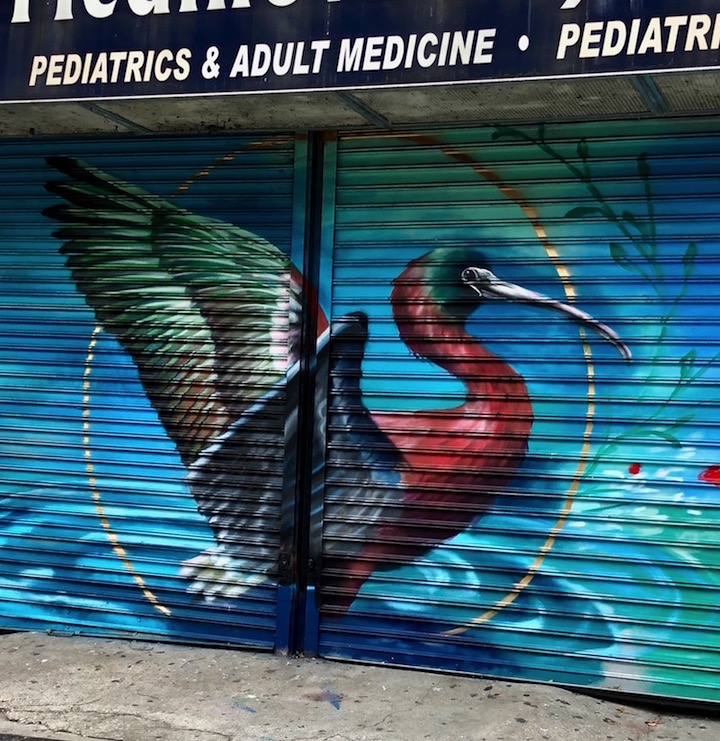 London-based ATM, Townsend's Warbler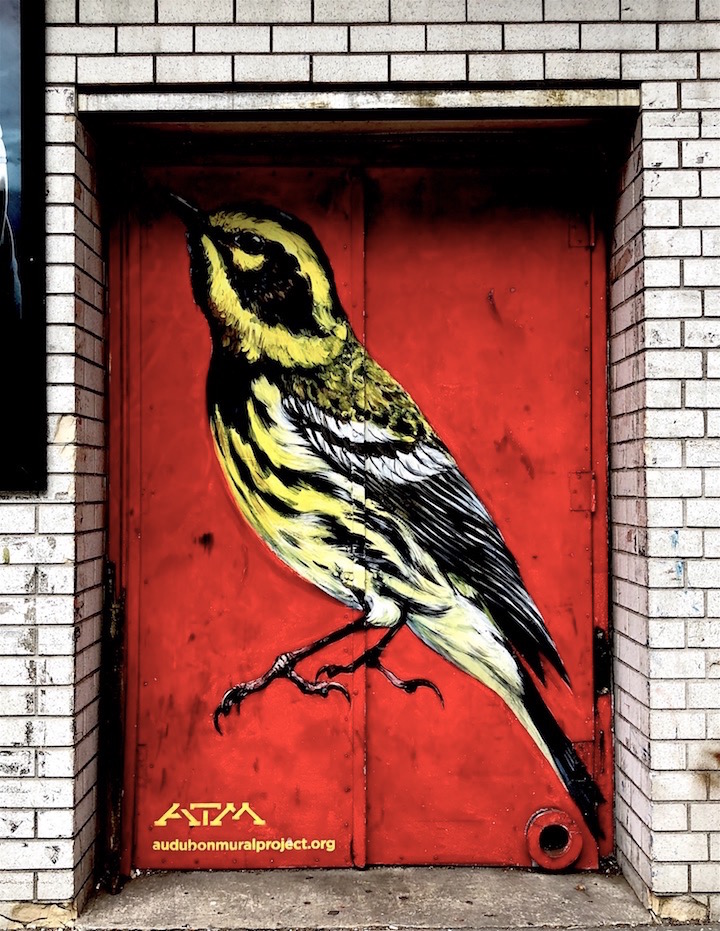 Brooklyn-based George Boorujy, Yellow-Throated Warbler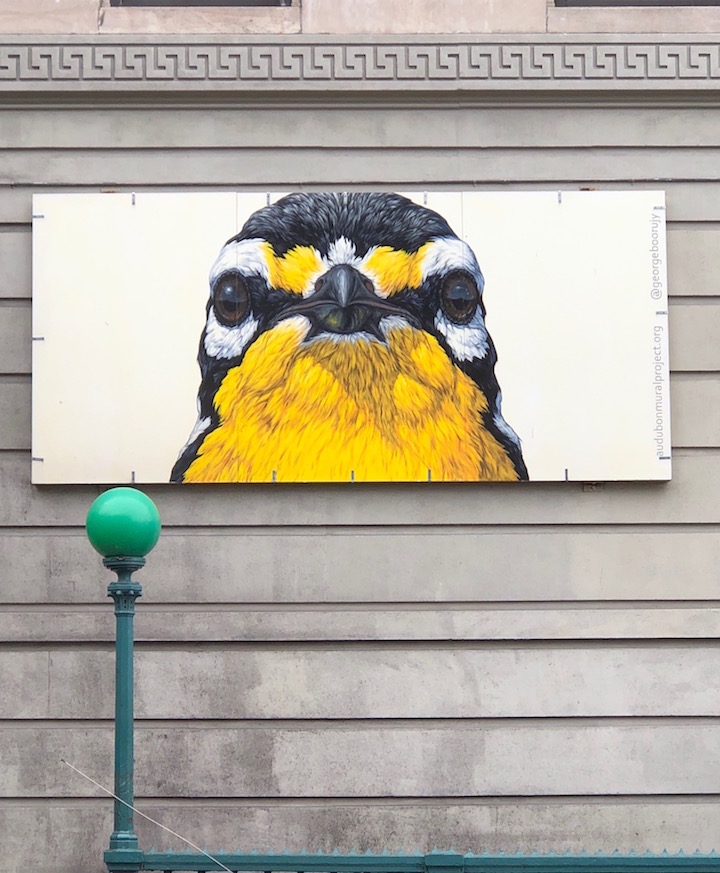 Tel Aviv-based Klone, Brewer's Blackbird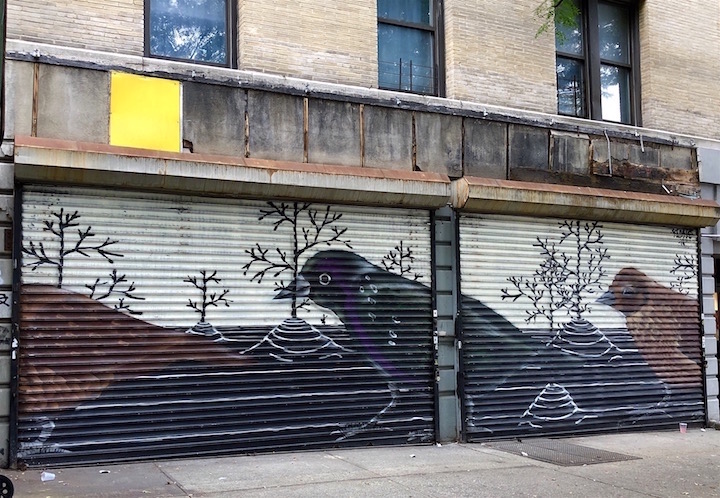 If you are an artist and you would like to participate in this project, you can e-mail amp@gitlerand.com. And to find out how to help sponsor a mural, check here.
Photos by Lois Stavsky
{ 0 comments }