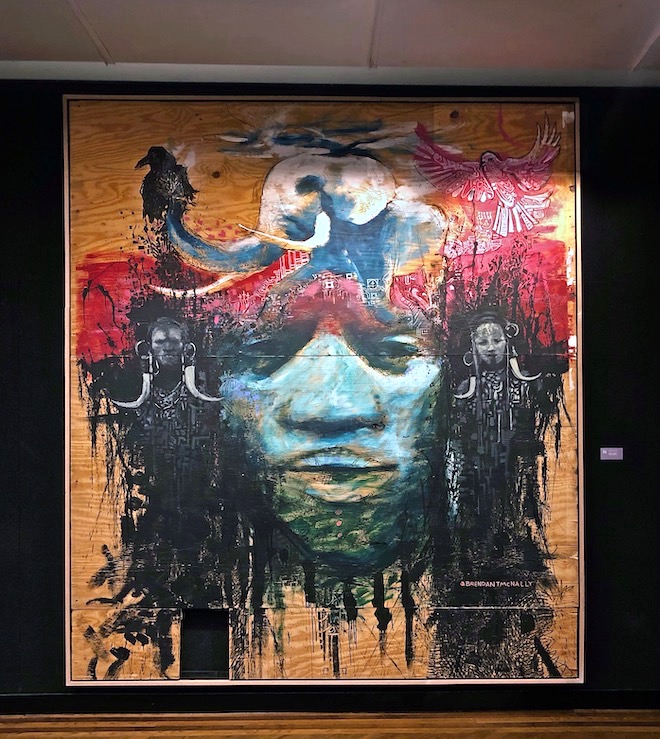 On view at the prestigious National Arts Club through January 27, 2021 is Voices of the Soho Renaissance, an exhibition showcasing several artworks that had first surfaced on the plywood used to board up stores in Soho earlier this year. For those of us who first saw these works in their original sites, it is a delight to view them in such a stately setting. And if you missed seeing them earlier on, this is your chance!
The image featured above, The River Unconscious, is the work of the immensely talented Brooklyn-based artist Brendan T McNally. Additional images of artworks by members of the The Soho Renaissance Factory (SRF) on view follow:
Politically conscious African-American, Brooklyn-bred Amir Diop, "Samson and the 400 Years of Bondage"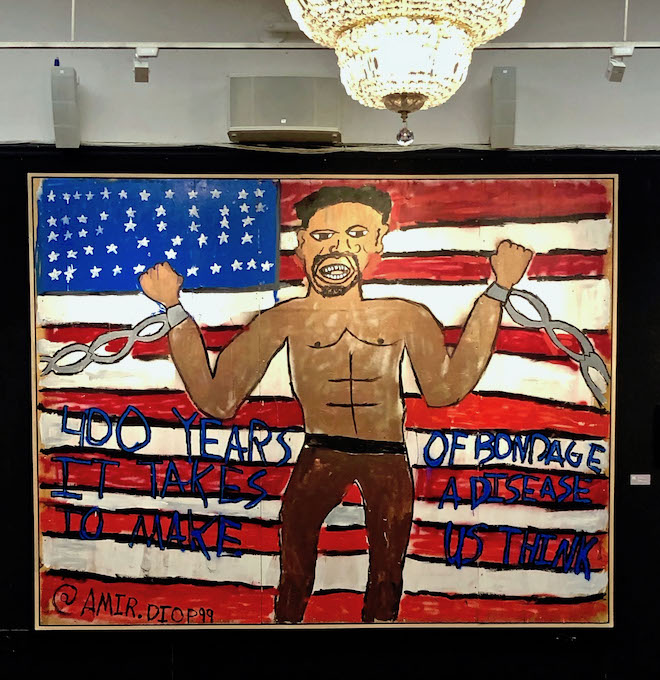 Lebanese-American glass and light artist Trevor Croop AKA Light Noise in collaboration with Amir Diop, "We Are Used in Your Wars Even Though We Can Be Gone in a Flash"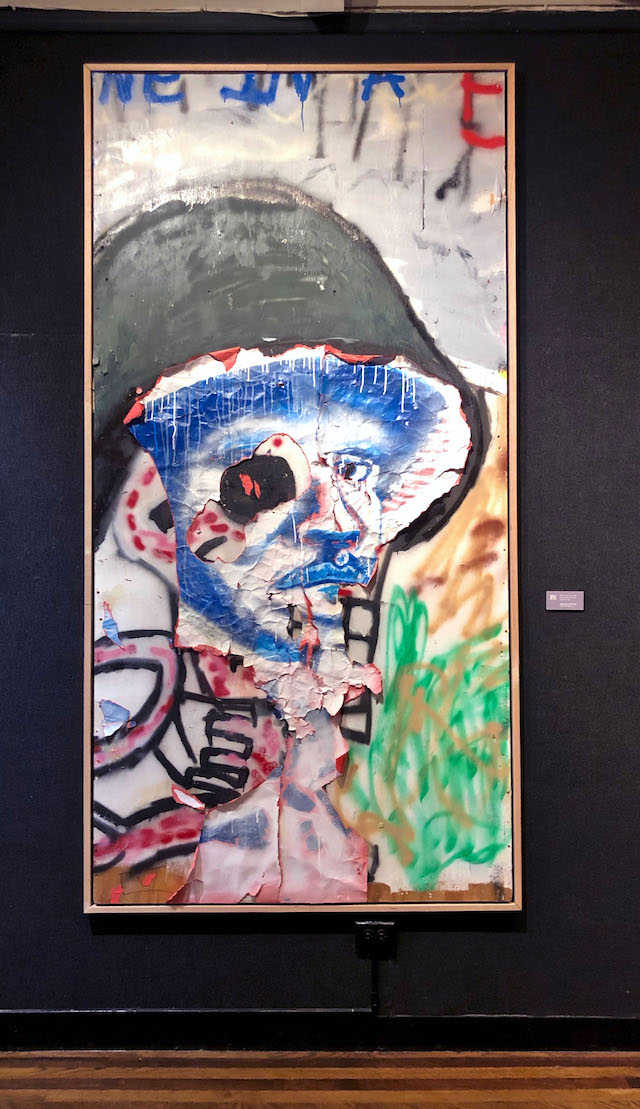 Trevor Croop AKA Light Noise, "Change"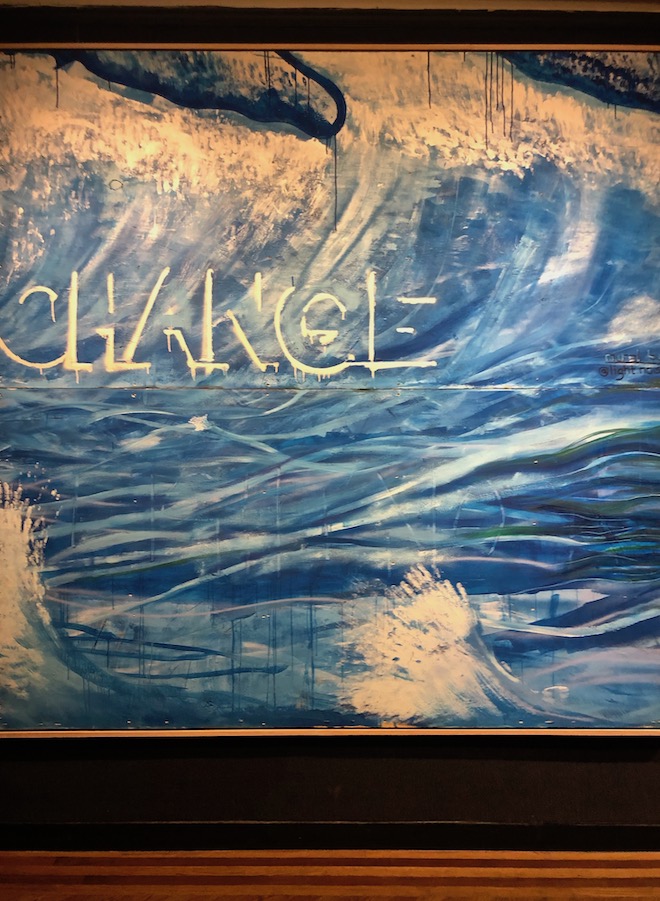 Native New Yorker Sulé whose masked characters don timely political slogans, "My Execution Might Be Televised"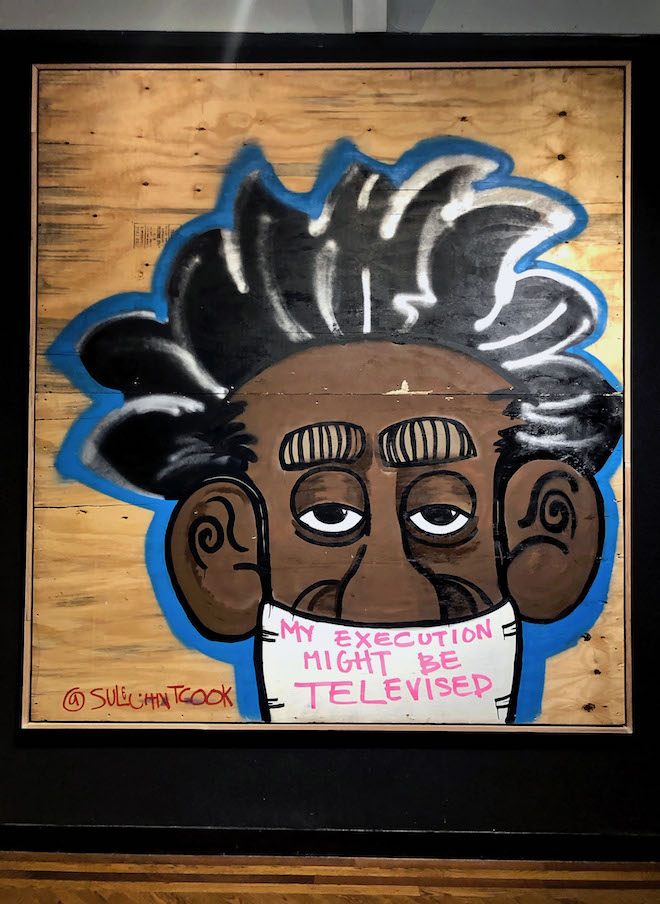 Indigenous American multimedia artist Konstance Patton, "Godezz Mildred of Peace and Comforter of the Inner Child"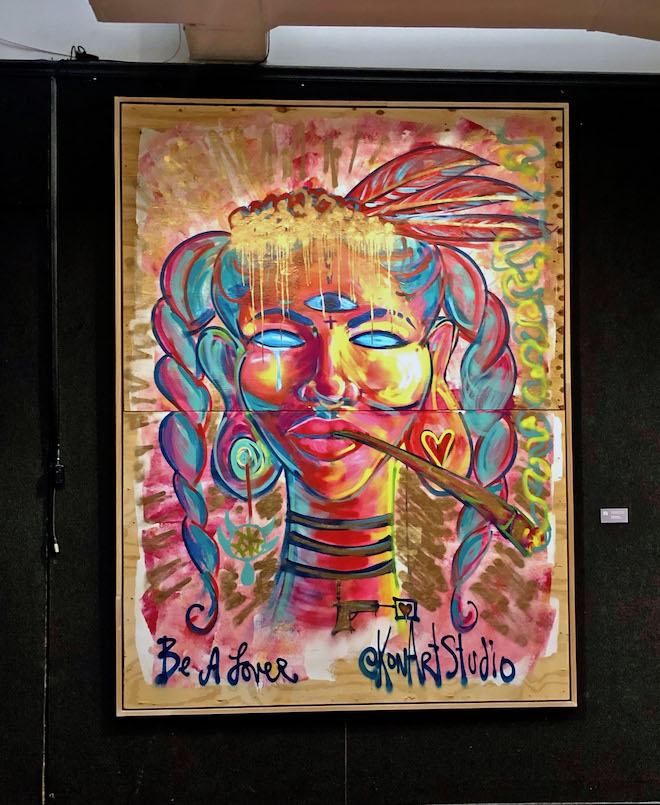 Brooklyn-based  Manuel Alejandro Pulla aka The Creator, "Brooklyn Bridge March for Justice"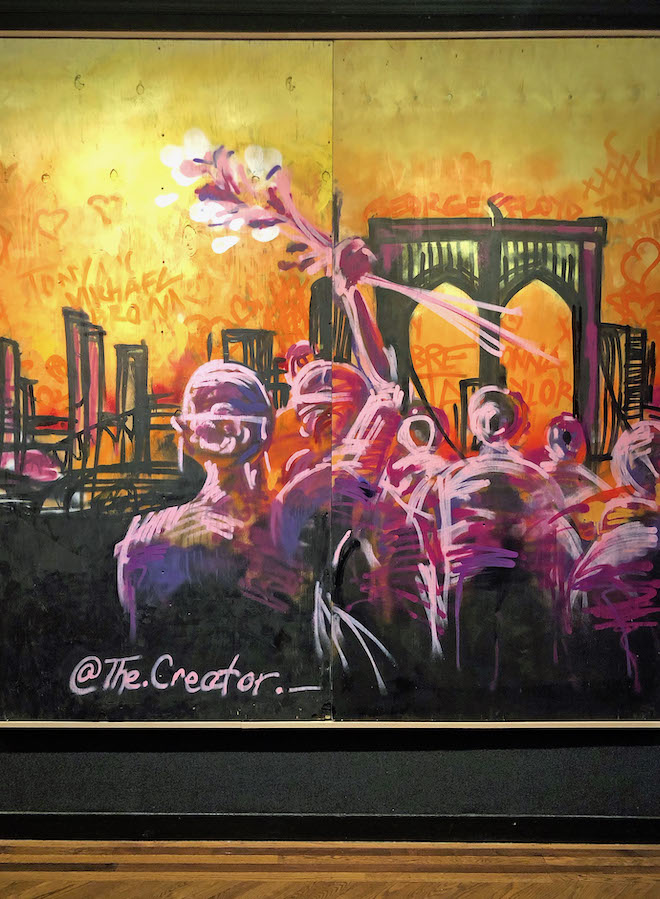 Along with these artworks on exhibit are more than two dozen photographs documenting these extraordinary times — when protests were sweeping our streets daily — by acclaimed photographer Graham Macindoe.
Located at 15 Gramercy Park South, the galleries at the National Arts Club are open Monday through Friday, 10:00 a.m. – 5:00 p.m. Admission is free, and you can make a reservation by filling out this form.
Photos: Lois Stavsky
{ 0 comments }