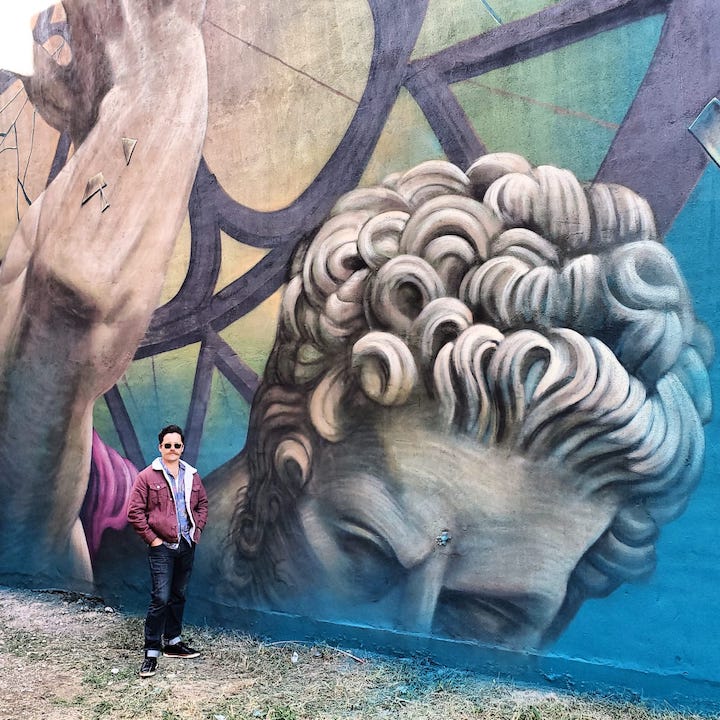 From October 10 to October 14, BLINK Cincinnati  — a light and art event featuring large-scale projection mapping, light-based sculptures, interactive art, live performances and mural art — attracted close to 1.5 million people. Spanning over 30 city blocks from the banks of Northern Kentucky to downtown Cincinnati, it was the region's largest event ever. While much of BLINK Cincinnati was ephemeral, the 16 murals produced are expected to be part of the region's visual landscape for quite some time. Pictured above is the hugely talented Beau Stanton in front a segment of his mural depicting the Greek God Atlas "carrying the burden of the earth represented as a fragile object, a glass rose window sourced from the nearby Cincinnati music hall."  Several more images — all captured by  travel and street photographer Karin du Maire aka Street Art Nomad — follow:
The German duo Herakut, "The Young Can Learn From The Old Can Learn From The Young…"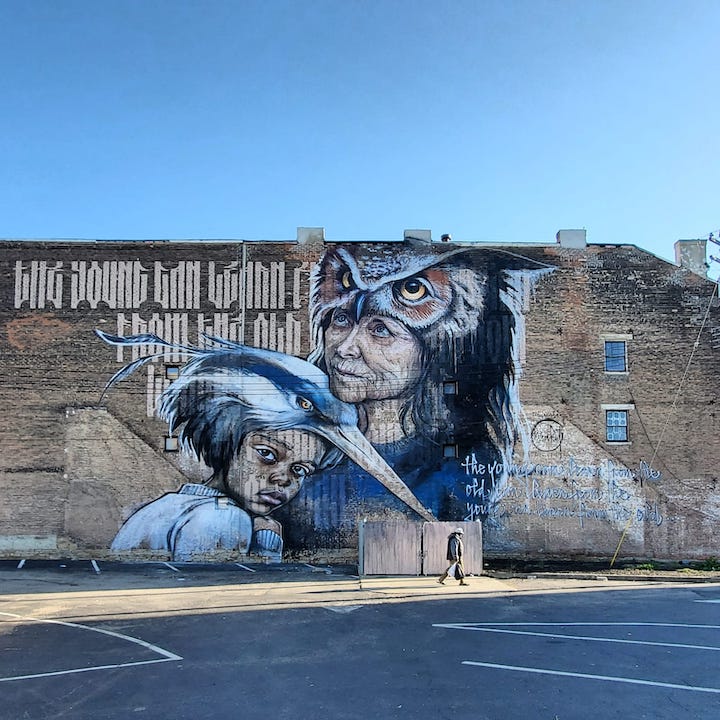 LA-based Chris Chan Shim aka Royyal Dog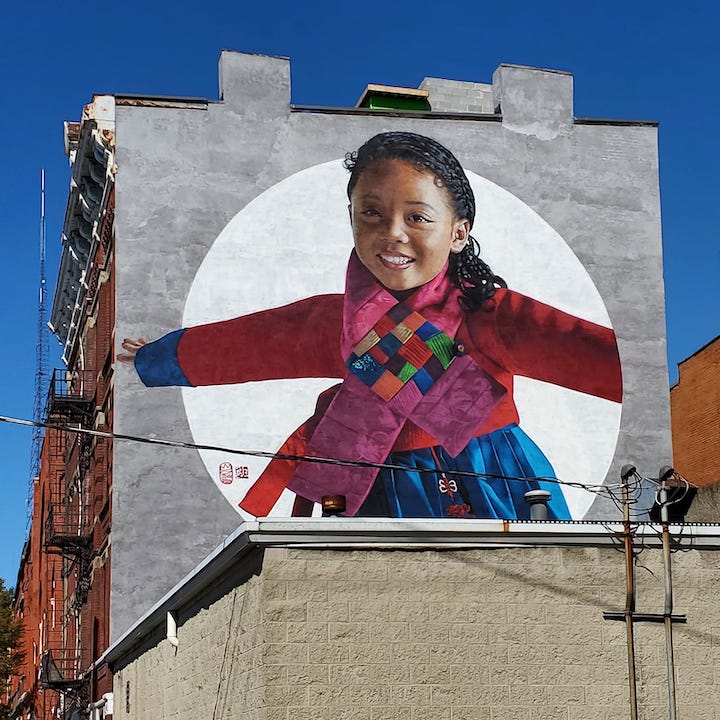 The Amsterdam-based The London Police; pictured here are Bob, Chaz, Chinny Bond and Chaz's brother, Douglas.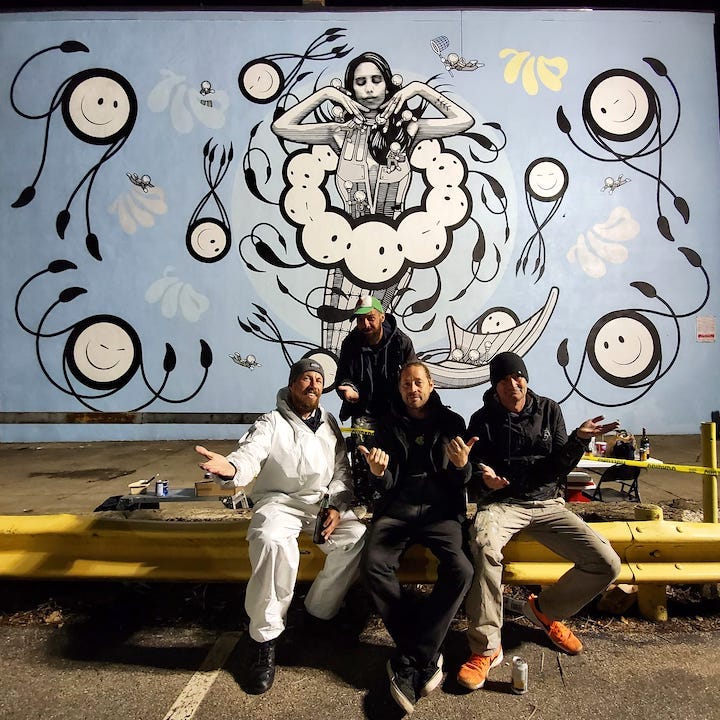 The Amsterdam-based Colombian artist Chinny Bond, captured with Vintage Polaroid  SX-70 camera provided by B&H Photo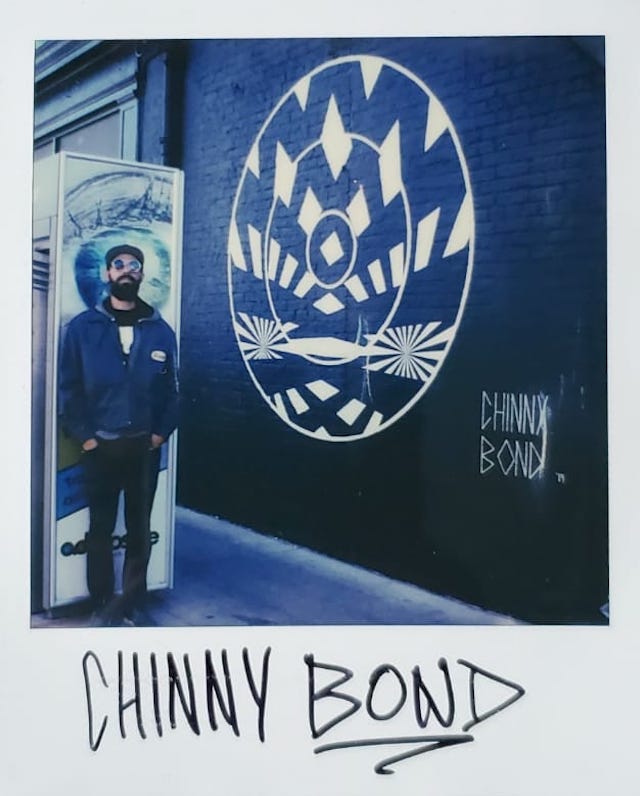 Puerto Rican artist Bikismo and his flying pig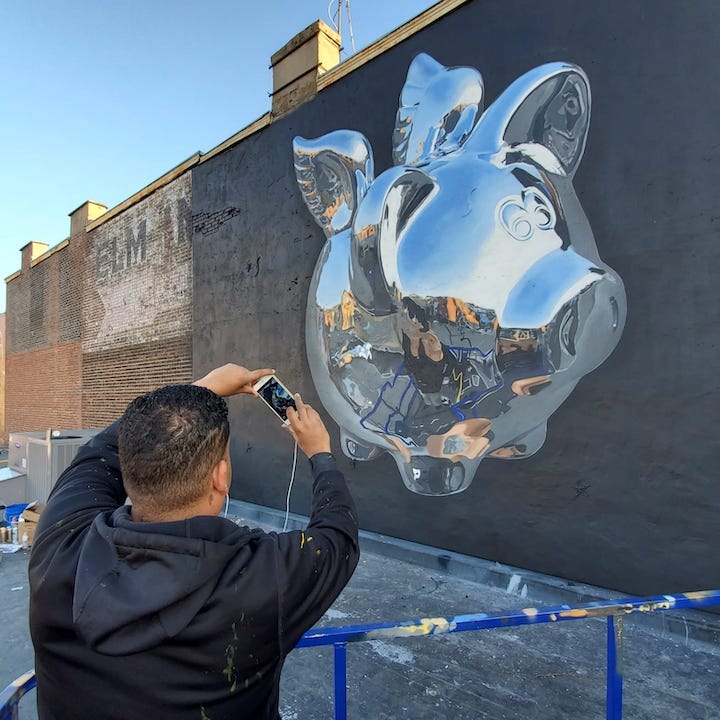 New York City-based Logan Hicks standing in front of his mural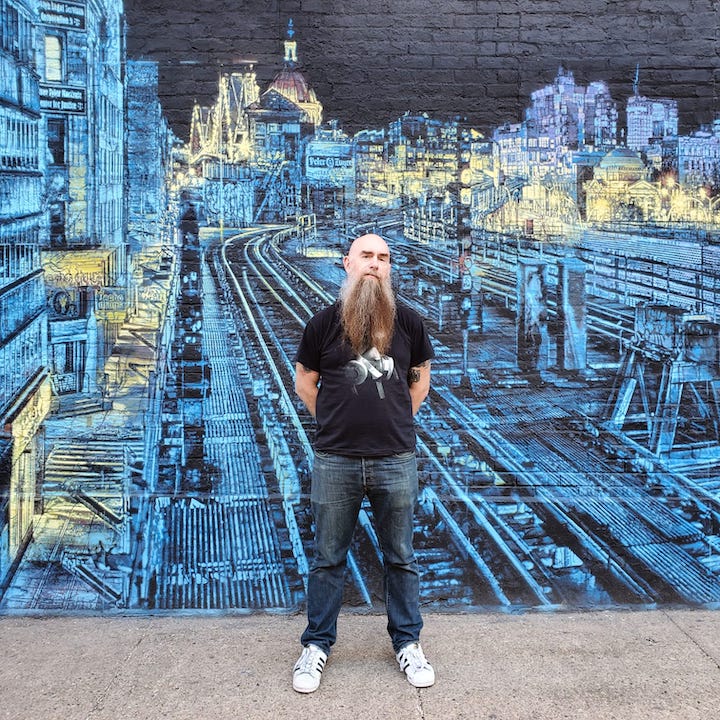 LA-based South African artist Keya Tama sitting in front of his mural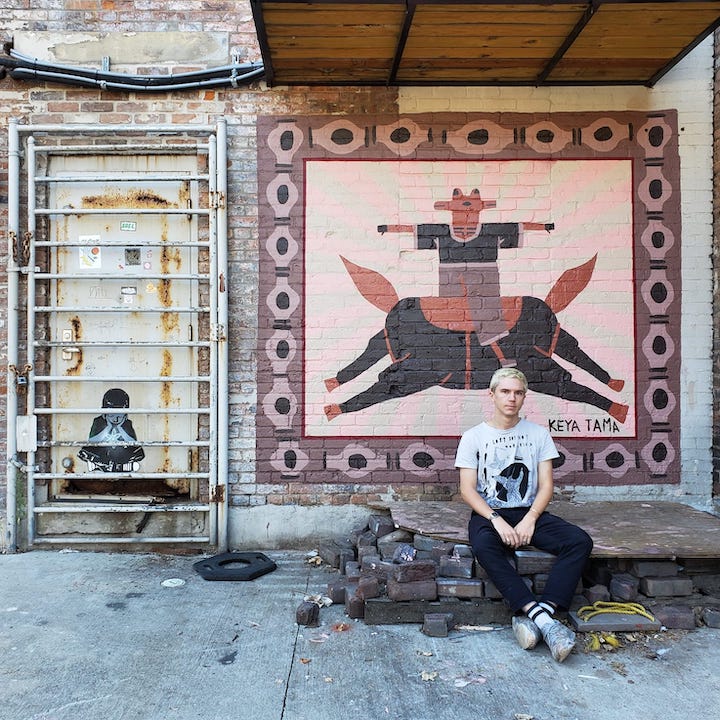 Photos by Karin du Maire aka Street Art Nomad with sponsorship by B&H Photo
{ 0 comments }