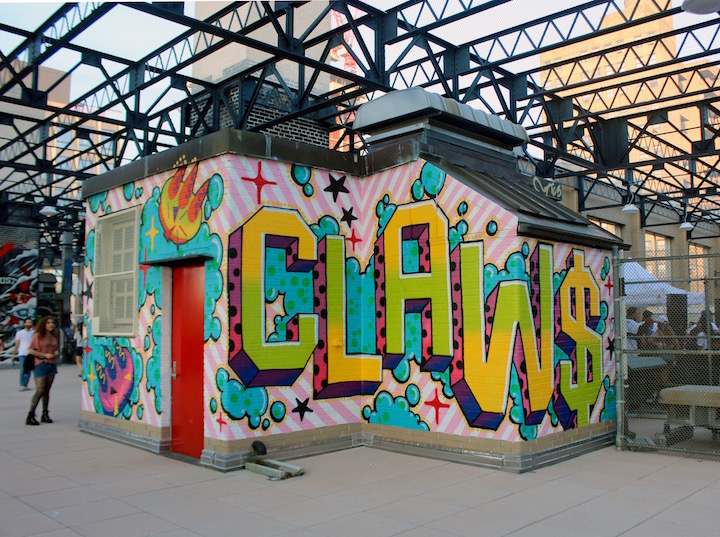 Presented by New Design High School and Mass Appeal, Rooftop Legends continues to transform the rooftop of the former Seward Park High School into a first-rate open-air gallery. The mural featured above was painted by the legendary Claw Money. The following photos were captured at last Sunday's celebration of urban art culture and community curated by New Design High School Dean Jesse Pais: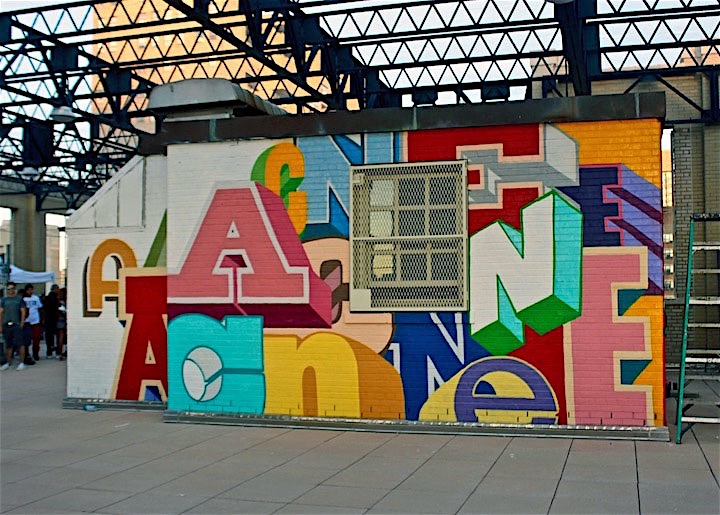 Queen Andrea at work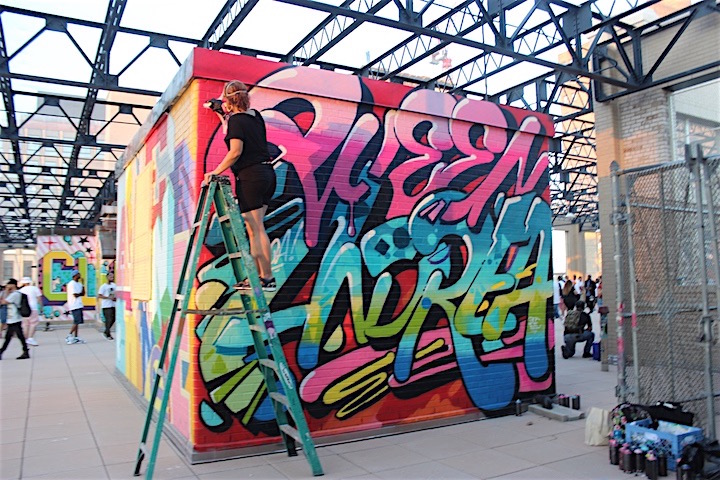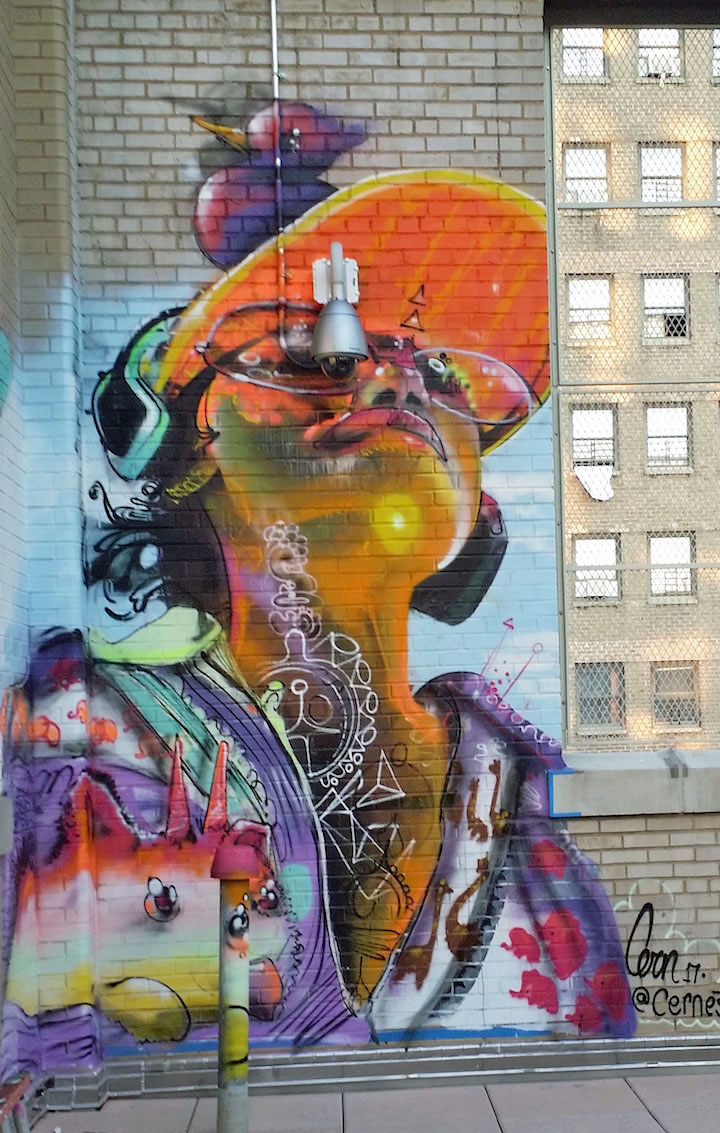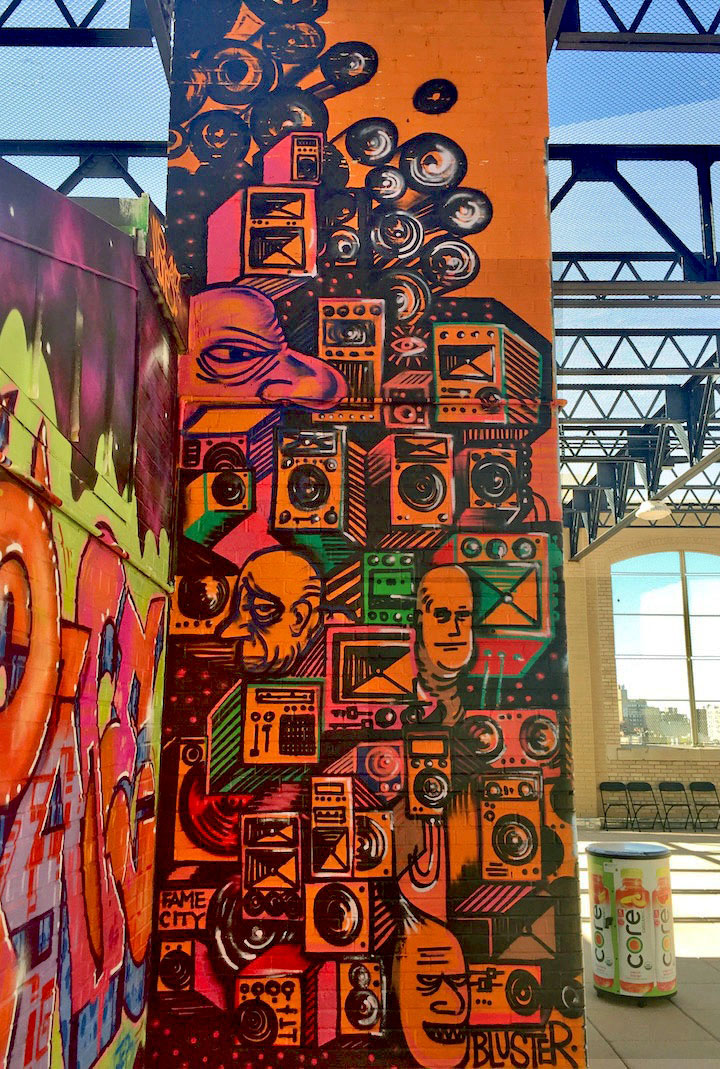 Pure TFP at work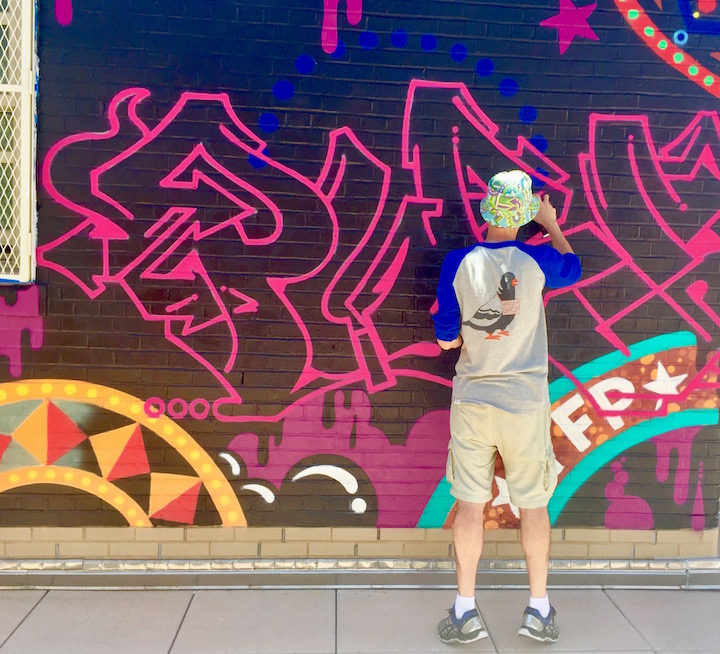 Cekis at work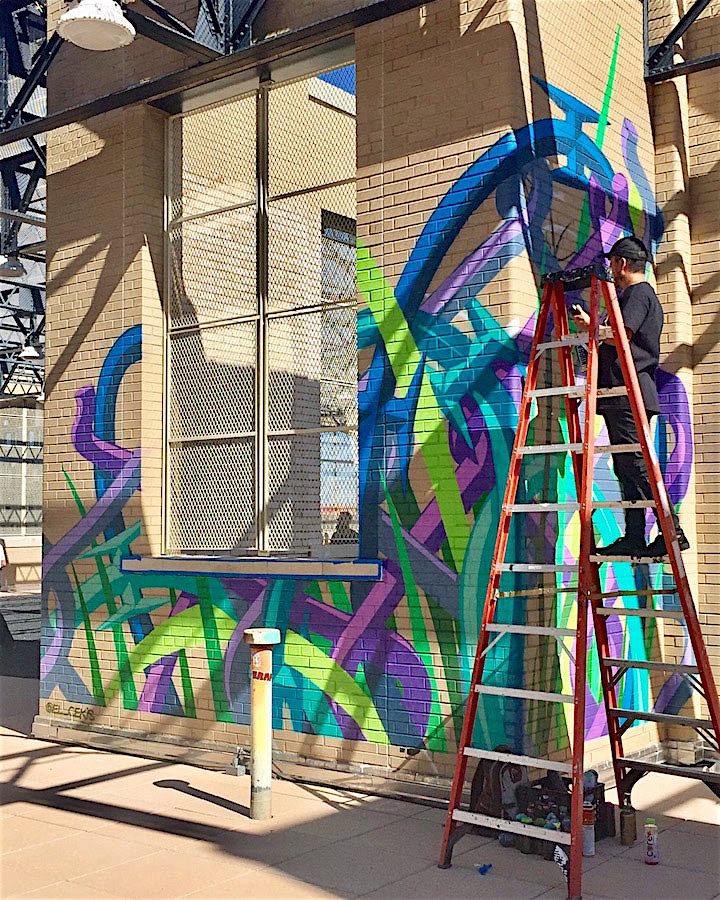 Photo credits: 1-4 Tara Murray; 5-7 Lenny Collado
Note: Hailed in a range of media from WideWalls to the Huffington Post to the New York Times, our Street Art NYC App is now available for Android devices here.

{ 0 comments }