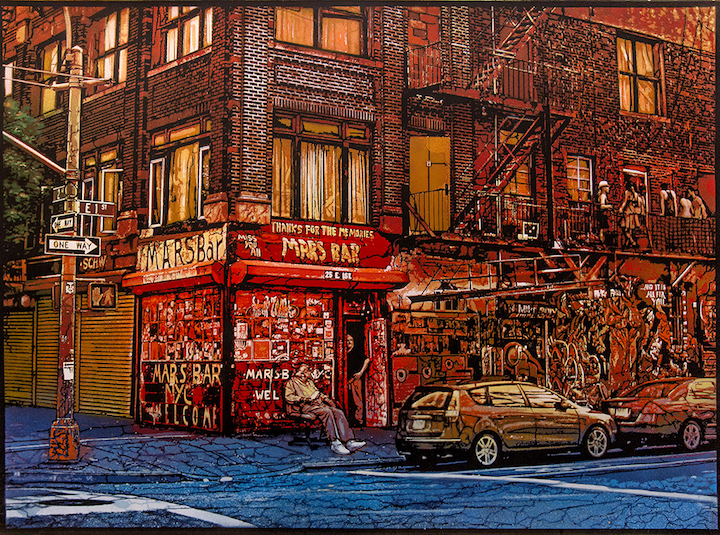 Opening Saturday night at Spoke Art NYC is Meet Me At Delancey / Essex, featuring a diverse range of works by over 20 artists living and working in the greater NYC area. Curated by Jennifer Rizzo, Meet Me At Delancey / Essex is a celebration of community that brings together both emerging and established artists working in a variety of styles and genres, including many who have been active on our streets. The image above, Mars Bar RIP, was fashioned by the wonderfully talented Logan Hicks. Several more follow:
Ian Ferguson aka Hydeon, Busy Train Over the Bridge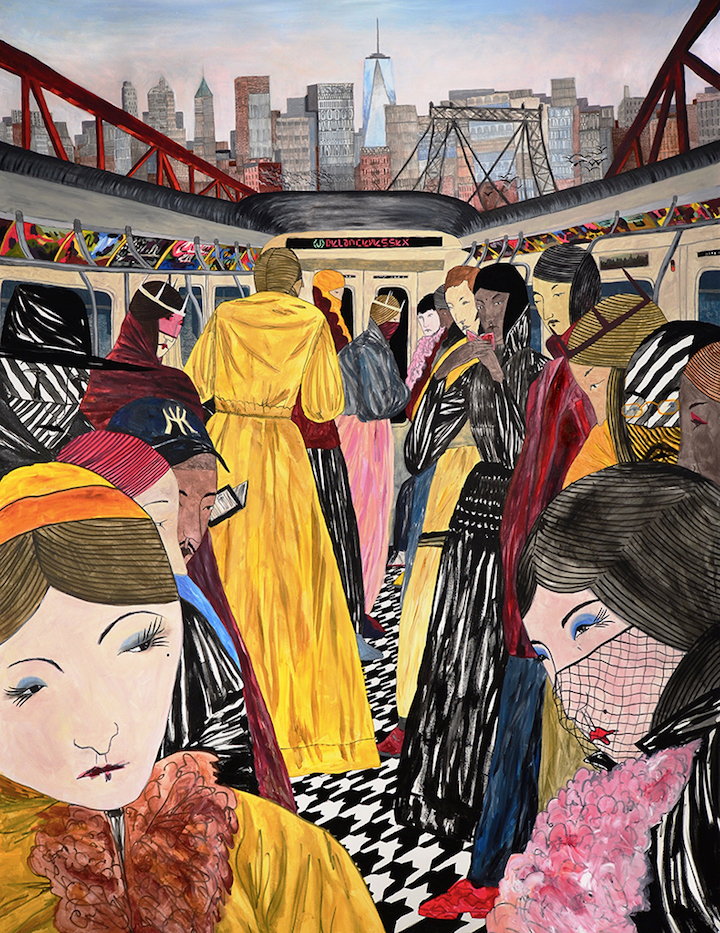 Dennis McNett, Thunder Being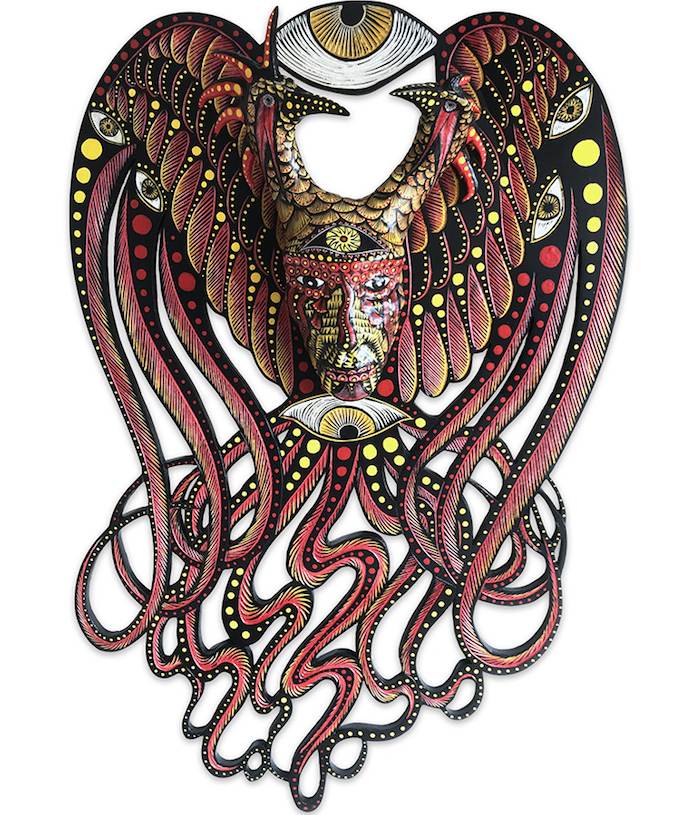 Aaron Li-Hill, The Last Flight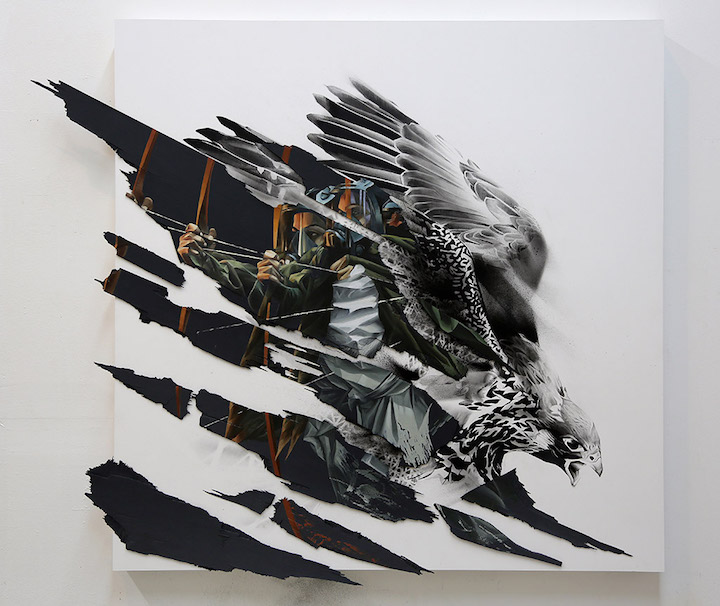 Swoon, Subway Windows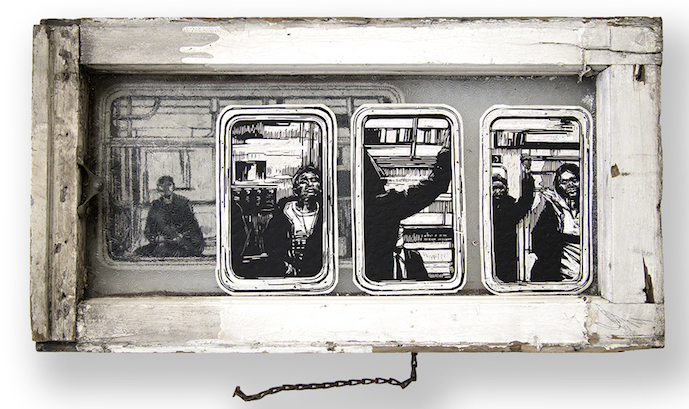 Among the other artists — whose works have also surfaced in public spaces — featured in this handsome exhibit are: Olek, Beau Stanton, Buff Monster and Ellis Gallagher. Meet Me At Delancey / Essex, where street, lowbrow, pop surrealism and new contemporary genres meet at Spoke Art NYC, opens with a reception this Saturday from 6-8 pm and continues through March 25th at 210 Rivington Street on the Lower East Side
Photos courtesy Spoke Art NYC
Note: Hailed in a range of media from WideWalls to the Huffington Post to the New York Times, our Street Art NYC App is now available for Android devices here.

{ 0 comments }