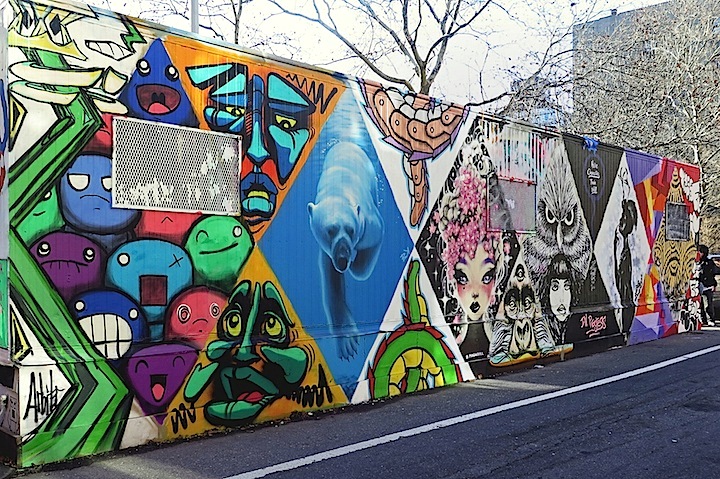 The Centre-fuge Public Art Project continues its mission to transform the Department of Transportation trailer on First Street and First Avenue into a vibrant open-air gallery. These past few wintry weeks, its 16th cycle has brought an infectious energy to an otherwise cold and stark site. Here are a few close-ups:
Moody at work in mid-December — at the beginning of the current cycle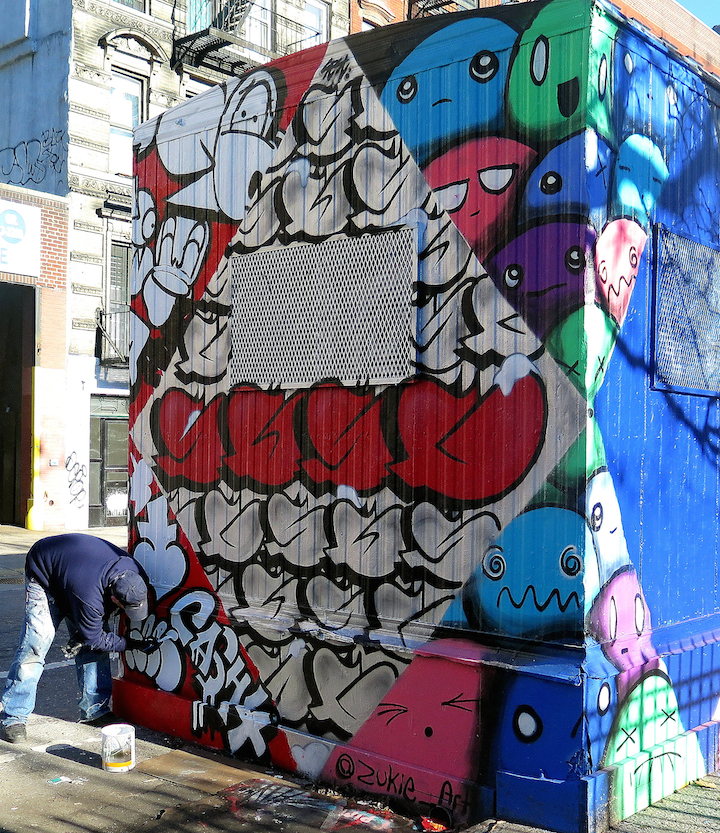 Joshua David McKenney at work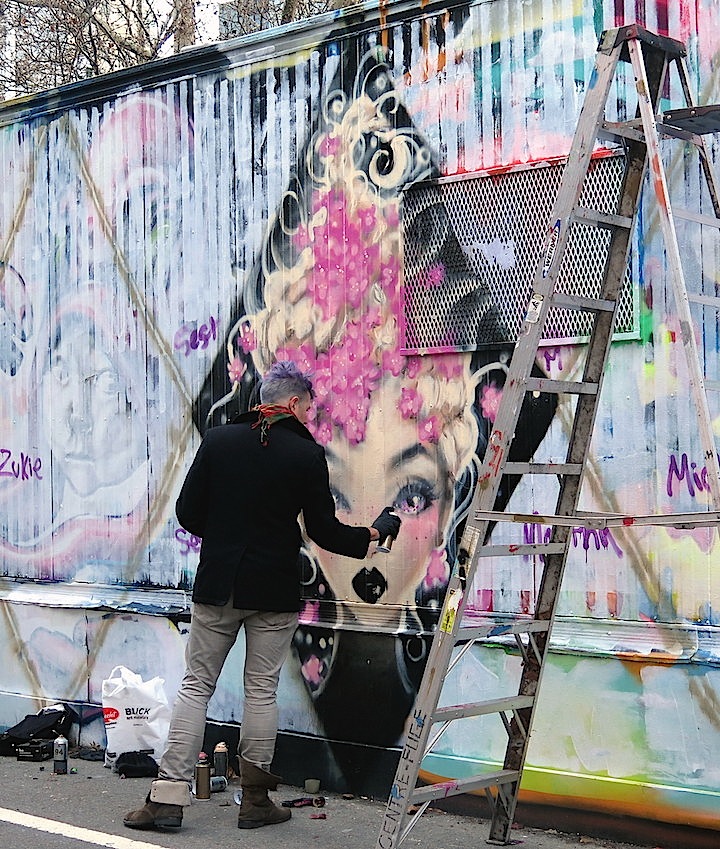 And to the right of Pidgin Doll — Marthalicia Matarrita, Michael DeNicola, Basil and Lexi Bella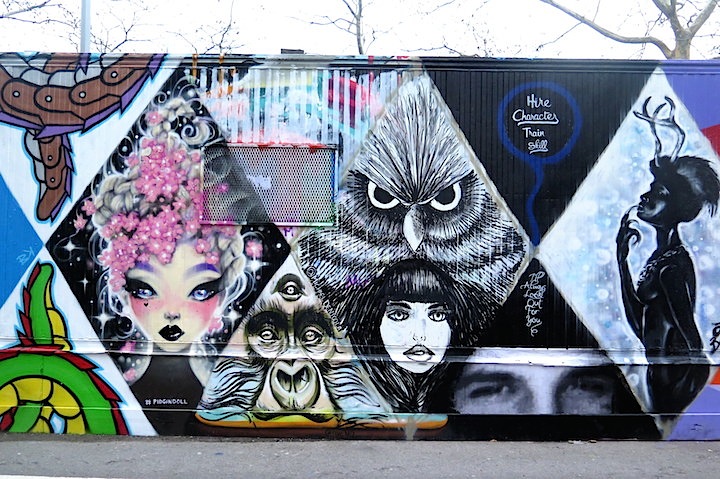 Foxx Faces, Raquel Echanique and Marthalicia Matarrita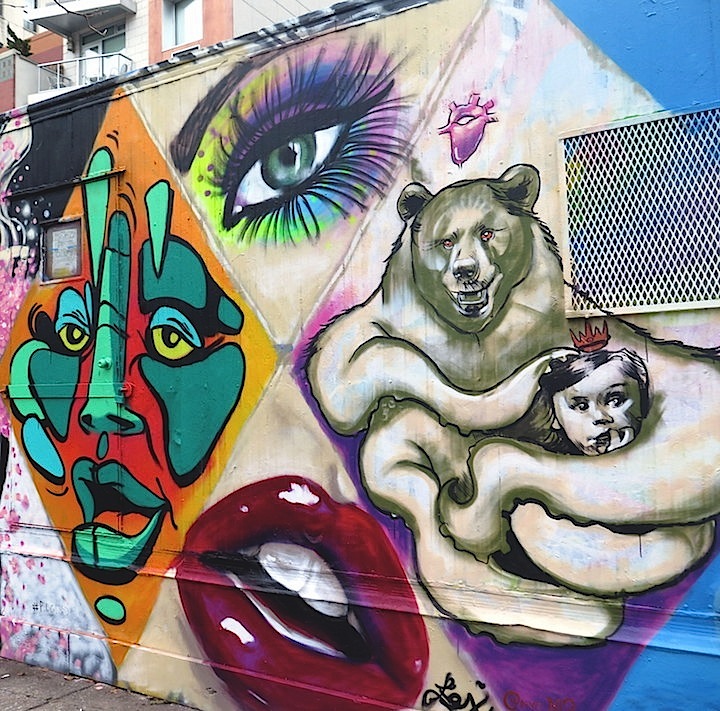 Vernon O'Meally, Lelex and Fade, AA Mobb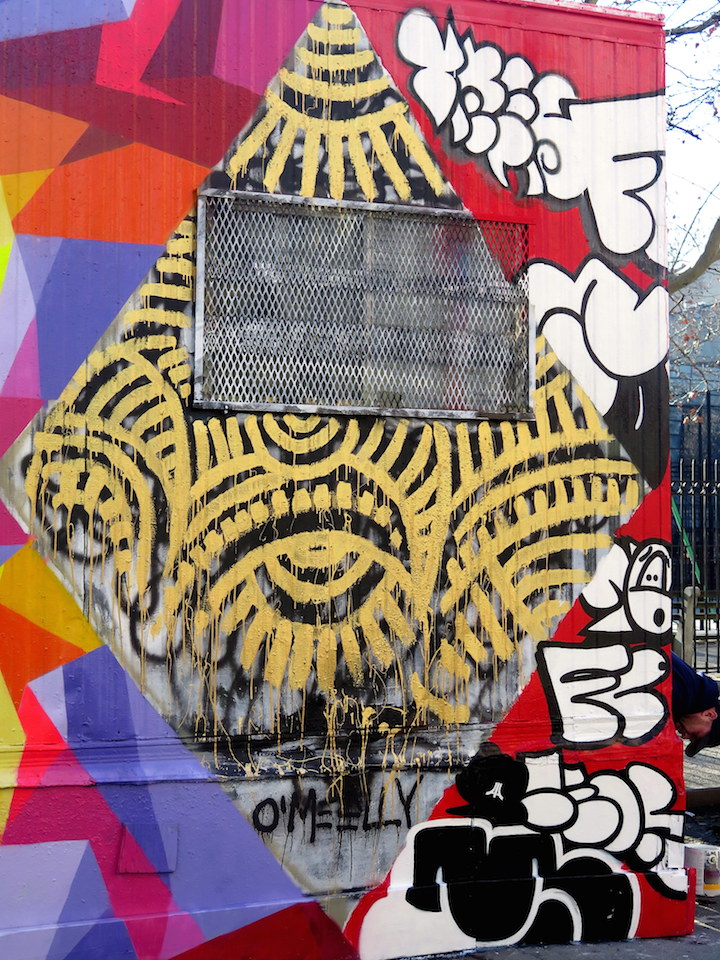 Arbiter, Miss Zukie, Foxx Faces, BK and Sest2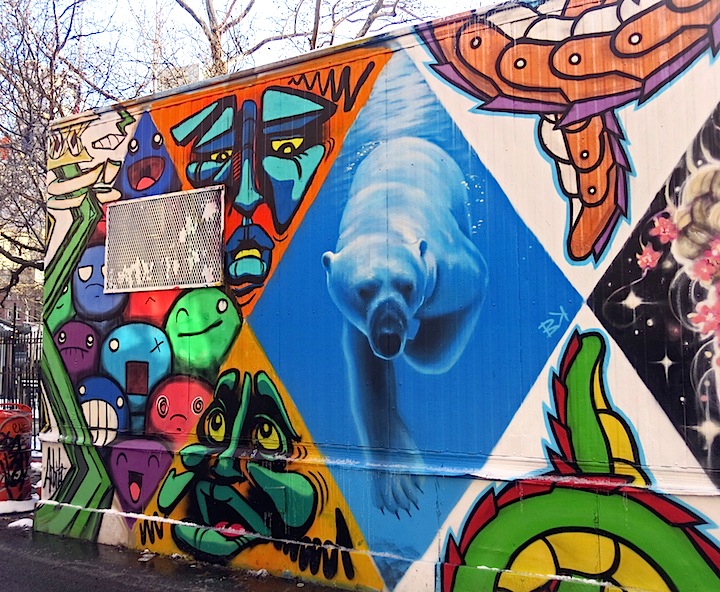 Pebbles Russell, who co-founded the Centre-fuge Public Art Project in 2012, reports that Cycle 16 will remain in effect for a few more weeks. If you would like to participate in future cycles of this project, send a sketch, along with reference images to other works, to centrefuge@gmail.com.
Final photo by Lois Stavsky; all others by Dani Reyes Mozeson
{ 0 comments }