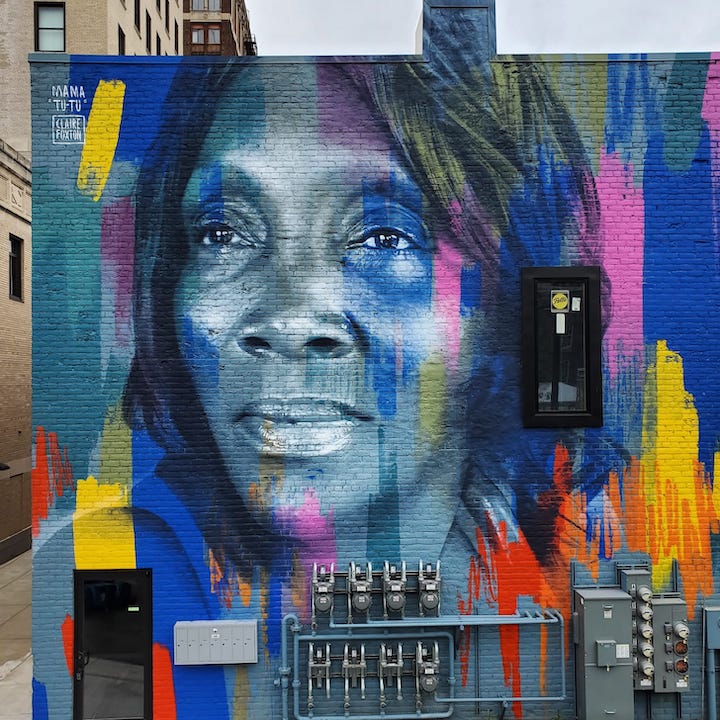 A public art and mural festival, founded and run by the Jackson Young Professionals, Bright Walls is transforming Downtown Jackson, Michigan into a vibrant, alluring outdoor museum. The captivating mural pictured above — featuring the wonderfully generous Jackson resident Wanda Beavers aka "Mama Tu-Tu" — was painted by Australian artist and designer Claire Foxton. What follows are several more artworks captured earlier this month by travel and street photographer Karin du Maire aka Street Art Nomad:
Brooklyn-based Brazilian artist Arlin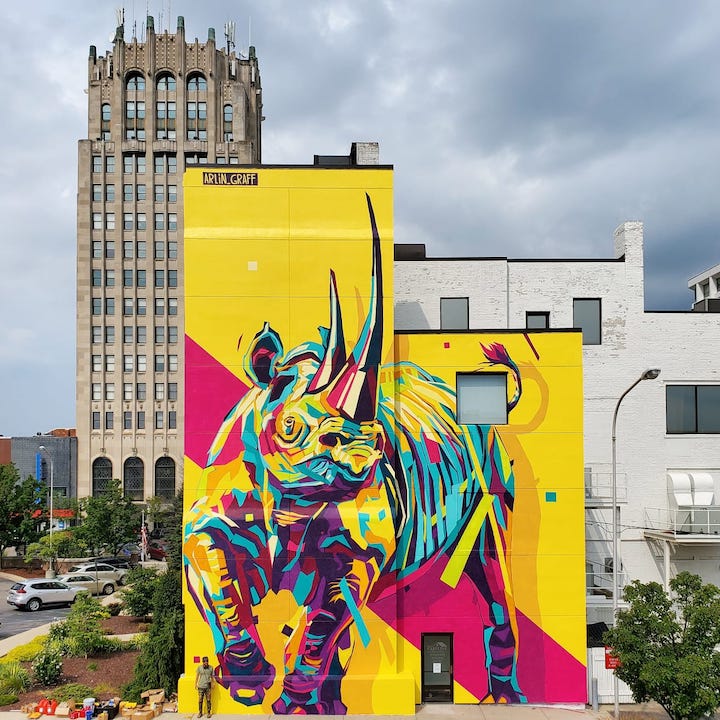 Texas-based muralist Emily Ding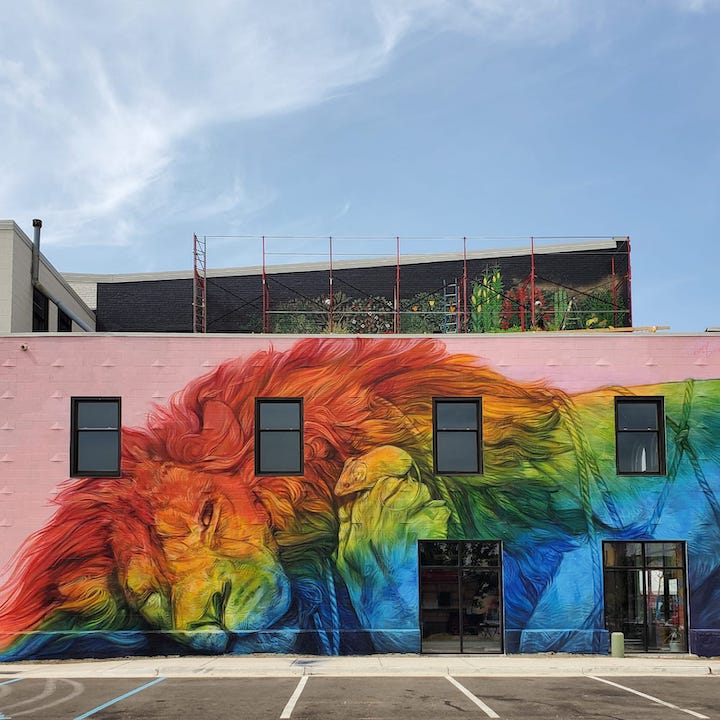 Detroit-based Louise Jones aka Ouizi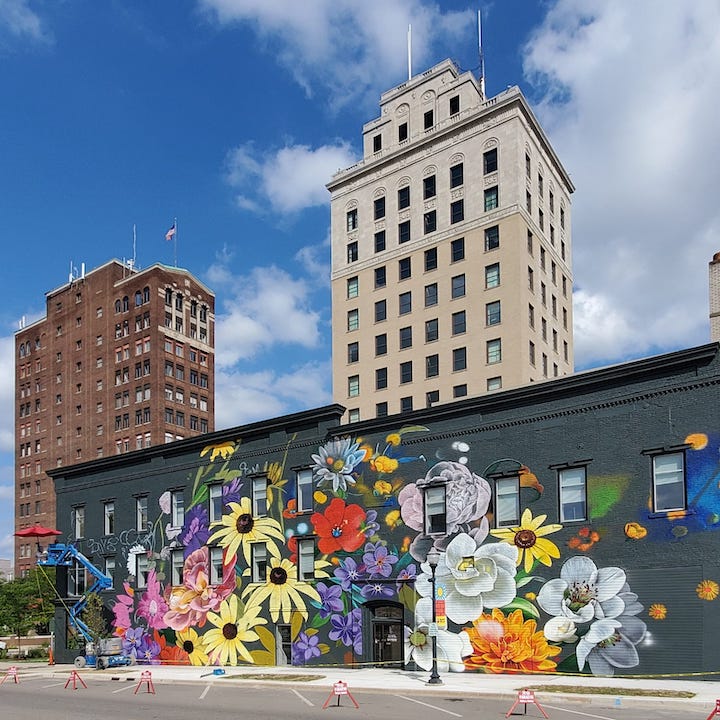 Rochester, NY-based Justin Suarez aka Mr. Prvrt and Sarah C. Rutherford aka Ms Shaftway, "Keepers of the Light"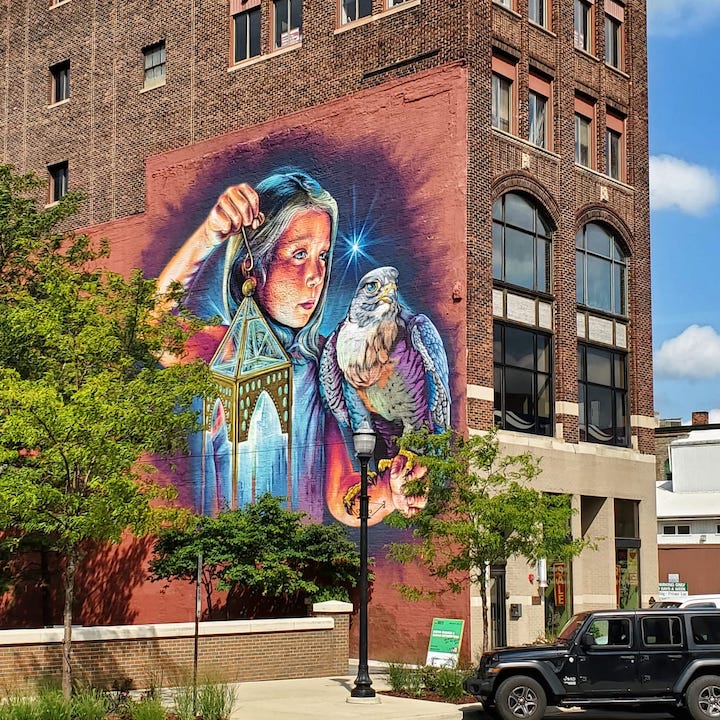 Australian illustrator and muralist George Rose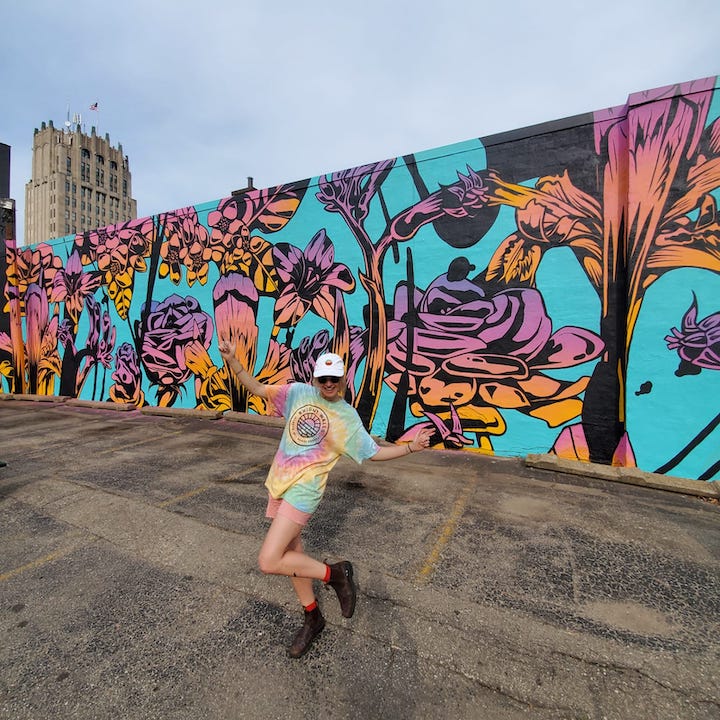 New York-based Key Detail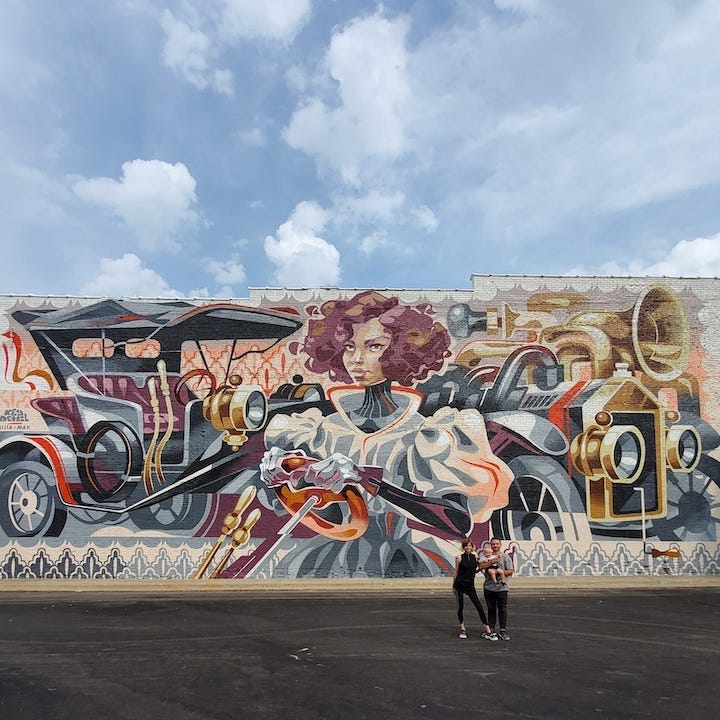 Photos by Karin du Maire aka Street Art Nomad
Note: Hailed in a range of media from WideWalls to the Huffington Post to the New York Times, our Street Art NYC App is now available for Android devices here.

{ 0 comments }