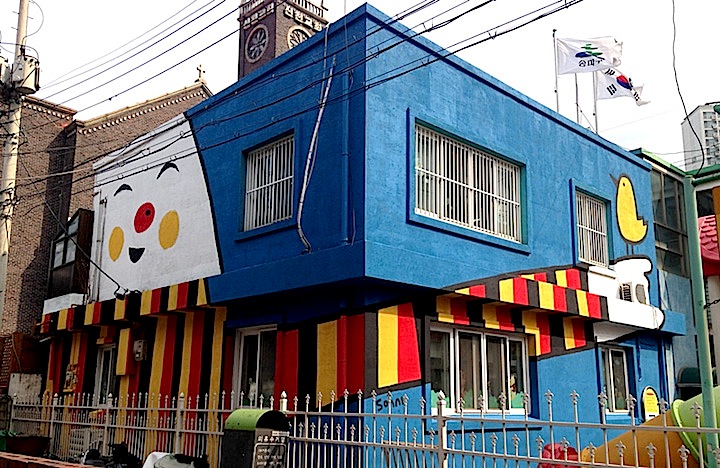 Brooklyn-based Argentinian artist Sonni Adrian has been delighting us New Yorkers with his brightly hued, delightfully playful aesthetic for the past two years. He recently had the opportunity to share his vision with the folks in Seoul, Korea. 
What took you to Seoul?
While attending a conference at Parsons last year, I met a young woman who was establishing a new gallery, Everyday Mooonday, in Seoul. When she saw my artwork, she thought I'd be a great fit for the gallery. She, immediately, invited me to exhibit there and to paint on the streets of Seoul. I was thrilled that the opportunity came my way.
What was the experience like 
It was wonderful. I loved everything about Seoul – its kind people, its fantastic food and the enthusiastic response I got to my artwork.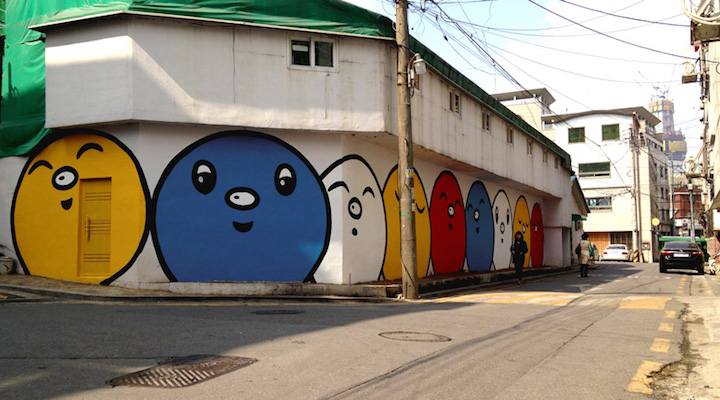 Can you tell us something about that?
My exhibit was super successful. And I had over three weeks to paint in public spaces. I am already looking forward to returning next year.
Was it difficult to find walls?
No. The government made them available to me. This was arranged through the gallery.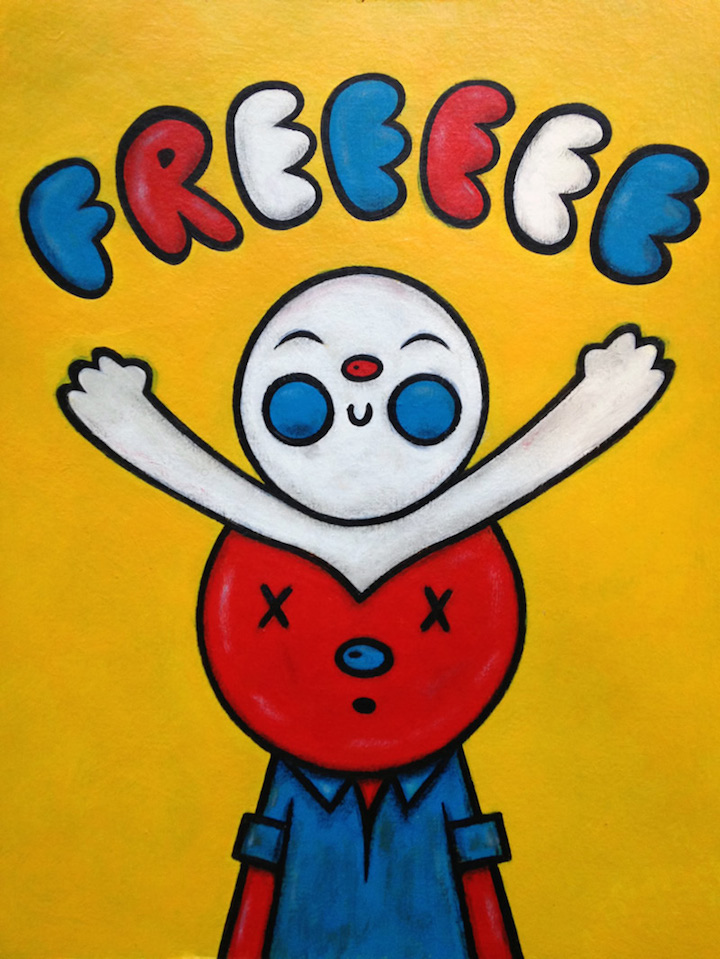 Was there much of a language barrier between you and the folks in Seoul?
Most of the younger people speak English. And folks who don't speak English often responded to my artwork with friendly smiles!
Since your return to NYC, you've exhibited with the new collective, Ñewmerica over at Exit Room NY and at Outdoor Gallery NYC over at 17 Frost.  Can you tell us something about that?
It's basically a group of friends who love to work together. It includes LNY, Icy and Sot, Mata Ruda, NDA and me. We feed off each other's energy and inspire one another. We have a show coming up in June over at MECKA Gallery here in Bushwick.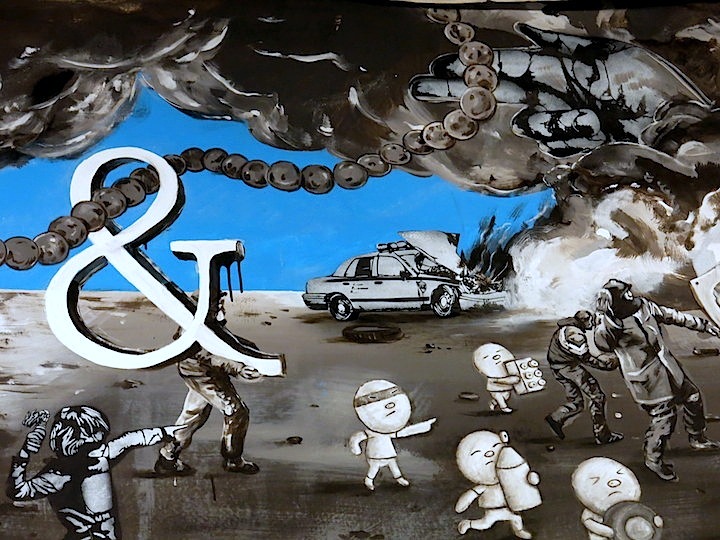 That sounds great? Anything else coming up?
Right now I'm finishing up my first collaborative mural with Cruz here on Waterbury Street. I will be showing in a group exhibit up in Boston at Liquid Art House, a new space opening on May 6. I will be painting soon in Mexico and I am planning to return to Seoul in 2015.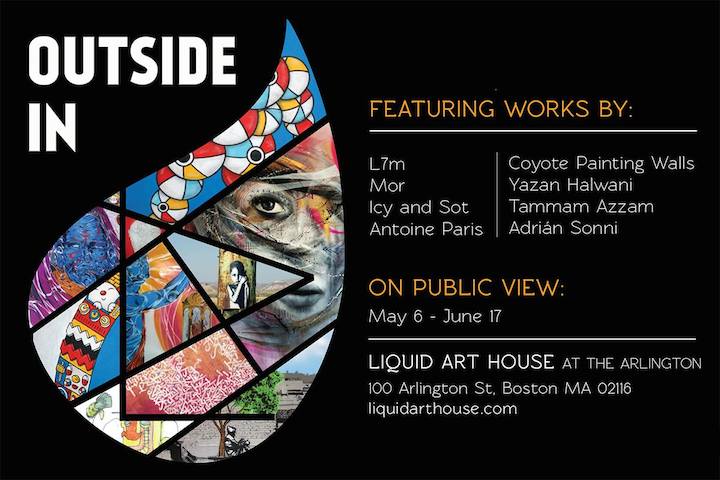 It all sounds wonderful. Good luck!
Sonni interviewed by Lois Stavsky;  first three photos courtesy of the artist; photo from Ñewmerica mural at 17 Frost by Lois Stavsky
{ 0 comments }