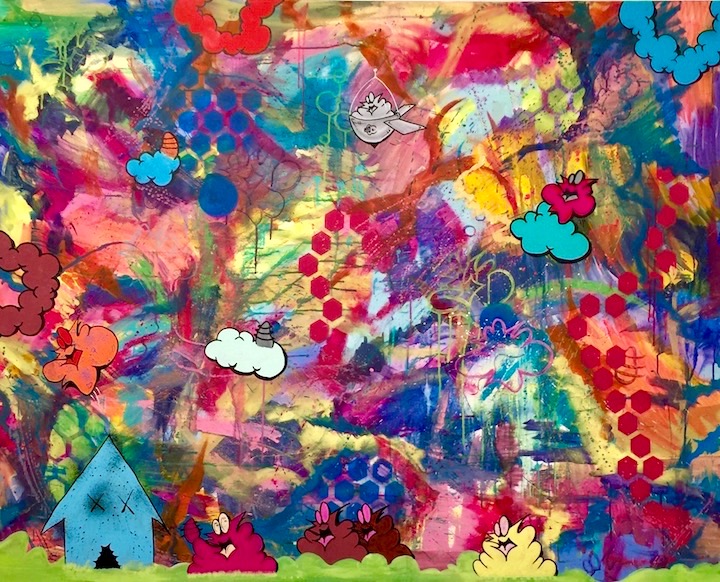 Portal, a thoroughly enticing exhibit of new artworks in a range of media by the legendary Brooklyn-based artist Plasma Slug, continues through tomorrow at ArtHelix, 289 Meserole Street in Bushwick. When I stopped by yesterday, I had the chance to pose a few questions to the artist.
This is so impressive! Can you tell us a bit about the title of this — your third solo exhibit?
Yes! The exhibit is a portal — an entrance — to another world. Viewers will step into something that will take them out of their routine and they will, hopefully, leave with their minds expanded.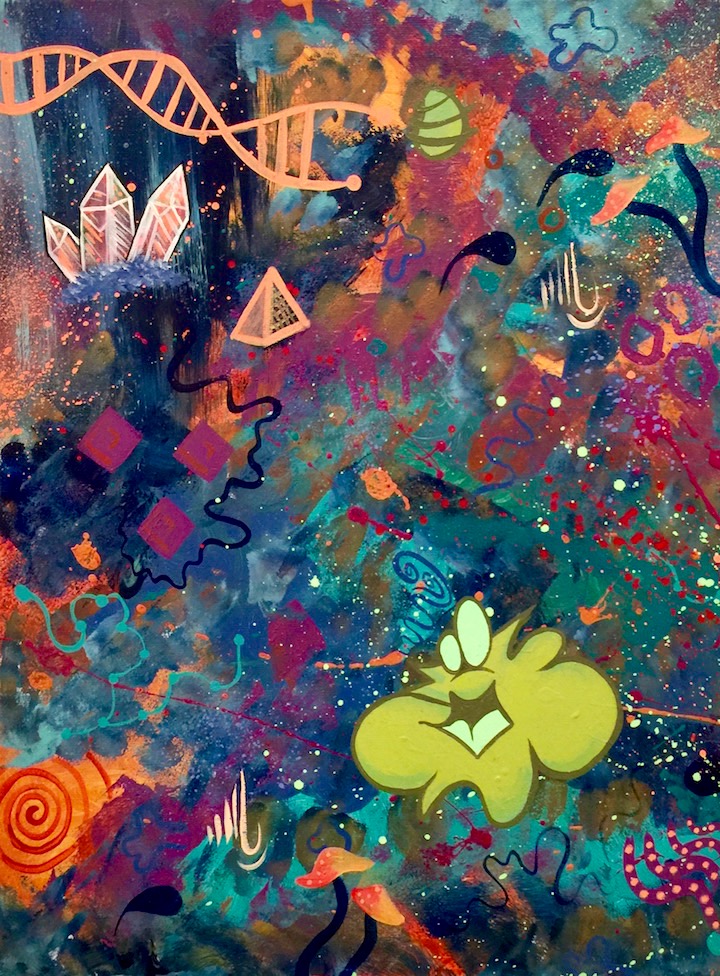 These are all new works. About how many are in this exhibit? And how long have you been working on this particular body of work?
There are over 40 new pieces, and I've been preparing for this exhibit for the past four months.
How do the works on exhibit here differ from your previous ones?
I did not use spray paint to create these new pieces; after much soul-searching, I decided to paint with a brush.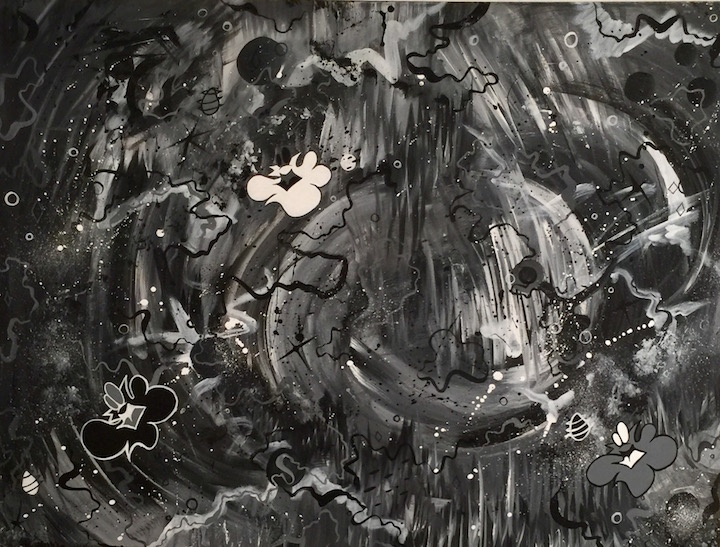 And why is that?
It was a way for me to "cross over," — to gain more respect as an artist. The tools we artists use are important as to how we are perceived.
Any other differences between these new works and your previous ones?
This is the first time I'm showing three-dimensional work.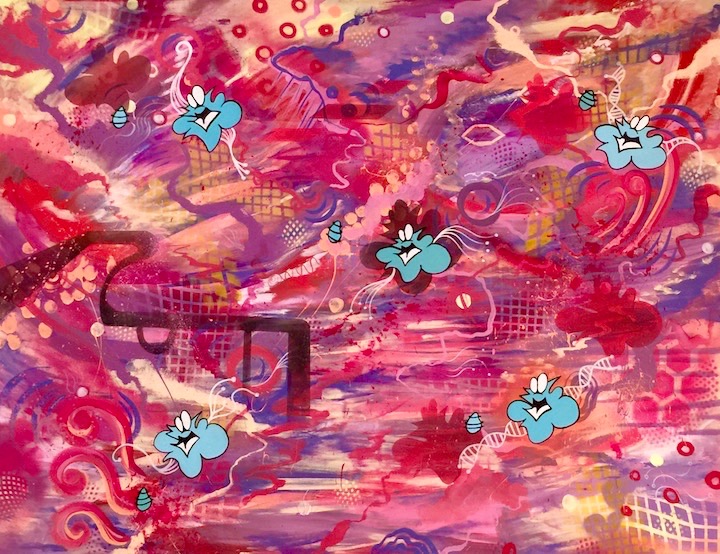 What prompted you to do that?
My son was flipping out over a 3-D chalk board he was using, and I liked the effect.
Everything here is so engaging, and your prices are so reasonable.  How can folks see the exhibit if they missed the opening or if they wish to see it again? I could spend hours here!
We're open today and tomorrow, Sunday from 12-6.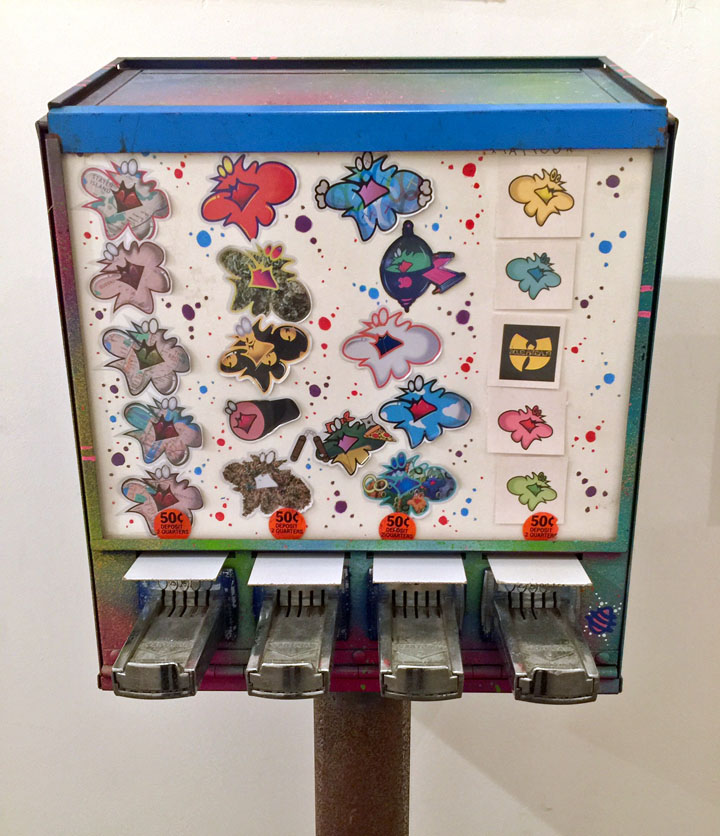 Congratulations! It's quite amazing!
Photos by Lois Stavsky; interview conducted and edited by Lois Stavsky
{ 0 comments }