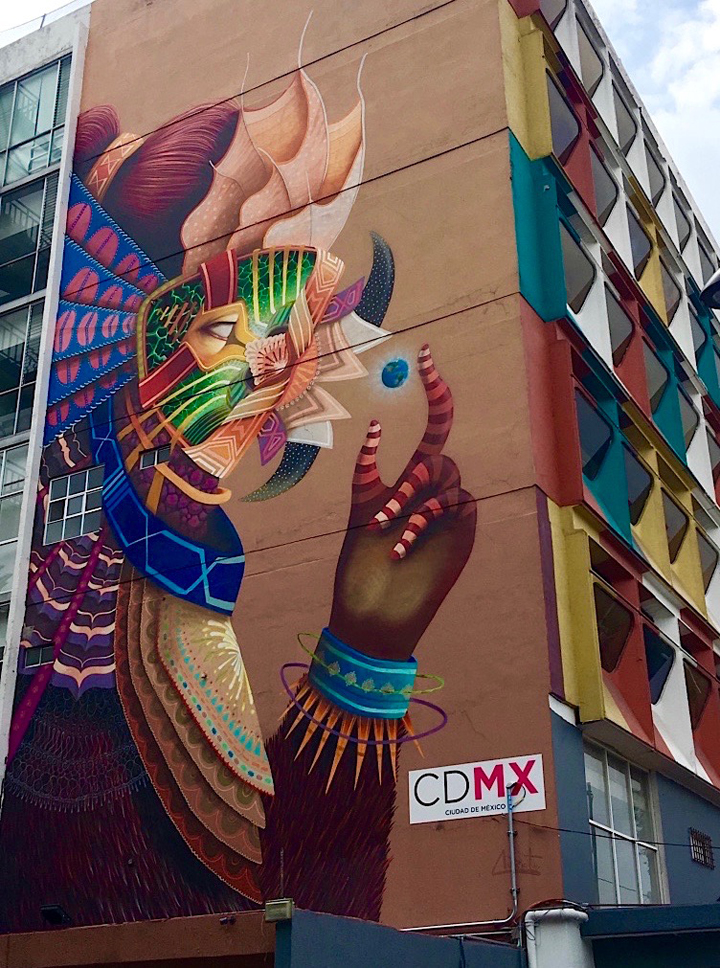 The following guest post is by Houda Lazrak
While in Mexico City shortly before the devastating earthquake, Roberto Shimizu, Creative Director of The Antique Toy Museum of Mexico (MUJAM) and co-organizer of Mexico City's street art festival All City Canvas, introduced me to over a dozen murals — mainly in the neighborhoods of Roma Norte, Doctores and downtown. Featured above is by Mexico City – based Curiot who — upon returning to Mexico City after living in the US —  painted a center for youth who struggle with difficulties within the traditional school system. What follows is a sampling of several more murals, organized by Roberto Shimizu, that I saw:
Arty & Chikle, the first gay street art couple to come out in Mexico City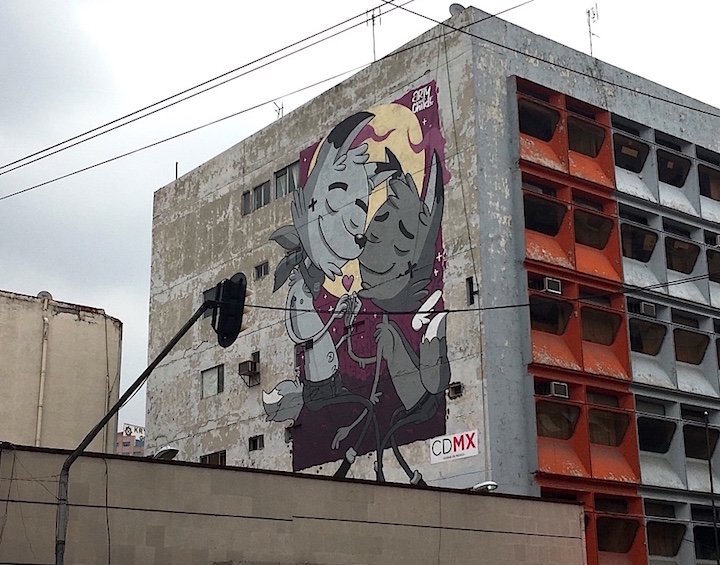 Valencia-based Escif — at the Plaza de las Tres Culturas, where the Tlatelolco massacre occurred on October 2, 1968. Students met in this plaza for a peaceful demonstration and reportedly hundreds of them were shot and killed when the military opened fired on them. The image depicts former Interior Secretary Luis Echeverría requesting President Gustavo Díaz Ordaz to order the shooting. Decades later, Echeverría was put on trial for the massacre.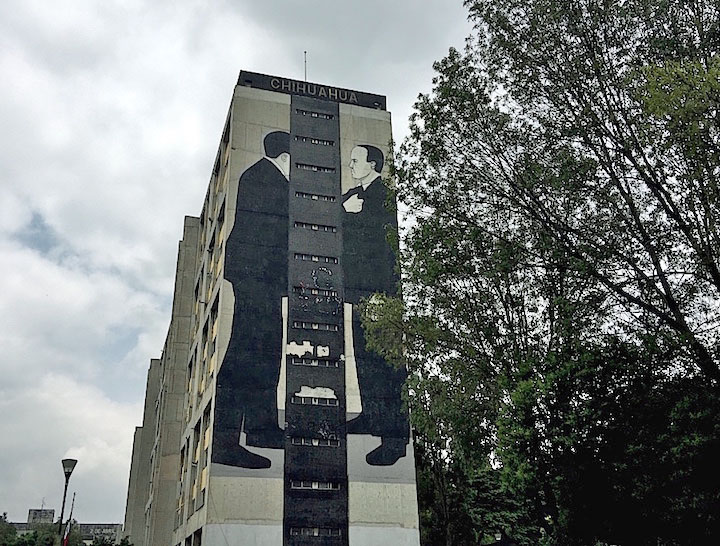 UK-based D*Face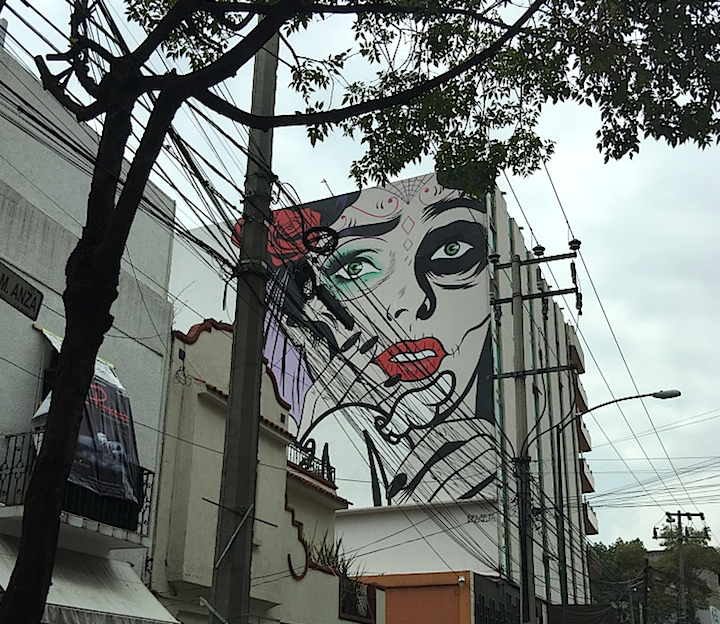 Mexico City-based Edgar Flores aka Saner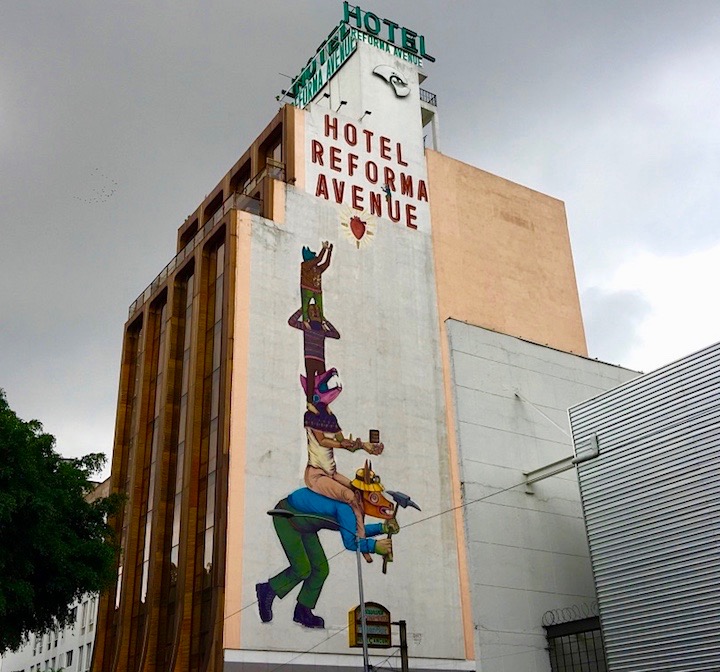 Mexico City-based Hilda Palafox aka Poni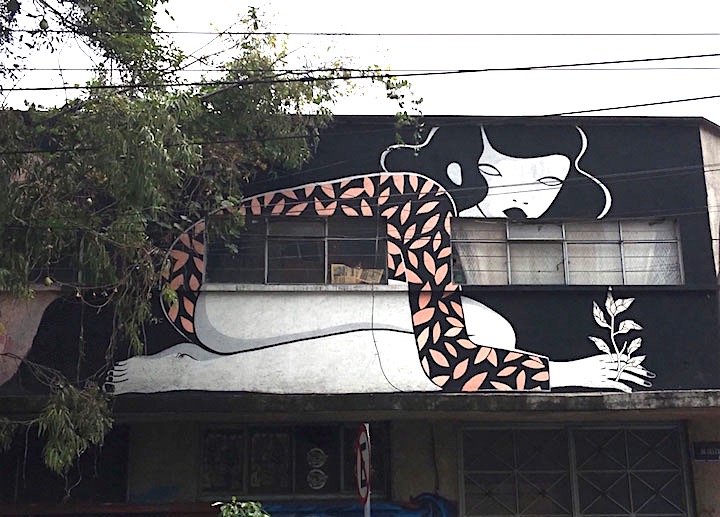 LA-based El Mac on his mural: The image I painted is based on photos I took of a social activist and poet named María Guardado, who was tortured and left for dead in 1980 by government forces during the civil war in El Salvador. She was one of thousands of civilian victims of that war, during which the US-backed Salvadoran government employed death squads to kill and terrorize everyone from poor farmers to nuns to students. Maria survived and fled the country for Los Angeles, where today she is still a passionate fighter for social justice.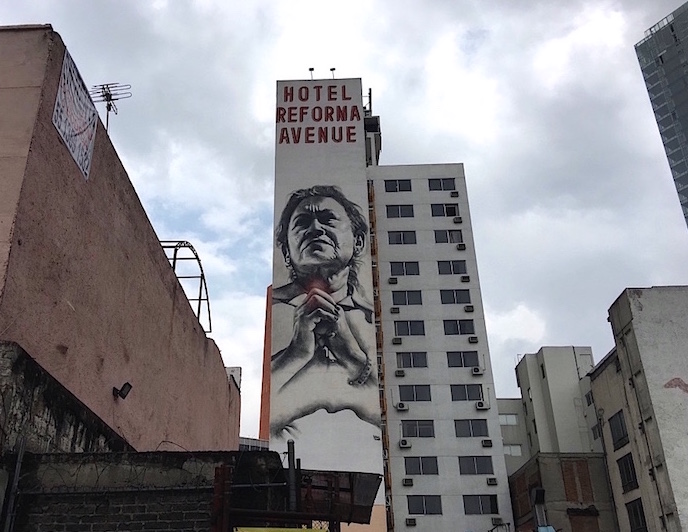 All photos by Houda Lazrak
Note: Hailed in a range of media from WideWalls to the Huffington Post to the New York Times, our Street Art NYC App is now available for Android devices here.

{ 2 comments }