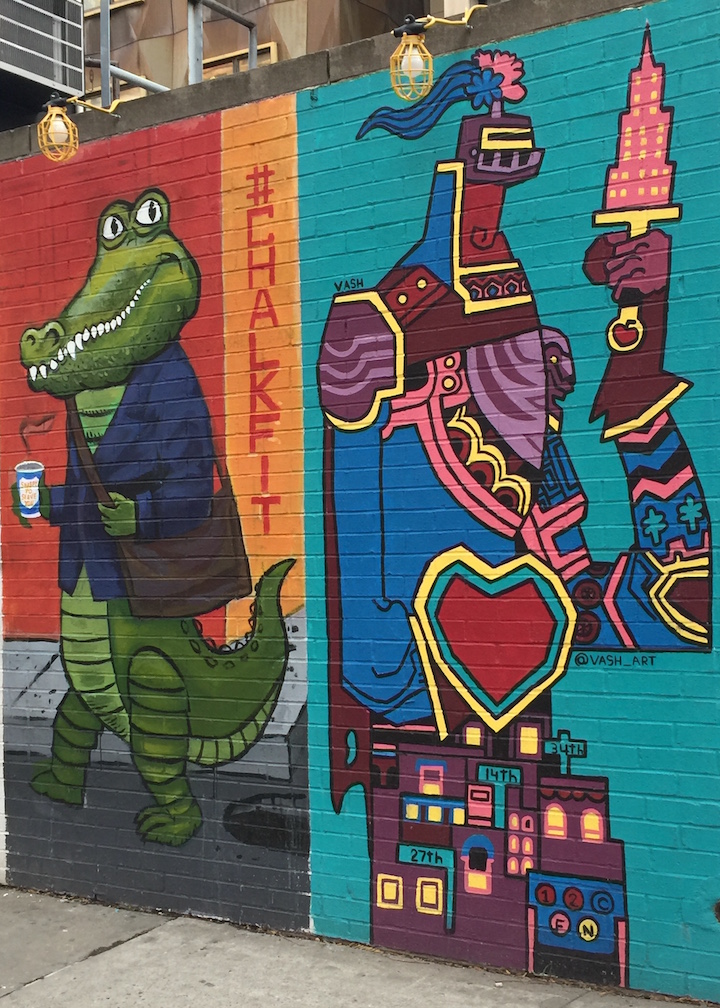 Among the most intriguing walls in Manhattan's Chelsea are those on 28th Street between 7th and 8th Avenues. Fashioned by members of the FIT community, they can be viewed 24/7. The alligator pictured above was painted by FIT Illustration Professor Dan Shefelman and the mysterious character to its right by Victor A. Saint-Hilaire. Here are several more images captured this past week on that block:
 Charles George Esperanza and Victor A. Saint-Hilaire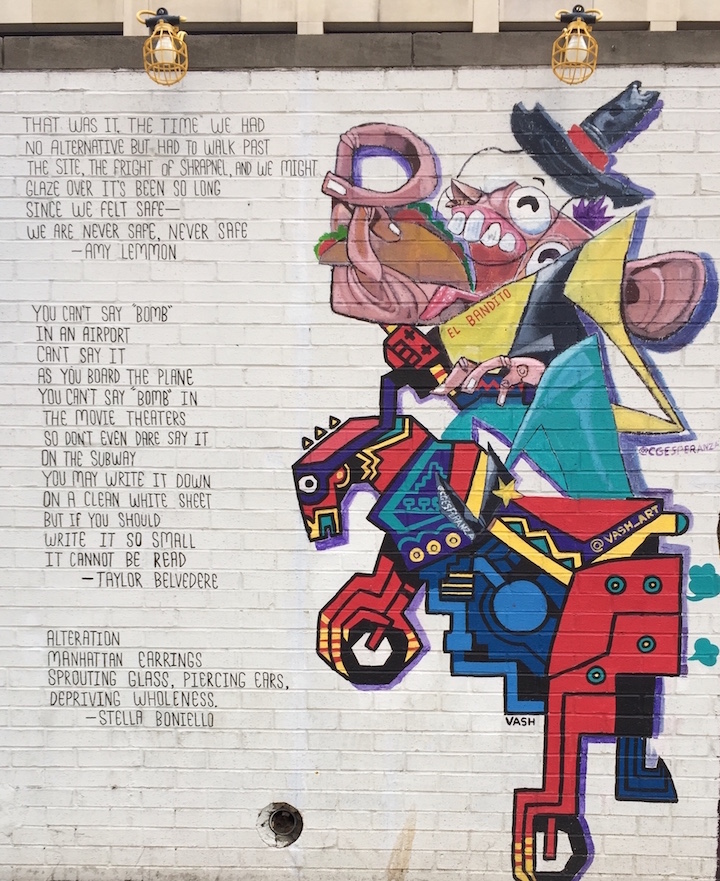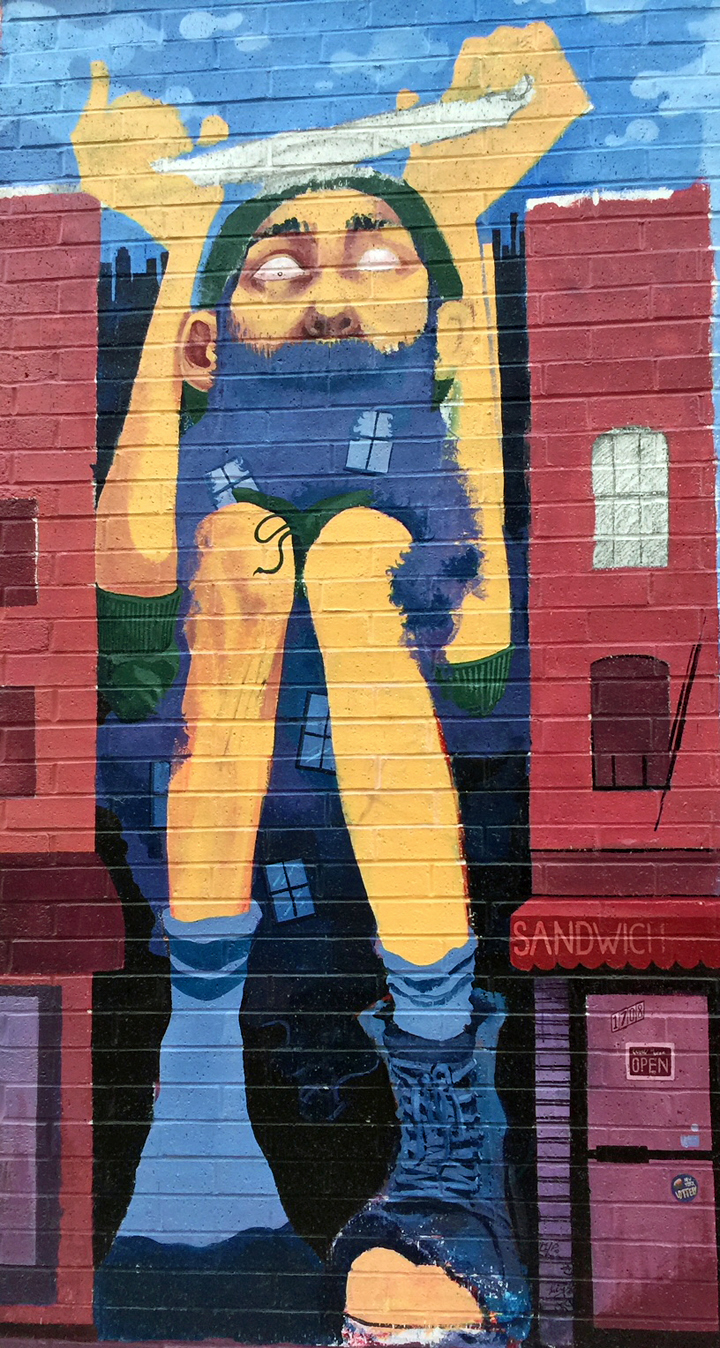 Yuchen Zhao, close-up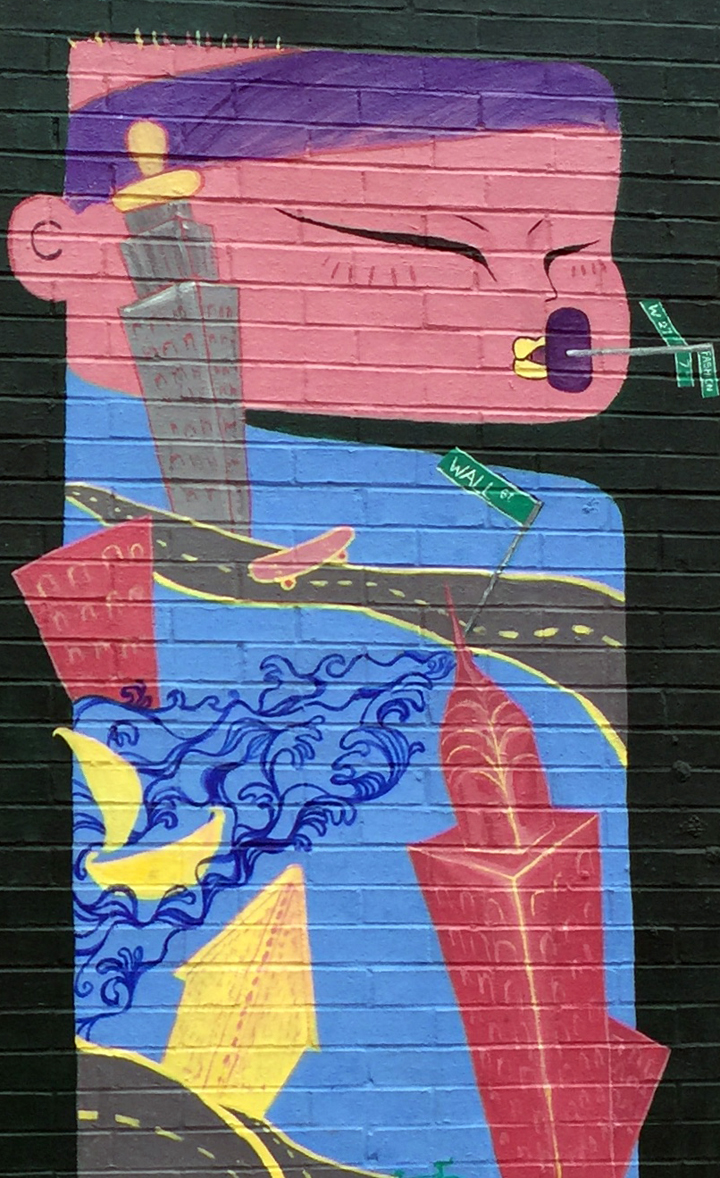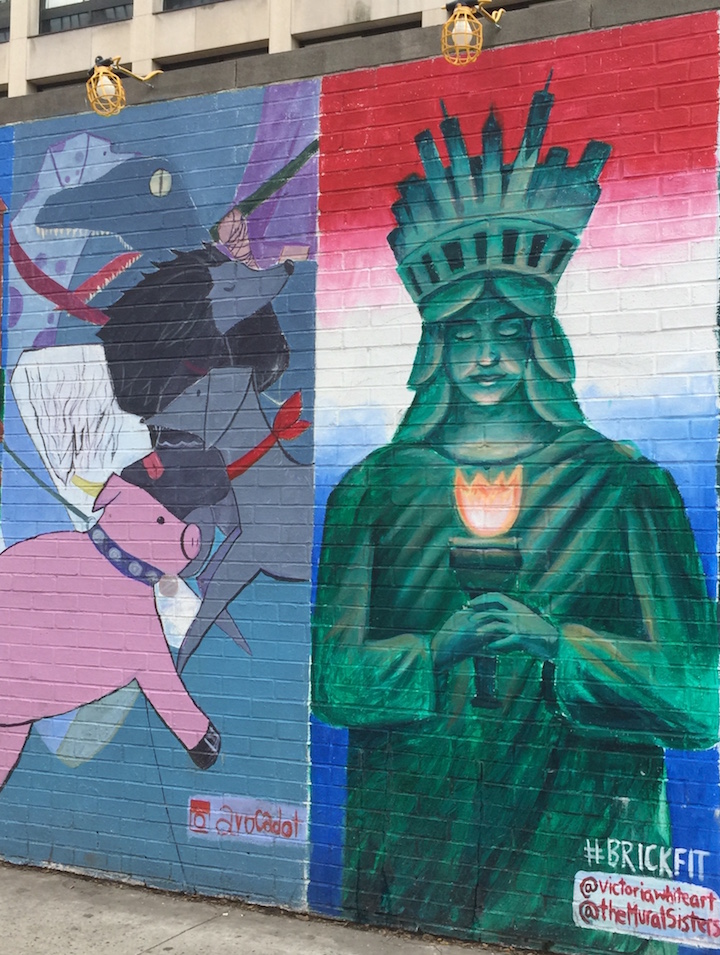 Sandrine KT StLouis aka Lady Brown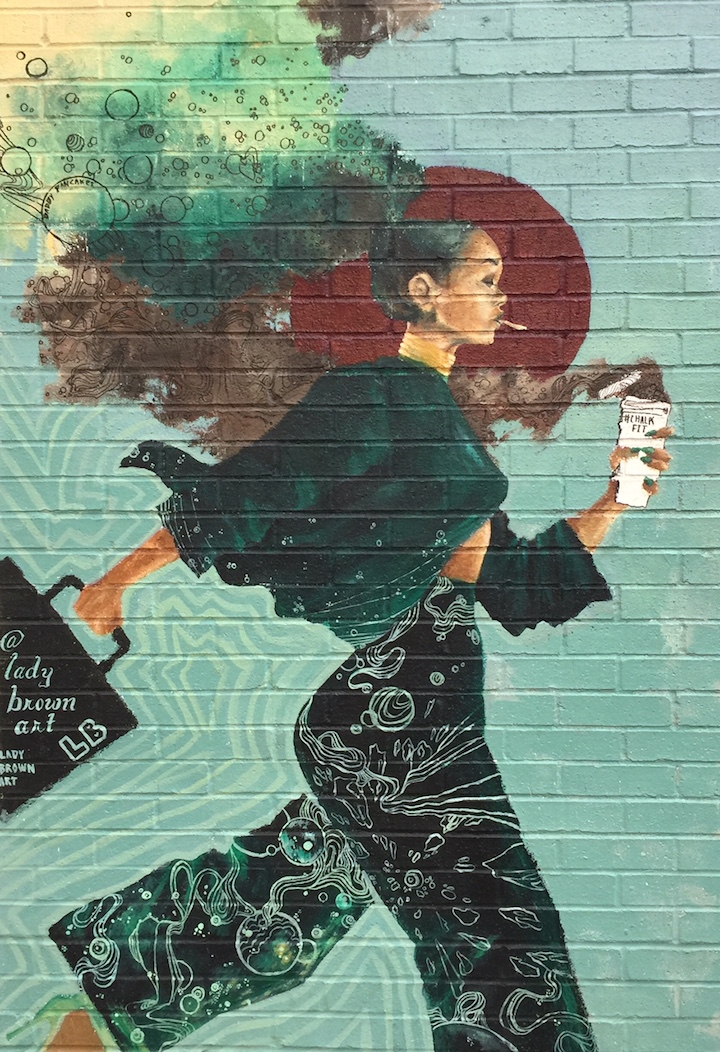 Photos by Lois Stavsky
Note: Hailed in a range of media from WideWalls to the Huffington Post to the New York Times, our Street Art NYC App is now available for Android devices here.

{ 2 comments }