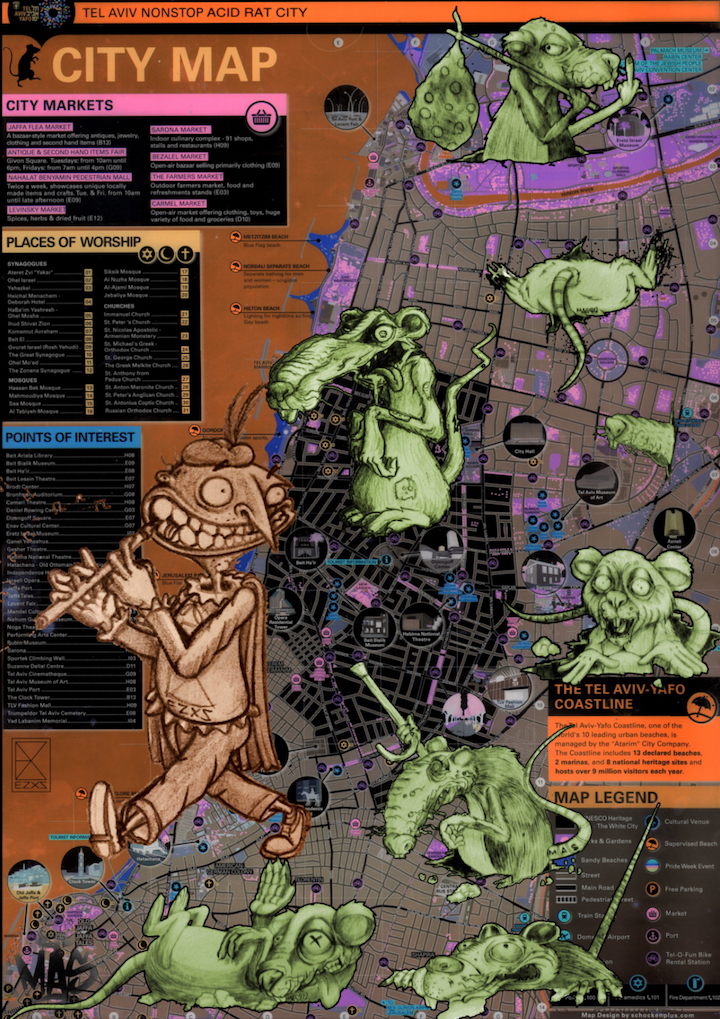 Launched by Tel Aviv-based Mas 972 this past December, EZXS Gallery showcases artworks in a range of media by a variety of urban artists. On view through tomorrow evening is Rats Rats Rats, an homage to our all-too-frequent guests. The image featured above was fashioned by Mas 972, who conceived and curated Rats Rats Rats, his gallery's second group exhibit. What follows are several more images of works on exhibit:
Tel Aviv-based visual artist Shay Katz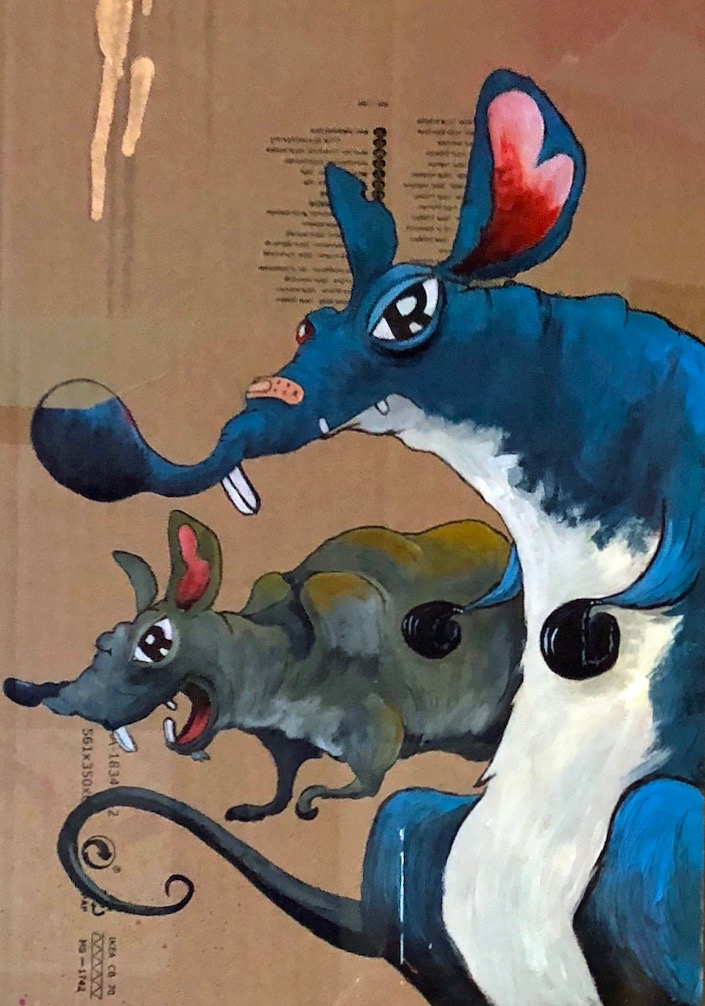 Tel Aviv-based multi-media artist Damian Tab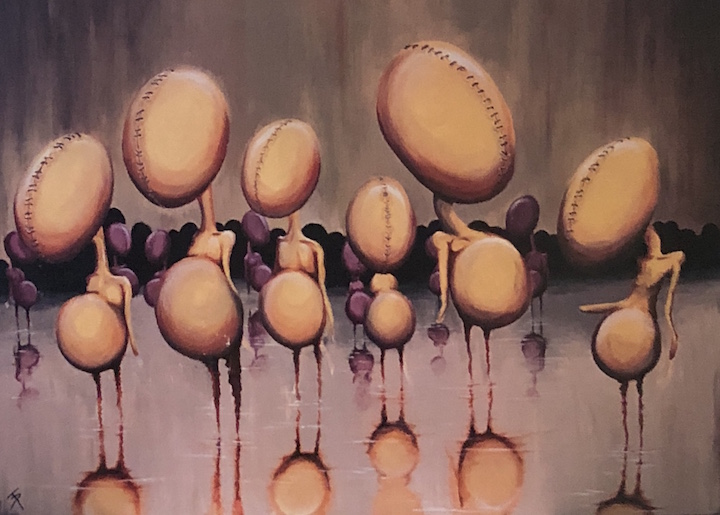 Multi-disciplinary visual artist Kot-Art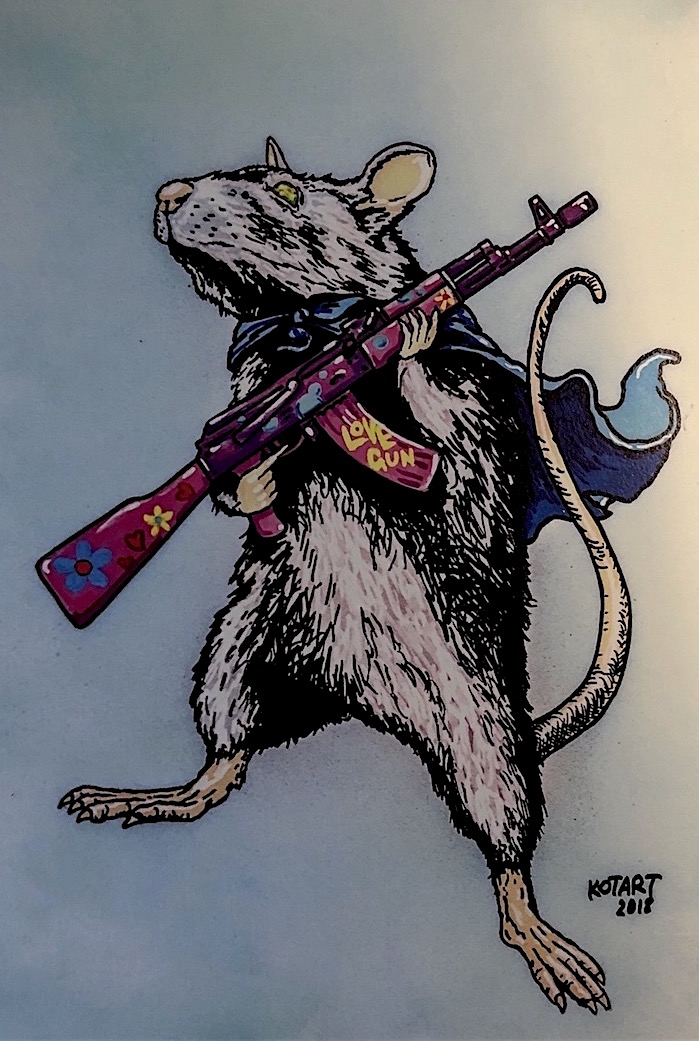 Russian visual artist Stepa Aifo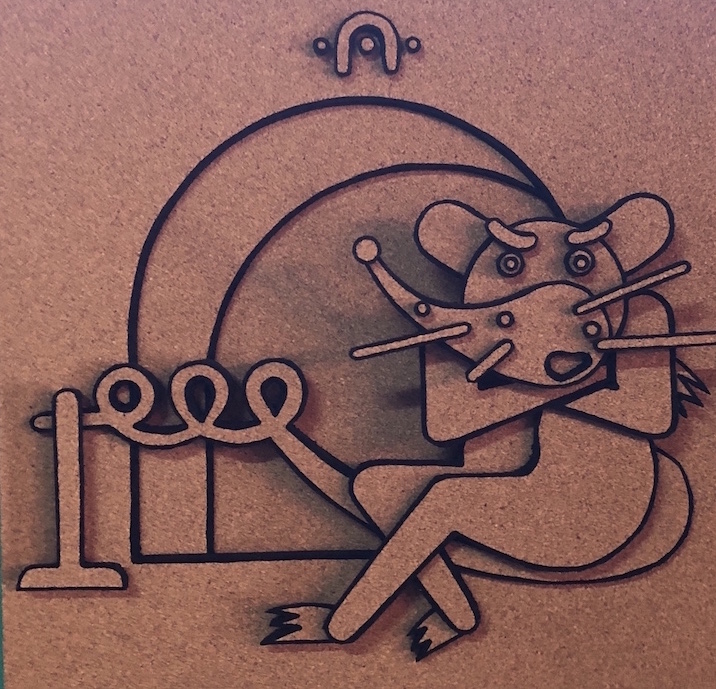 And outside the gallery Stepa Aifo in collaboration with Mas 972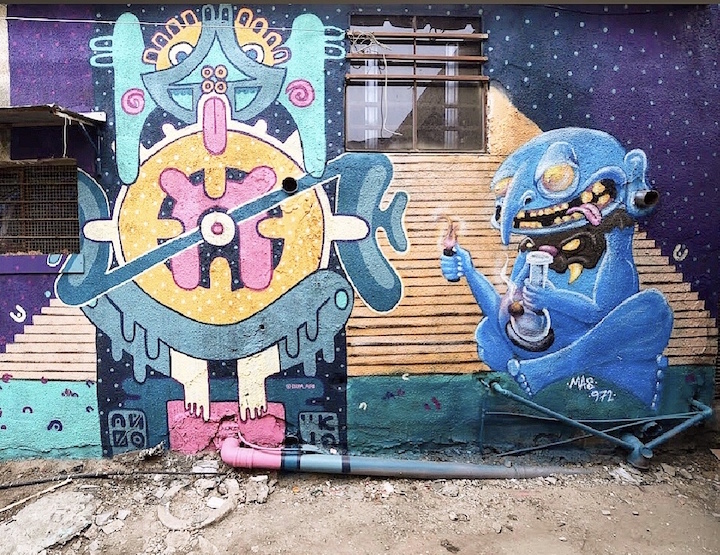 In addition to the original artworks on display, prints, stickers, T-shirts, totes and more are available for purchase. The space — located at Hatzerim 9, off Abarbanel Street — remains open today and tomorrow from 4pm until 11pm.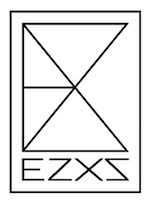 Photo credits: 1 & 6 Mas 972; 2-5 Lois Stavsky
{ 0 comments }