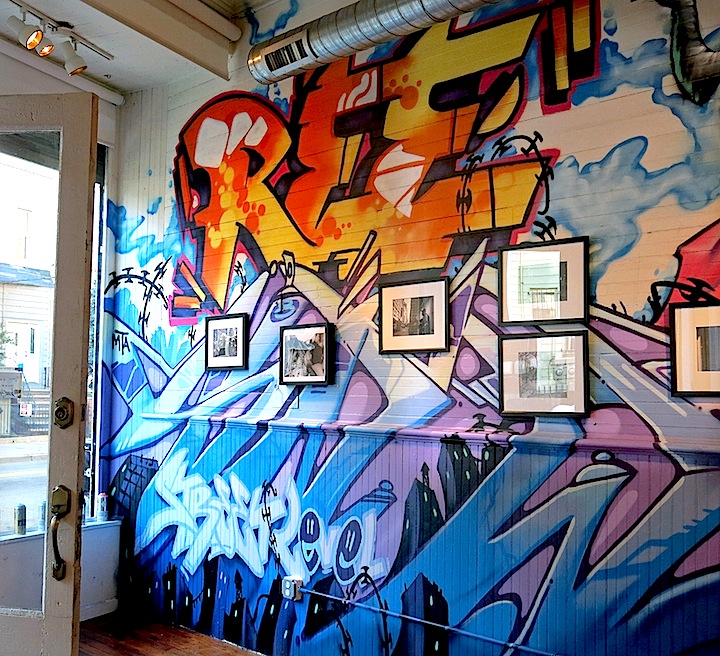 Currently on view at Jersey City's Shuaspace is Street Level, an exhibit featuring works by a range of artists from Old School graffiti writers to contemporary muralists. While visiting the space this past Sunday, I had the opportunity to speak with its curator, Allison Remy Hall.
What a fun exhibit! It's such a wonderful mix of styles and genres. How did it all come about? 
When the owners of Shuaspace, Joshua Bisset and Laura Quattrocch, met me at the previous show that I had curated, they invited me to curate in this space. I'd always wanted to curate a graffiti exhibit, and this seemed like the perfect venue and opportunity. I then contacted artists whom I knew, who put me in contact with other artists.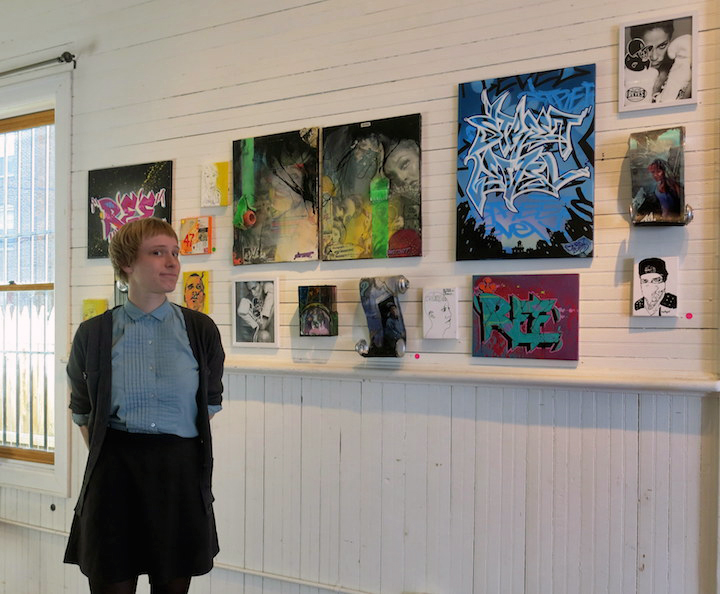 Why graffiti? What draws you to graffiti?
I've always loved its aesthetic. I love its rawness and spontaneity.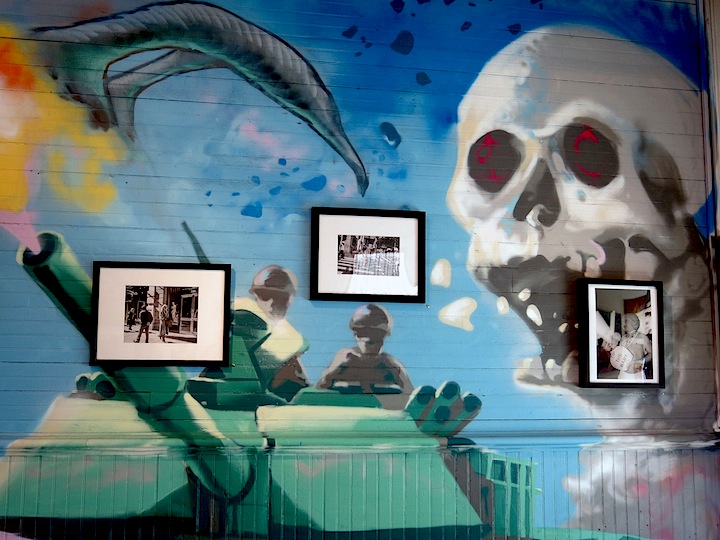 When and where were you first introduced to it?
My older siblings first introduced me to graffiti. I was about eight years old and living in New Haven at the time. Even as a child, I felt there was something bold and bad about it that appealed to me.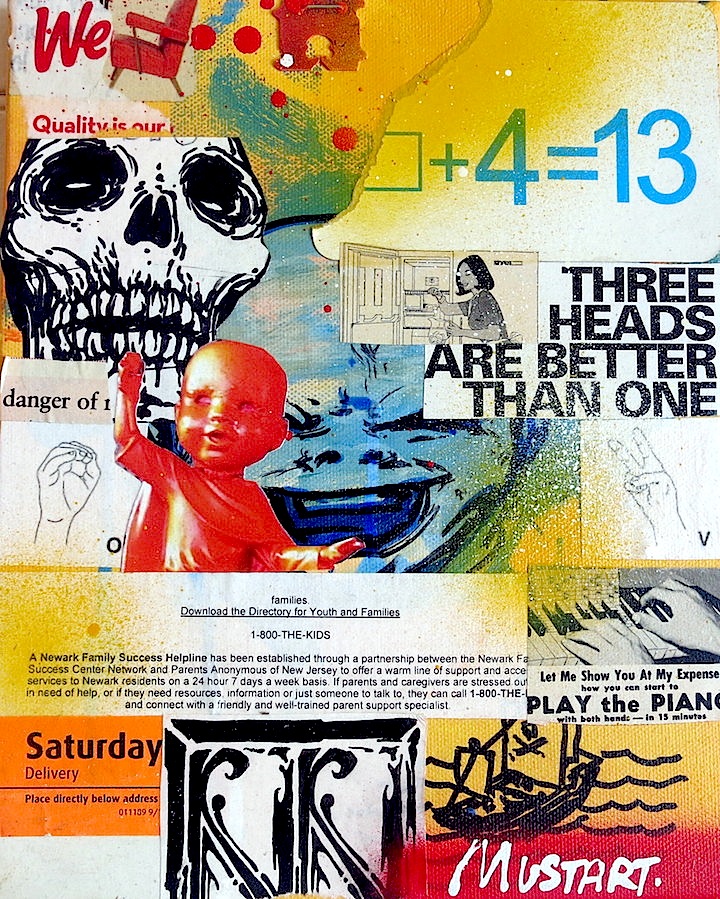 What — would you say — is the mission of  Street Level?
It's a celebration of the organic nature of neighborhoods. With gentrification so much of the aesthetics and social dynamics of neighborhoods have been lost.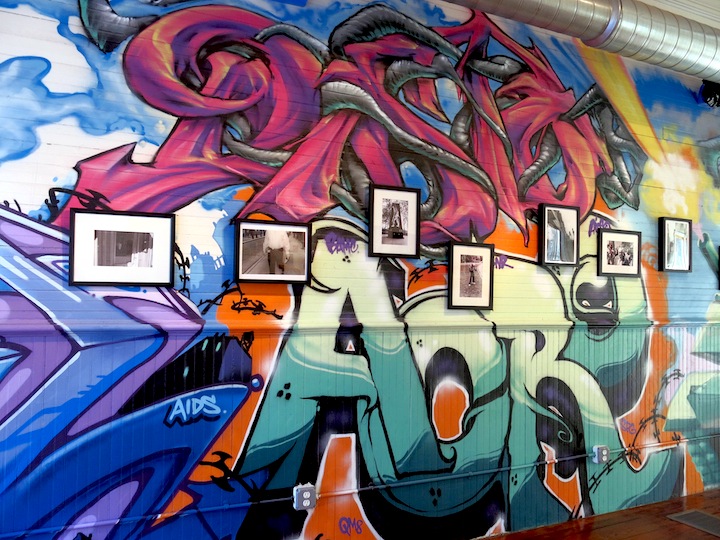 What was the experience of curating your first graffiti exhibit like?
It was wonderful! Everyone was so supportive and helpful and generous with their time. It was the most fun of any show I've curated!
Note: You can visit  Street Level, at Shuaspace this coming weekend from 1-6pm at 340 Summit Ave, a few blocks from Journal Square in Jersey City. You can also arrange a visit by contacting Alison at aremyh@gmail.com.
Photos by Lois Stavsky
1.  Ree and Snow, painted on gallery wall interspersed with black and white photographs
2. Curator Allison Remy Hall at gallery space

3. Distort and Acro, painted on gallery wall interspersed with black and white photographs
4. Mr. Mustart
5. Sam Pullin aka Bedbugs, painted on gallery wall interspersed with black and white photographs
Photographers on exhibit: Andrew Blumenthal, Miguel Peralta and Giovani Santoro
{ 2 comments }