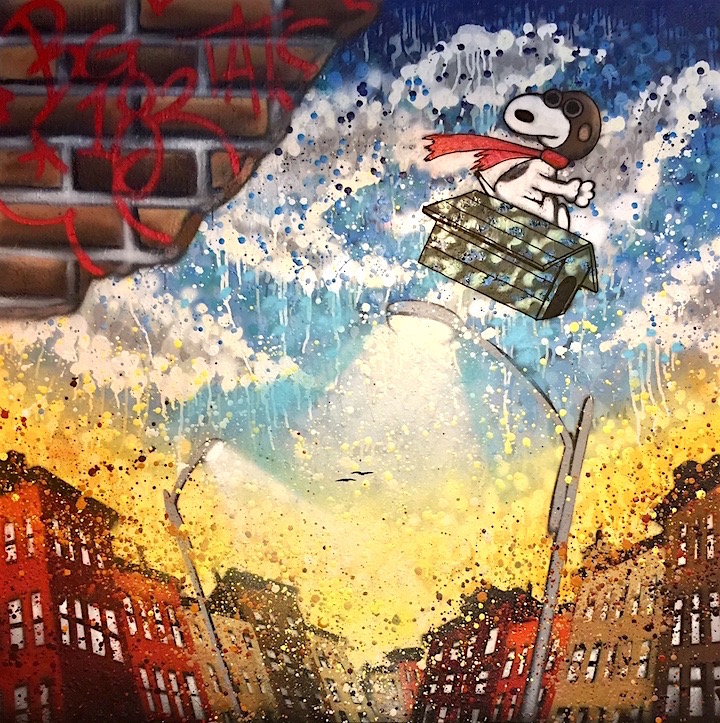 Opening tonight at More Points Bx in the Hunts Point section of the Bronx is Fight 4 Your Write: The CAMO Show, an exhibit of intriguing art in a range of media and styles suggestive of the notion of camouflage. While previewing the exhibit yesterday, I spoke briefly to More Points Bx directors and curators, Sienide and Eric Orr.
What inspired you to curate this exhibit?
We wanted to bring our friends together, while sharing different styles and techniques of art — all beautiful and unconventional and on a common theme.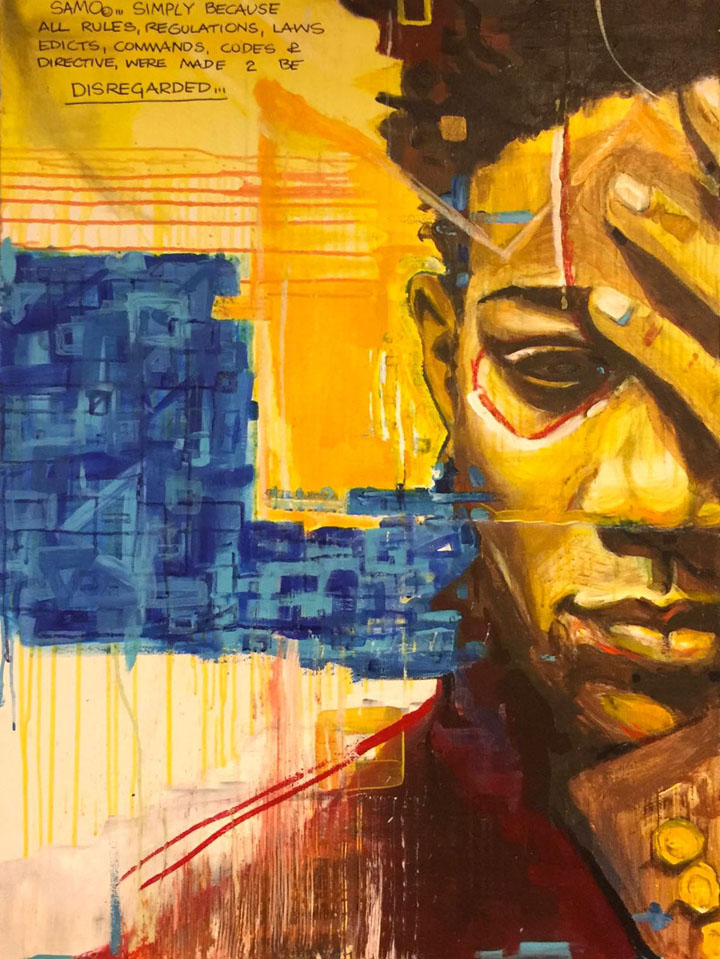 What are some of the techniques represented here?
There are so many. Among them are: stencil art, aerosol art, mixed media, painting, printing, sketching, drawing with markers…More Points Bx even has its first oil painting featured here.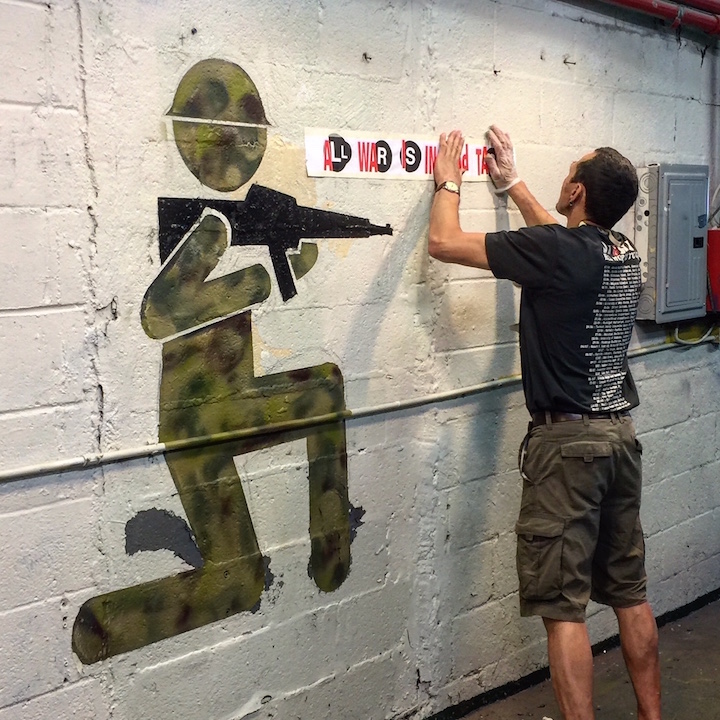 Can you tell us a bit about the exhibit's theme? 
It's our theme — the concept of camouflage. As graffiti writers, there is much we hide. And much of what we write is only for us to decipher.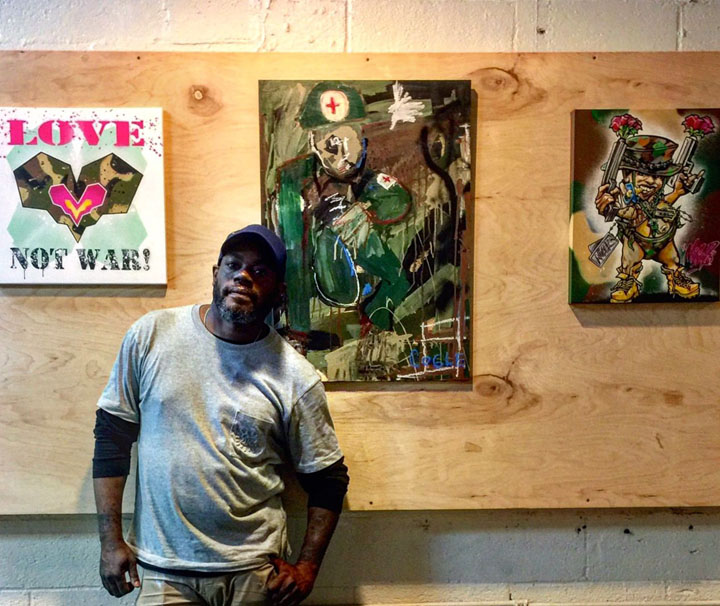 How did you decide which artists to feature?
We got the word out among our friends, and we reached out to others on social media.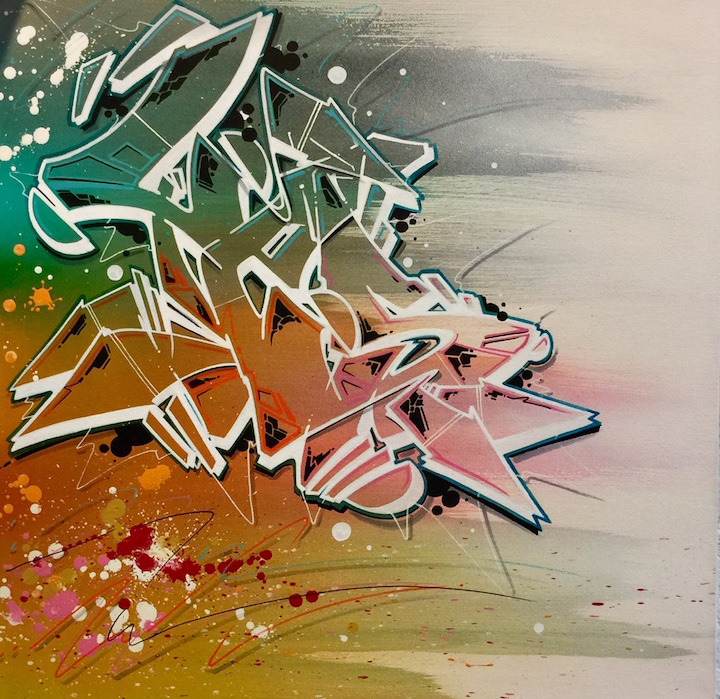 There's quite a range of artists here — from several younger emerging ones to many established legends. How many artists are featured in the exhibit?
There are 36. Dozens of people reached out to us.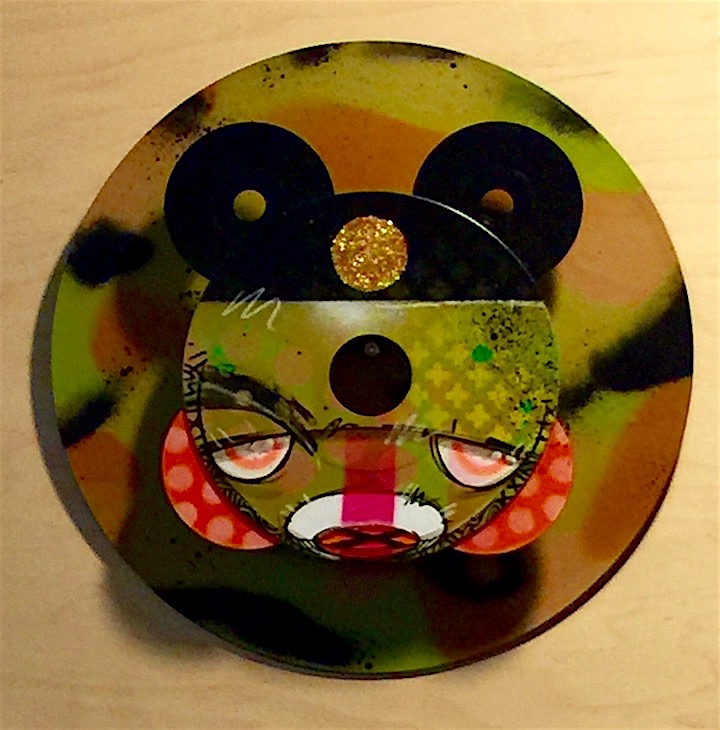 After the exhibit officially opens, how much longer will it remain on view?
It will stay up for a bit over a month — 36 days to be exact!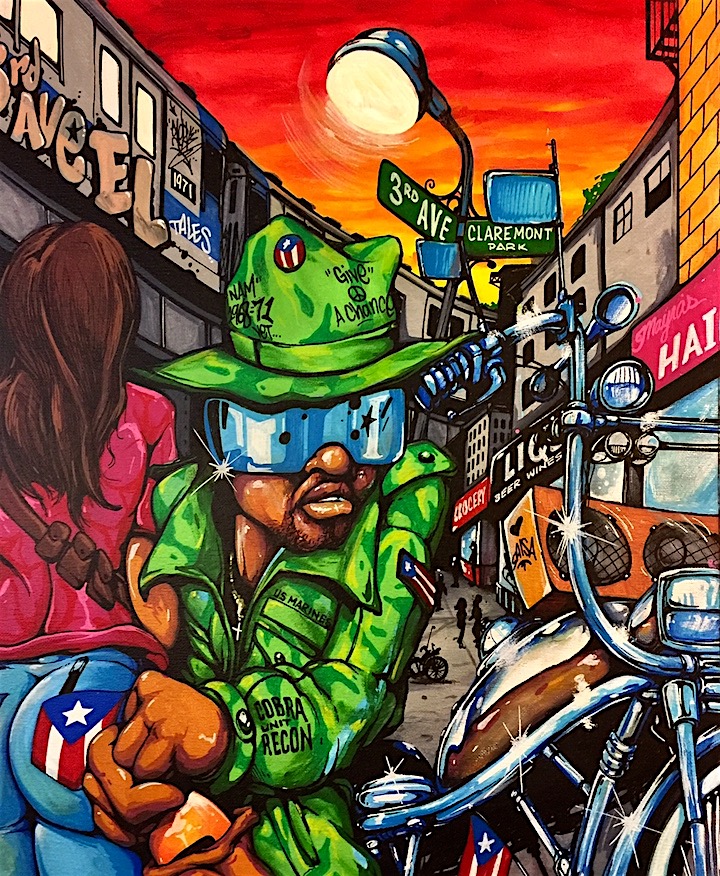 How can folks arrange to see it if they miss the opening or if they wish to view it a second time? There's so much to see!
One of us is here at 527 Faile Street just about all afternoons and evenings. We can also be reached by email at mrmorepoints@gmail.com.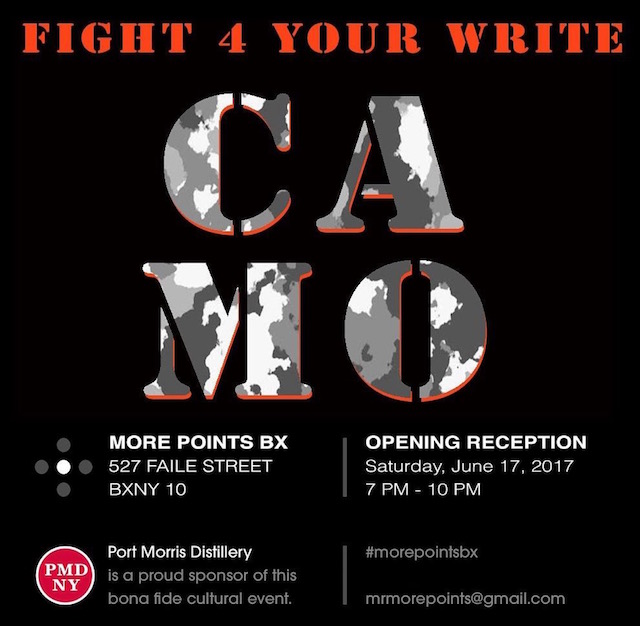 What can folks who attend the exhibit's opening expect — besides the great art and great company?
Music for the evening will be powered by DJ JAZZY JAY with special guests, and drinks will be provided by Port Morris Distillery. Come out and help us kick off the new season!
Images
2  Sienide, Rhonda Rae and Al Diaz
3  Al Diaz
4  Bio Tats Cru, Steve Cogle and Nicer Tats Cru
5  Yes One
6  Eric Orr
7  Serve
Photos and interview by Lois Stavsky
{ 0 comments }