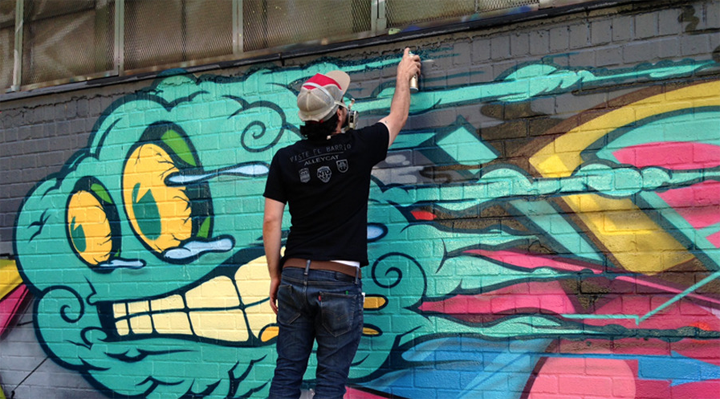 A master of his craft with a formal educational background in graphic design, Epic Uno has been sharing his talents with us here in NYC public spaces for the past several years. He is one of the many talented artists who will be participating tomorrow in the 3rd edition of the Street Art Expo in Elmhurst, Queens. I recently had the opportunity to meet up with him:
When and where did you first get up here in NYC? 
It was around 1997-98. I had left Puerto Rico to attend Pratt University, and I first got up on and off the campus of Pratt.
What inspired you at the time to hit the walls?
I did it because I could! It felt good to get up. It was a rush!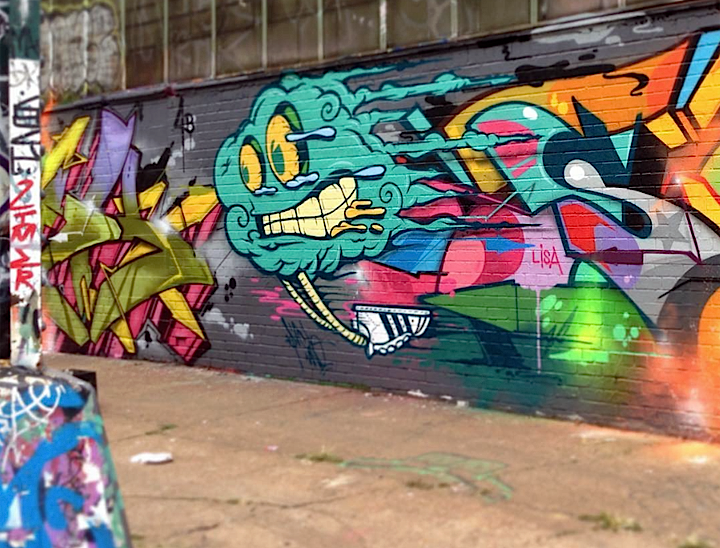 Do any early graffiti-related memories stand out?
I was about nine or ten years old when I saw a Sen2 piece on an abandoned building back in Puerto Rico. I was struck! Years later when I met Sen2, he gave me the best advice any mentor could give. He said, "Draw every day." And I do!
Would you rather work legally or illegally?
These days it's not a choice. I have a family, and I'm not 20 any more. But I do miss the rush.
I've seen your work up in the Bronx, in Long Island City and at Welling Court. It's quite impressive! Who have been some of your influences? Have any particular artists inspired you?
I met the writer HUMAN back at Pratt. His dorm room was across from mine. And he taught me the basics. Among the many artists who have inspired me are: Sen2, the late Swiss graffiti legend Dare TWS, Rime MSK, 123 Klan and Does from the Netherlands.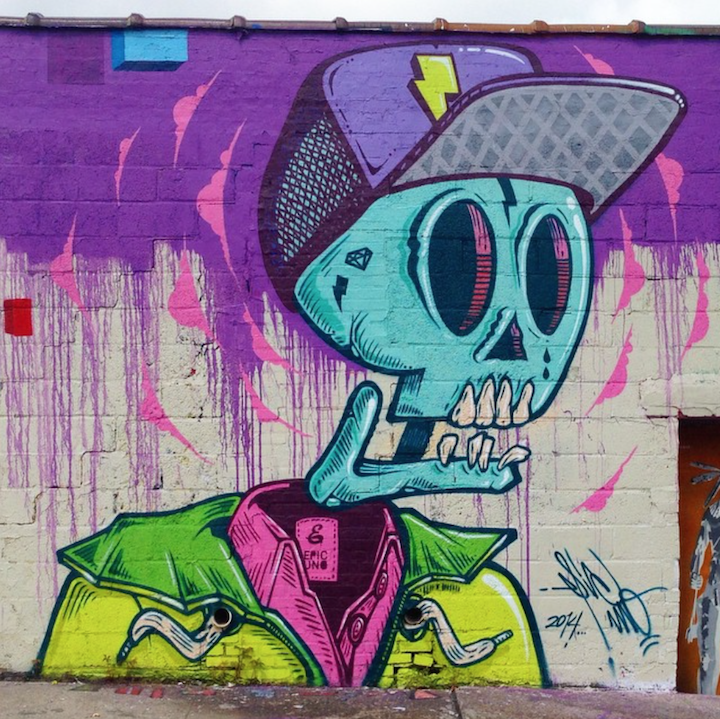 Have you painted with any crews?
I've painted with A Dying Breed and 4Burners.
\Would you rather paint alone or collaborate with others?
I generally prefer painting alone, but when I paint with the "right" person, there's nothing better. I love painting with Sen2 and Logek.
Can you tell us something about your name Epic Uno? Its origin?
I first started as Elastic. But it wasn't working for me, and I wanted a new name. I checked Art Crimes to find a name that nobody else had. I came up the name Epic and then added Uno to identify my Latin roots.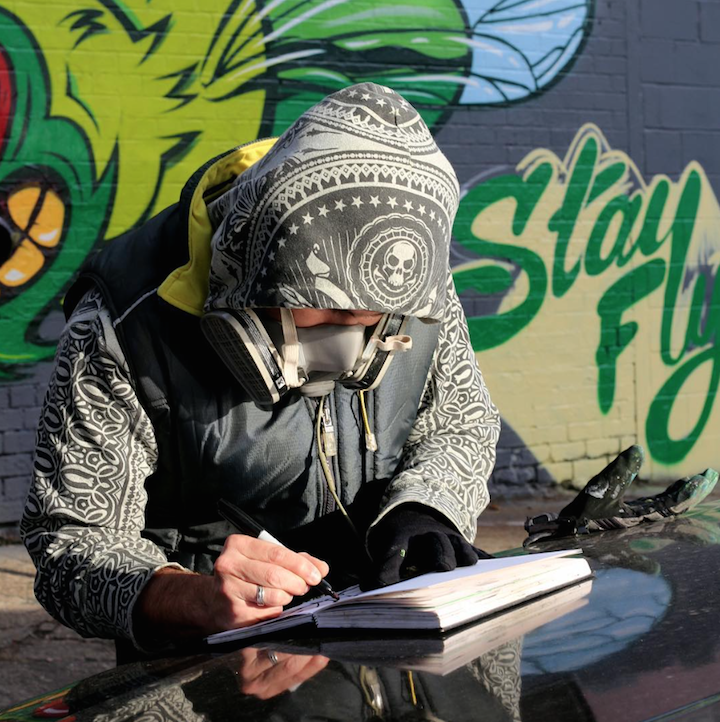 Have you any thoughts about the graffiti/street art divide?
Although there are some of us who bridge both worlds, there is a definite divide. The backgrounds and mentalities of most street artists and graffiti writers are quite different.  And I especially feel it here in NYC.
What percentage of your time is devoted to art these days?
Just about all or it! I used to be into snowboarding, but I barely have any time these days for anything besides my art and my family.
How do you feel about the engagement of graffiti writers and street artists with the corporate world?
We artists have to live. I've collaborated with brands such as Coach and Nike. And I, of course, use my discretion regarding which corporations and brands I work with.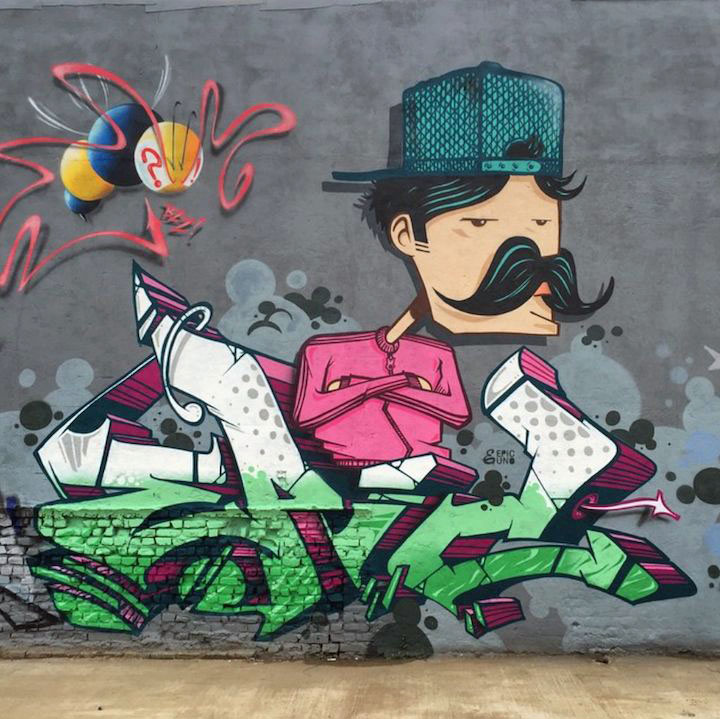 Have you shown your work in galleries?
I've been in lots of small group shows. Here in New York City I've shown in all boroughs except Staten Island. I've also exhibited in San Diego, Minneapolis and back in Puerto Rico.
Do you work with a sketch in hand or do you let it flow?
I'm always over prepared. Without a plan I get stressed and anxious.
Are you generally satisfied with your finished work?
I am satisfied only if I'm able to include every detail I want to include.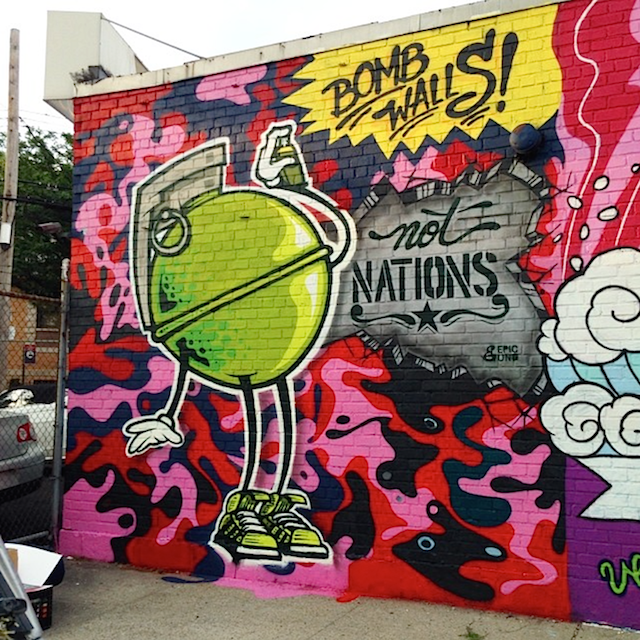 How has your work evolved through the past few years?
I'm somewhat more comfortable with the process. I'm less confined by my initial plan or sketch. I've learned how to take imperfections and make them seem organic.
What inspires you these days?
I'm inspired by the 1920's… ads, graphics, art deco. I'm interested in incorporating traditional typography into my current work.
Are there any particular cultures that have influenced your aesthetic?
Definitely the graffiti and hip-hop culture. Back in Puerto Rico, I was a break dancer, and I emceed and deejayed with my friends before I ever started piecing.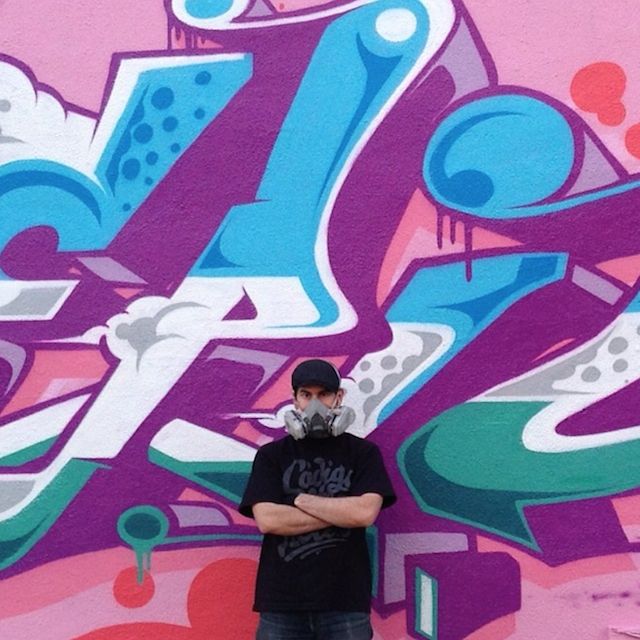 How do you feel about the role of social media in all of this?
Instagram was a turning point for me as an artist, as I made so many contacts through it. But I see social media as a loaded weapon. It can be very beneficial, but it can also be hurtful.
Can you tell us something about your current day job?
I work as an Art Director for Equity Brands. My office is here in Midtown.
Do you feel that your formal art education played a positive role in your art career?
Definitely. My studies in Graphic Design at Pratt Institute gave me the tools to be able to do the work that I do today.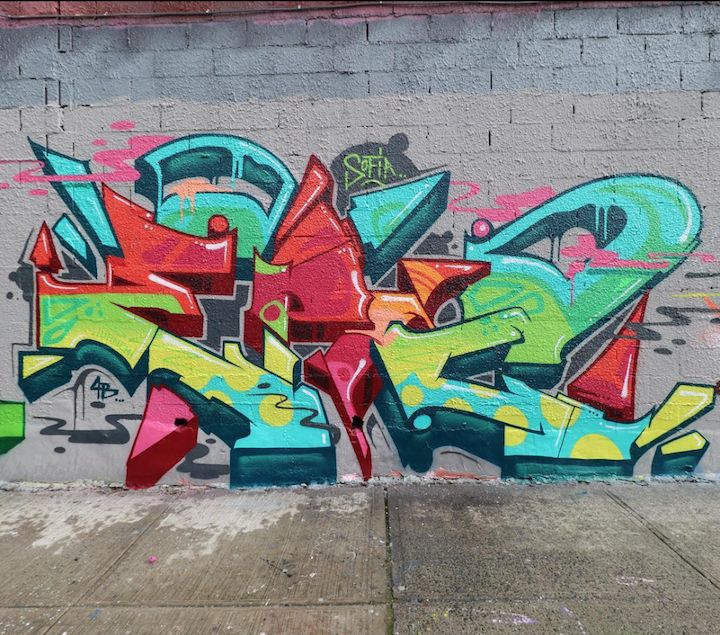 What's ahead?
I have recently been commissioned to paint a mural at a hotel. Next month I will be painting in the 8th Annual Welling Court Mural Project. I will be participating in the Robots Will Kill exhibit at My Plastic Heart on the Lower East Side in July. And on Sunday (tomorrow), you can find me at the Street Art Expo — at Elks Lodge, 82-20 Queens Blvd in Elmhurst, Queens — where I will be displaying and selling my art and a range of my products, taking commissions and signing black books.
It all sounds great! I look forward to seeing you then.
All photos courtesy of the artist; first photo by Rachel Fawn Alban; interview conducted and edited by Lois Stavsky
Note: Hailed in a range of media from Wide Walls to the Huffington Post to the New York Times, our Street Art NYC App is now available for Android devices here.

{ 0 comments }