The walls along Meserole and Waterbury in Bushwick and on and near Borinquen Place in Williamsburg have become canvases for an extraordinary array of magical murals. They are among the highlights of the Juicy Brooklyn Art Festival launched by Exit Room. Here's a sampling: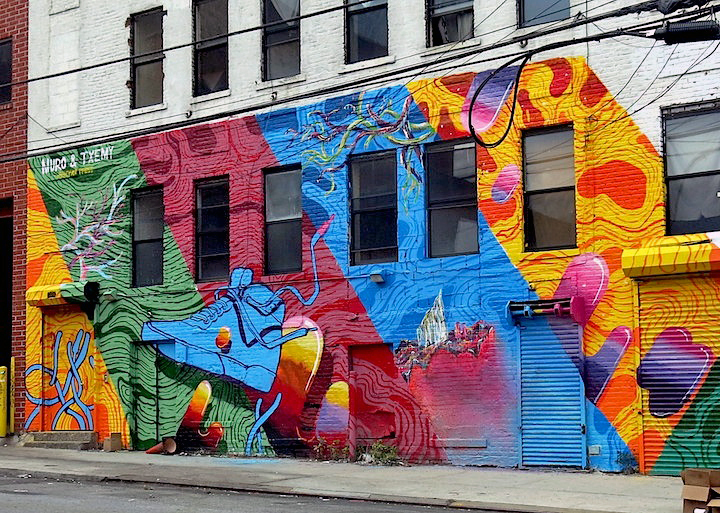 Chilean artist Dasic Fernández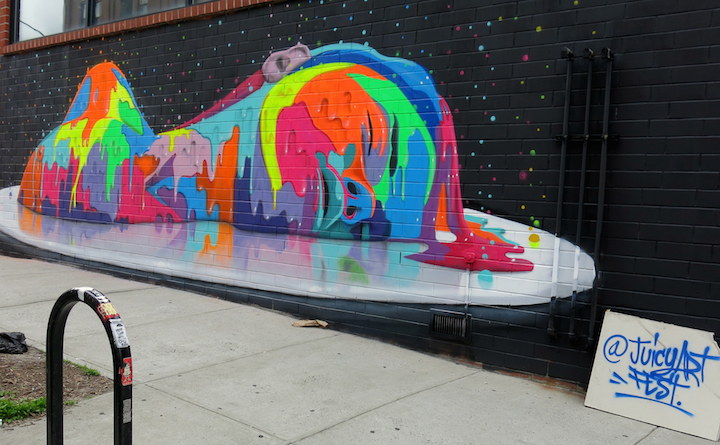 Mexican artist Werc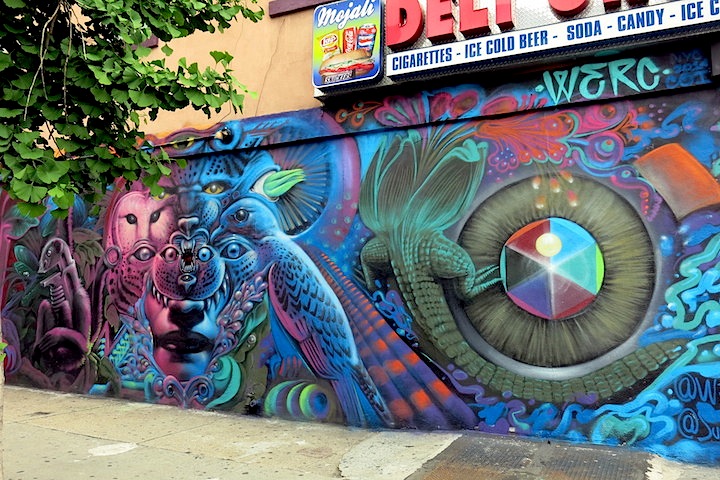 Bogota-based Stinkfish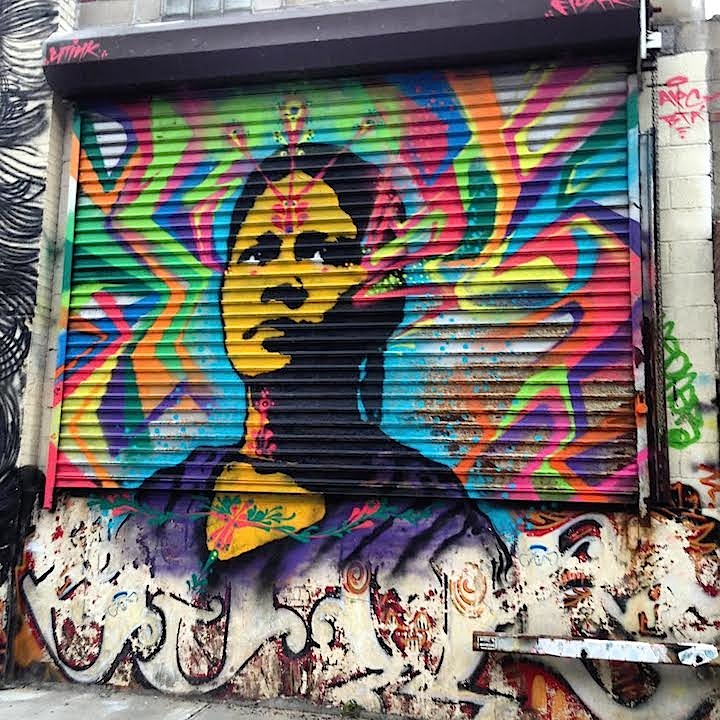 Argentinian artist Ever at work with Zio Ziegler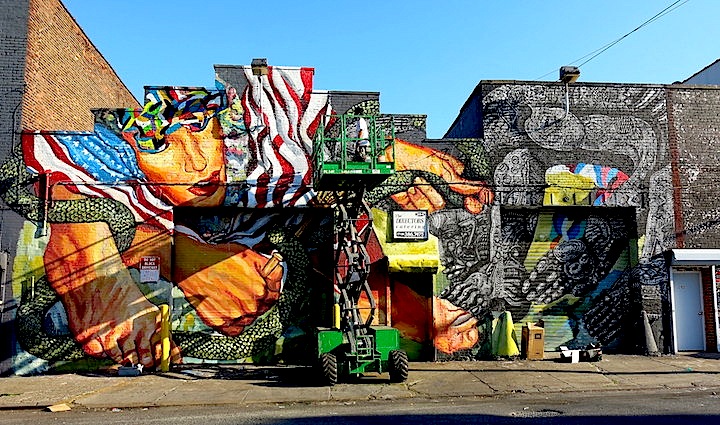 Close-up from huge collaborative mural by Puerto Rican artists Rimx, SON and Ricardo Cabret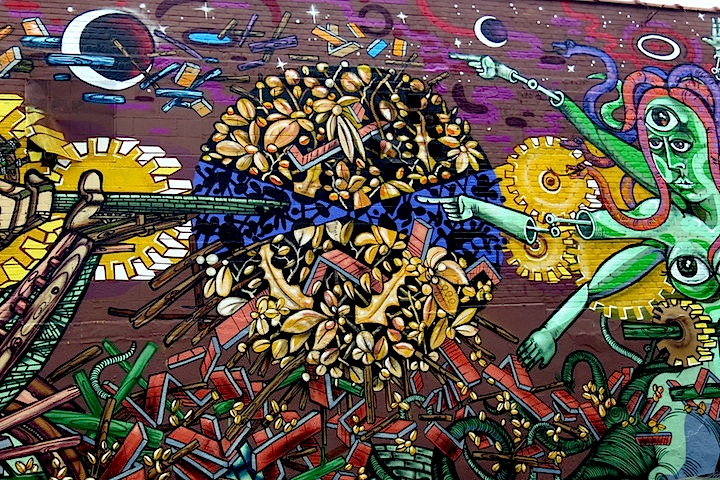 Mexican artist Marka27, close-up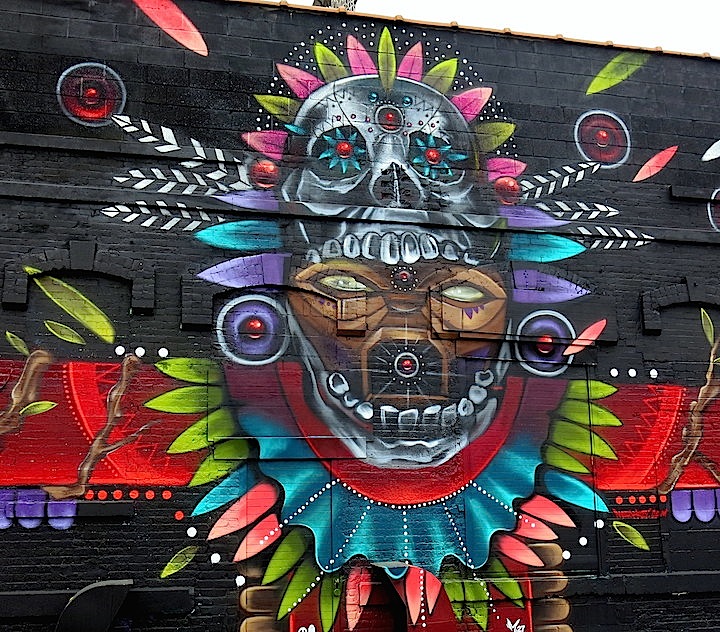 The Juicy Brooklyn Art Festival begins today, Thursday June 5, at 270 Meserole Street in Bushwick and continues through Saturday. Keep posted to our Facebook page for images of more magical murals that are surfacing along Meserole and Waterbury.
All photos by Dani Reyes Mozeson — except for Stinkfish by Lois Stavsky
{ 0 comments }