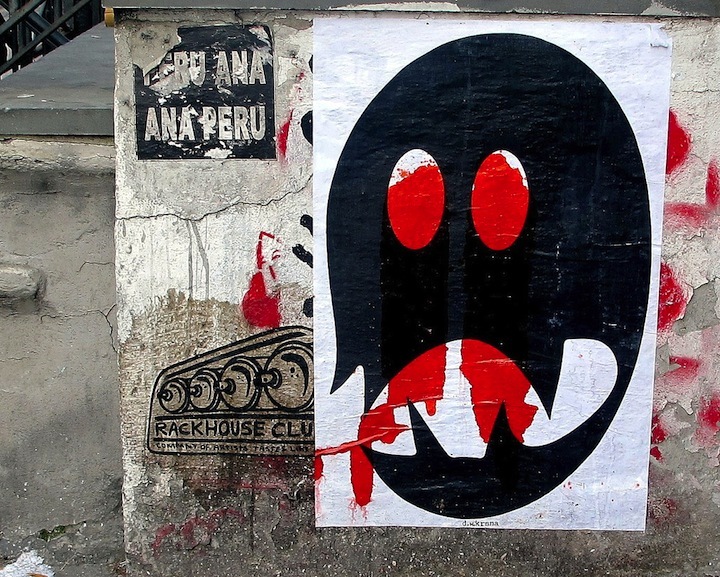 For years, wheatpastes featuring Jason Mamarella's iconic Dint Wooer Krsna, along with its many variations, were part of NYC's visual landscape.  Although stickers featuring the eccentric, but lovable, character continue to surface throughout the boroughs, Dint Wooer Krsna, as we've come to know him, has largely disappeared. While checking out Jason Mamarella's current exhibit – ending Saturday evening – at 17 Frost, we had the opportunity to ask him a few questions.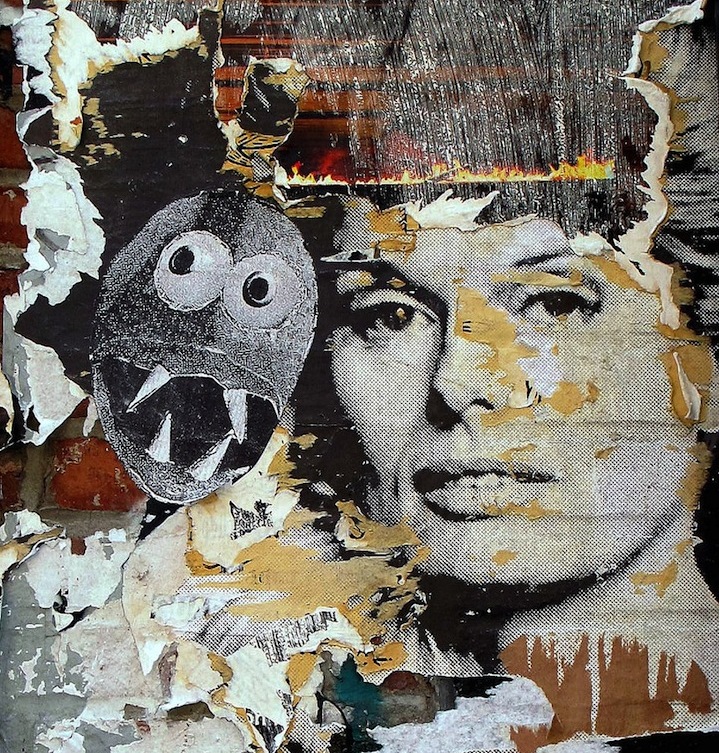 When was Dint Wooer Krsna born?
At about the same time MySpace was born. When I joined, I did not want to reveal my identity. And so I created Dint Wooer Krsna.
So he's had quite a long run. What happened? It seems that his presence in the streets has certainly diminished.
Definitely. It's been awhile since I've hit the streets with anything other than stickers. I'm older and ready to move on to other things. Besides, the streets no longer call out to me the way they used to. They were far more interesting when I first began hitting them.
What about the artists getting up here in NYC these days? Do any interest you?
Not all that many. I like what Bäst is doing.  Other favorites include: Ana Peru, Jos l and Matt Siren.
Any thoughts about the move of street art into galleries?
I have no problem with it. It's a different experience. What I show in galleries is almost always distinct from what I share on the streets.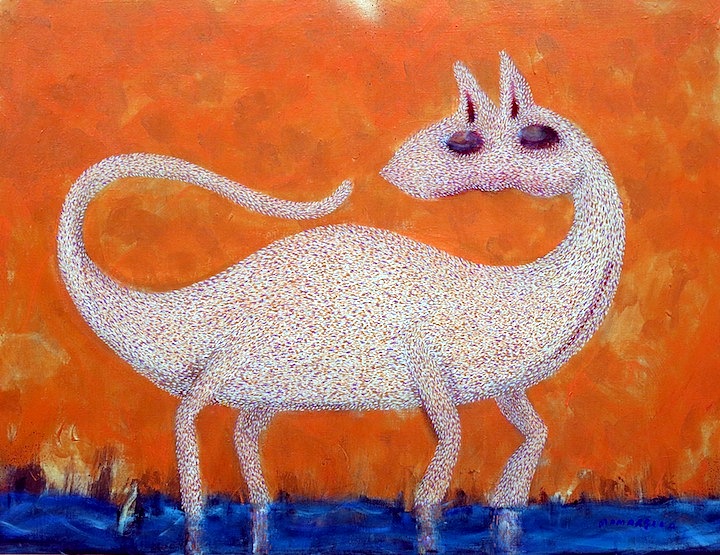 What do you see as the role of the artist in society?
It is to present new ideas that aren't widely accepted.
What's ahead?
More painting. Collaborations with Street Grapes. Toys. Animation.
Sounds good!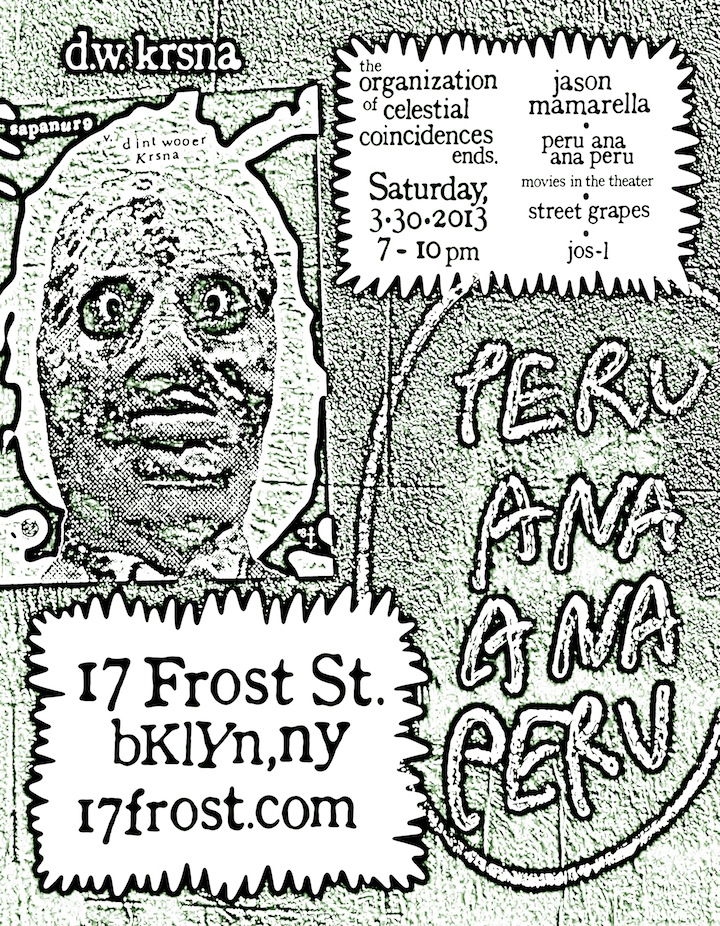 The final viewing of the organization of celestial coincidences by Jason Mamarella is Saturday, March 30, 2013, from 7 to 10 pm with special guests: Dint Wooer Krsna, Street Grapes & Jos-L. Peru Ana Ana Peru will be screening movies in the theater at 17 Frost Street Gallery, Williamsburg, Brooklyn. L train to Lorimer. A small number of limited edition books, featuring  a wide array of Jason Mamarella's images, are still available. 
Photos by Lois Stavsky