Based in Gowanus, Brooklyn, Miles Wickham aka RESKEW surfaced on the NYC graffiti scene in 2000. These days, he is best-known for his outstanding graffiti tutorials, his community outreach and the abstract graffiti-infused works that he creates on a range of surfaces from canvases to sanctioned public spaces.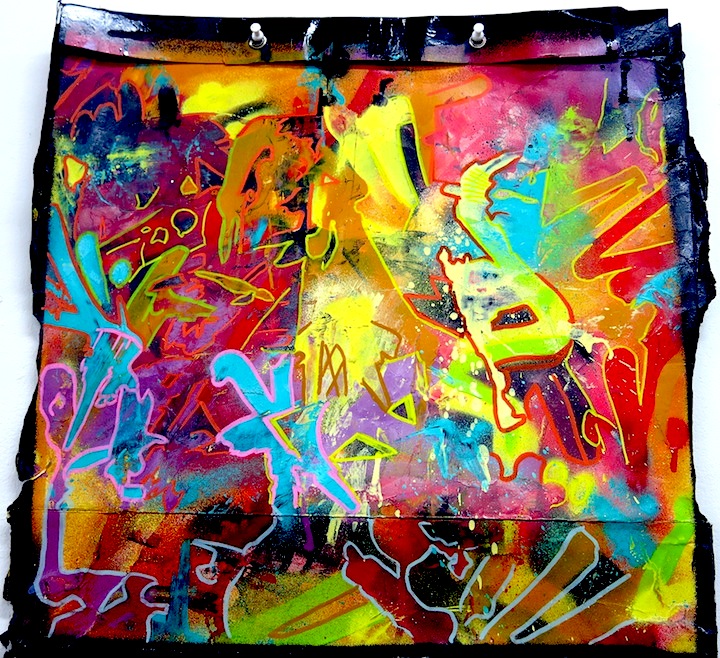 When and where did you first get up?
It was back in 1999 in Brooklyn.  I was a 15 year-old high school student when I noticed one of my classmates tagging a gym mat. It looked like a cool thing to do, and we  — ZIP ONE and I — became friends. That was the beginning.
Have you any earlier graffiti-related memories that stand out?
As a young child growing up in Italy, I could see the main train station from my fifth floor window. I was fascinated by what seemed like shifting colors in motion. I didn't even know at the time that it was graffiti.
Here in the States, did you represent any crews or did you paint alone?
Both. I'm part of All City Crew, an old school NYC graffiti crew, and MBK, a west-coast graffiti crew that started in El Paso, Texas.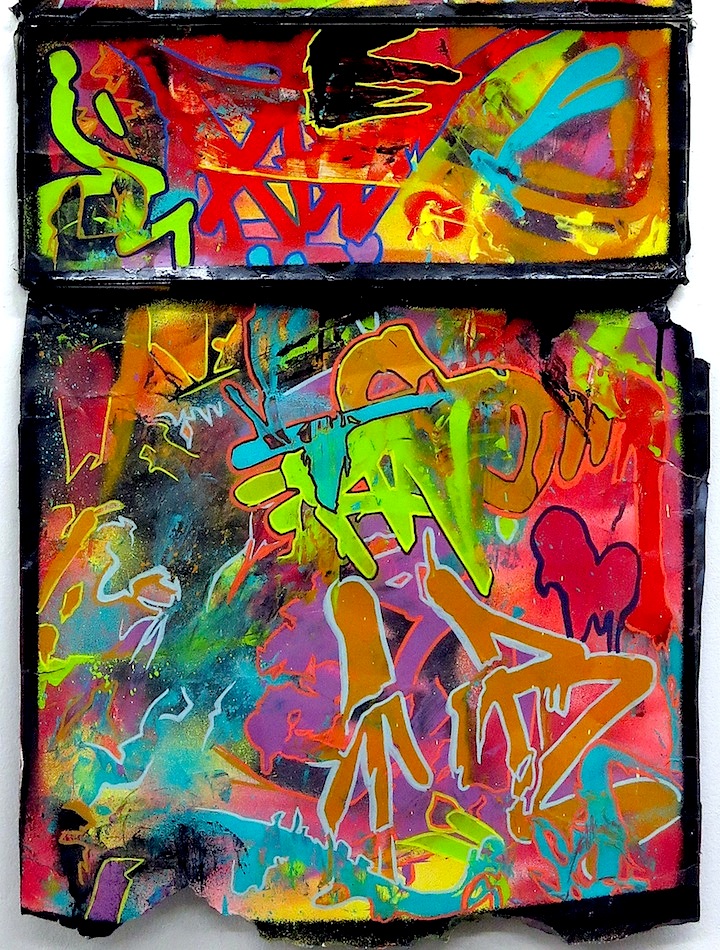 What is the riskiest thing you did?
Hitting tunnels while trains were whizzing by and climbing heights without knowing how I'd get down from them.
Why were you willing to take these risks?
I liked the tremendous sense of freedom it offered. And it was fun.
Have you ever been arrested?
About six times. A number of years back, I faced a year in prison for bombing a subway tunnel. But as there wasn't enough evidence to support the charges against me, I was given community service instead. And that's what led to my tutorials. I knew that I had to stop getting up illegally, and I wanted to help others avoid some of the frustrations I felt.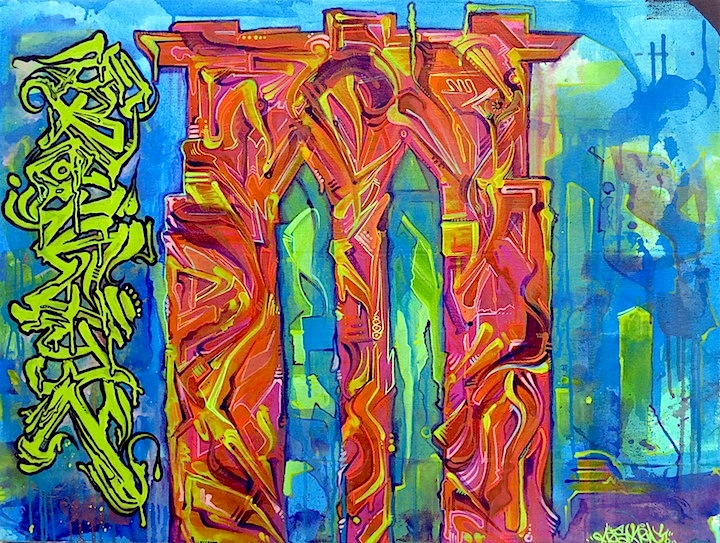 Can you tell us something about the tutorials?
In January 2010, I created my first instructional graffiti and art tutorial to teach basic graffiti techniques and to encourage beginners to take their skills to a higher level. I personally answer all questions via email or through comments. It's been extraordinarily successful with my You Tube channel gaining subscribers daily.
That sounds great! Getting back to your work — do you work with a sketch-in-hand or do you just let it flow?
I let it flow. I hate plans.
Are you generally satisfied with your finished piece? 
It's not finished until I'm satisfied with it.
Do you have a formal art education?
No. But I've always been drawing.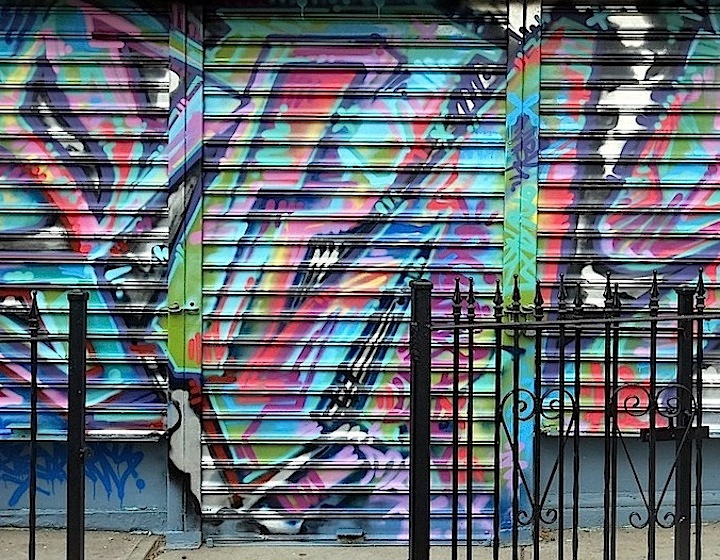 What percentage of your time is devoted to art these days?
Anywhere between 50 -70%.  I also act, practice martial arts and cater.  Catering helps pay the bills.
How do your parents feel about what you are doing?
They're supportive.
Are there any particular cultures that have influenced your aesthetic?
I'm influenced by ancient scripts.
Any thoughts about the graffiti/street art divide?
Street artists and graffiti artists need to learn how to get along and respect one another. Graffiti writers generally take far more risks than street artists. And street artists need to respect that and stop going over graffiti.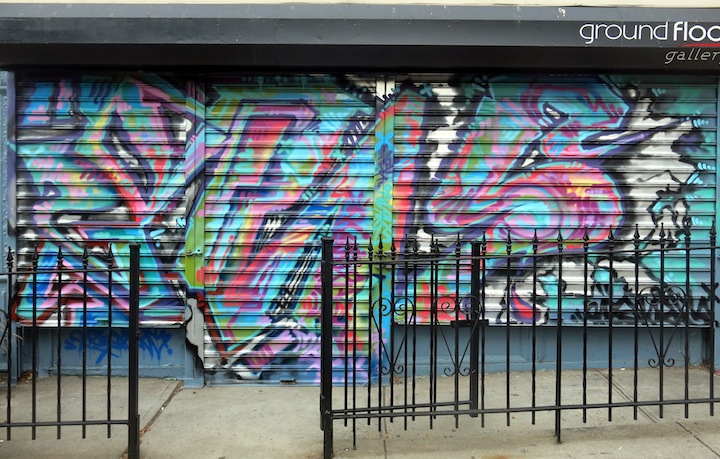 Any favorite arists?
Van Gogh.
How has your work evolved in the past few years?
My flow and general skills have improved. I express myself better through line movement.
Have you any thoughts about the movement of graffiti into galleries?
It's great.
Your work's been exhibited at Park Slope's Ground Floor Gallery, and it graces its gate, as well. Where else have you exhibited?
I've shown in a range of exhibits and spaces. Among them: the Writers Strike exhibit at the Lott Gallery in Chelsea; a solo show at the Sapphire Lounge on the Lower East Side and the Brooklyn Workshop Gallery, where I also worked as a teaching artist.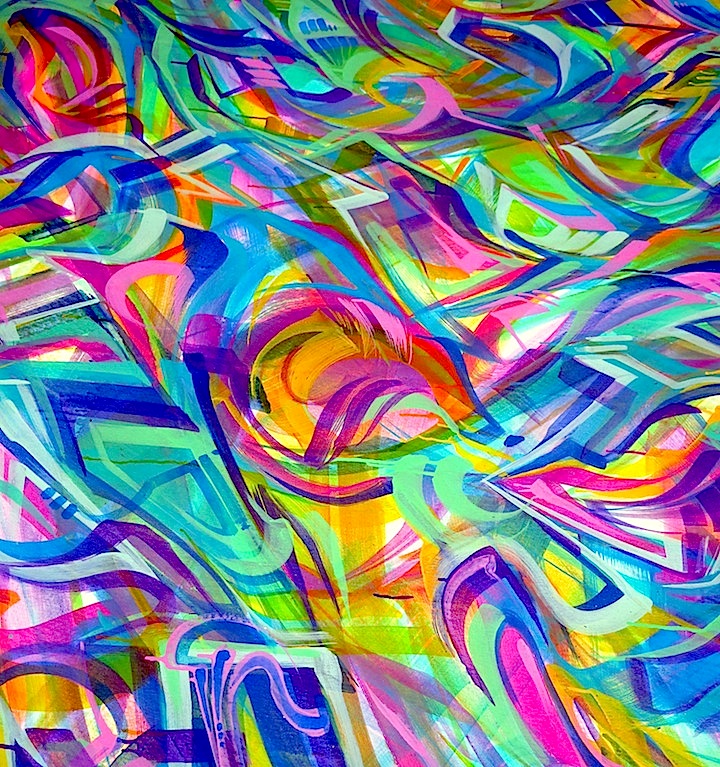 How do you feel about the role of the Internet in all this?
It's a good thing. It makes art more accessible to many more viewers. It also serves as the platform for my tutorials.
Have you any feelings about the photographers/bloggers in the scene?
Most don't know as much as they should. Their scope is, generally, limited.
What do you see as the role of the artist in society?
To remind us that creative expression exists and to inspire us get in touch with our own.
What's ahead?
Painting more and continuing to inspire the masses to discover and express more of who they really are.
Interview and photos by Lois Stavsky.