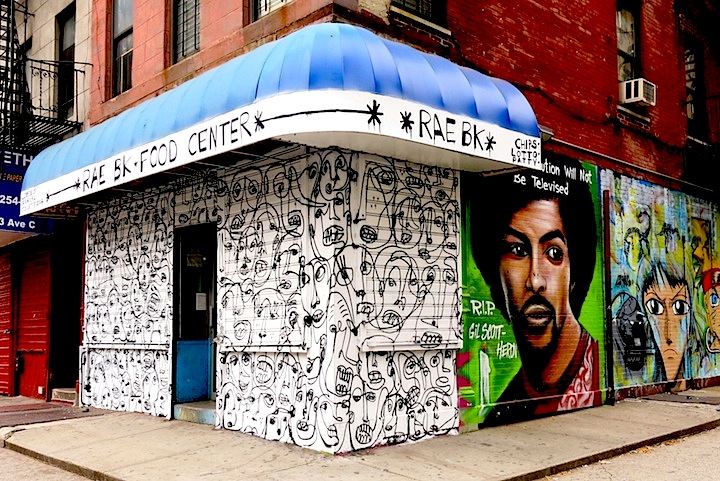 Brooklyn-based artist RAE recently transformed an abandoned East Village bodega into an extraordinary pop-up show. Word of Mouth, features dozens of his works on a range of media, alongside items one would expect to find in a bodega. We visited last week.
This is amazing! How did you come up with the idea?
I started working in grocery stores when I was seven. First just stocking milk; people bought a lot of milk back then. Later I became a delivery boy and deli worker. Some of the spaces I worked in were not always on the up and up… if you know what I mean. They were pretty colorful, and I never forgot that. To me they seemed to have art everywhere — from the neon sale labels on the packagings to the misspelled graphics on the signs. Everything was more interesting to me than maybe it should have been.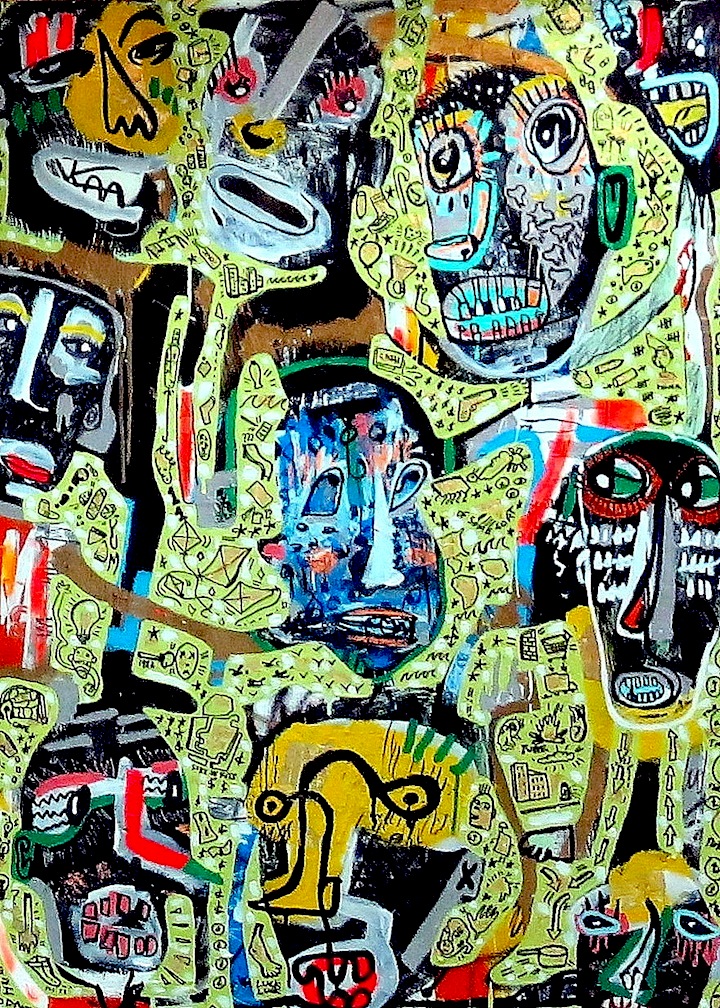 How did you find this space? It's ideal.
Through a series of connections with life-long East Village folks, this place opened up for me. It was closed down just before Hurricane Sandy hit, and after the flood, it never reopened. All that was left behind was two shelves and two inches of dust.
There's so much of your art here. What a treat! Everything from stickers to huge sculptures. When did you begin preparing for this exhibit?
About two years ago. And for the month before the opening, I was here day and night. We wanted to get the store just right for our grand opening.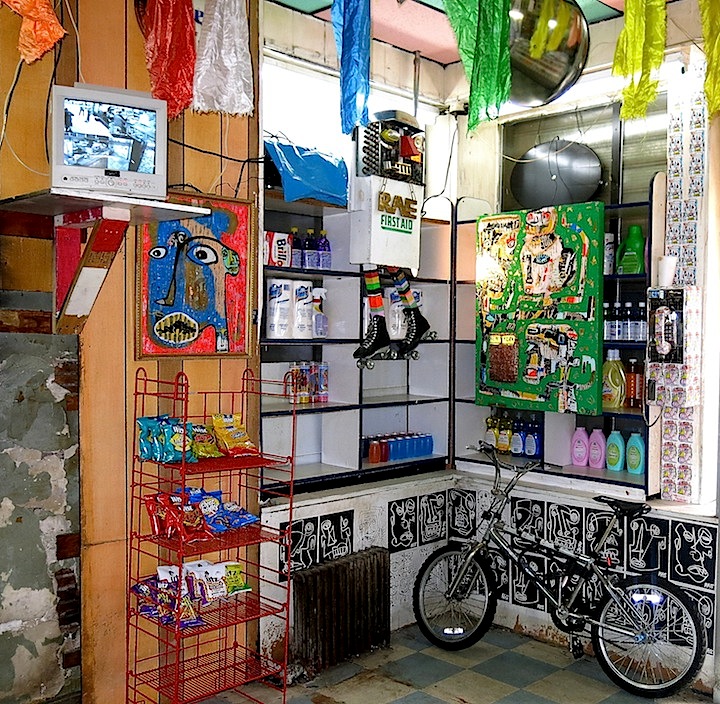 How has the response been?
My store worker tells me people are really enjoying the products and sale specials we put on. This week there is a sale on lima beans and sugar wafer cookies. Please spread the word.
Word of Mouth remains open through November 16, Thursday through Saturday, 2-7pm on the corner of Avenue C and 12th Street. It's a must-see!
RAE interviewed by Lois Stavsky with Tara Murray; photos by Dani Reyes Mozeson.