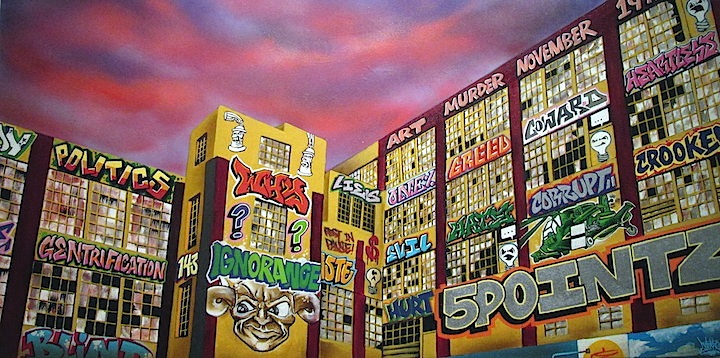 On November 19, 2013, 5 Pointz, the world's aerosol art Mecca, was whitewashed overnight.  Its heartless destruction profoundly saddened not only the artists who called it home and those who traveled there from across the globe, but all of us who loved the creativity and camaraderie that 5Pointz represented. Currently on exhibit at the Jeffrey Leder Gallery, just a short walk from the site of the "art murder," is W H I T E W A S H.  Curated by Marie Cecile-Flageul, it features the works of nine aerosol artists and two photographers.  Here's a small sampling of what is on exhibit:
Another by Meres One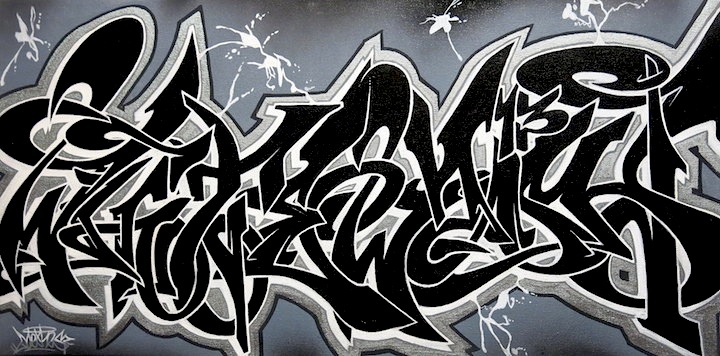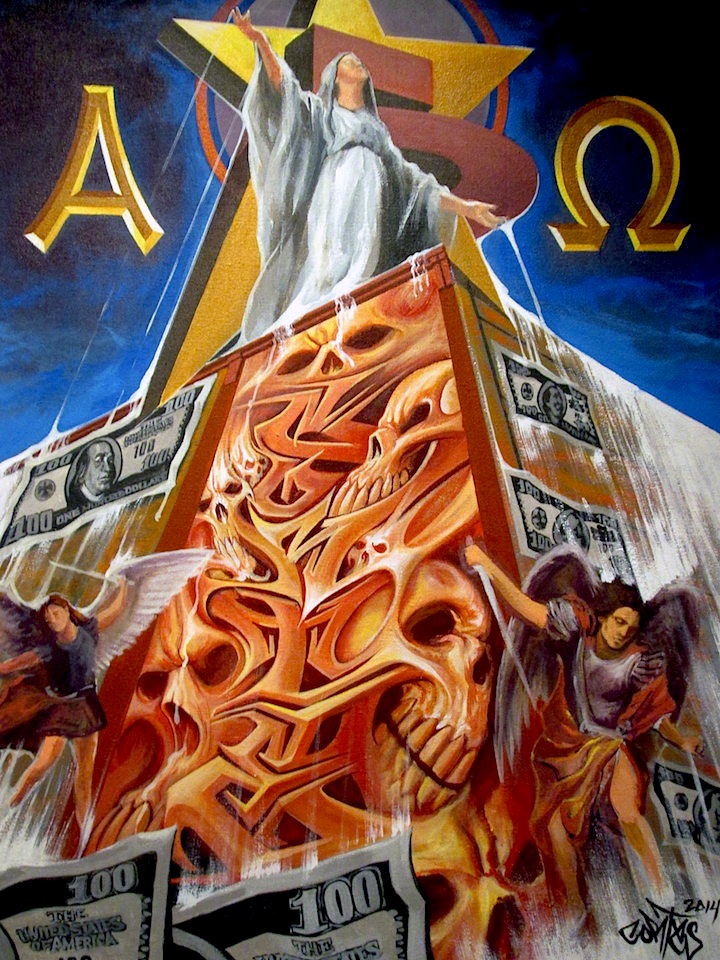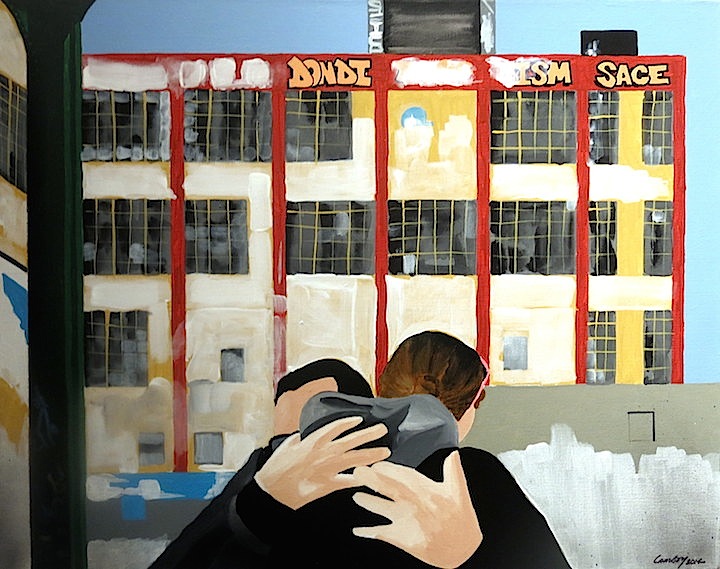 See TF, close-up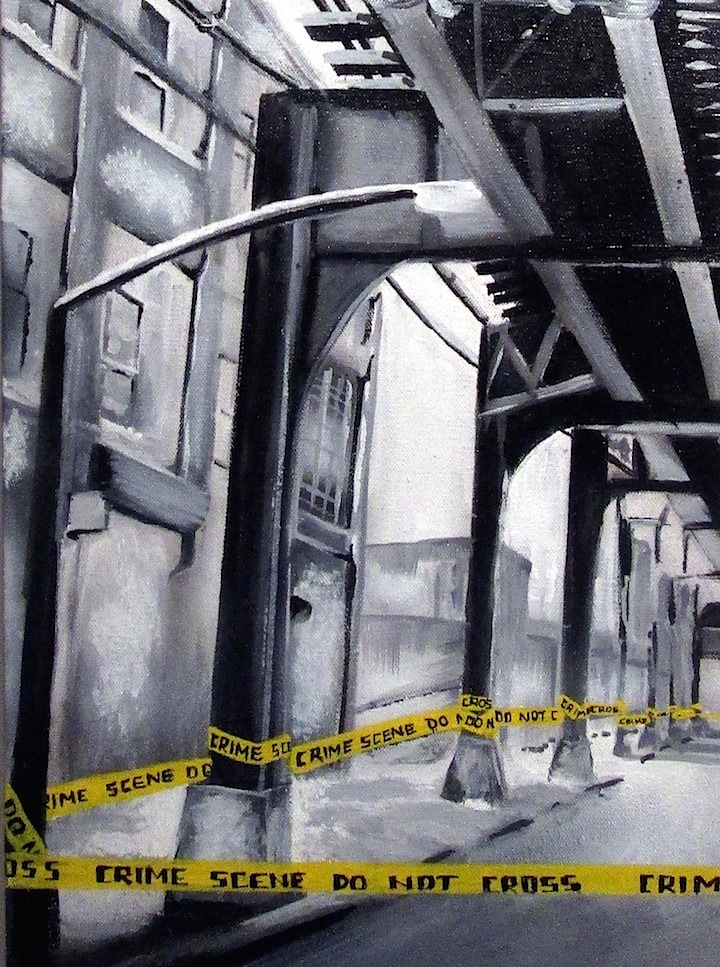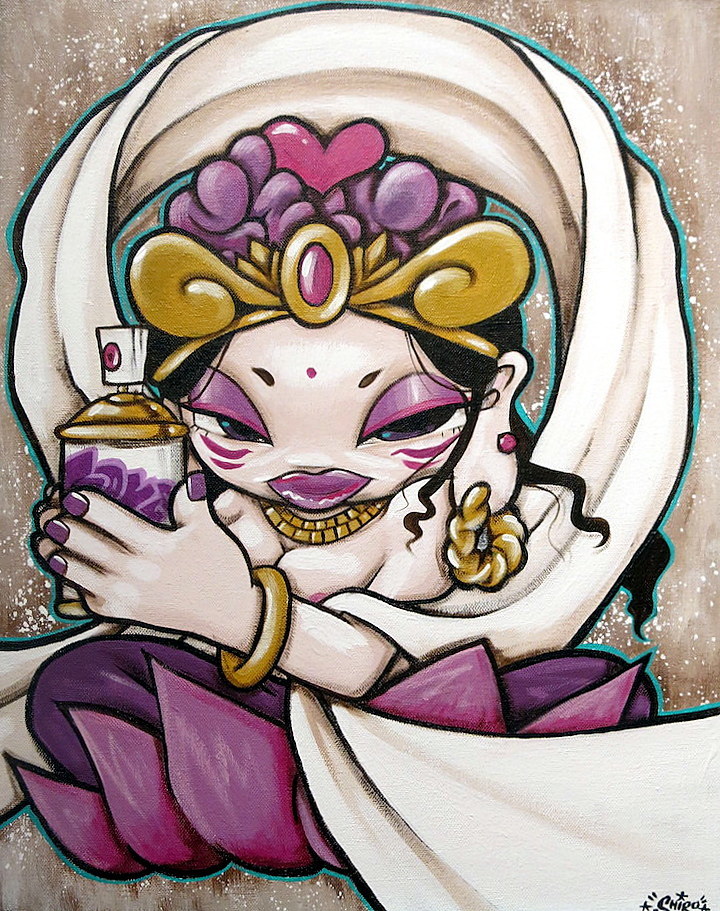 Also on exhibit in W H I T E W A S H are works by Auks, Hans Von Rittern, Jerms, Just One, Orestes Gonzalez, Poem and Topaz.   The exhibition continues through June 8 at the Jeffrey Leder Gallery. Located at 2137 45th Road in Long Island City, the gallery is open Friday – Sunday 12-6pm and by appointment, 917 767 1734.
Photos of artworks by Lois Stavsky and City-as-School intern, Dea Sumrall