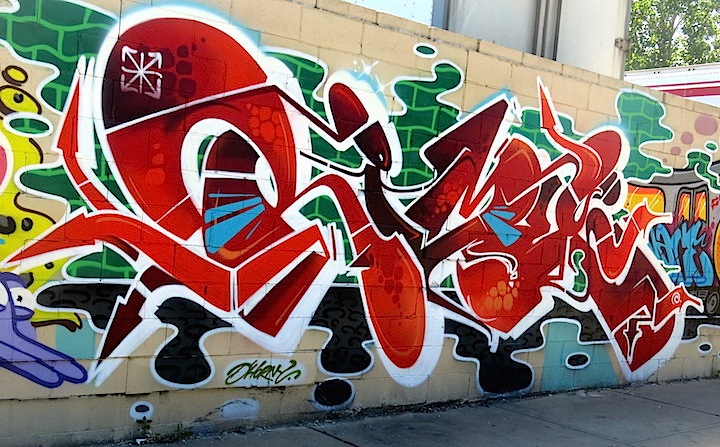 On my recent visit to Jersey City, Gregory D. Edgell aka the Green Villain gave me a tour of some of the city's first-rate graffiti murals, including a number of recent ones that he had facilitated. Upon further exploration, I came upon some amazing street art walls.  What follows are samples of both and a brief conversation with Greg:
What brought you to Jersey City? And when did you first come here?
I moved here in 2009. My best friend – at the time – had moved into a huge warehouse that seemed like the ideal venue for artistic expression. And that's what brought me here.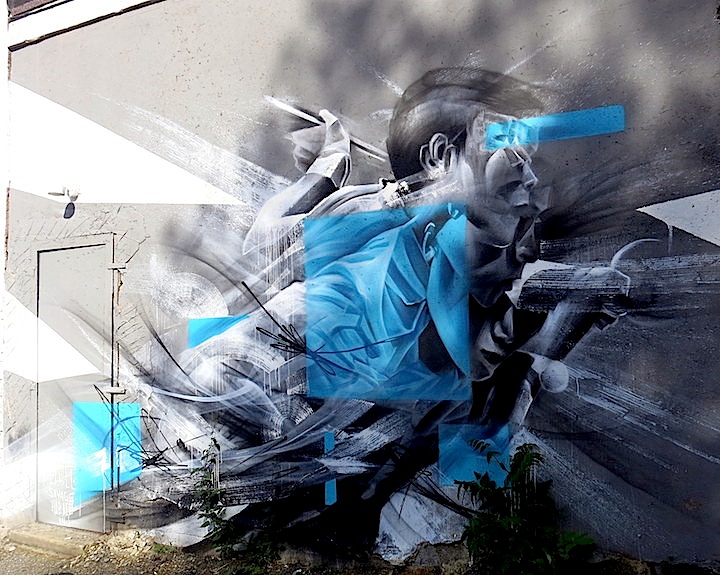 What changes have you observed since moving here?
Jersey City is increasingly attracting more artists and is slowly developing a street art culture, but there are still far too many blank walls.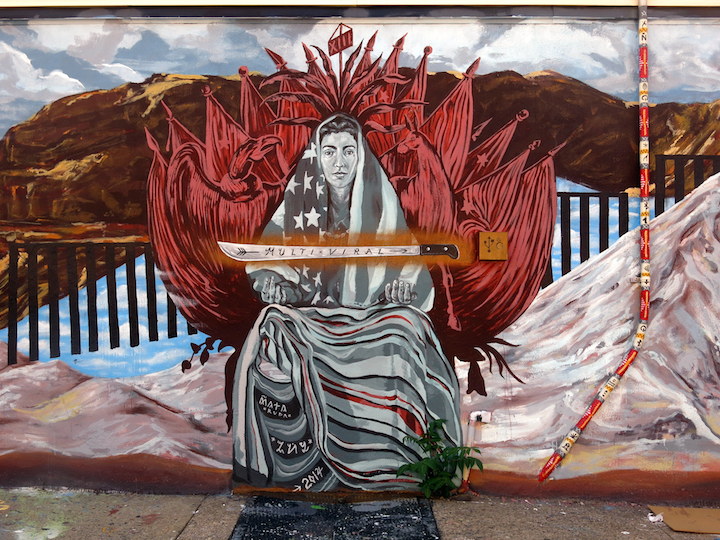 Where do you think it's all going? 
Jersey City has the potential to be just as creative as any neighborhood in NYC. It could even be more so, as it's not as expensive. Within the next five years, this will happen!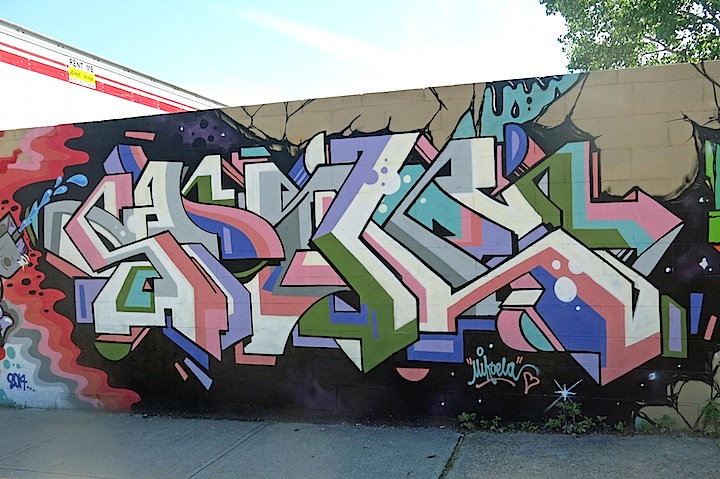 Mana Contemporary has certainly enhanced Jersey City with its studios, exhibition spaces and more. And soon it will be launching the Mana Museum of Urban Arts, the world's first permanent space dedicated to street art and graffiti. Any thoughts about that?
I think it's amazing and particularly wonderful for the global street art and graffiti community, as Mana Contemporary has the backing to create a first-rate educational platform for this art form.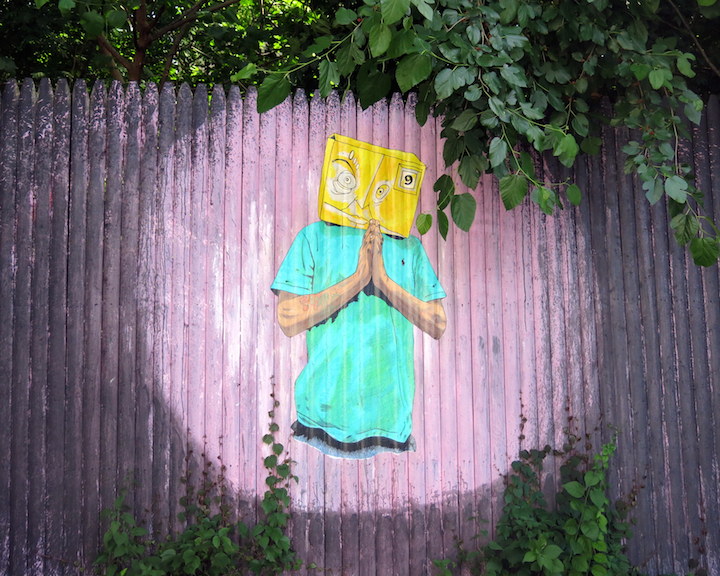 And what's ahead for you?
I am currently facilitating a series of murals by some first-rate artists. Among them are: Sheryo & the Yok, Rubin, Jerkface, Mr. Mustart and Distort & Then One.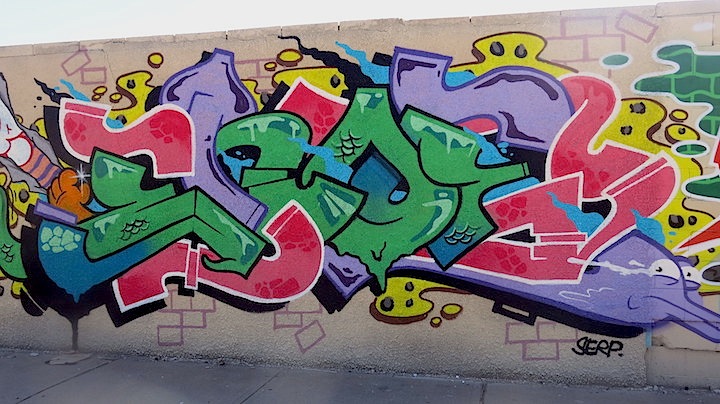 That sounds great! We're looking forward to seeing them — as Jersey City is just minutes away from Manhattan!
Interview and photos by Lois Stavsky
2. Post
3. Li Hill
5. Sean Lugo
6. SP.One
7. Enoe