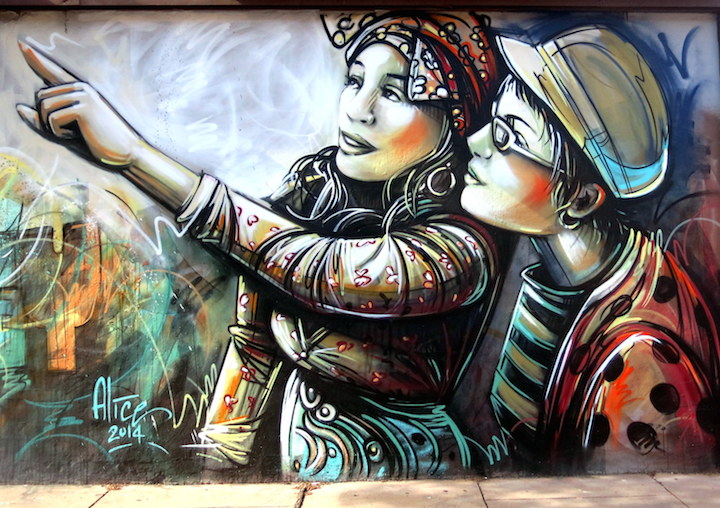 In my meanderings around Jersey City this past year, I came upon a number of first-rate murals by a wonderful array of artists signed Savage Habbit, along with the artists' signatures. Just who or what is Savage Habbit? I found out this weekend as Inez, its founder, gave me a tour of Savage Habbit's walls and answered some questions about its mission: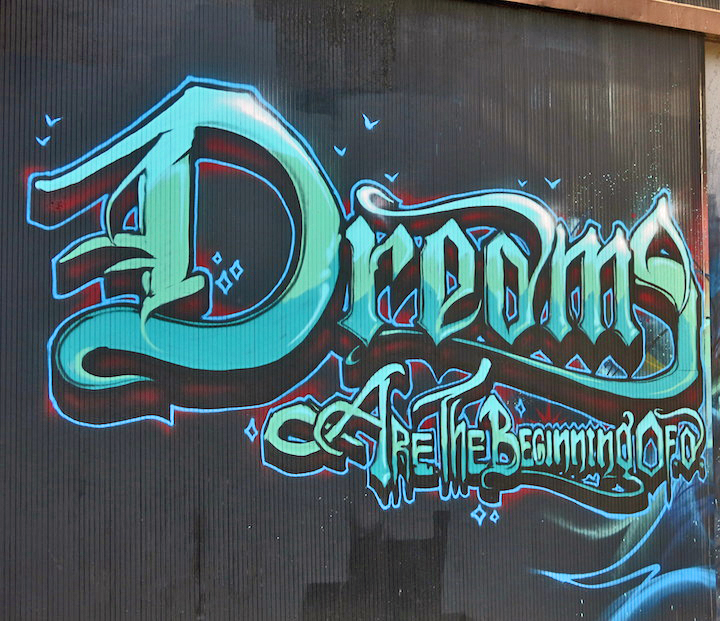 Just what is Savage Habbit?
It is foremost a blog that was founded in 2011.  It is dedicated to showcasing the best art that has made its way onto the streets across the globe.  Among Savage Habbit's missions today is to bring more street art to our local community.
What motivated you to launch Savage Habbit?

I wanted a blog that represented the art that I love, and the only way I could do that was to start my own.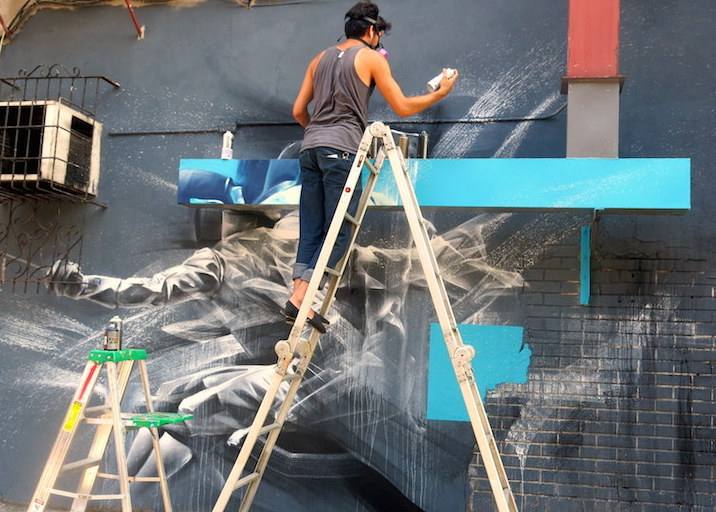 And what about the murals?
I'm a New Jersey girl. I was born and raised here. I wanted to walk around my neighborhood and see art in my community. And I wanted to give back to my state. These murals benefit everyone!
When did your first mural surface?
Last year — in 2013.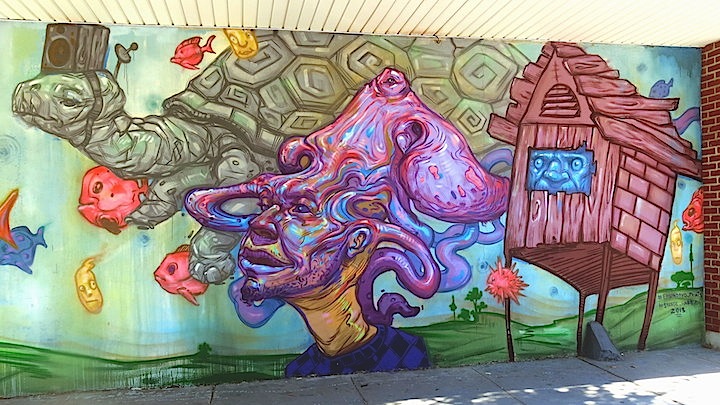 What has been your greatest challenge?
Finding walls.
You seem to have facilitated quite a few murals. How do you find the artists?
Some contact me, and others I contact when I see that they are in town.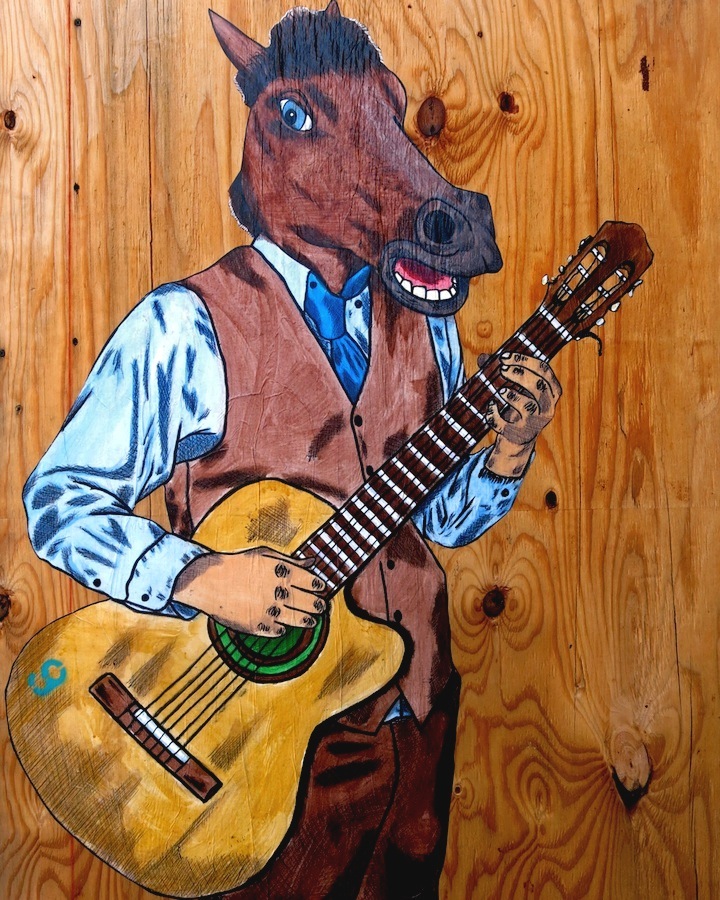 What's ahead?
There are five confirmed walls.  Savage Habbit's next wall will feature Nanook and Mata Ruda.
And what about the name "Savage Habbit?" What does it represent?
The name is derived from a Wu Tang quote:  Ricochet Rabbit had a habit, he was a savage. We are savagely passionate about our habit, art!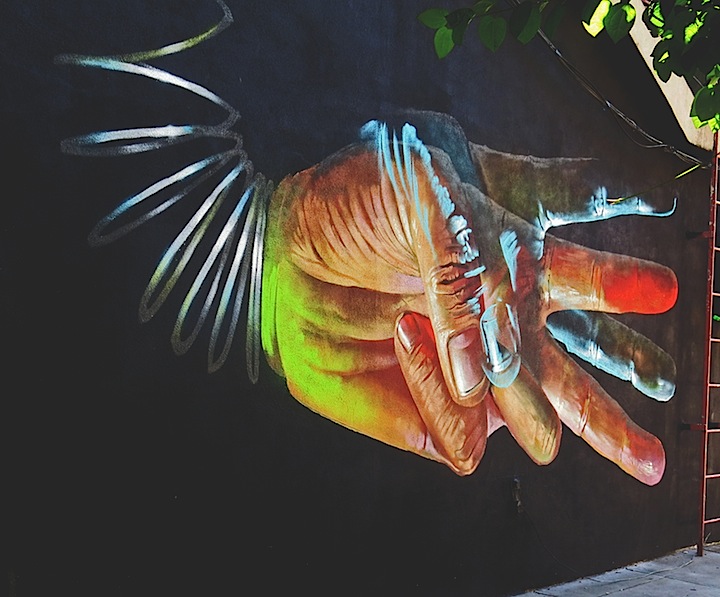 That sounds right!  We look forward to seeing more art on the streets of Jersey City.
Brief interview and photos by Lois Stavsky
1. Alice Pasquini, close-up
2. Mr. Mustart
3. Li-Hill at work yesterday
4. Ekundayo
5. Sean Lugo
6. Case, MA`CLAIM, close-up