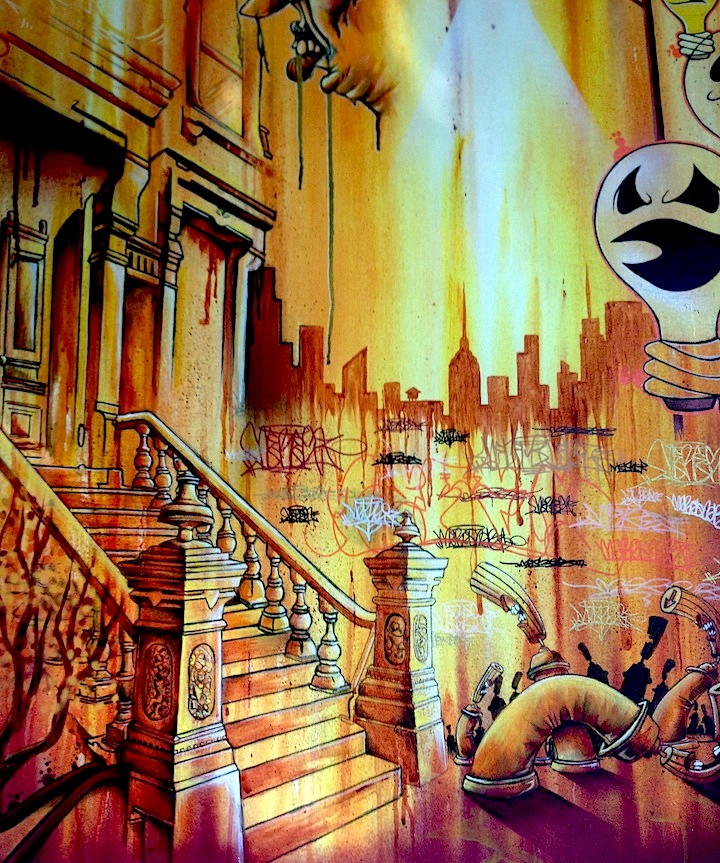 It's been almost a year now since we awoke to the horrific news that our beloved 5Pointz had been whitewashed overnight. What has life been like since for Meres, its founder and director, who had devoted just about every waking hour to this world-renowned aerosol art Mecca?  Yesterday, I had the opportunity to speak to Meres.
We miss 5Pointz so much. I'm eagerly awaiting its rebirth! Is that likely to happen?
Time will tell. It's an open option.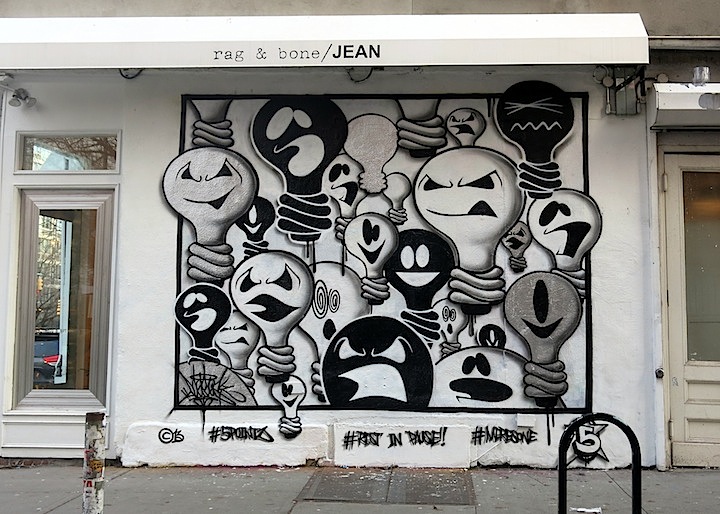 What do you miss most about it?
I loved having a space where I could bring all the elements of hip-hop together. And I loved having so many opportunities to educate others.
Were there to be a rebirth of 5Pointz, how would you approach it differently?
I would want to work with a landlord who embraces what 5Pointz represents and is committed to collaborating with me in assuring its long-term success and survival.  I would, also, want to establish enduring relationships with art-friendly politicians.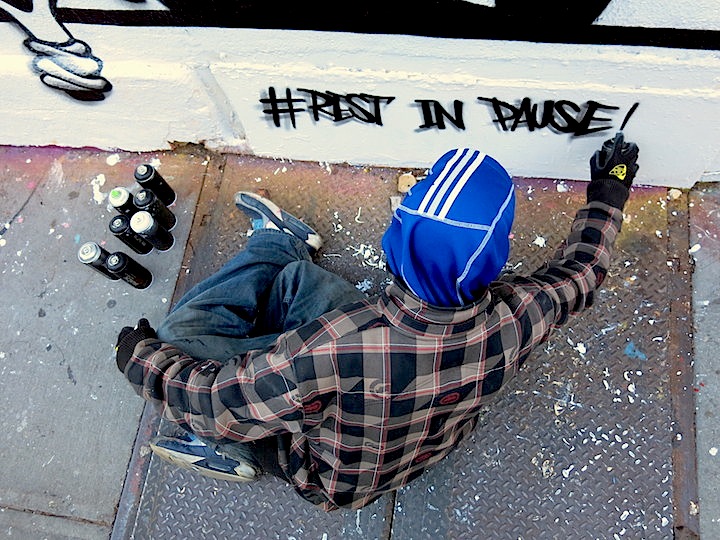 Is there any specific neighborhood or borough that you would prefer as a potential site for a new venture?
Some place that is accessible to folks from all boroughs. I'm open. Anywhere but Long Island City!
In what ways has your life been different since the demolition of 5Pointz?
I never used to have time for myself.  Lately I've had.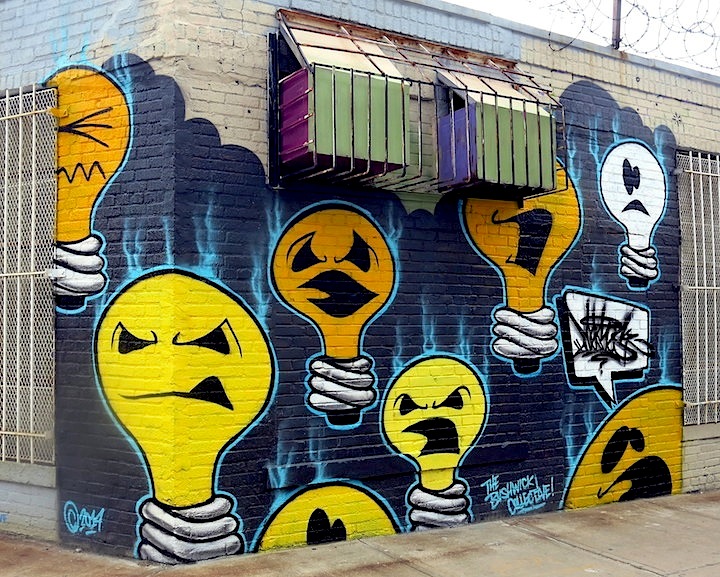 What's that like?
Very weird! At first I just felt very angry, and I was trying to come to terms with my anger. Now I'm looking forward to painting in my new Brooklyn studio in the months ahead.
Anything specific in mind in terms of your own work?
Yes, I'm interested in recreating the Old New York, the New York I once knew that has disappeared.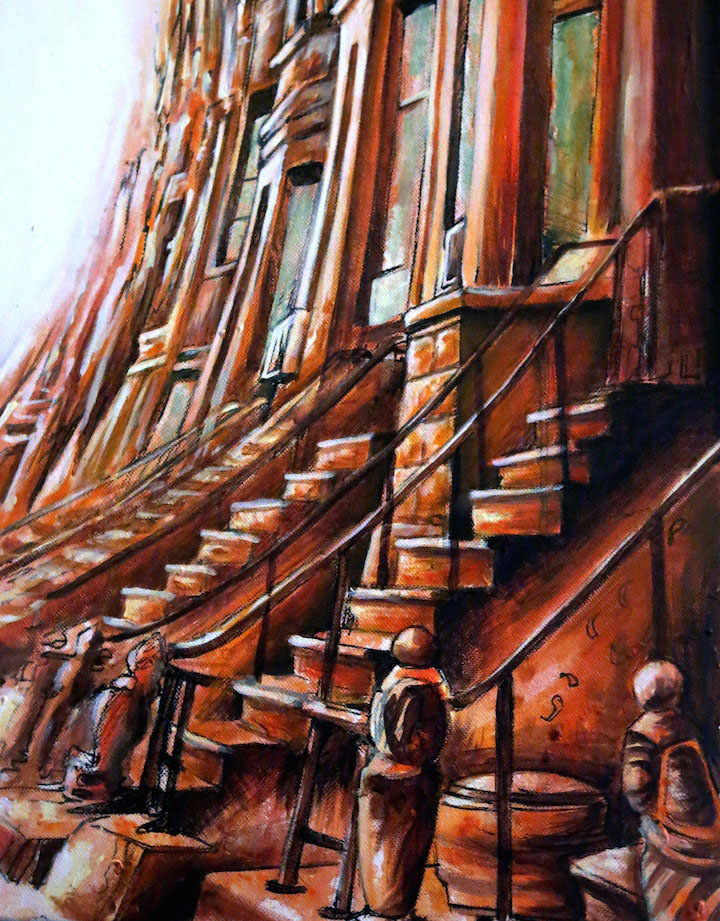 Although you may not feel all that busy, your last few months certainly seem to have been quite productive! We've seen your work both on the streets and in galleries. What have you been up to?
I participated in WALL WORKS: The Art of Graffiti at Great Neck's Gold Coast Arts Center and in W H I T E W A S H: A Requiem to 5Pointz , curated by Marie Cecile Flageul, at the Jeffrey Leder Gallery and several other exhibits both here and abroad. At the Galerie Rue de l'art in Lyon, France, I exhibited — along with Shiro, Auks, Poem, See TF,  Cortes and Just One — in NYC Subway Map – 5Pointz, I've also painted in several festivals and events including: Living Walls in Atlanta, Georgia; the Jersey Fresh Jam in Trenton, NJ and this past weekend at the Allentown ArtsFest. I've had numerous commissions, including a gym in Long Island  and a new restaurant opening in Brooklyn.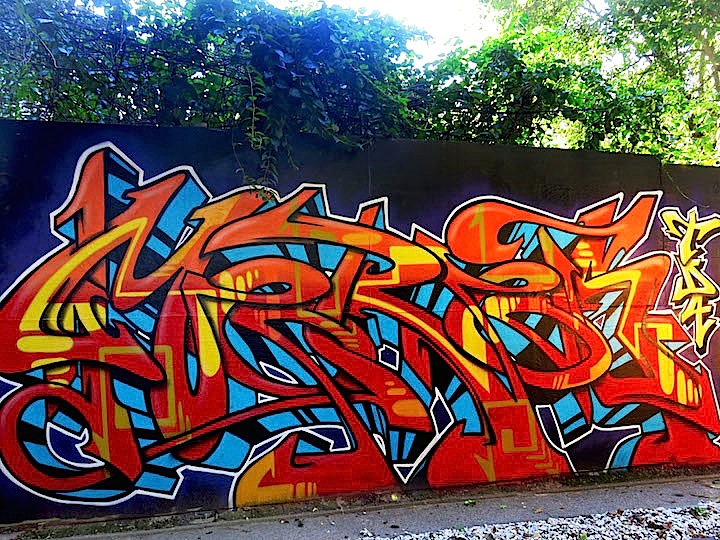 It sounds like you've been quite busy! What's ahead?
In addition to preparing work for an upcoming solo show focusing on the NYC in which I grew up, I'm working on involving 5Pointz artists in a number of events — including a festival in West Africa.  On November 3, Marie and I will be the recipients of the Arts & Activism Award at the Gold Coast Arts Center Gala 2014. And one of my artworks is featured in STRADA VELOCE, an exhibit featuring Italian automotive-inspired art and furniture, opening tonight at the Dorian Grey Gallery in the East Village.
Wow! Good luck with this all!
Interview conducted and edited by Lois Stavsky; photos 1, 5 and 6 by Lois Stavsky; 2, 3, and 4 by Dani Reyes Mozeson