In this third in our series of interviews with artists born abroad who have made NYC home, we feature Pesu. Inspired by hip-hop, Pesu began his art career back in Japan in 1996 as a graffiti writer. Here in NYC he is best-known for his live painting in various venues and the many Art Battle competitions he has won. His works on canvas in a multiplicity of styles — from stencil art to abstract art — increasingly attract collectors, as well.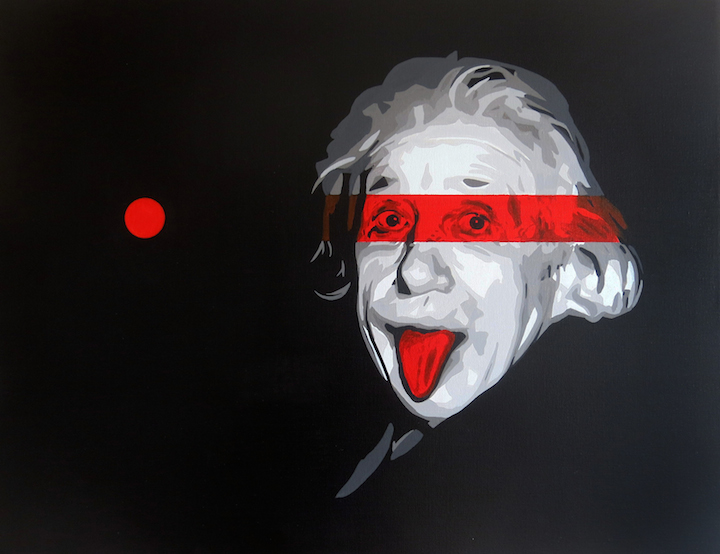 When did you first visit NY? And what brought you here?
In 2001 I left Japan for Sacramento, California on a student visa. But life there was too slow for me. So in 2004, I decided to check out New York City.
What was your impression of it at the time?
I was thoroughly overwhelmed. I remember walking on 5th Avenue and crying – tears of joy! This city has everything: so much energy, art, graffiti, mix of people and amazing architecture. And there is always something happening here.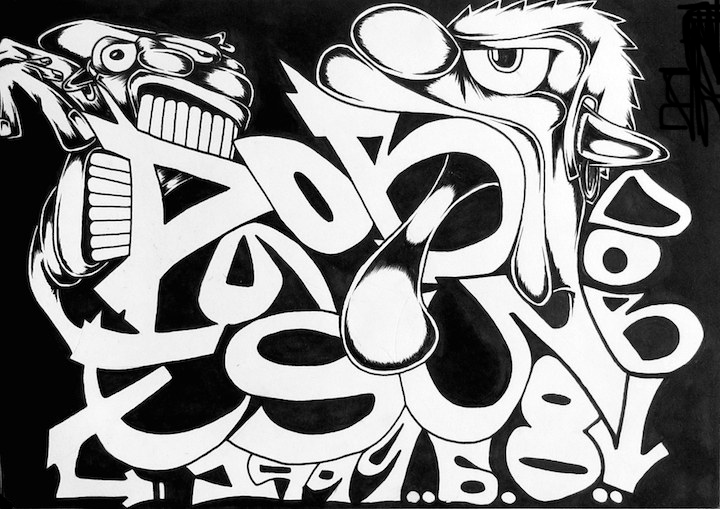 What is the image of NYC in your native country?
Back in Japan we think of NYC as the number one city in the world. It is the place of opportunity.
Do you think this is accurate? Why or why not?
Yes! I agree! Everything is possible here in NYC.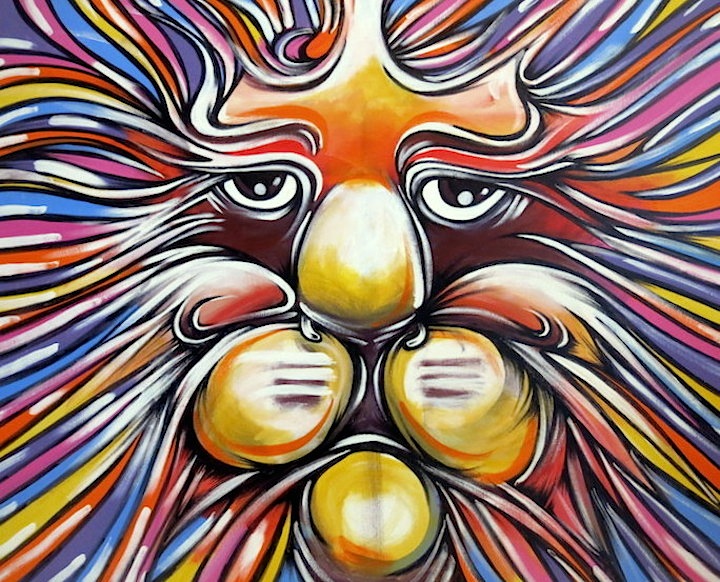 When did you decide to move here? And why?
I decided to move here the following year – in 2005. Why? Because I loved it!
How did your family feel about your move?
They were great. Everyone was very supportive. And they were always worried about me when I was doing graffiti back in Japan.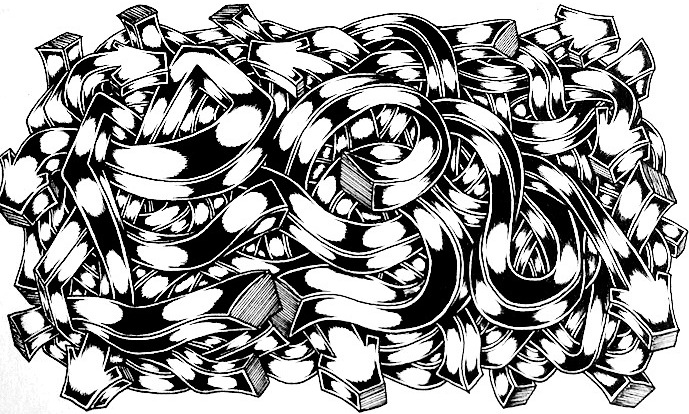 What were some of the challenges you faced when you first moved here?
I had to find a way to earn money. And I had to worry about having a visa. I also wasn't used to living in such a competitive city.
You now have a great space in the East Village. Where did you live when you first moved here? And why did you choose that particular neighborhood?
When I first moved here, I lived in Bed-Stuy.  I found the apartment through a broker. I chose Bed-Stuy because I love Biggie so much.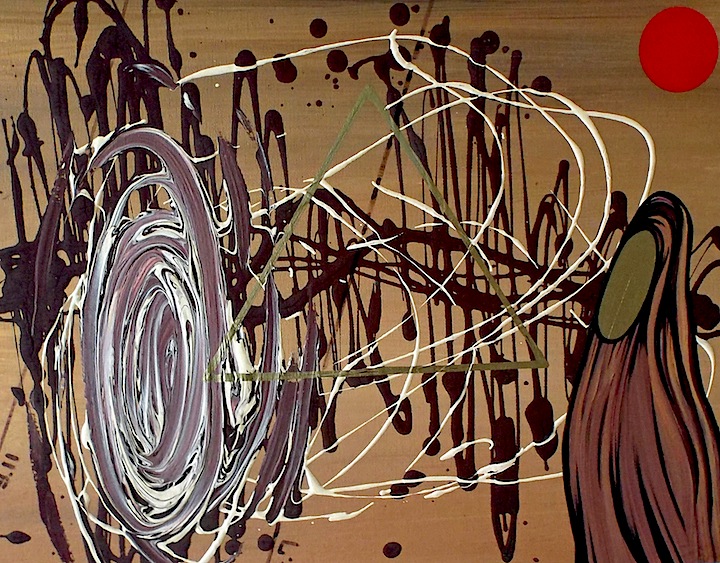 Have you encountered any prejudice here?
Yes. I've encountered some. Folks here are not all that accustomed to seeing Asians in the hip-hop scene.
How has your artwork evolved or changed since you came here?
I tend to use brighter, more vivid colors. My art is more alive here in NYC! And it's become more professional.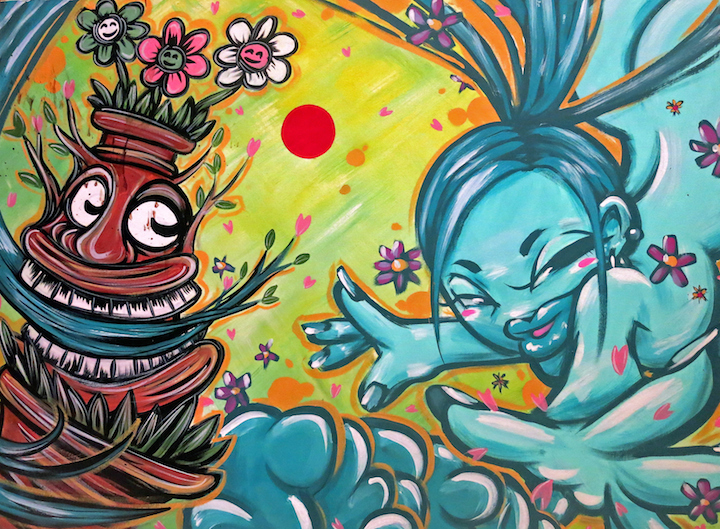 How receptive have New Yorkers been to your artwork? To you?
They seem somewhat surprised by what I do, as they are not used to seeing Asians in this scene!
What would you like to accomplish here?
As an artist, I want to make people happy. And on a more personal level, I would like to bring my parents to America.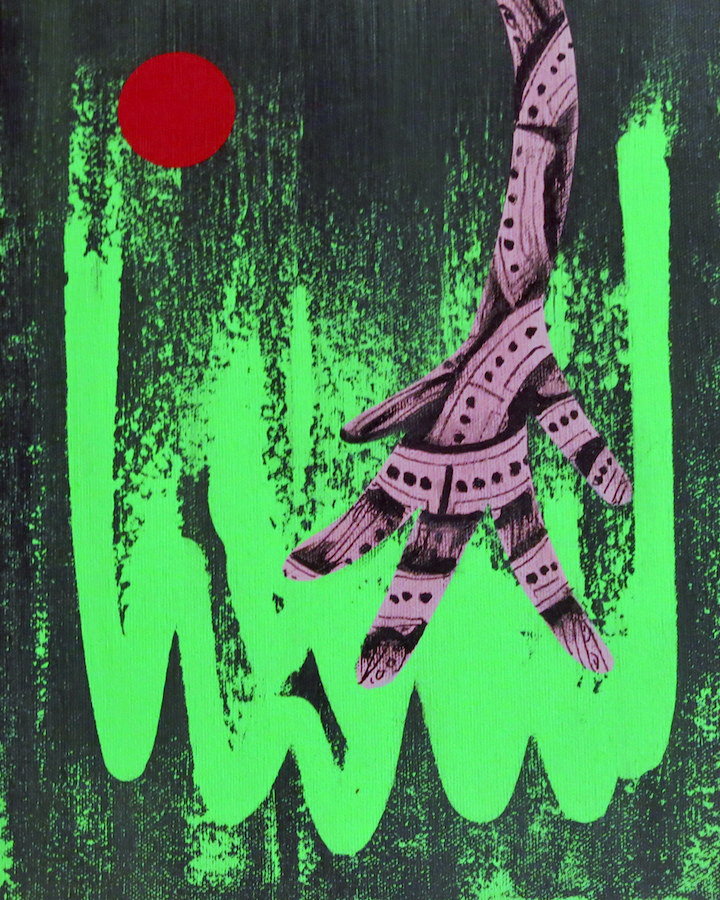 What do you miss most about your native country?
My parents and the food I ate back in Japan.
Interview by Lois Stavsky with City-as-School intern Zachariah Messaoud; photos 1-4, 6 (collab with Shiro) & 7 by Lois Stavsky; 5 by Zachariah Messaoud; images  2 & 4 are from Pesu's blackbooks from the late 90's.
Note: Several of Pesu's works will be on exhibit in Brooklyn is the Future opening Friday at the Vazquez at 93 Forrest Street in Bushwick.