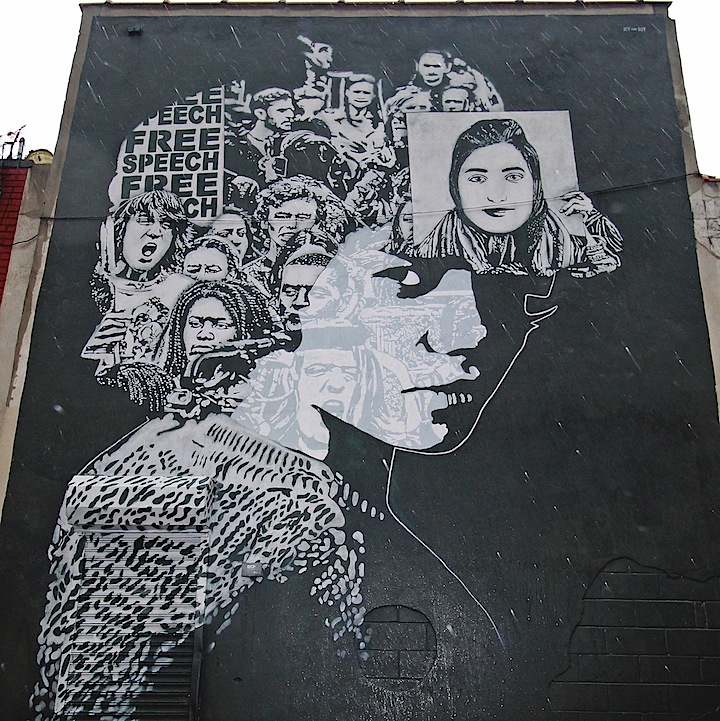 Led by Maziar Bahari — a former Newsweek journalist who was imprisoned in Iran for 118 days and became the subject of Jon Stewart's film Rosewater — the #NotACrime campaign focuses on human rights abuses in Iran.  Members of the Baha'is, Iran's largest religious minority, have been jailed solely for teaching and studying, as have journalists who expose the Iranian government's policies. #NotACrime's current street art campaign, curated by Street Art Anarchy, has brought a series of new politically-engaged murals to New York and New Jersey. I recently had the opportunity to speak to the noted Brooklyn-based Iranian-American artist Nicky Nodjoumi, one of the campaign's participants, who had been exiled from Iran in the aftermath of the Islamic revolution.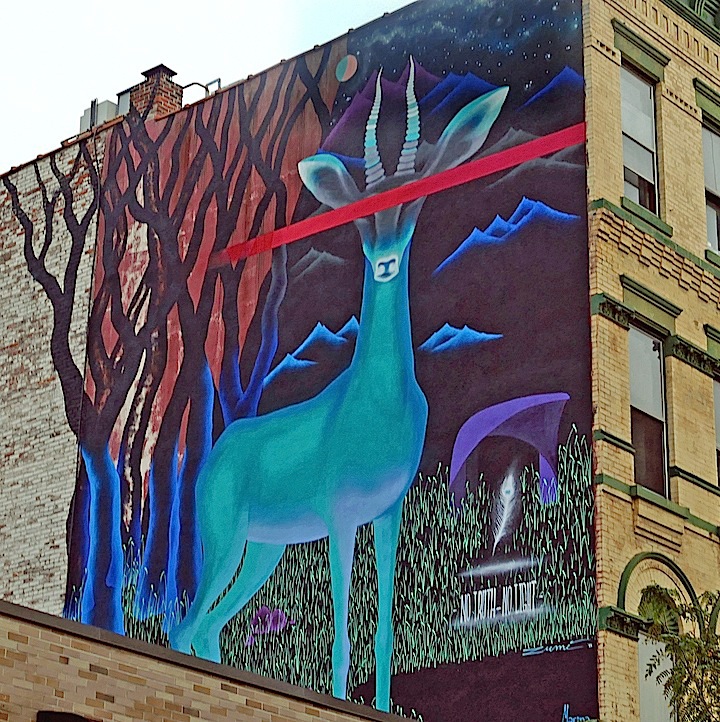 What moved you to participate in the #NotACrime Street Art Campaign?
I have been using art as a means to expose political crimes for a long time. It is part of my overall activities as an artist.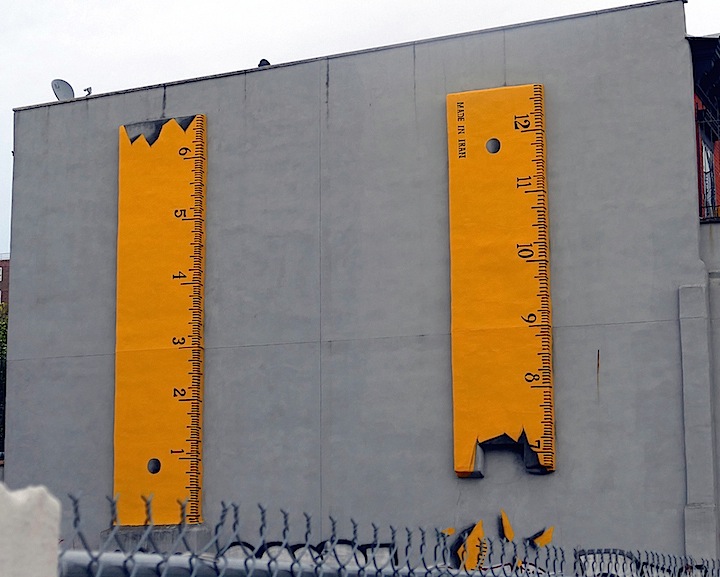 You are principally known for your exquisite politically-infused figurative paintings, but you also designed posters against the Shah back in the late 70's.
Yes, while teaching at the Tehran University of Fine Arts, I became involved in the movement to oust the Shah. We never could have imagined that what would follow would be even worse than the Shah's regime.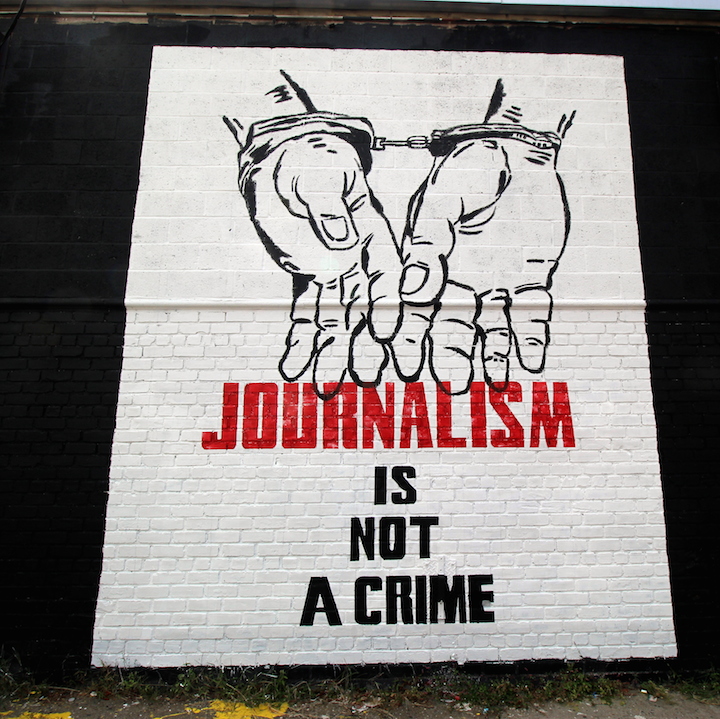 For the #NotACrime street art Campaign, you painted a pair of shackled hands. That image has also been surfacing on posters Downtown. Why that image?
It is a symbolic gesture in support of journalists in Iran. It is a general representation of the suppression of free expression.
.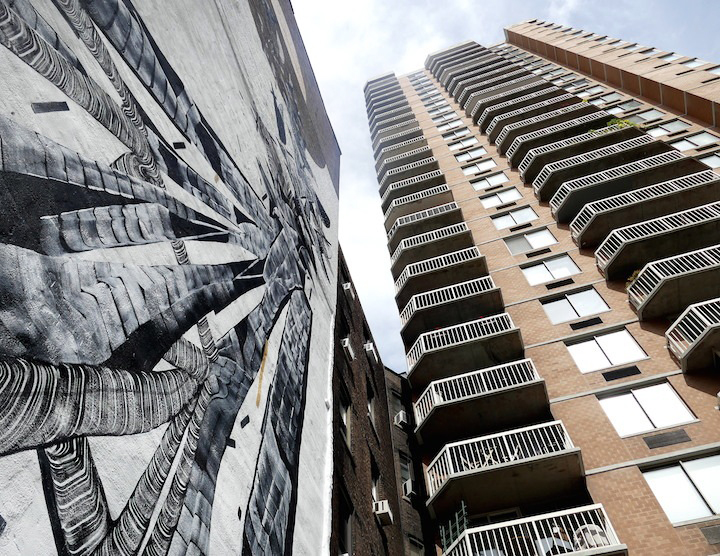 Do you feel that all artists have a responsibility to raise issues that will facilitate change?
An artist who lives in the Middle East does. There one has to have a position and take a stand.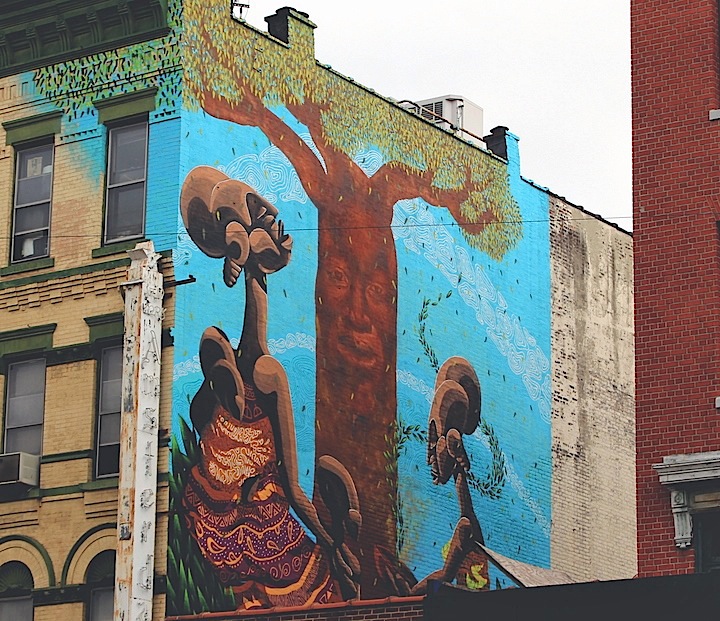 What is the foremost challenge facing artists and journalists in Iran today?
There is no freedom of expression. Human rights are abused. Everything must be done clandestinely. One faces the risks of imprisonment, torture and worse for any expression that challenges the government.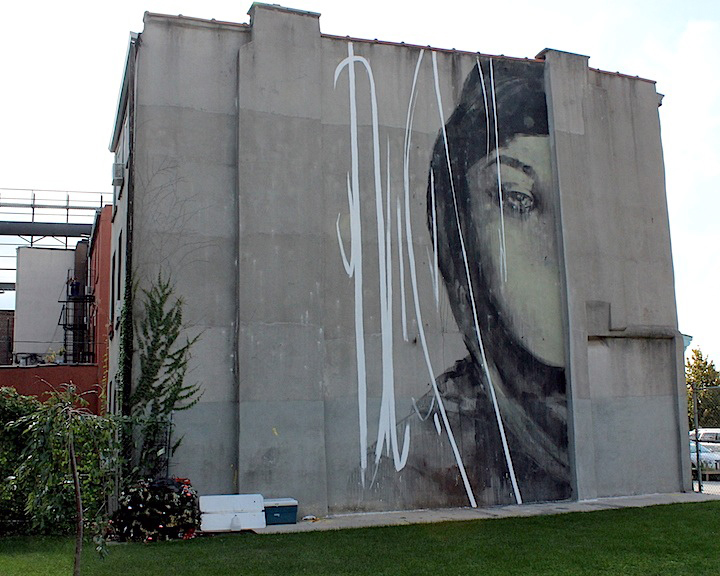 What do you see for the future? Are you at all optimistic? Will things get better in your native country?
Unfortunately, I don't have any hope for the immediate future. Despite the election of a more moderate President, dissent is not tolerated, as the hardliners are the ones who are setting the present policies.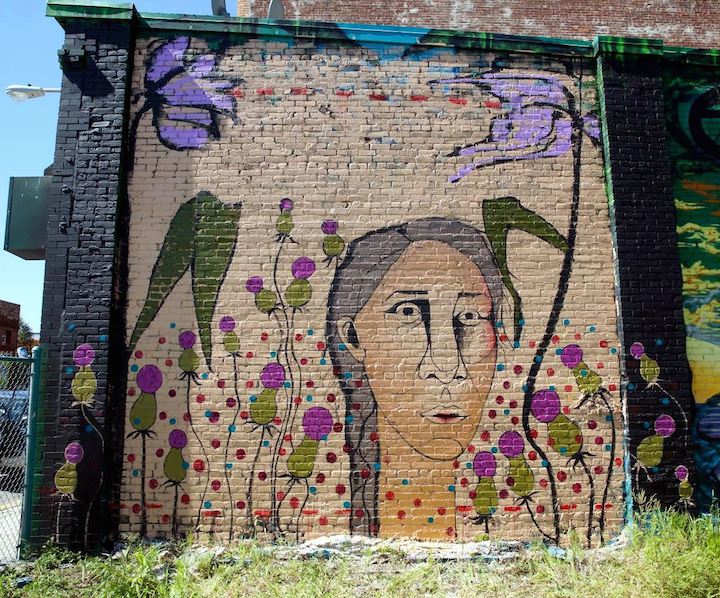 I suppose we all need to work together to create awareness.
Note: All murals in the #NotACrime street art campaign were curated by Street Art Anarchy. What follows are the ones featured above:
1. New York-based Iranian artists Icy and Sot, 819 Broadway and Ellery St in Bushwick
2. Argentinian artist Marina Zumi, Frederick Douglass Blvd and 126th St in Harlem
3. American artist David Torres aka Rabi, part of the art duo Cyrcle, 126th St in Harlem's Nelson Mandela Memorial Garden 
4. New York-based Iranian artist Nicky Nodjoumi, 11-22 Welling Court in Astoria
5. Italian artist Jacopo Ceccarelli aka 2501, 24th St and Lex Avenue in Manhattan
6. Brazilian artist Alexandre Keto, Frederick Douglass Blvd and 126th St in Harlem
7. South African artist Faith47, Colombia and Woodhull Streets in Red Hook
8. New York-based Jennifer Caviola aka Cake, 612 Communipaw, Jersey City


Interview with Nicky Nodjoumi by Lois Stavsky
Photo credits: 1, 4, 6 & 7 Tara Murray; 2, 3 & 5 Dani Reyes Mozeson and 8 courtesy of #NotACrime
Check here to find out how you can participate in the campaign.