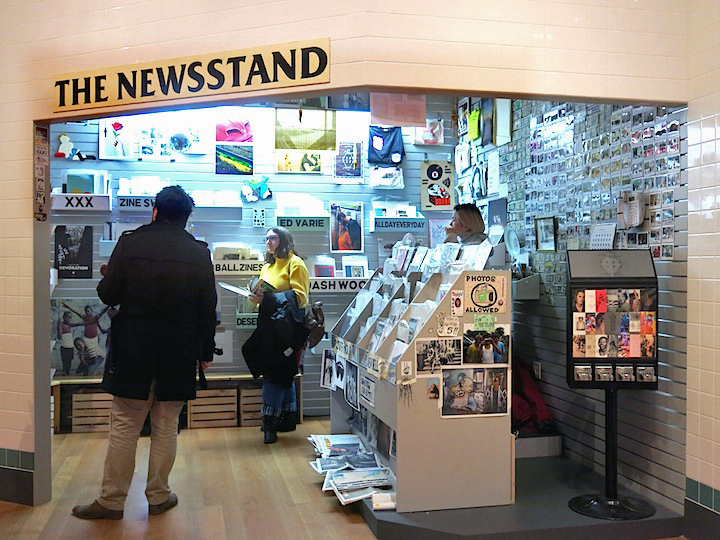 The Newsstand, the underground zine and visual art space that ran inside the Lorimer L/G subway station from 2013 to 2014, has been recreated for MoMA's exhibit, Ocean of Images: New Photography 2015,  And it is certain to delight not only fans of photography and zines, but graffiti and street art aficionados, as well! Here are a few images we captured on our visit:
Back in the day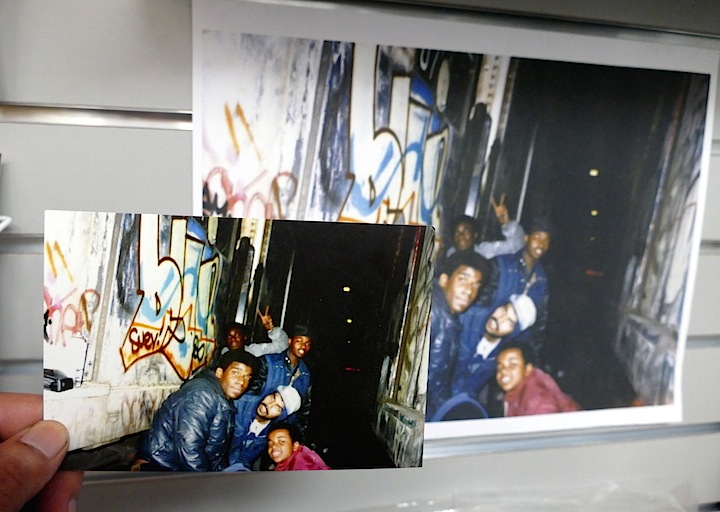 With fire extinguisher in hand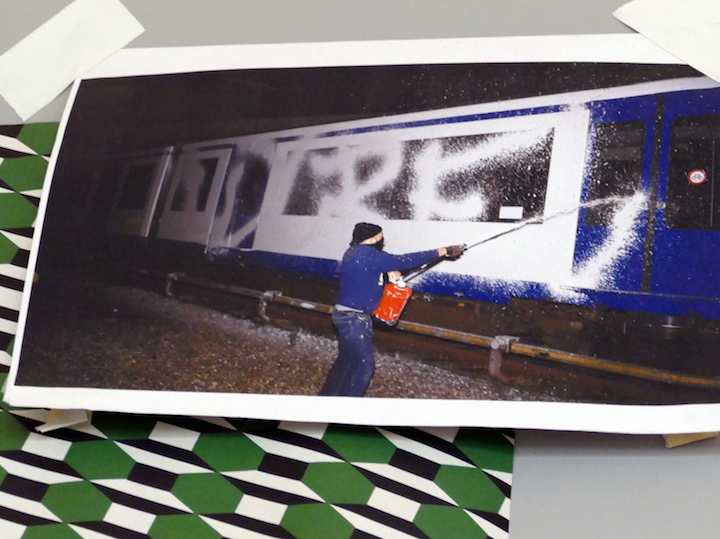 Along the tracks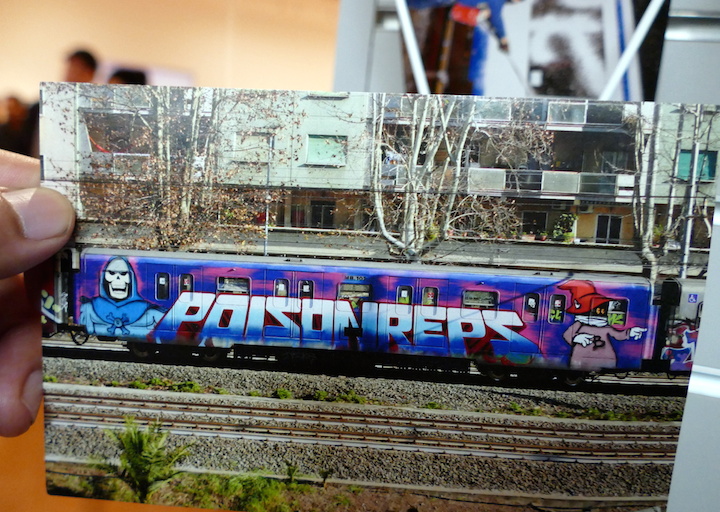 The Domino Sugar Factory and more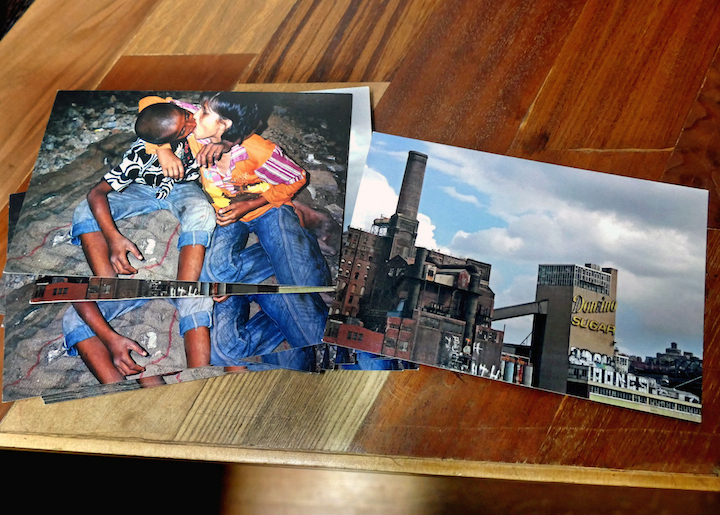 Lele Saveri's photos of commuters, tags on bills and more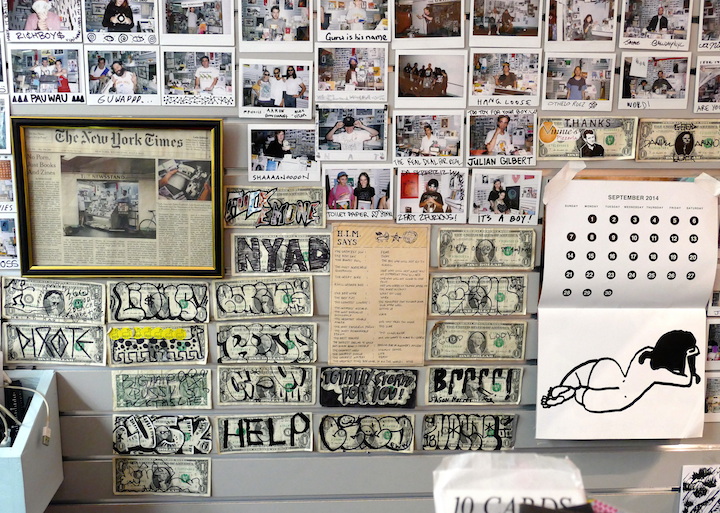 Close-up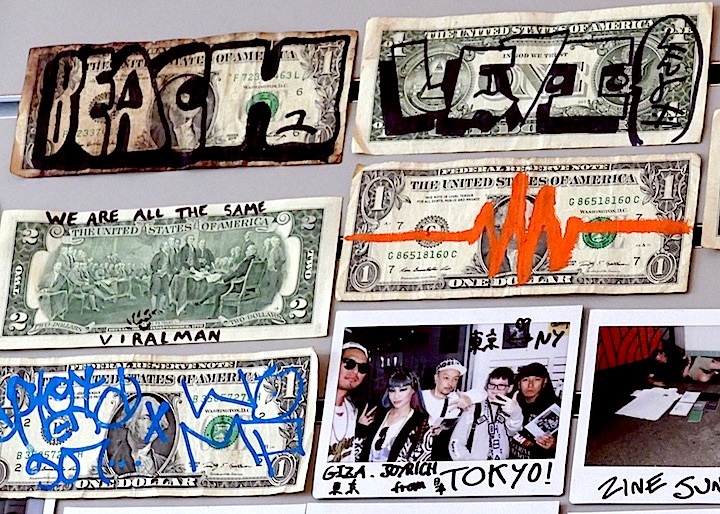 Produced in collaboration with Alldayeveryday, the installation remains on view through March 20th. Lele Saveri and other artists from The Newsstand and 8-Ball communities will present two free zine workshops for NYC high school students next month. You can check out the details here.
Photo credits: 1 Lois Stavsky; 2 – 7 Dani Reyes Mozeson
Note: Our highly acclaimed Street Art NYC App is now available for Android devices here.