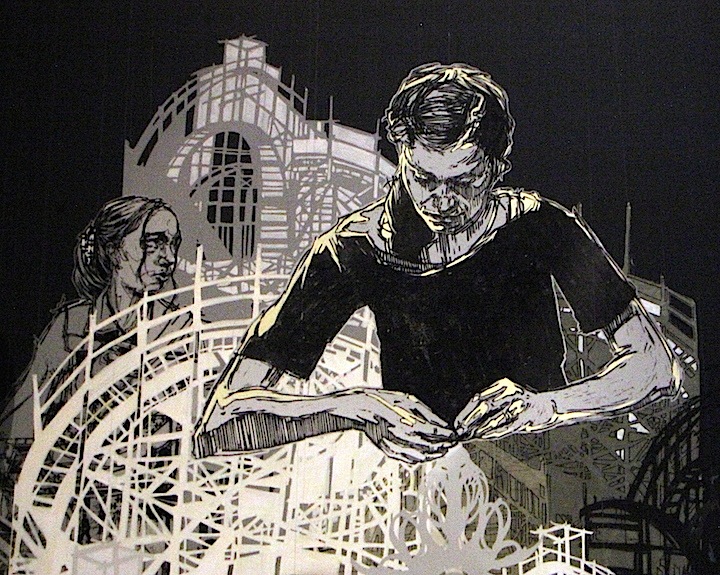 Featuring a wondrous range of approximately 140 artworks in various media referencing the iconic Brooklyn site, Coney Island: Visions of an American Dreamland, 1861–2008 continues through March 13 at the Brooklyn Museum. Here are a few more images of works in the exhibit of special appeal to us street art aficionados:
Swoon, another close-up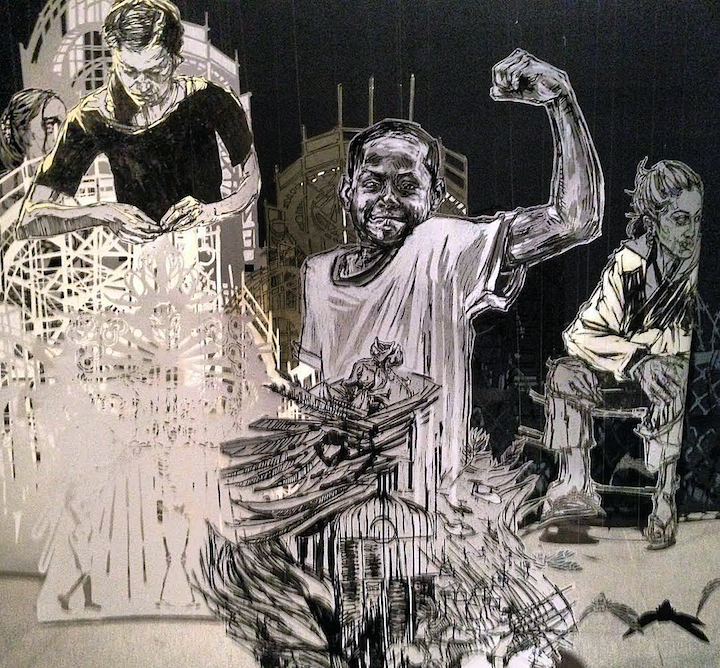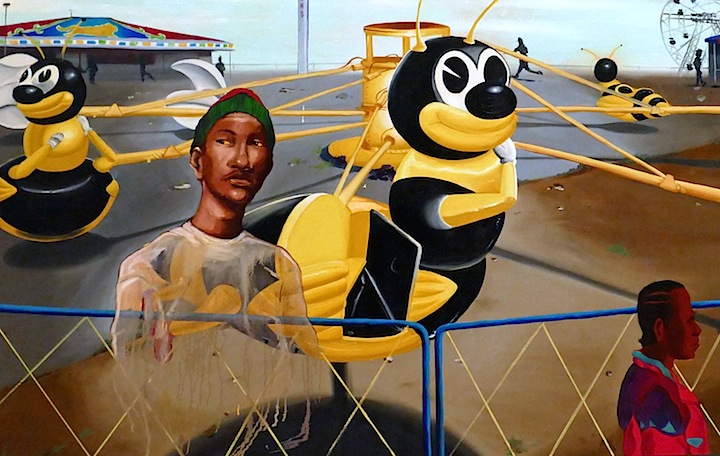 Unknown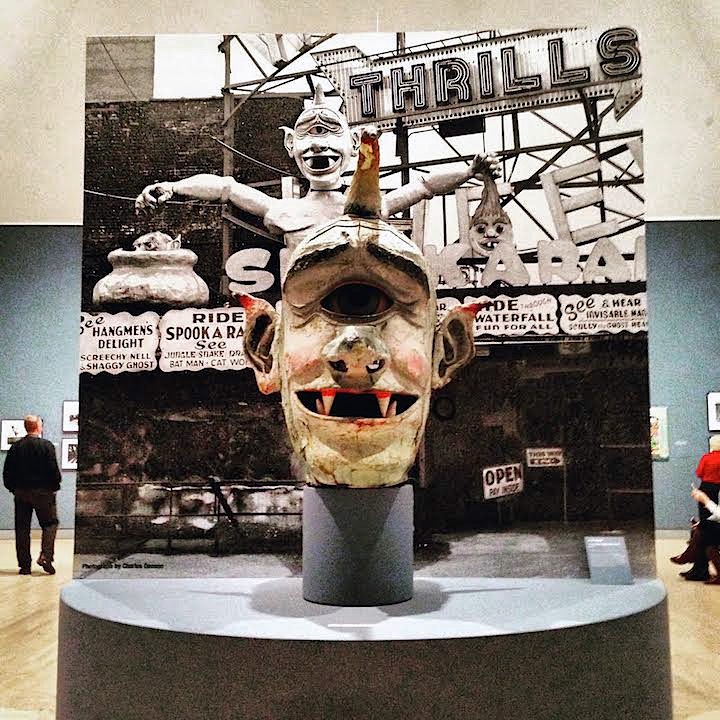 Located at 200 Eastern Parkway, the Brooklyn Museum is open Wednesday through Sunday. Check here for hours.
Photo credits: 1 Tara Murray; 2 & 4 Lois Stavsky and 3 Dani Reyes Mozeson
Note: Hailed in a range of media from the Huffington Post to the New York Times, our Street Art NYC App is now available here for Android devices.