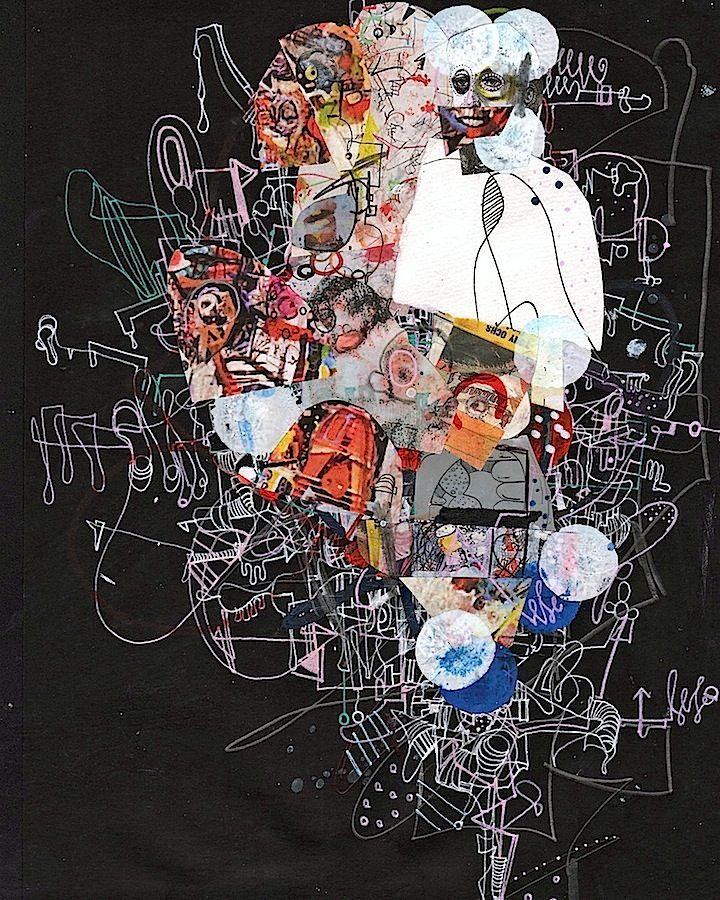 Michael Alan's wonderfully inventive new works remain on view through Saturday at Chelsea's Tanja Grunert Gallery, 524 W 19th Street. After visiting his riveting exhibit, Nine Lives, we posed a few questions to the prolific artist.
Can you tell us something about the title of your current exhibit? What is the significance of Nine Lives to you?
The title, Nine Lives, is a play on my health issues and my determination to not focus on them, but to take what I've I learned and help others through my art. The works in this exhibit expand beyond my human life.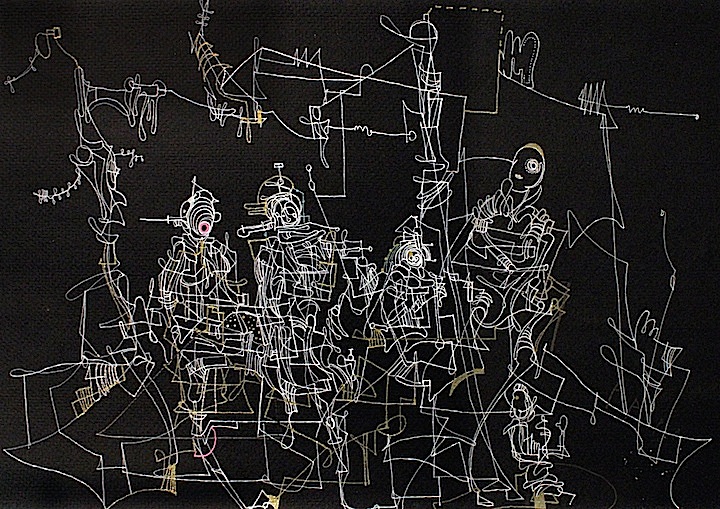 How have recent life events impacted this body of work? 
Everything that happens to me impacts my work. I represent the tradition of creating work based on my life. My work is my life's visual journal.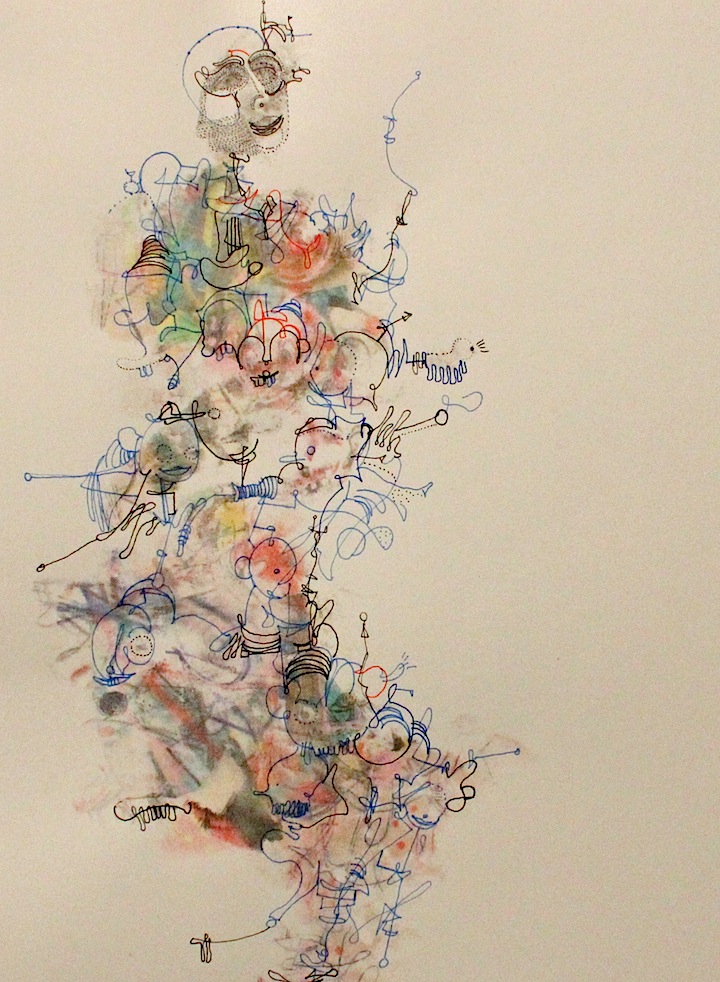 We love your characters. Who or what inspired them? Are they based on people you know? Or are they simply figments of your imagination?
I see them as part of my visual language — from ghosts of my past to art history references, to my friends and my models and now everyone! Draw the world, and do everything you can do! Life is short. Don't stay limited or become a brand.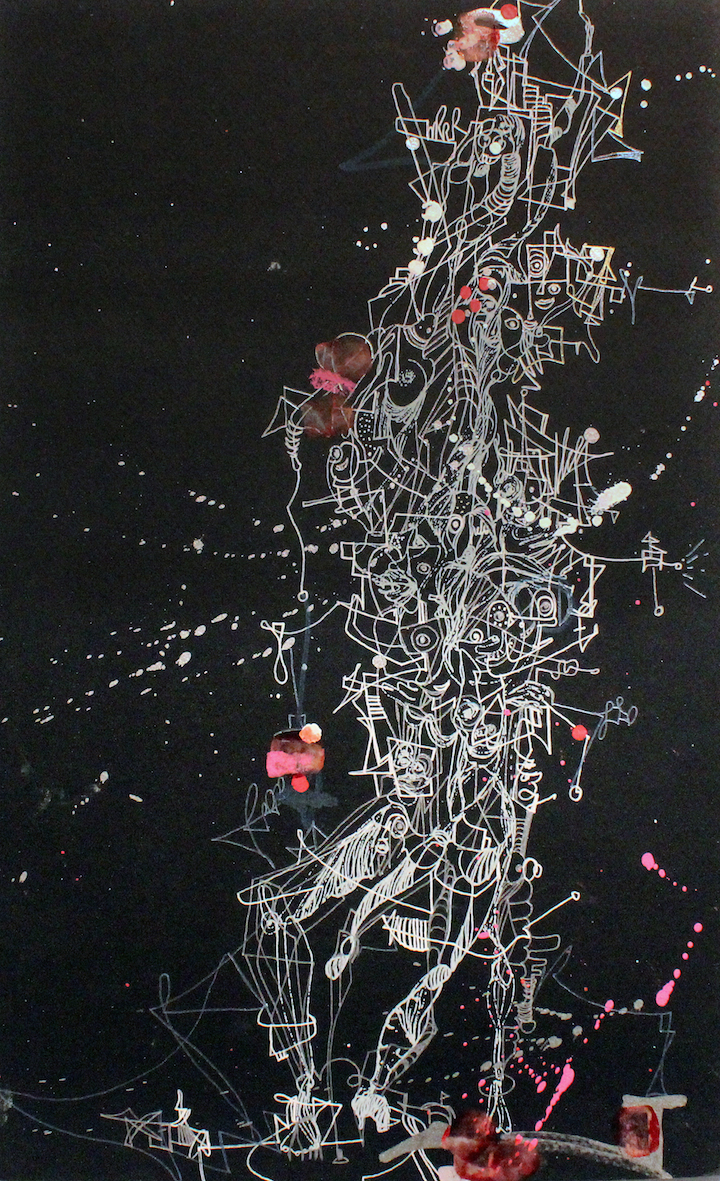 There's quite a mix of styles and media on exhibit in Nine Lives. Have you any favorite piece or pieces? Any favorite medium?
I wish I could choose a favorite. My mind would be more simple — in a sense — if I could. But I'm a complex multitasker, and I love all things equally! I try as hard as I can to edit and make each work better or at least equal to the last. I think every piece should all hold up on its own.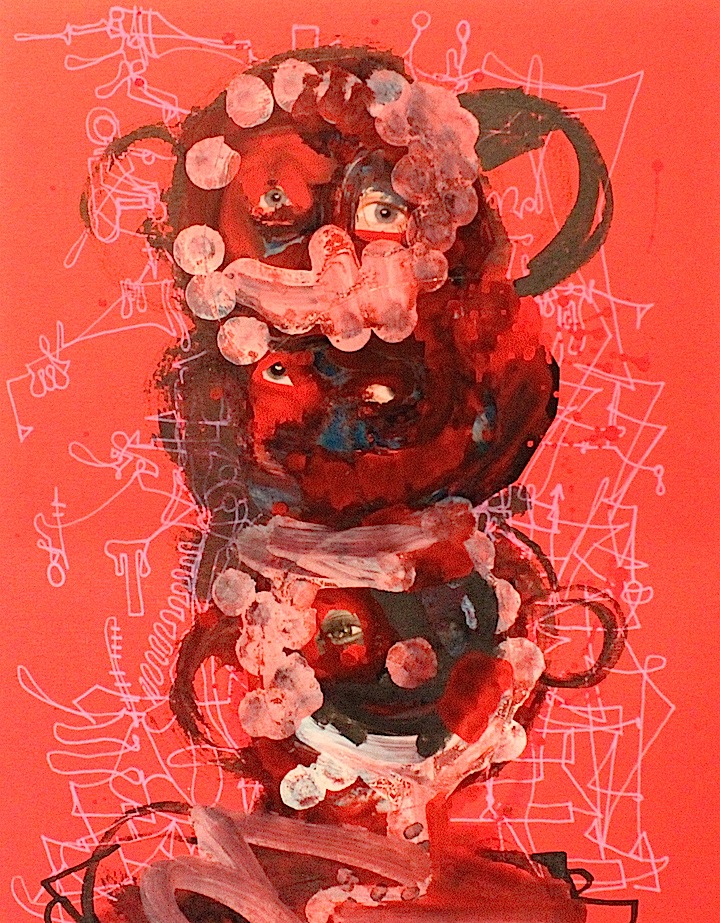 How did the opening at Tanja Grunert Gallery go? It is such a lovely space.
The opening attracted over 500 people. Paul Jacobson had a solo show in the bottom-level gallery, and I loved showing with him. We didn't have much time to promote our exhibits, but so many people came! Thanks to all! Thank you!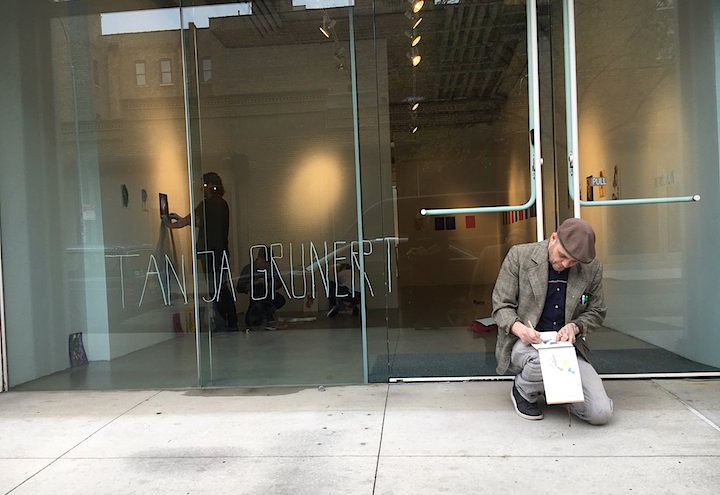 What's next?
I couldn't say what's to come, because if I did, I wouldn't have to do it. It would be done! Every day is a gift, even a bad day! So I just count everything as a blessing…even if it's a negative.
Photo credits: 1 courtesy Michael Alan; 2-5 Tara Murray and 6 Jennifer Lopez, courtesy Michael Alan