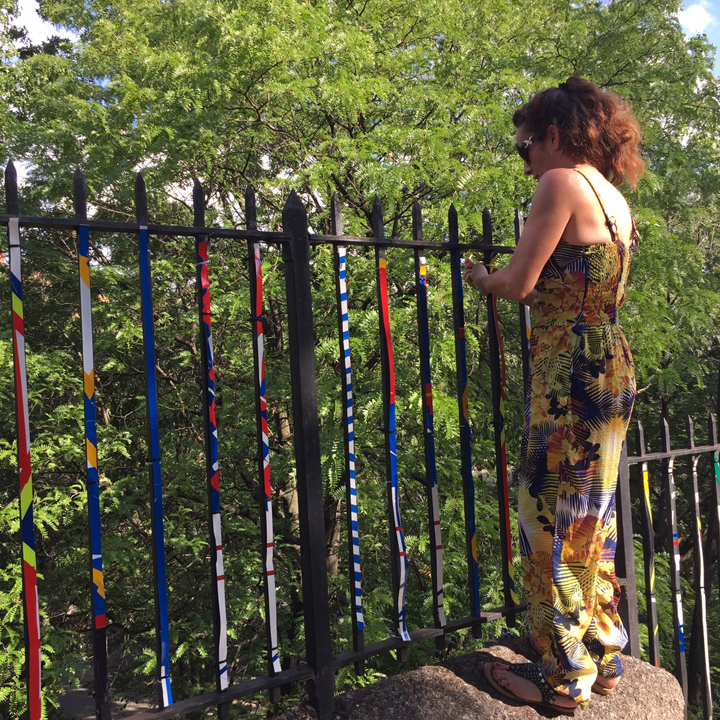 Lady K Fever has been feverishly busy! Along with creating and installing All Along the Watchtower, an interactive public art installation at Marcus Garvey Park, she was also at work curating Inside Out, a group exhibit at the nearby Heath Gallery, to coincide with her installation.  This past Sunday, I had the opportunity to visit both the installation and the exhibit.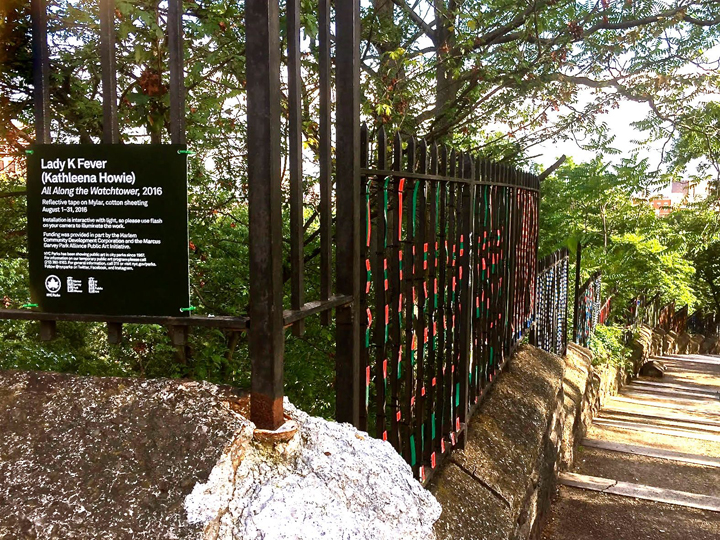 Another segment of the Marcus Garvey Park installation — at night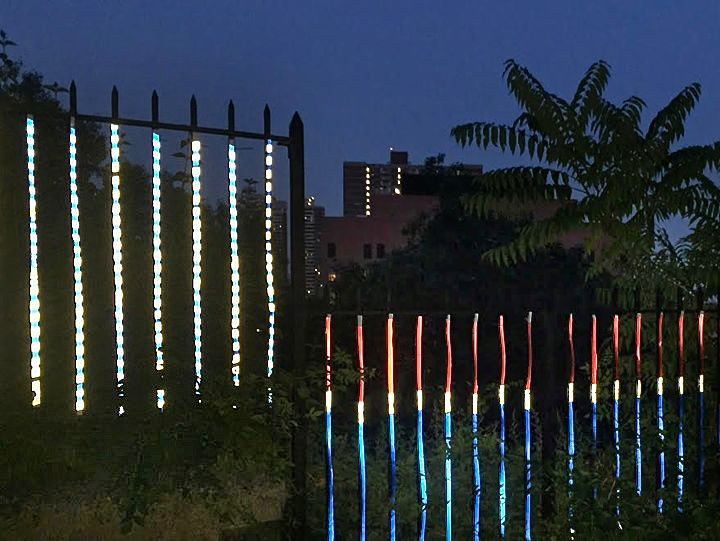 And at the Heath Gallery — Lady K Fever, Mystery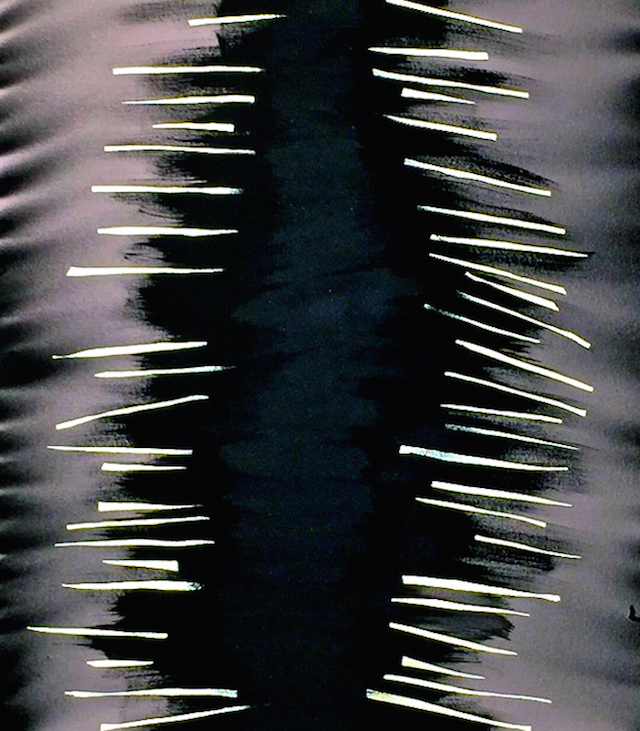 Jenevieve, Two Views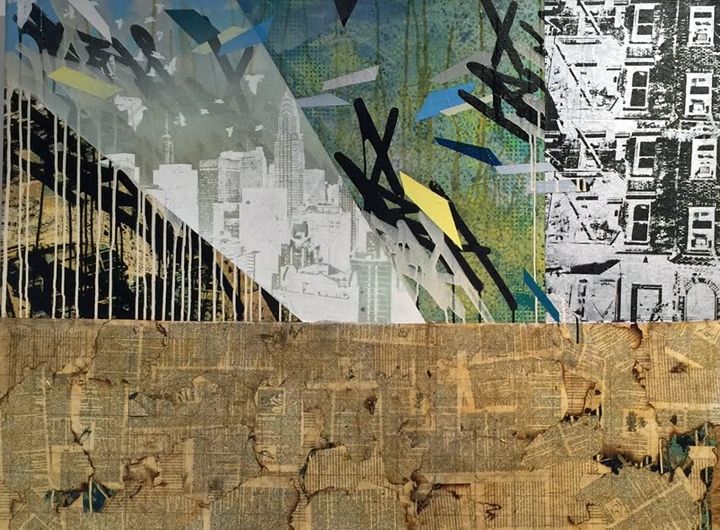 Natalie Collette Wood, Eliptical Star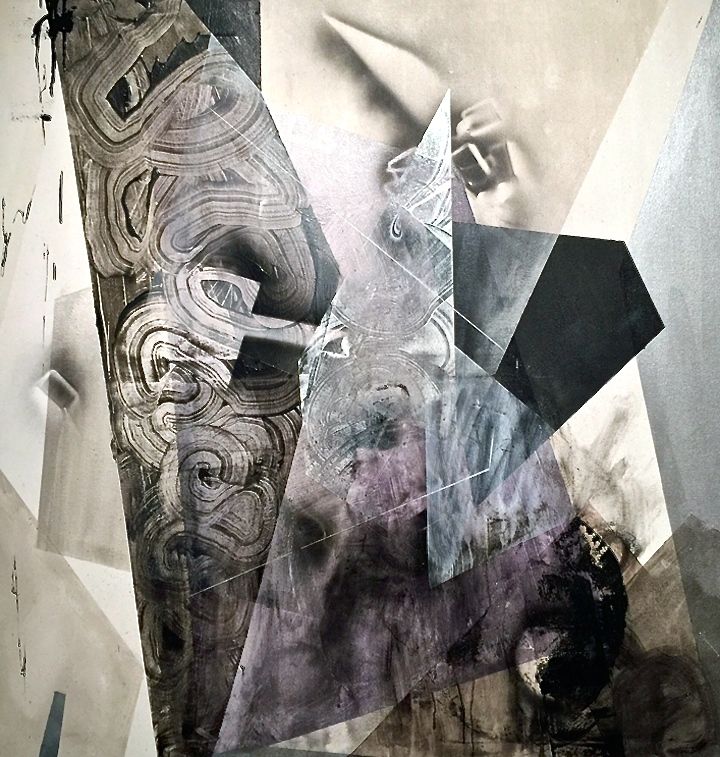 Marthalicia, Aquatic Boy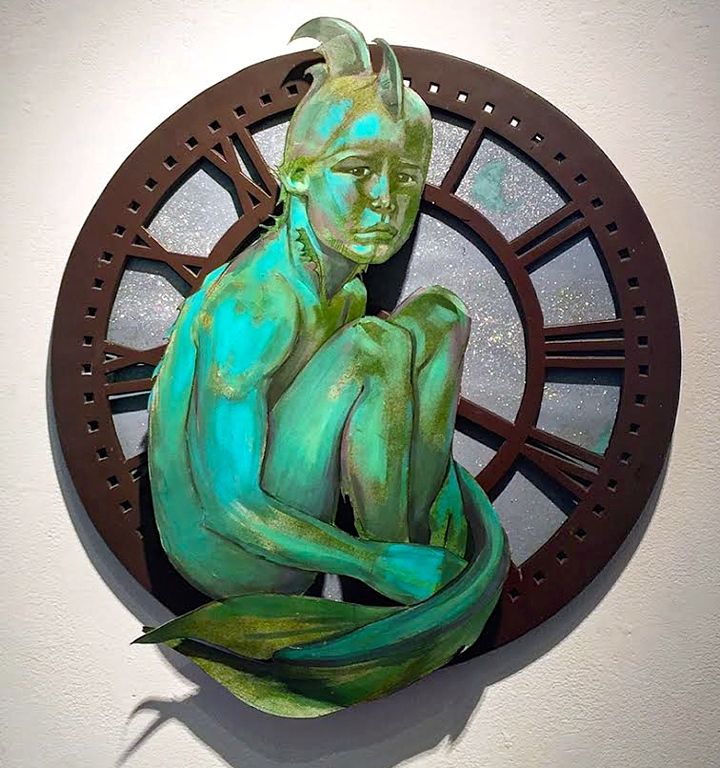 Shame 125, Admiring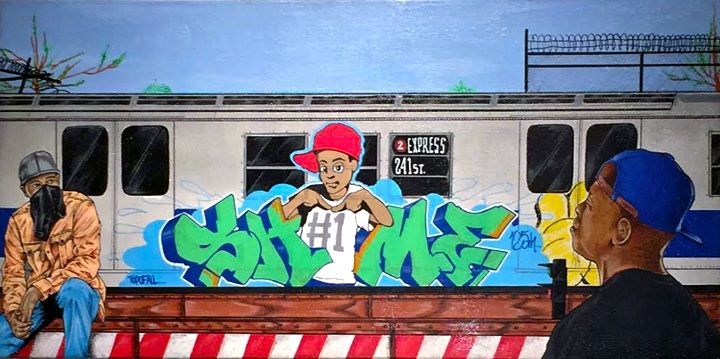 Bio,Tats Cru, Let the Games Begin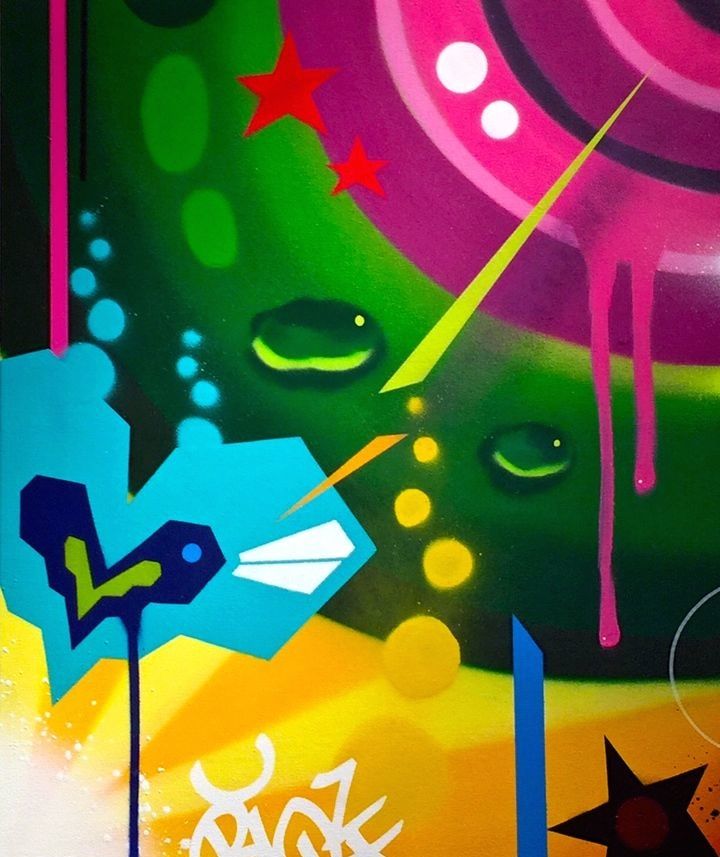 And "the crew" outside Heath Gallery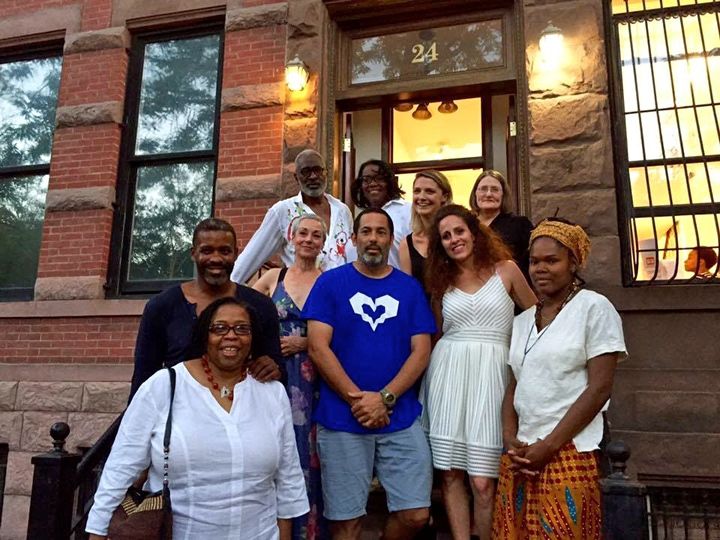 The exhibit at Heath Gallery can be seen this weekend: Saturday from 12-6pm and Sunday 12-5pm. All Along the Watchtower remains on view through the end of this month. And for a guided walk of it, you can meet up with Lady K Fever, Suprina and the Marcus Garvey Park Alliance members at the nearby Chéri Restaurant, 231 Lenox Avenue, between 6-7pm on Friday evening.
All Along the Watchtower is sponsored by the Marcus Garvey Park Alliance Public Art Initiative with funding provided in part by the Harlem Community Development Corporation. 
 Photos: 1-3 & 10 courtesy Lady K Fever; 4-9 Lois Stavsky
Note: Hailed in a range of media from the Huffington Post to the New York Times, our Street Art NYC App is now available for Android devices here.