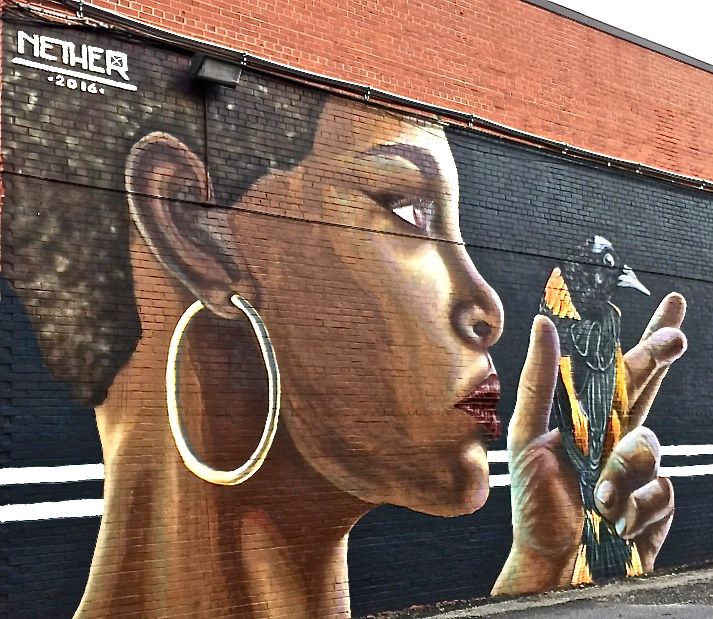 While visiting Baltimore, we met up with Richard Best aka Xxist over at the Creative Labs — a DIY incubator for artists and creative entrepreneurs housed in a huge warehouse designed from up-cycled materials. There we had the opportunity to find out a bit about the city's SectionI Project that he had founded.
Can you tell us something about the SectionI Project? Just what is it?
It is a non-profit dedicated to utilizing urban art to enrich our lives.  Among its missions is to provide artists with opportunities to produce and promote vibrant, progressive and creative forms of urban art, while serving and enriching their communities. 

How do you go about accomplishing this?
To do this, we seek vacant, underutilized and derelict sites and we work on transforming them into vibrant venues and cultural centers.  Among the key projects we are working on is the development of a huge urban art park in the heart of Baltimore, between Station North Arts and Entertainment District. This Section1 Urban Art Park will not only provide nearby communities with a much-needed recreational park, but also serve as a cultural center for the entire city of Baltimore.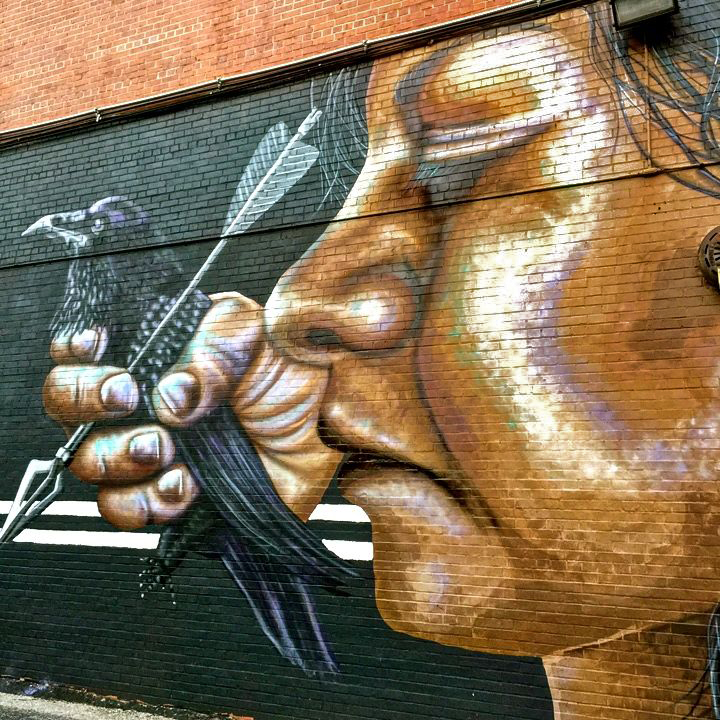 When and how did this project first begin?
It began in September 2012, while I was enrolled in Design Leadership — a dual masters program between Johns Hopkins Carey Business School and Maryland Institute College of Art. Upon graduation, I was provided with $10,000 in seed funding from Maryland Institute College of Art's LAB Award. This seed funding was utilized to establish Section1 Inc.
This huge space we are visiting now — the Creative Labs — is a wonderful showcase for urban art — both outdoors and indoors — and provides space for artists to work, as well.
Yes. There are a range of work spaces, including those for woodworking and photography. One of our missions is to provide artists with studio space. Space of this kind is essential in meeting the growing needs of today's multidisciplinary artists. Upon completion, the Labs will feature a wide variety of resources including a green screen, cyclorama, fab-lab, art gallery, design studios, conference room, paint booth, dark room, washout booth, art storage and over 5,000 sq. ft. of communal space.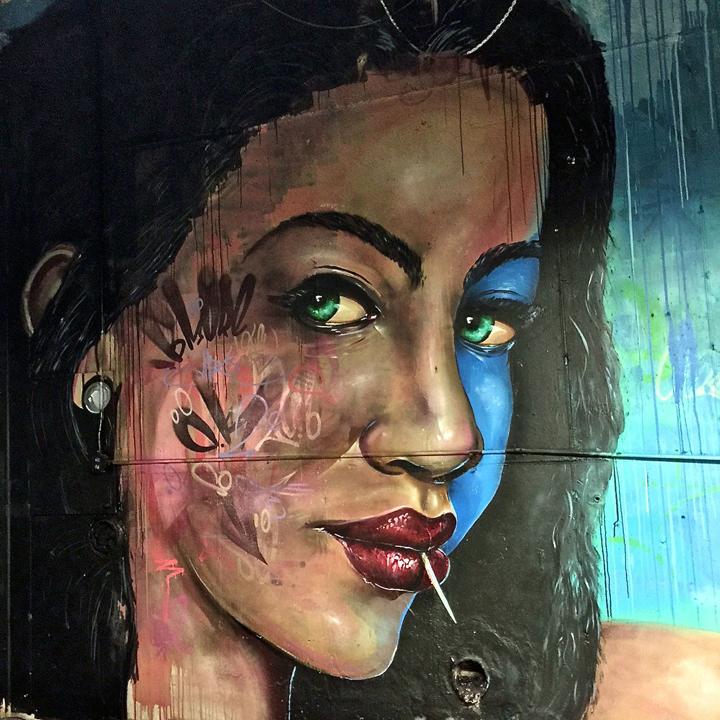 That's quite impressive! How do you get the word out on what you have to offer artists?
It's largely organic. Artists speak to one another and let each other know. We also advertise on Craigslist.
What you've done here is quite amazing. What are some of your biggest challenges?
One of our greatest challenges has been identifying the property owners of potential spaces. It is often quite difficult to track down who owns a space.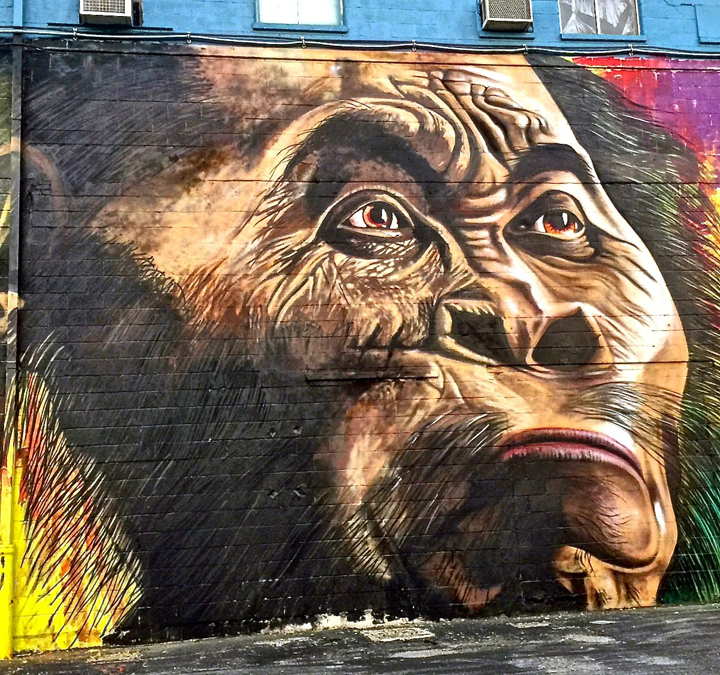 And what about funding all of this? How do you do it?
We are always looking to expand our team by engaging talented volunteers.
On the grounds here there is work not only by local artists such as Nether and Pablo Machioli, but by international artists, as well.
Yes! And through a partnership with Urban Walls Brazil, several Brazilian artists — including Mateu Velasco and Mateus Bailon — have painted here.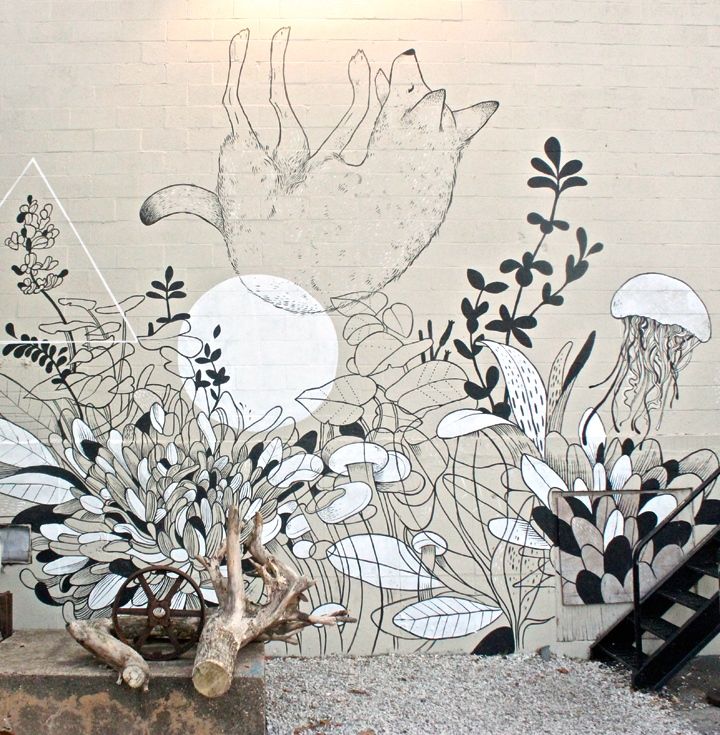 How can folks contact you? To obtain more information? To visit? To become engaged in Baltimore's SectionI Project?
They can reach me at Richard@section-1.org. They can also check us out on Instagram and visit our site online.
It's looking great! Good luck with it all!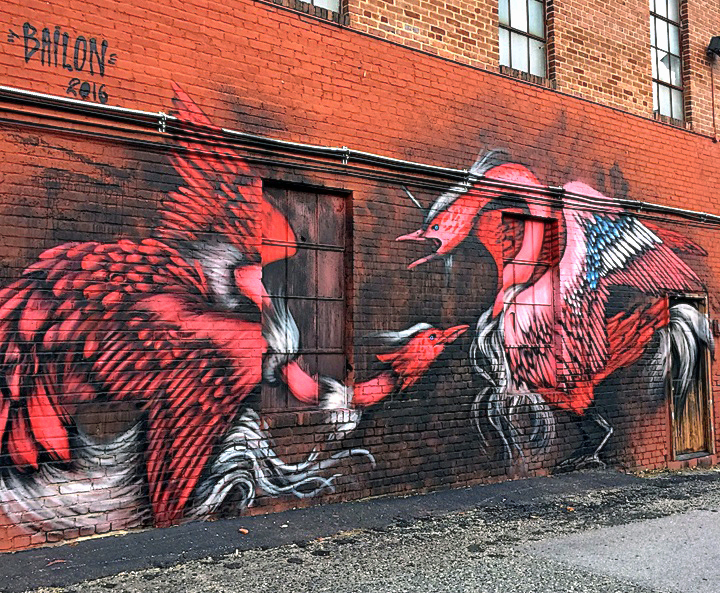 Note: The Creative Labs is located at 1786 Union Ave in Baltimore, MD.
Images
1. & 2. Baltimore-based Nether, close-up from huge mural on the grounds of the Creative Labs
3. South Africa-based Corban Lundborg painted inside the Creative Labs
4. Baltimore-based Pablo Machioli and Buenos Aires-based Alfredo Segatori, close-up from mural on the grounds of the Creative Labs
5. Brazilian artist Mateu Velasco on the grounds of the Creative Labs
6. Brazilian artist Mateus Bailon on the grounds of the Creative Labs
Photo credits: 1-4 & 6 Lois Stavsky; 5 Tara Murray; interview conducted and edited by Lois Stavsky with Tara Murray