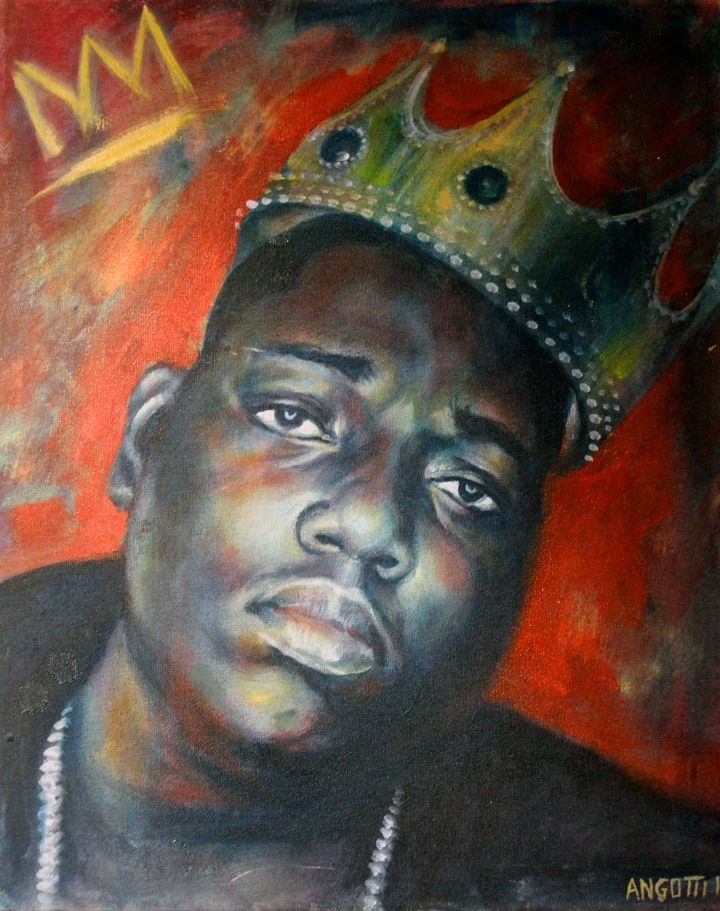 Continuing through tomorrow, Sunday, at the Bishop Gallery is 20 Big Years, an artistic tribute to the late Biggie Smalls. Presented by Spread Art NYC, it features works in a range of styles by over a dozen of our favorite local artists. Pictured above is a portrait of Biggie painted by Ben Angotti. Here are several more images from the exhibit:
Danielle De Jesus, Untitled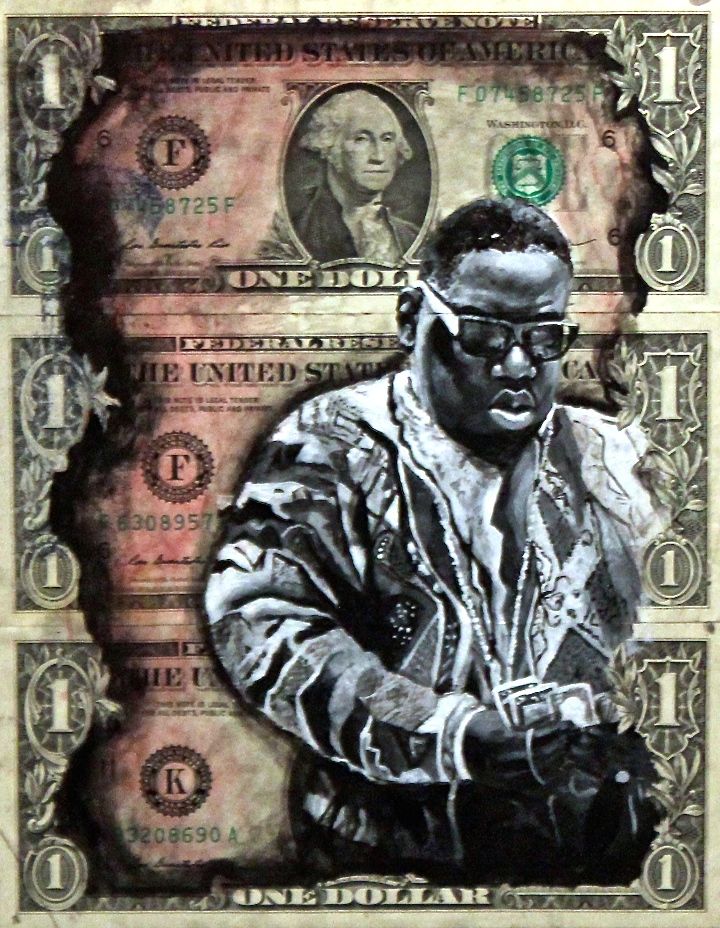 Danielle Mastrion, Crook from the Brook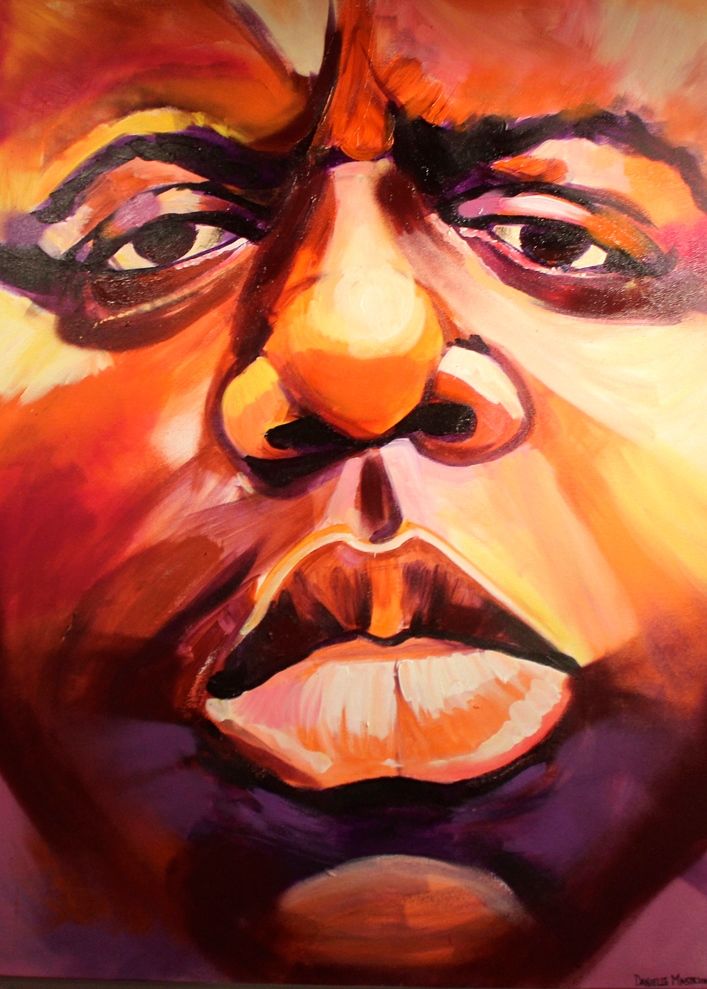 OGMillie, Biggie Smalls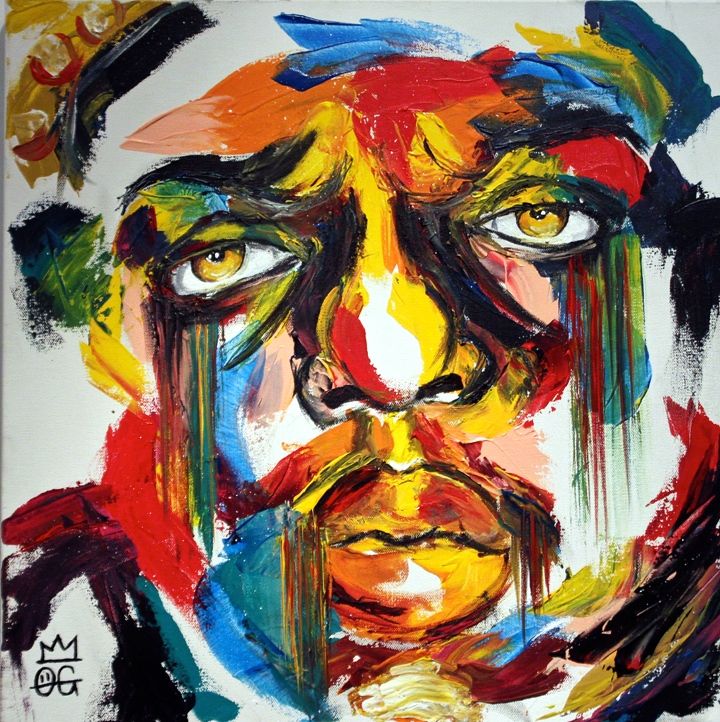 Fumero, Grafsfract Biggie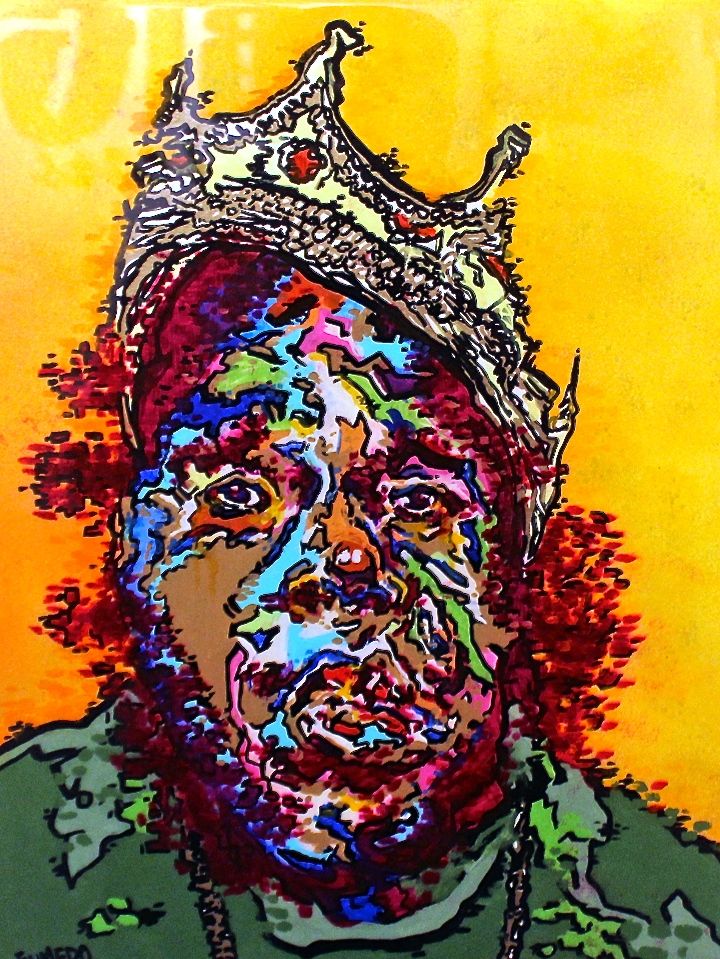 A particular highlight of the exhibit is the collaborative piece by Rocko and Zimer, who had painted the now-iconic Biggie tribute mural on Bedford and Quincy. You can check that one out out — along with over 20 other tribute pieces — through tomorrow at the Bishop Gallery, 916 Bedford Avenue in Bed-Stuy.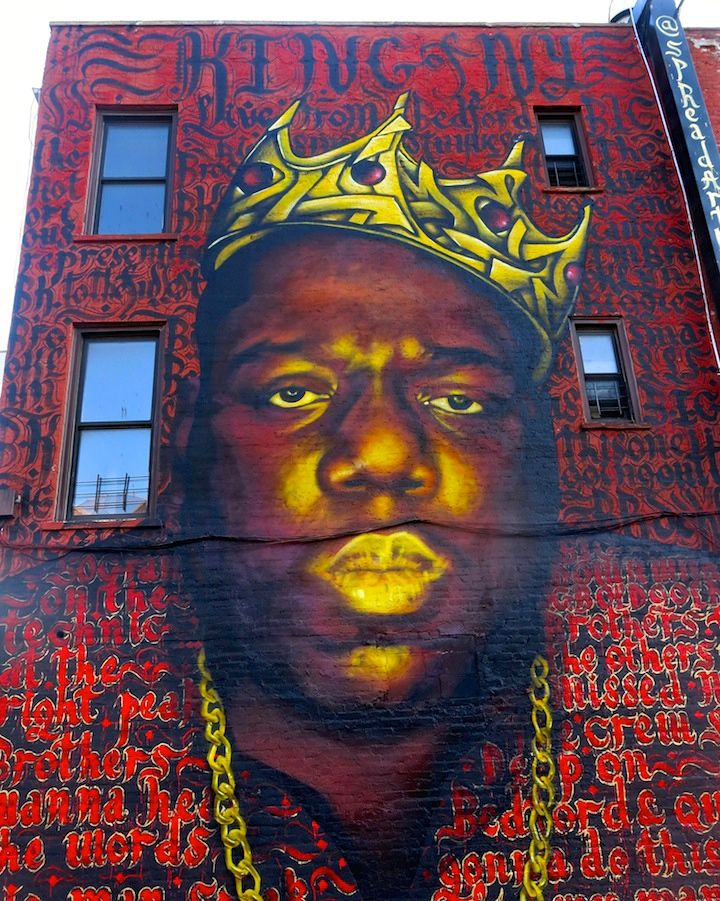 Photo credits: 1-5 from 20 Big Years, Tara Murray; 6 Lois Stavsky