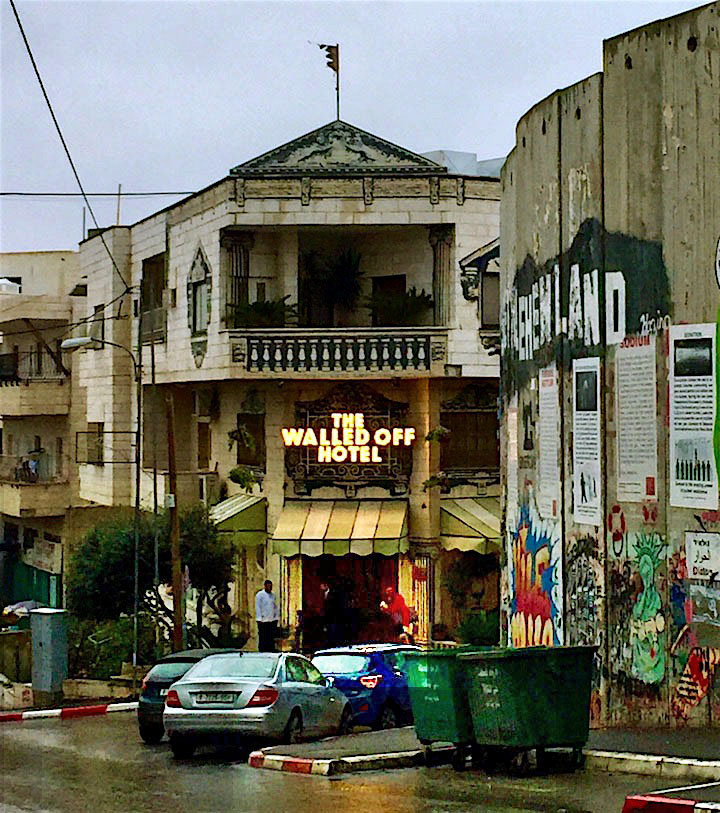 Located just steps away from Israel's controversial "Separation Wall,"  Banksy's Walled Off Hotel claims to offer the "worst view of any hotel in the world."  That may well be, as the mammoth wall, even when covered with art, remains ugly and a sore reminder of the imbalance of power in the region.  But the hotel's interior is a visual delight. Splendidly curated, it is also a fascinating foray into the roots of this 100-year, seemingly endless, conflict.
What follows  are several images captured from the hotel's meticulously maintained lobby — or piano bar :
A variation of Banksy's iconic flower thrower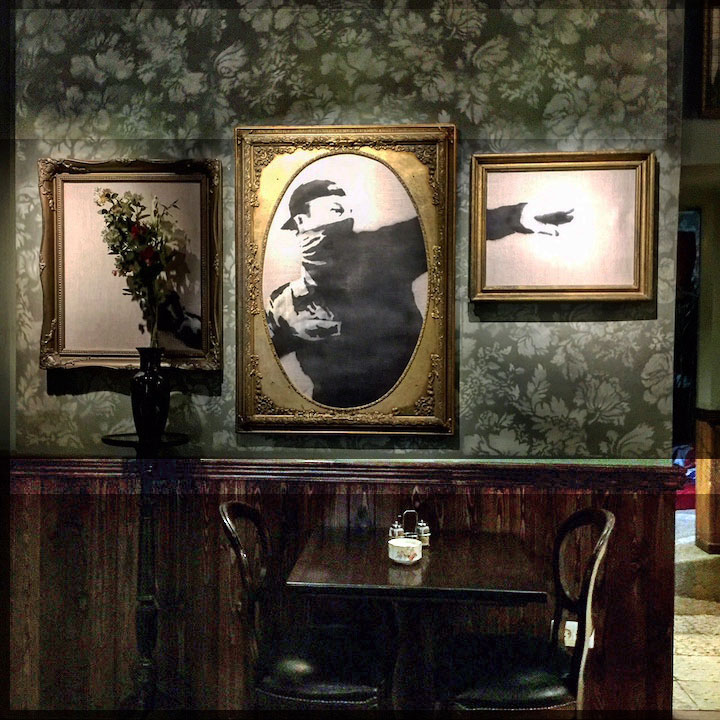 Banksy's take on the Biblical verse, "The lion shall lie down with the lamb"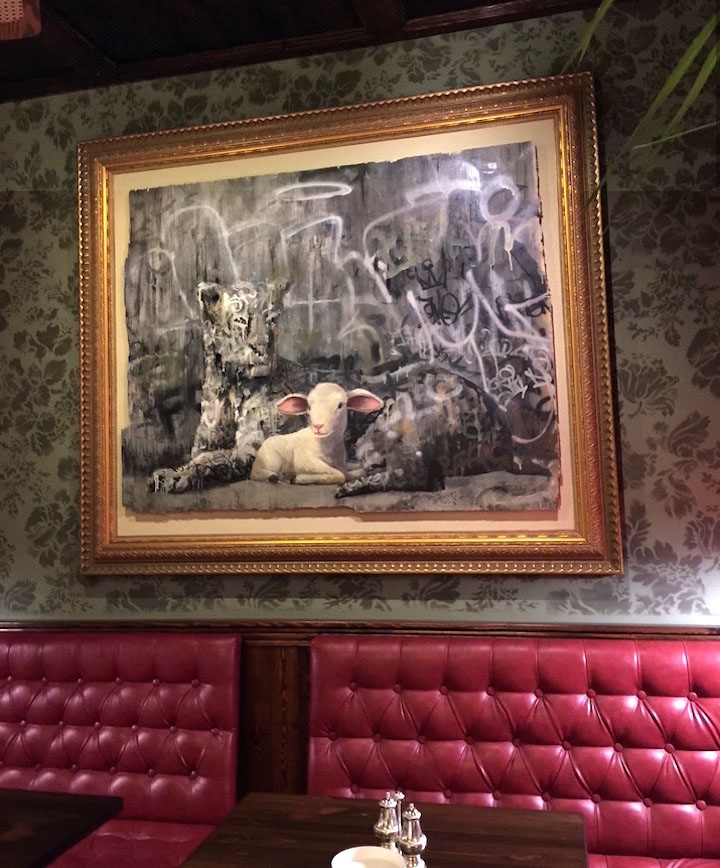 A statue warding off tear gas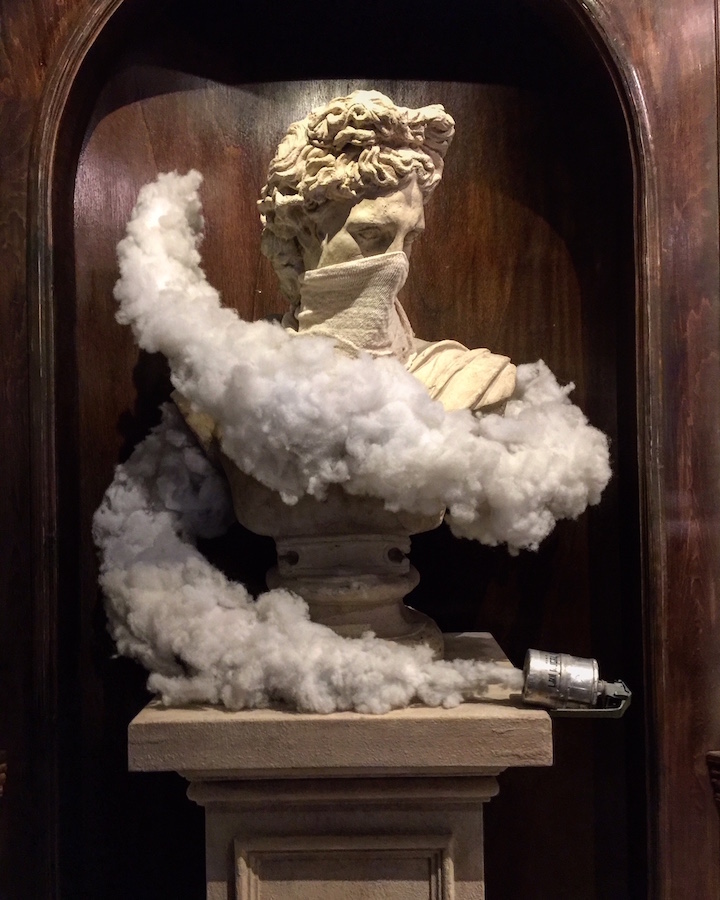 The following documentation of the struggle is among the exhibits on view off the lobby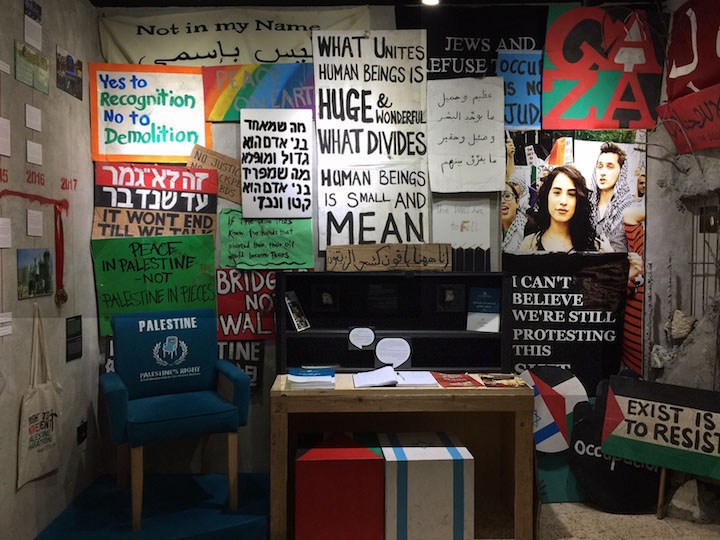 And alongside the hotel, a friendly Wall-Mart, where graffiti supplies, stencils and a motley array of items can be purchased: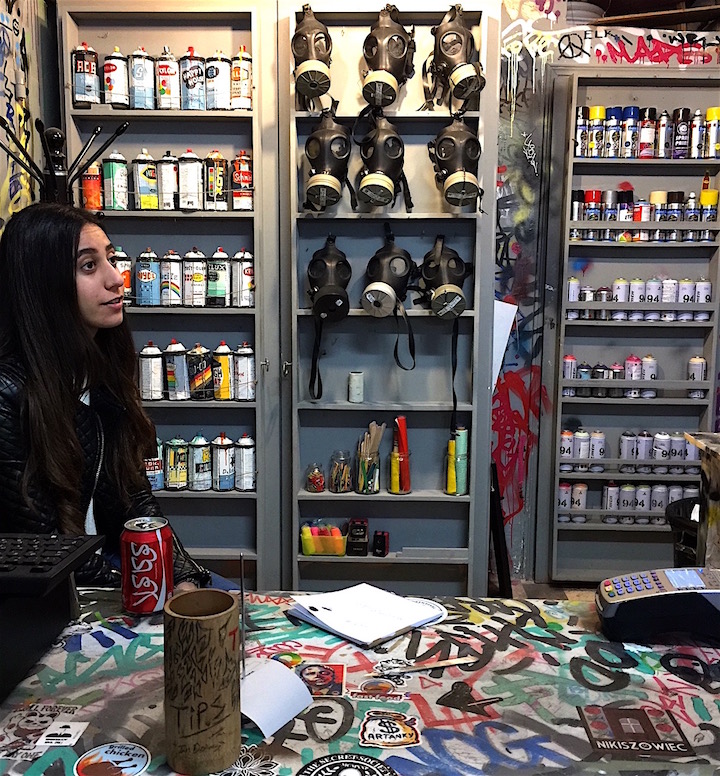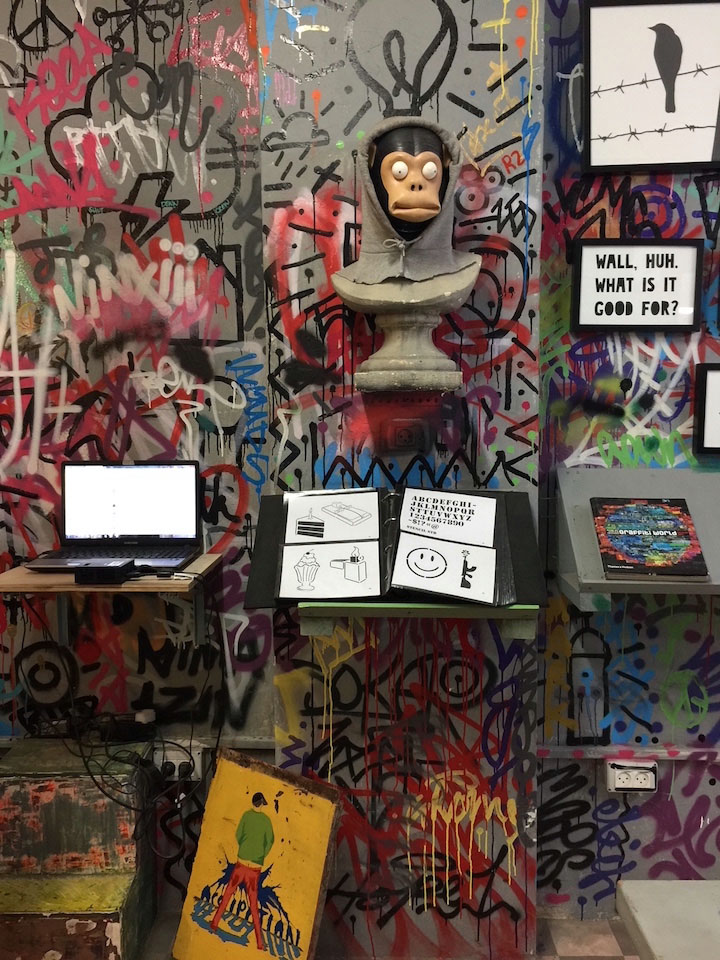 Curious as to what local residents think about it all, I spoke to 30-year old Naji, who grew up in a nearby refugee camp. He had the following to say: When Banksy first came here over ten years ago, I welcomed him  Some people here didn't. They felt any attempt to "beautify" the wall trivializes its impact on our lives. Tourists come and go, but we have to look at it forever. But I, myself, feel grateful to Banksy, because he has brought attention to our cause. When people visit the wall to photograph it, they see how high it is, and they can get a sense of what our lives are like living under martial law. And my advice to the artists who come to paint here is: Get to know us first. You need to connect to us, as we feel disconnected from you. As far as The Walled Off Hotel, I'm of two minds. On one hand, it doesn't represent my culture. But I like that it attracts visitors from all over the world and and that Banksy continues to employ many Palestinians.
The museum and art gallery are open to non-residents every day from 11am – 7:30pm.
Note: The second floor of The Walled Off Hotel is home to a gorgeous exhibit, curated by Dr.Housni Alkhateeb Shehada. of works in a range of media and styles fashioned by contemporary  Palestinian artists.
Photos by Lois Stavsky