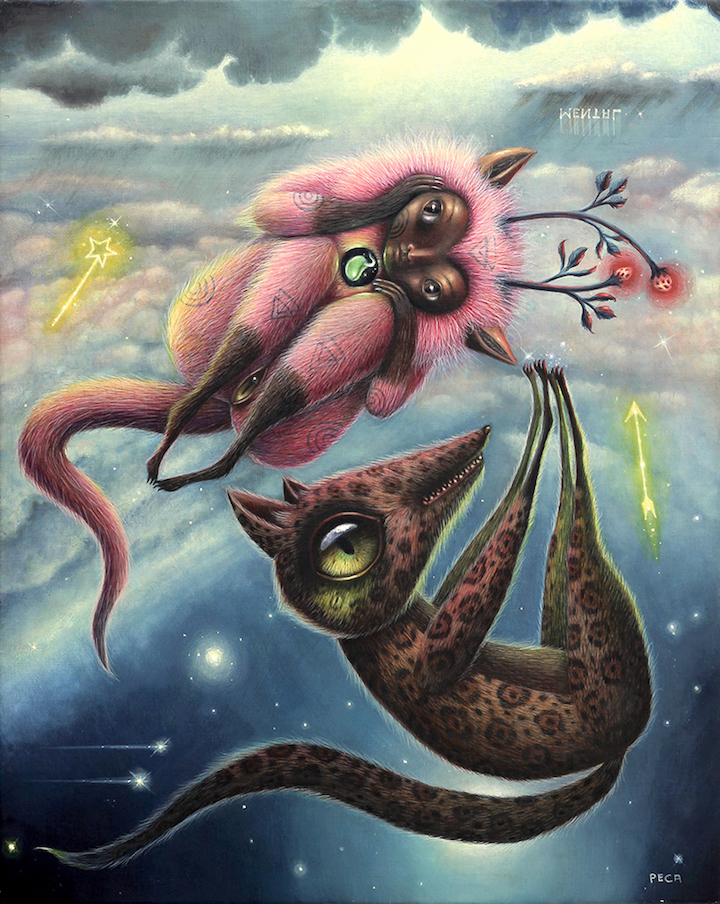 Conceived and curated by LA based artist and author Nathan Spoor, Suggestivism: Resonance is a wondrous journey into the surreal. Featuring over 50 artists with distinct visions of alternative realities, it opens tomorrow, Saturday, July 7, at Spoke-Art NYC and continues through July 28th, The image above, Nature of Mind,  is the work of Barcelona-based Argentine artist, Peca. Several more images featured in Suggestivism: Resonance follow–
Michigan-based fine artist Dan May, Winter Road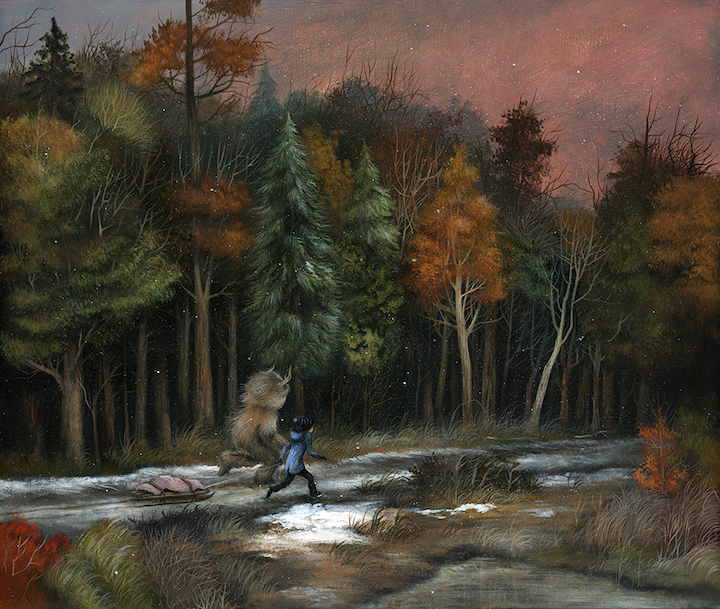 UK-based illustrator Miles Johnston, Solace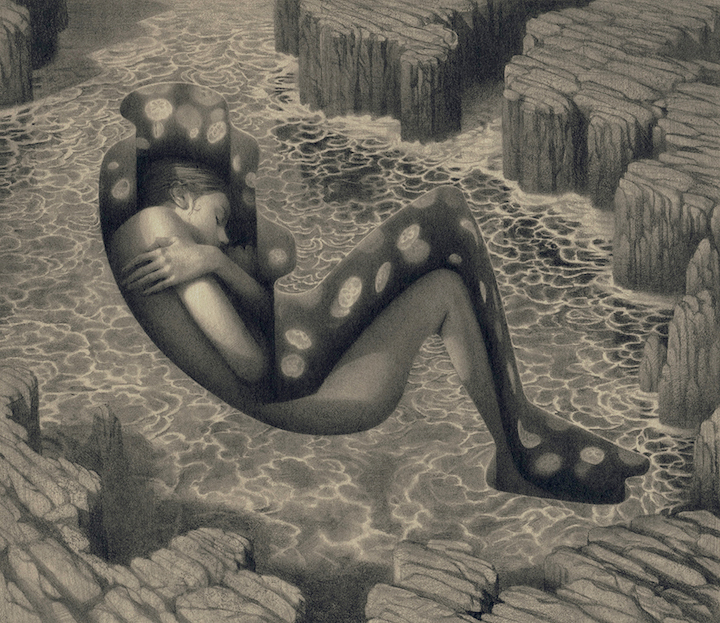 Renowned LA-based artist Audrey Kawasaki, Ohana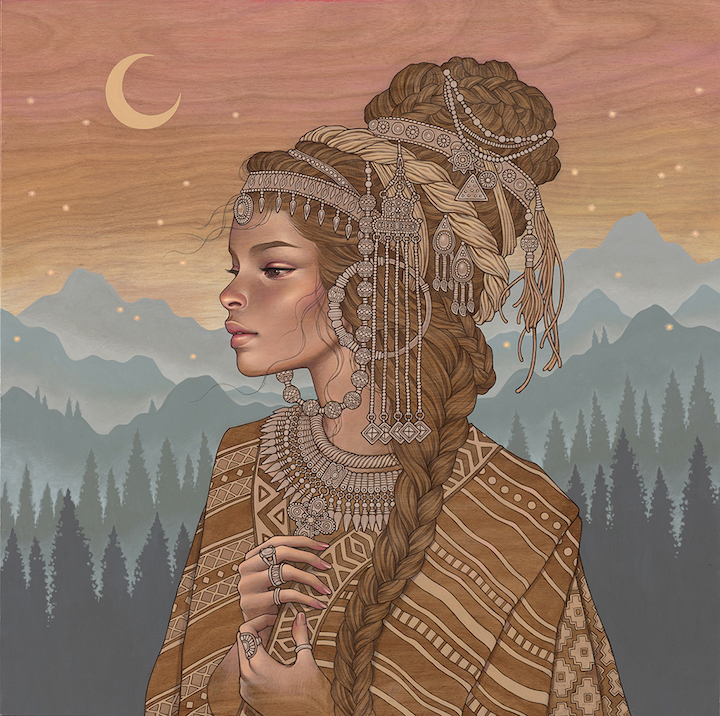 Colorado-based illustrator and tattoo artist Marisa Aragón Ware, Metamorphosis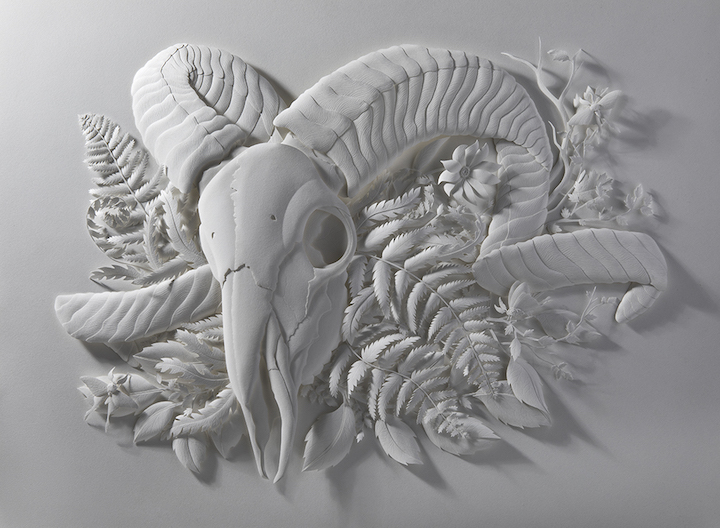 And exhibit curator Nathan Spoor, Premonition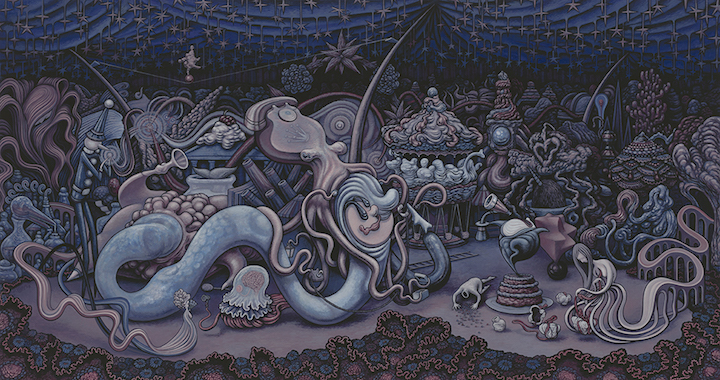 In conjunction with the exhibition, a coffee table art book titled Suggestivism: Resonance will be released. Spoke-Art NYC will be hosting a book signing with Nathan Spoor and many of the participating artists from 4 – 6pm prior to the exhibition opening. The gallery is located at 210 Rivington Street on Manhattan's Lower East Side.
Photos courtesy Spoke NYC
Note: Hailed in a range of media from WideWalls to the Huffington Post to the New York Times, our Street Art NYC App is now available for Android devices here.