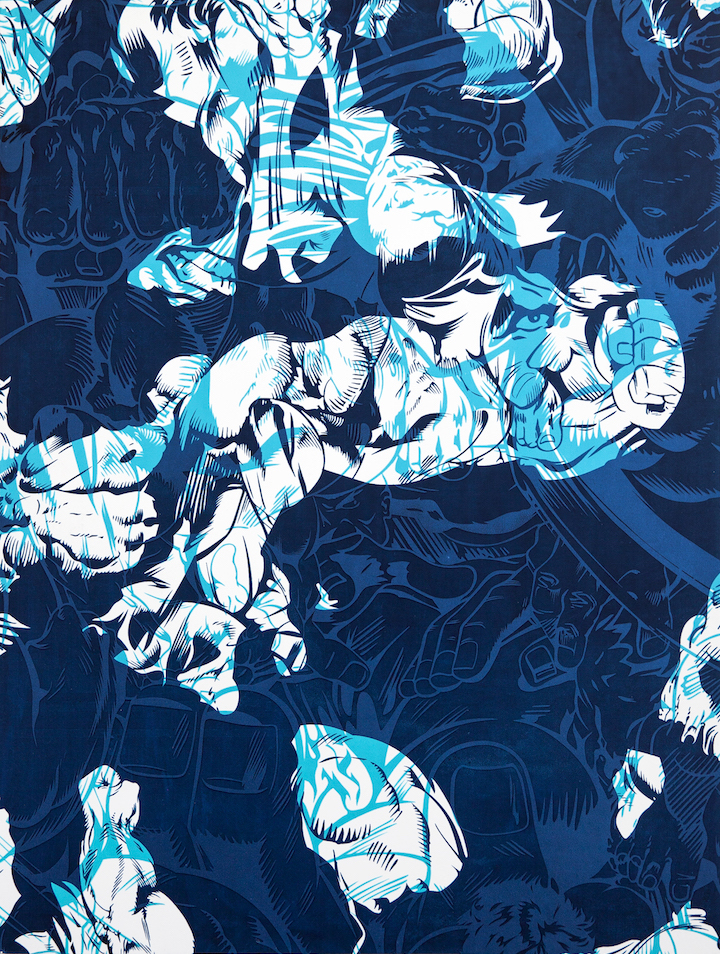 Opening this Wednesday evening. July 25, from 6-9pm at GR Gallery at 250 Bowery is "Super Matter," a solo exhibition featuring new works fashioned collaboratively by Simon Grendene and Victor Anselmi, known to us street art aficionados as ASVP.  Segments of recognizable icons, reimagined as shapes of expressive energy, mesmerize the viewer with their dynamic strokes and bold contours. The tantalizing image featured above was fashioned on wood.  A small sampling of additional works from the upcoming exhibit follow:
On canvas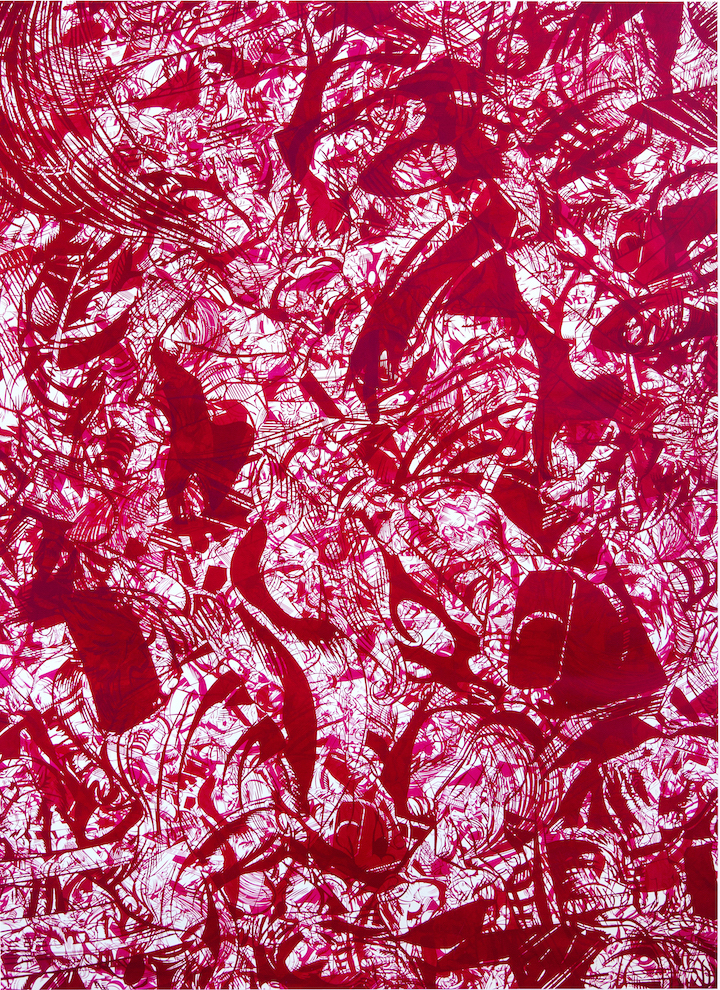 On wood panel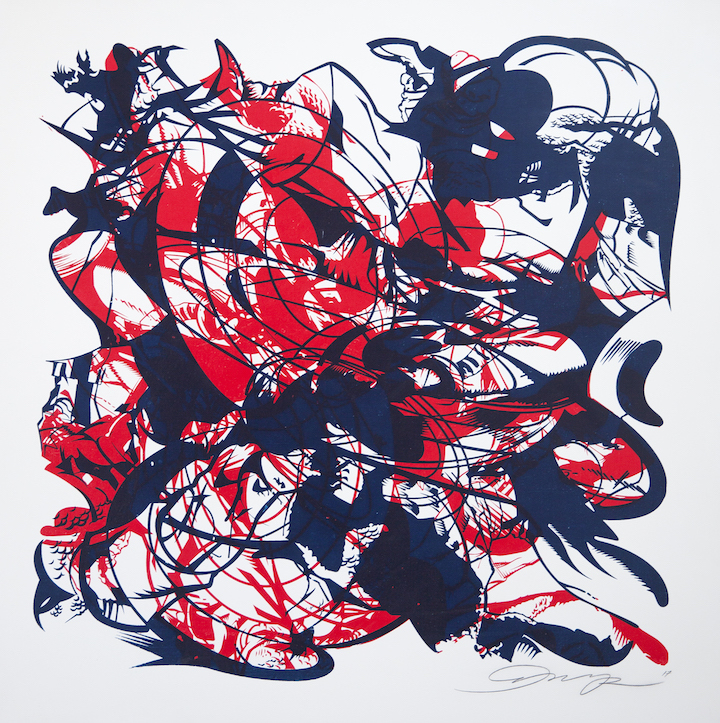 And on a similar vein to their mural art that surfaced a few months back on the Lower East Side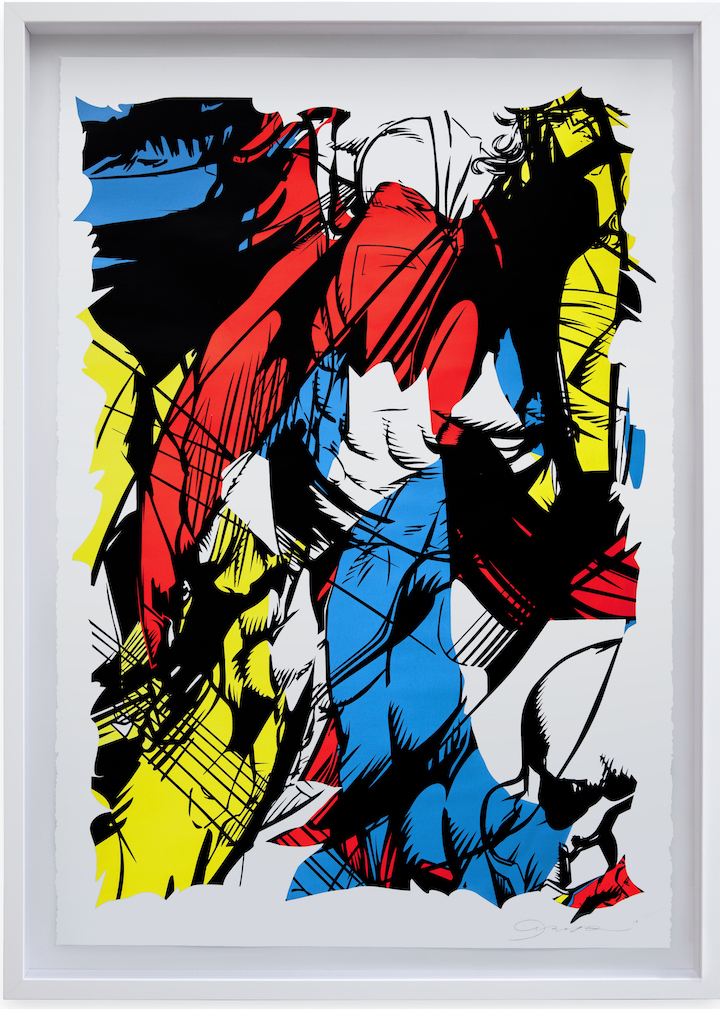 Images courtesy GR Gallery
Note: Hailed in a range of media from WideWalls to the Huffington Post to the New York Times, our Street Art NYC App is now available for Android devices here.