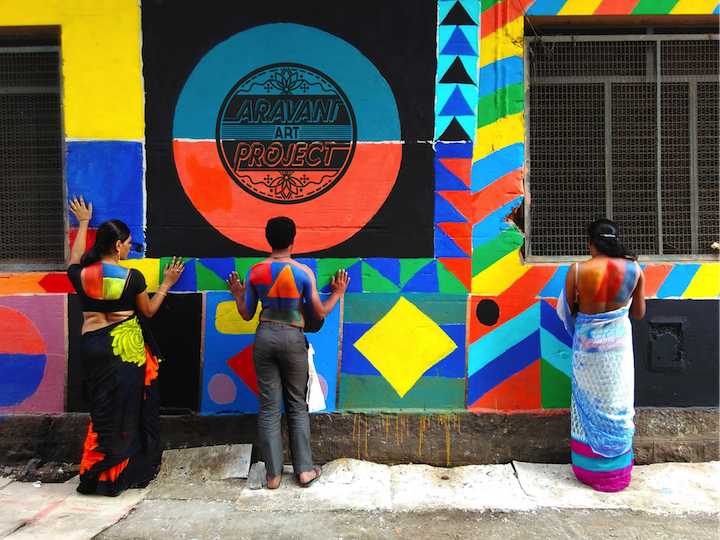 Earlier this week, I had the opportunity to meet up with Poornima Sukumar. A muralist and community artist based in India, she is the founder and director of  the Aravani Art Project, a collective that creates spaces for people from the transgender community to connect with other communities and cultures in their local neighborhoods. In July 2016, Poornima was invited to present the Aravani Art Project at the Global Youth Forum, and she was hosted by the World Bank as a panellist for the LGBTQIA+ discussion in Washington DC. She is also a TEDx speaker.
What is the mission of the Aravani Art Project? Can you tell us a bit about it?
It aims to create a collective space for people from the transgender community by engaging them in public art and other interventions. We are interested in providing opportunities for members of the transgender community to collaborate with artists, photographers, filmmakers and general members of society to voice issues and engage in dialogues. We want to help society see people from the transgender community in a new light. We also make an effort to become invested in their personal lives. We look out for them just as we would look out for our own friends. The projects are completely built on trust and friendship, and friends always look out for each other! We are intent, in fact, on providing members of the transgender community with access to health care, as well as the skills they need to procure jobs.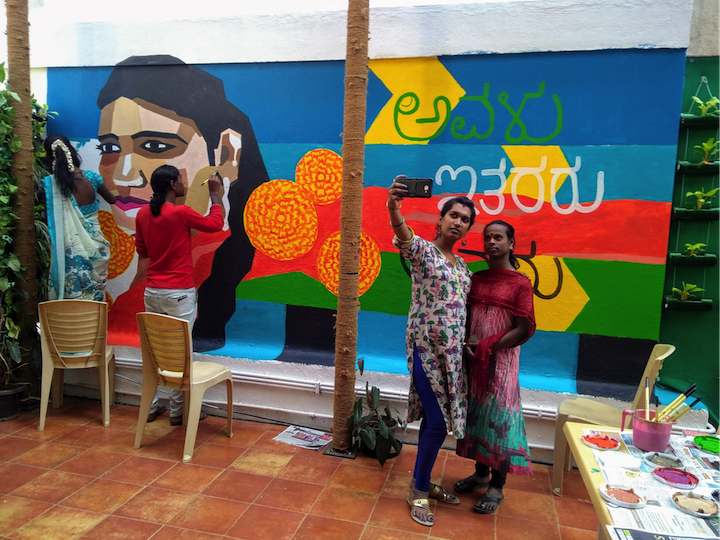 When was it started? And why?
It began in January, 2016. After 3 ½ years of working on a film about the transgender community in India and making close friends among members of that community, I wanted to remain involved.  I was concerned about the violence and the prejudice that so many of them encounter. I felt the need to bridge the gap between  members of the their community and society, at large.
Who are some of the other folks who have worked with you in implementing your mission?
Among them are: Sadhna Prasad, who serves as the project's art director; trans leaders Shanthi Sonu and Priyanka Divaakar and trans artists Chandri and Purushi.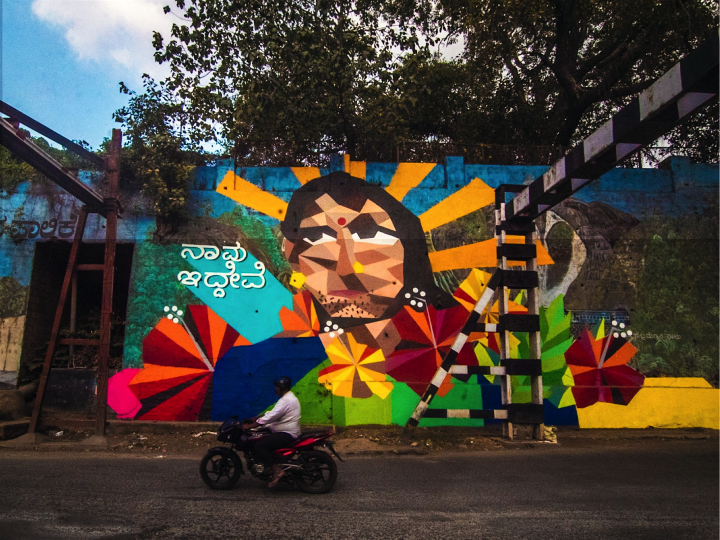 About how many people has the Aravani Art Project engaged so far?
Since the project began in 2016, we've engaged over 1,000 folks in 25 projects.
How have you made these opportunities for collaboration and exchange happen? That's quite an impressive number of projects.
As a muralist and illustrator, I know many artists. We've also received commisions. This past year, Facebook, in fact, invited us to their office in San Francisco.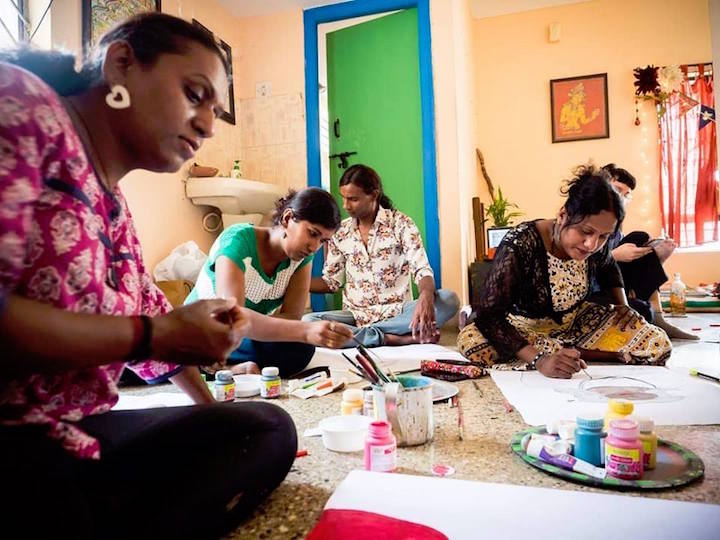 How has the general community responded to the Aravani Art Project?
Very beautifully – folks open up to us slowly, and, organically, folks want to connect.
And what about the name Aravani? What is its significance?
The term Aravani means a person who worships Lord Aravan, the patron God of the transgenders.
What's ahead?
We are looking to forge more collaborations internationally and reach out to more communities whose voices remain unheard. We are planning two projects abroad and five in India. We are always seeking visibility.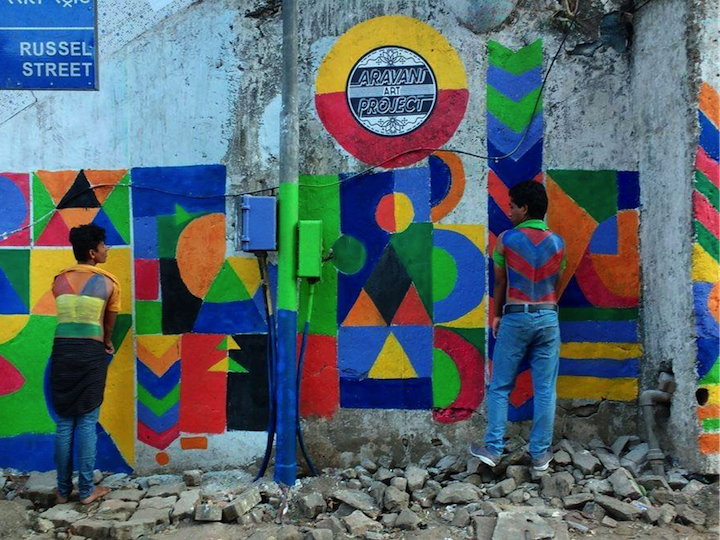 How can folks become engaged in your projects?
We are eager to engage all folks — straight, gay, transgender — in implementing our projects. And if you are interested in becoming involved, you can write to us here.
That sounds great! And we look forward to seeing you back in NYC with the Aravani Art Project!
Interview by Lois Stavsky with Bonnie Astor; all photos courtesy the Aravani Art Project
Note: Hailed in a range of media from WideWalls to the Huffington Post to the New York Times, our Street Art NYC App is now available for Android devices here.