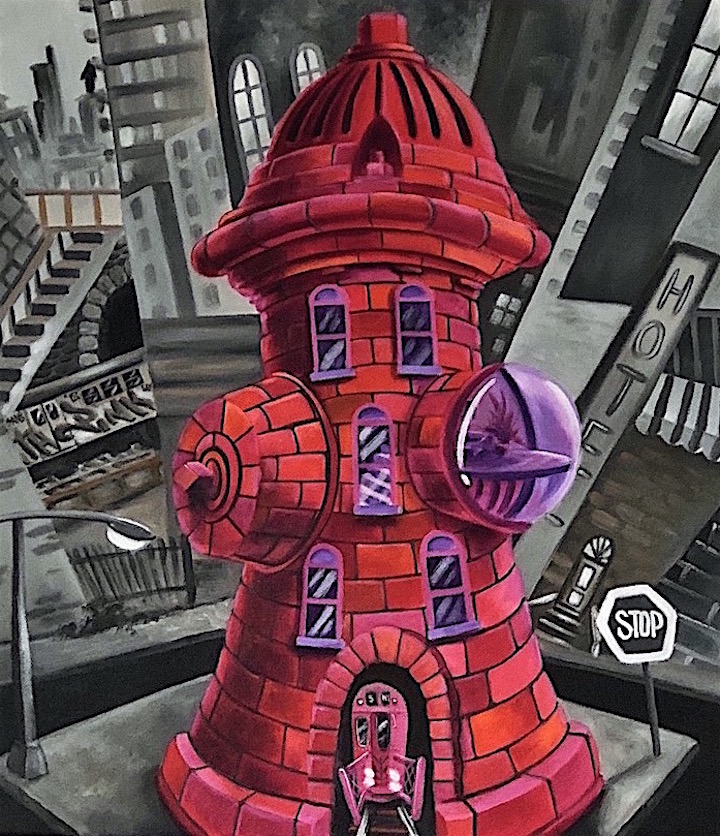 Shoot the Pump, a wonderfully engaging exhibit featuring an eclectic mix of works in a range of media by two dozen NYC-based artists, continues through November 4 at Bullet Space, an urban artist collective at 292 East 3rd Street. Curated by Lee Quiñones, Alexandra Rojas and Andrew Castrucci, it is largely a pean to the ubiquitous fire hydrant and its massive significance to the lives and minds of NYC kids. Pictured above is Pink Pump fashioned with acrylic on canvas by the legendary Lady Pink. Several more images follow:
Barry Hazard, Water Main, Acrylic on wood, 2018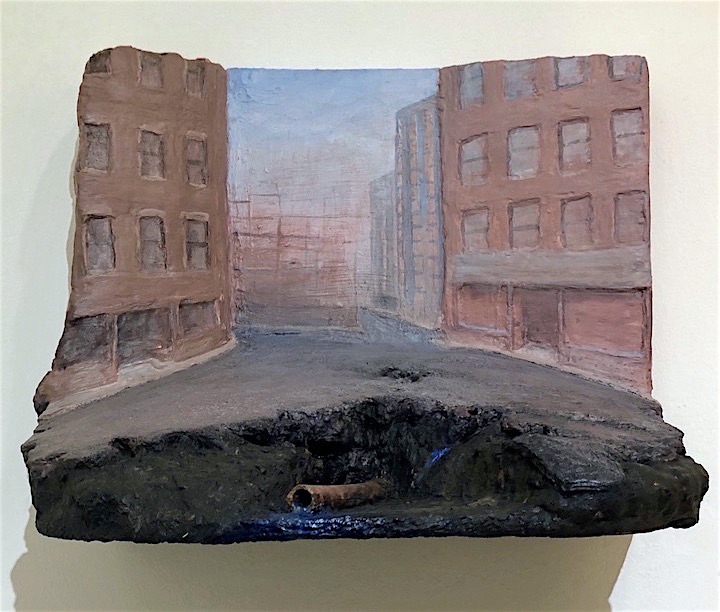 Martin Wong, I Really Like the Way Firemen Smell, Acrylic on canvas, c. 1988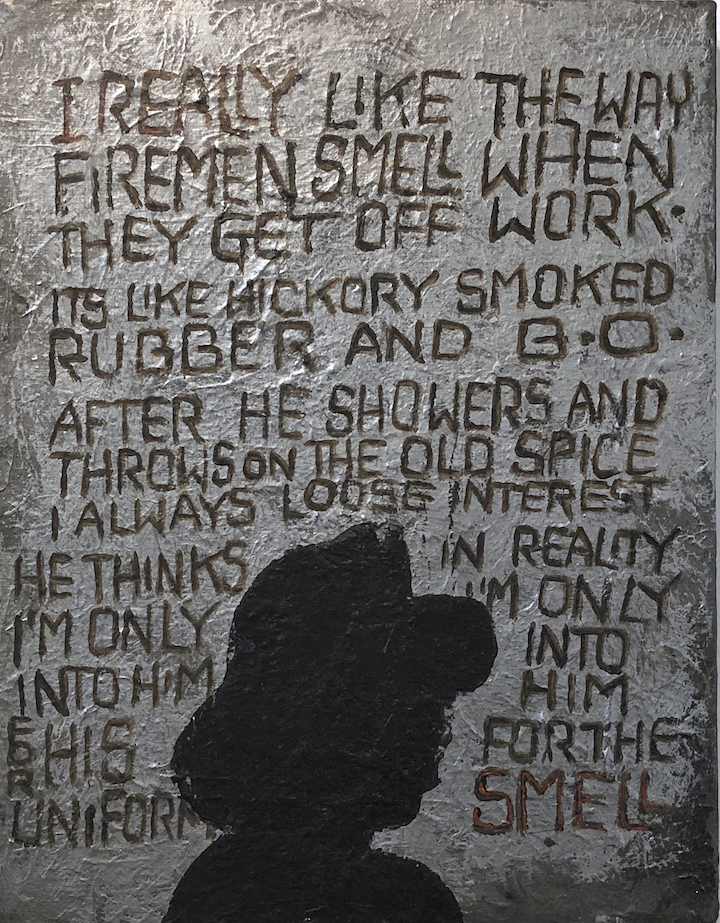 John Ahearn, Point Guard Renzo, Acrylic on reinforced plaster, 2018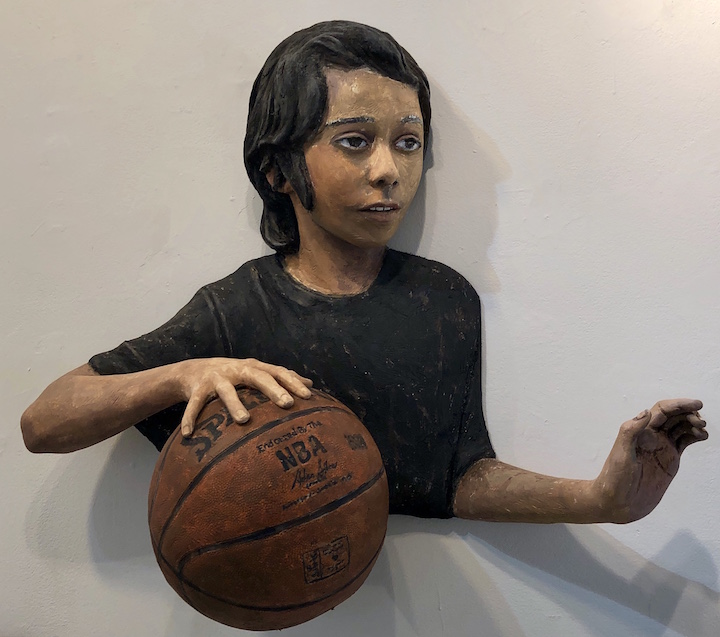 Bobby G, Superzentrierte, Oil and aluminum paint on canvas, 1983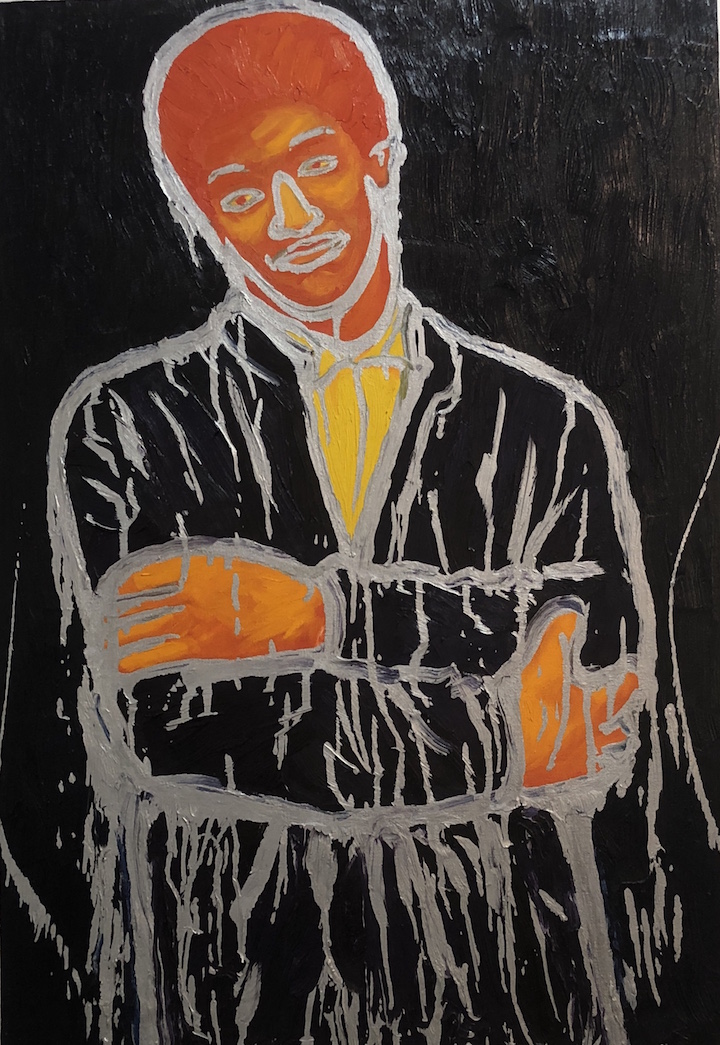 Alexandra Rojas in collaboration with John Ahearn, Installation; Hydrant water on oil shellac and reinforced plaster, 2018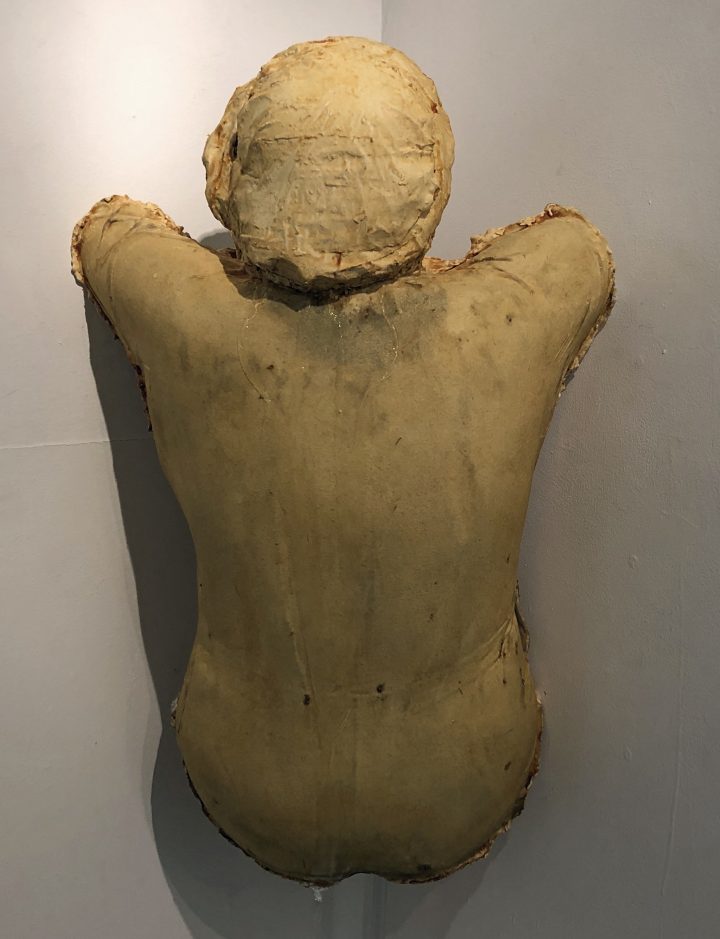 Lee Quiñones, Trepidation, Metal cans, wood, 2018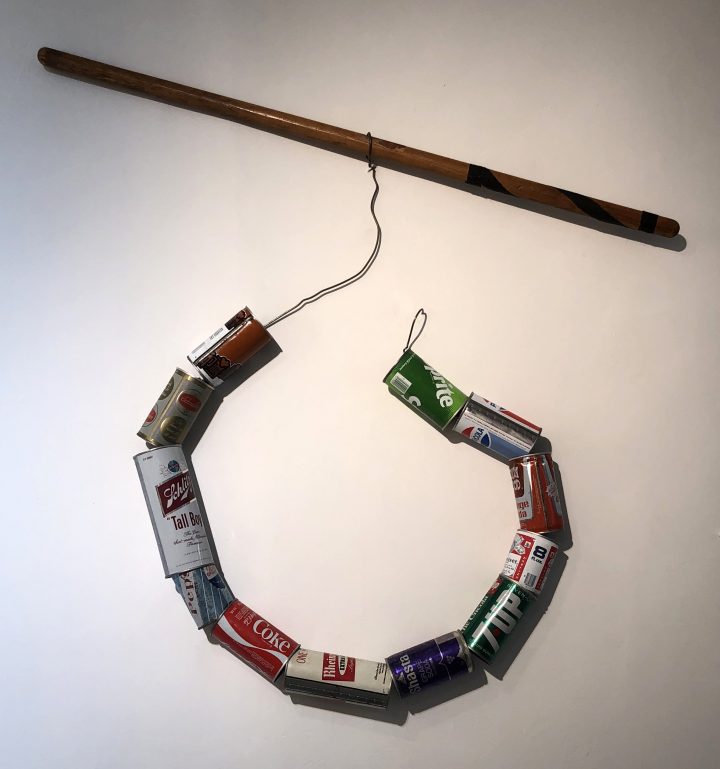 Bullet Space is open Saturday and Sunday from 1 – 6pm or by appointment — 347.277.9841. Check here for a full list of the artists on exhibit. Most of the artists, explains co-curator Alexandra Rojas, have strong roots on the Lower East Side, as Bullet Space continues to keep its culture alive amidst the rapid changes in the neighborhood. Lee Quiñones, in fact, lived in the building where Bullet Space is housed.
Photos of artworks by Lois Stavsky
Note: Hailed in a range of media from WideWalls to the Huffington Post to the New York Times, our Street Art NYC App is now available for Android devices here.