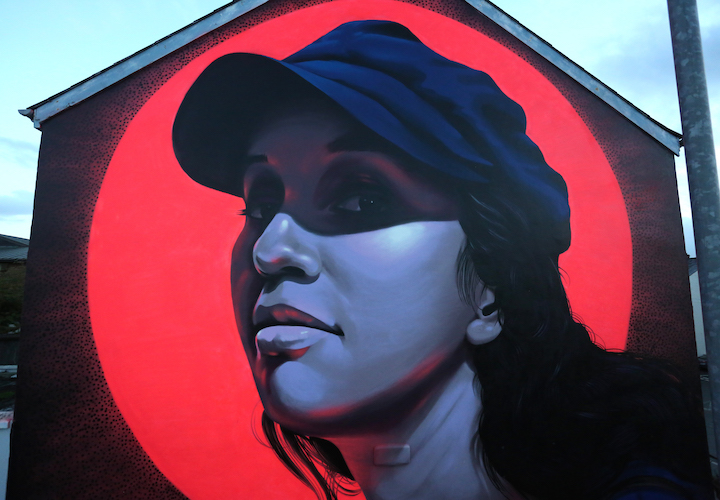 A masterful painter, tattoo artist and portraitist, Scottish artist Mark Worst has fashioned — in a range of spaces — extraordinary portraits blurring the line between street art and fine art. Featured here are several he painted within the past several months:
Portrait of the artist's "Lady" —  painted in Derry, Northern Ireland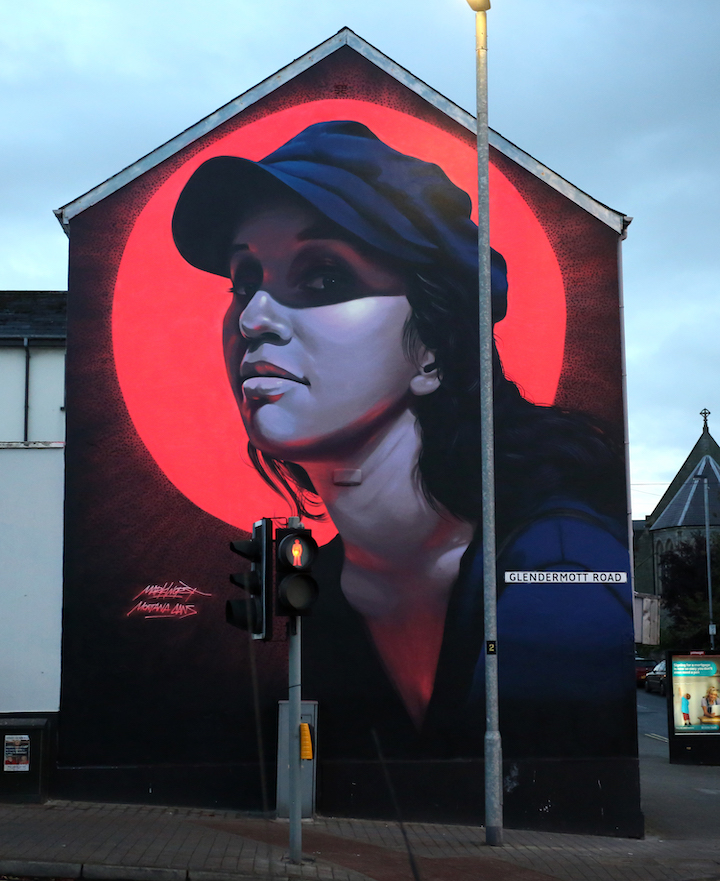 Portrait of Action Bronson — painted in Leith Docks, Scotland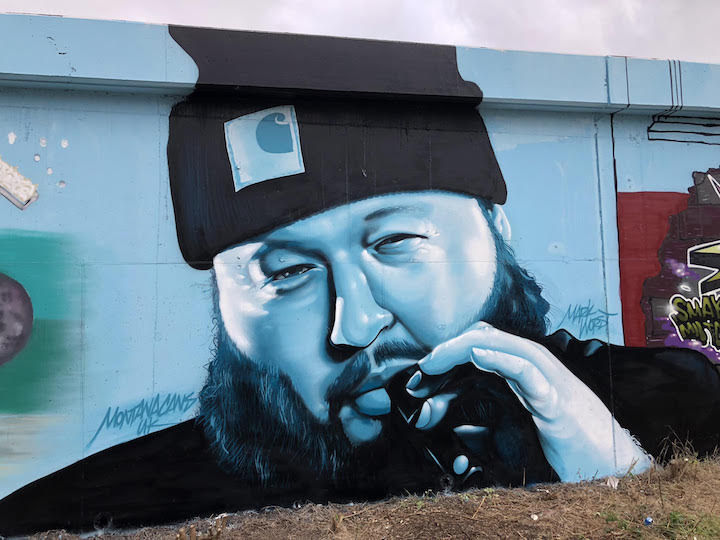 Portrait of  the artist's "mate" — painted in Paisley, Scotland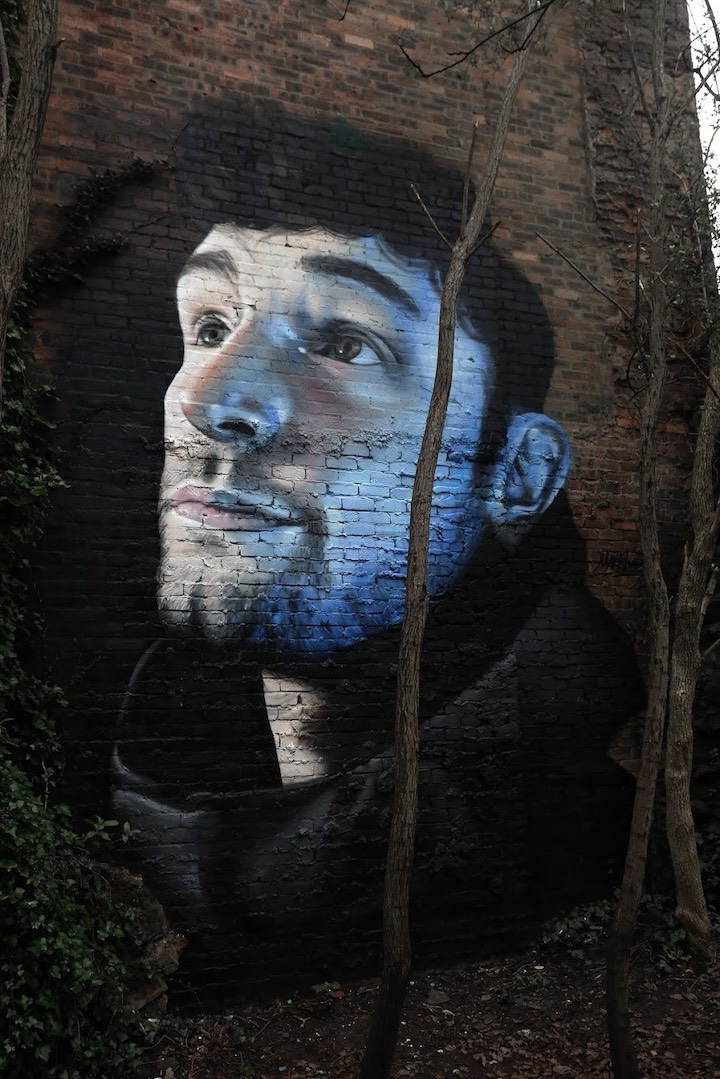 Indoor commission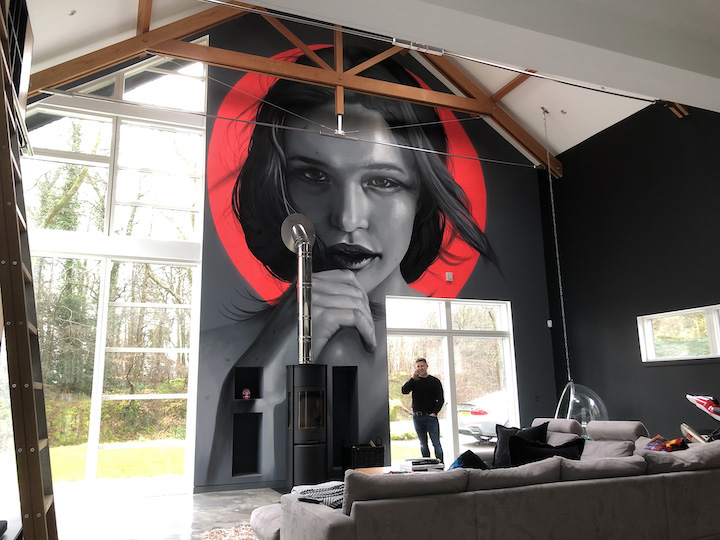 Sponsored by Montana Cans UK, Mark Worst is seeking opportunities to paint in NYC, where he will be from April 8 – 22. The artist can be contacted at markwrst@gmail.com.
All photos courtesy of the artist
Note: Hailed in a range of media from WideWalls to the Huffington Post to the New York Times, our Street Art NYC App is now available for Android devices here.