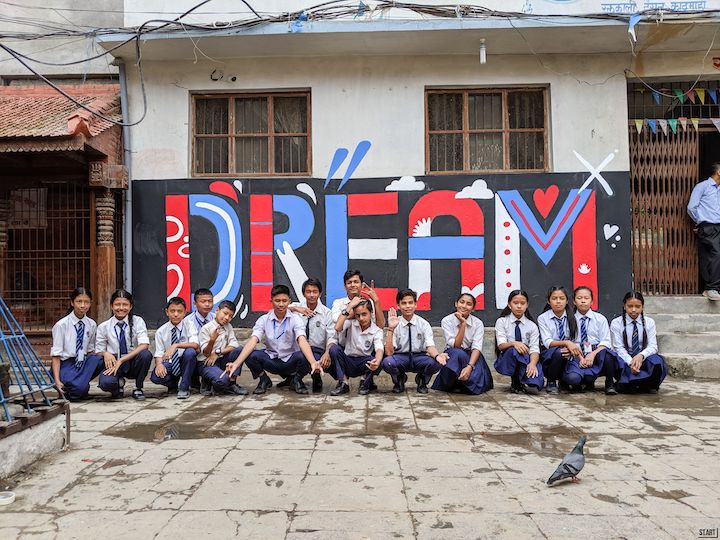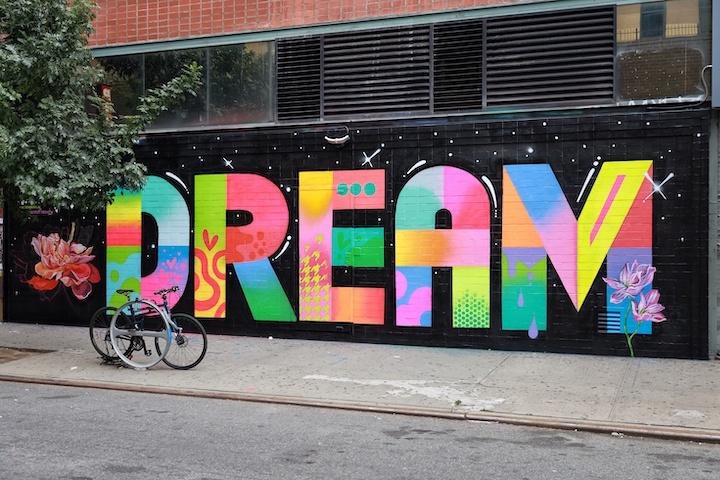 Earlier this fall, ST.ART founder Kamilla Sun traveled to Kathmandu, the capital and largest city of Nepal. On a voluntary mission — with money raised through a crowdfunding campaign to procure art supplies — Kamilla taught young Napoli students how to transform their school's drab, dingy walls into vibrant, colorful ones.  
The "Start With A Dream" project, explains Kamilla Sun, "aims to teach the little builders of the future how to imagine, dream bigger and create."  The vast majority of Nepal students live in poverty and have had little exposure to the arts.
Renowned NYC-based artists Jason Naylor, Sonni Adrian and Adam Lucas created simple mock-up mural designs that the students easily recreated for their school's walls under Kamilla's guidance. Other artists who contributed to the project include Agata Wojcierowska and Natasha May Platt aka Surface of Beauty.
Pictured above are the student participants in front of their collaborative mural, "Dream," as designed by Jason Naylor, and — below that  — the mural as painted on NYC's Lower East Side by Jason Naylor and Surface of Beauty.  Several more images — all created by the young Nepali students — follow:
Designed by Sonni Adrian and painted collaboratively by Nepali students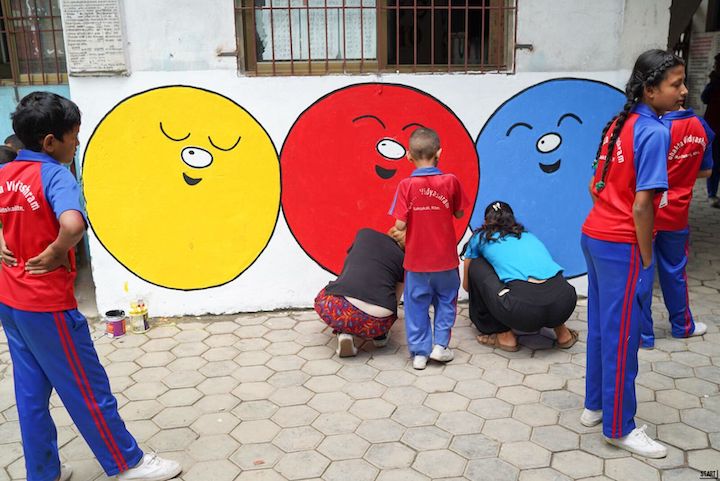 Young artists pictured with ST.ART founder Kamilla Sun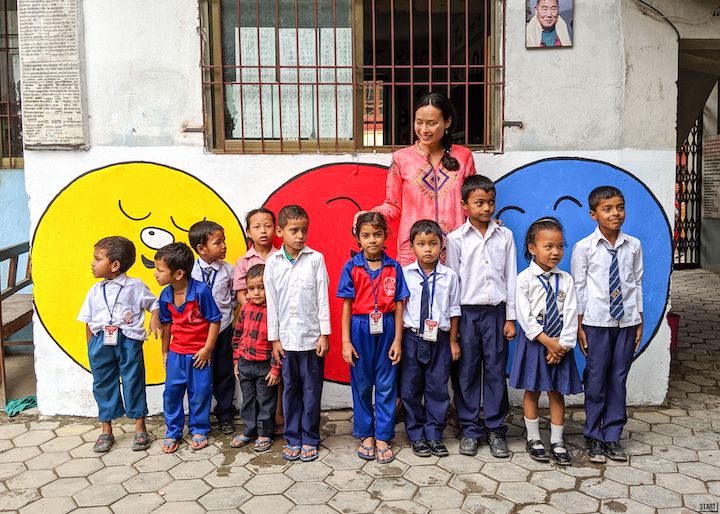 Designed by Adam Lucas and painted collaboratively by Nepali students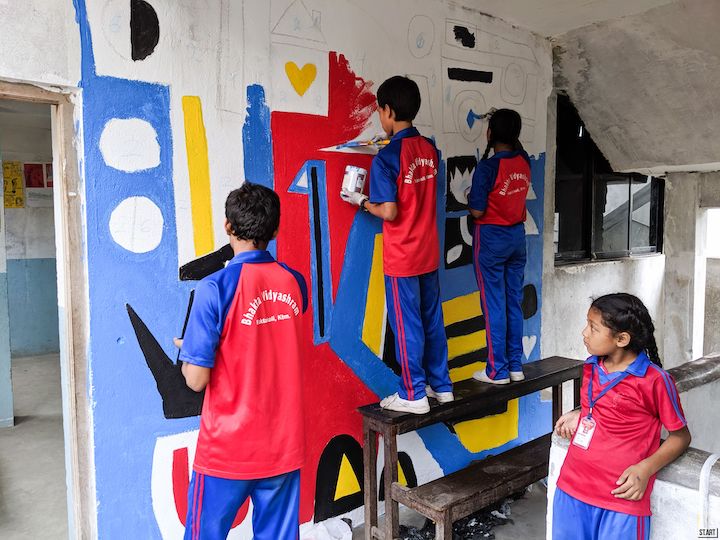 Completed mural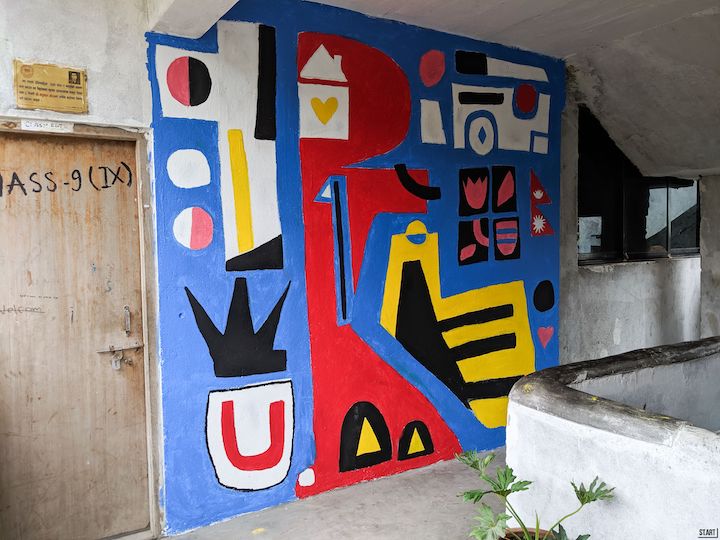 Designed by Agata Wojcierowska and painted collaboratively by Nepali students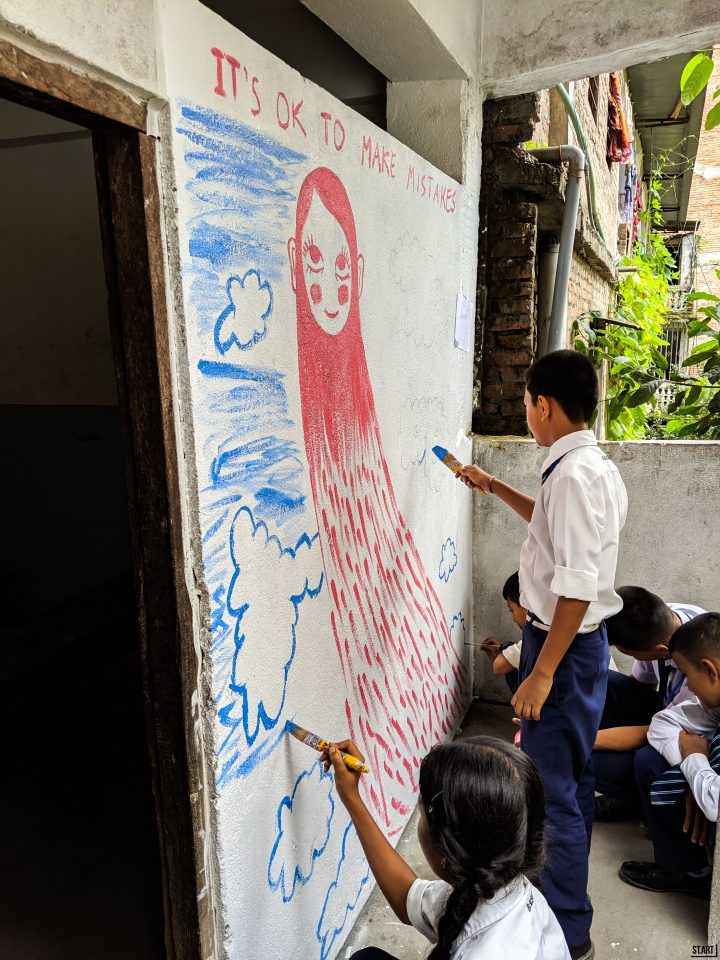 Completed mural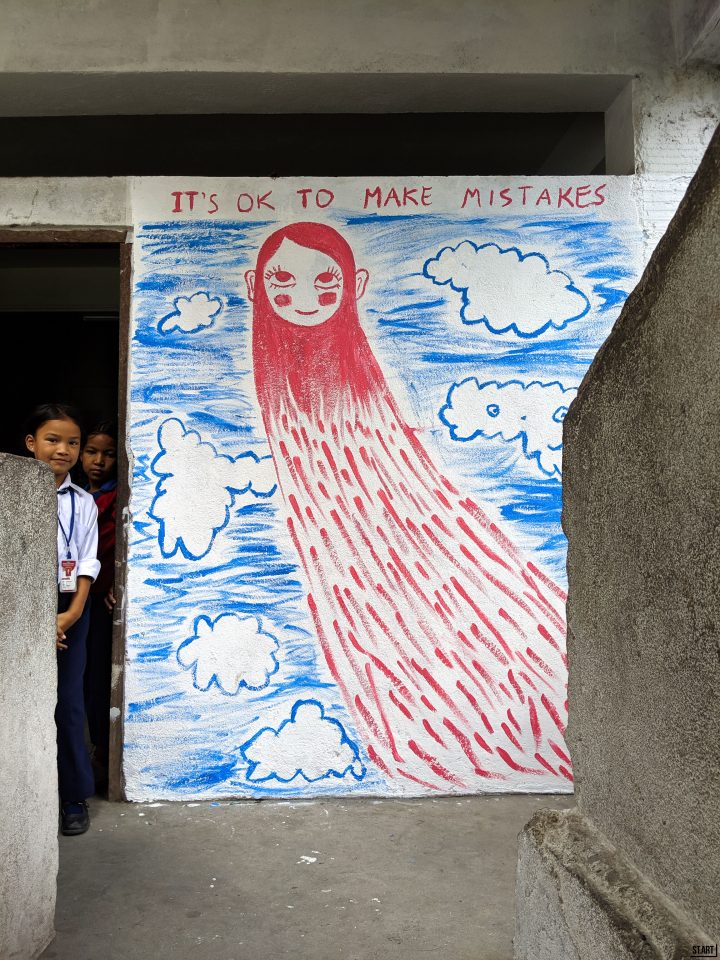 And you can watch Kamilla talk further about the project and view the youngsters in action here:
All images courtesy ST.ART founder Kamilla Sun