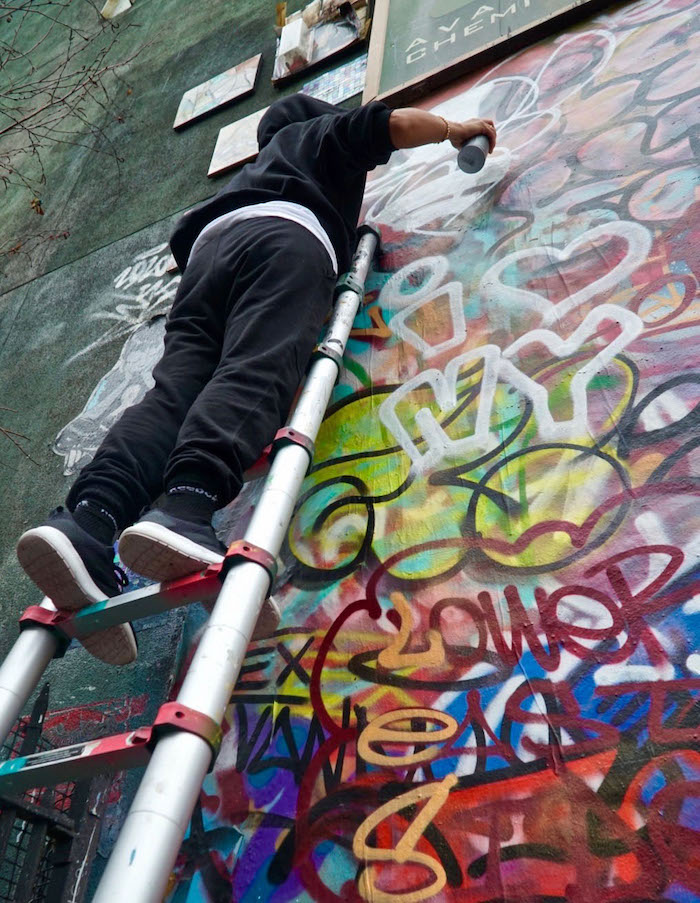 I first encountered JoDo's now-iconic bee on a wall in Bushwick several years ago. And this past week, I had the opportunity to visit it in all its glory in JoDo's first retrospective exhibition on view at The Yard on 85 Delancey Street. We, also, had a chance to speak:
When and where did your now-iconic bee first surface in the public sphere? 
In November, 2015 here in NYC.
What inspired you to hit the streets with it?
Once I moved to NYC, I started noticing all that was happening on the streets here. And so I decided to take my bee – that first appeared indoors in a group exhibition – outside.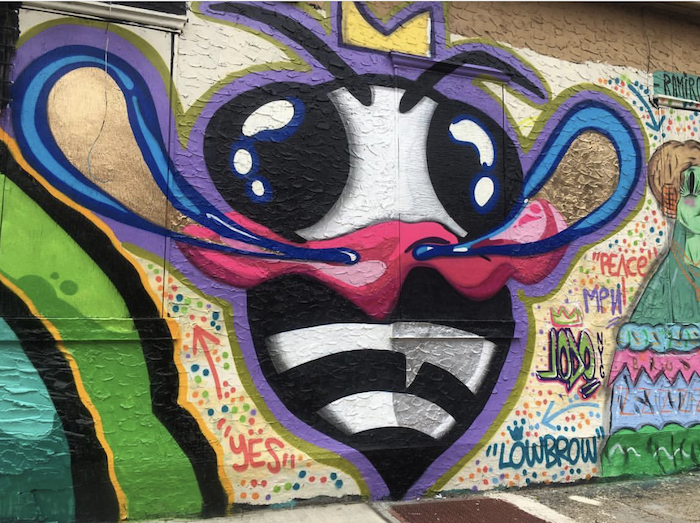 Can you tell us something about your bee? What does it represent? 
It is a divine creature that represents the communication between the Gods and us humans. Each bee is distinct.
And what about its name — JoDo?
It's a reference to my parents. Jo from my father's name; and Do from my mom's.
I've seen your bee on a wide range of surfaces. Have you any preferred ones?
I love stone and brick, but any kind of surface is fine.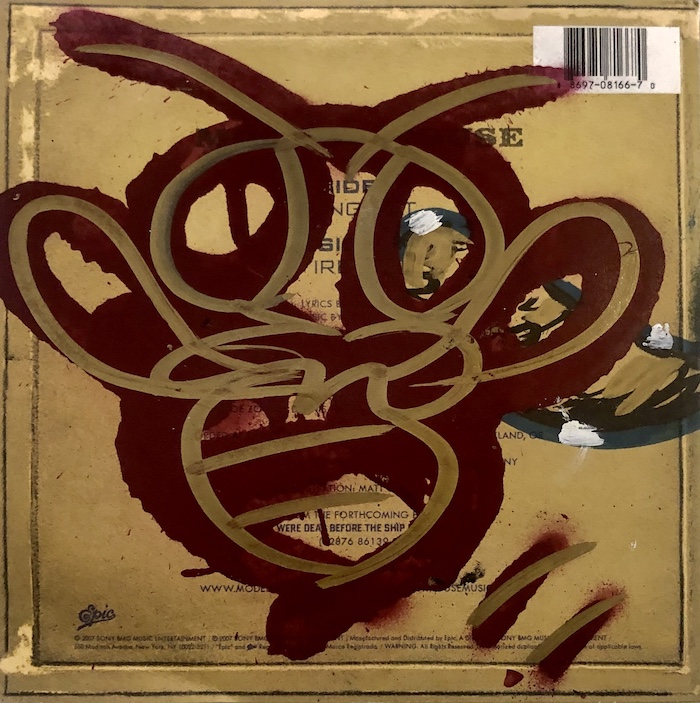 Do you prefer to paint on the streets "with permission?" Or would you rather do it illegally?
I like both. Generally what I do is unsanctioned, but there are advantages to painting legally. For example, when I paint with Paint for Pink in Newark, I am given not only a wall, but paint and all the time I need!
What is your first graffiti memory?
The writing I noticed while growing up in Mexico City. I didn't get involved with it because I assumed it was associated with gangs. But I loved trying to decipher its letters. 
What about cultural influences? What are your principal ones?
Definitely NYC graffiti, and I've been influenced by the time I spent working within Mayan communities in the jungles of Mexico.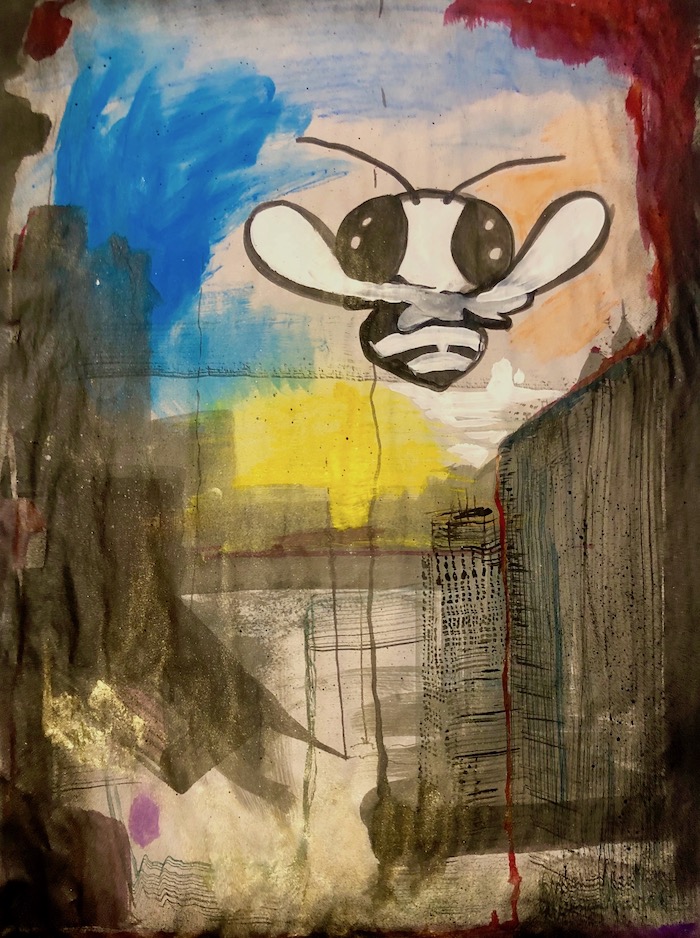 What is your most memorable graffiti experience?
My time in St. Petersburg, Russia. I met up there with the graffiti writer AKA6. It was the first time I bombed with spray paint, rather than with mops.
And the riskiest thing you've done?
Also in Russia. Painting by myself inside the ruins of buildings. I didn't know what could happen to me.
Are you generally satisfied with your finished piece?
Yes, I kiss and hug all of my pieces after I finish them and whenever I pass them by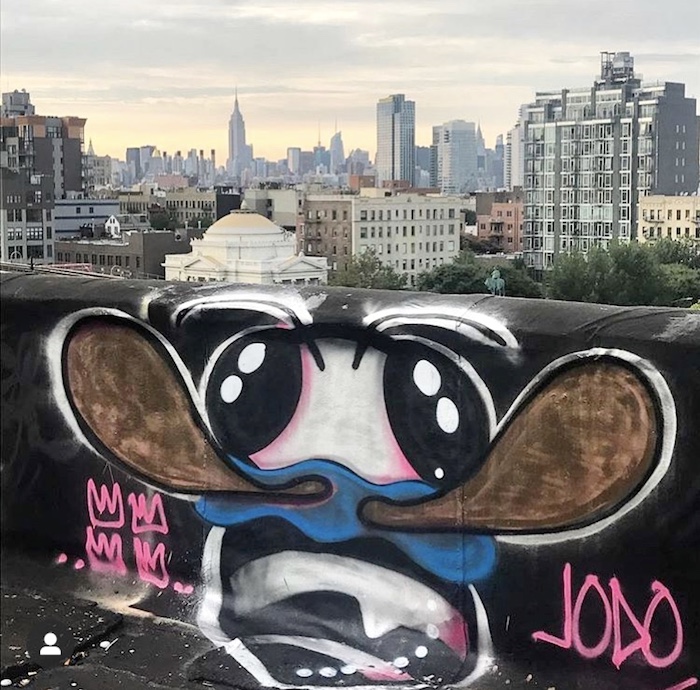 Have you exhibited your work?
Yes. Among the spaces I've shown in are: the Living Gallery, 17 Frost and here at the Yard.
How does your family feel about what you are doing?
My family is very supportive. They both hugely appreciate art.
What percentage of your time is devoted to art?
When I'm not working at marketing or art curation, I'm doing art. And when I'm not doing it, I'm thinking about it.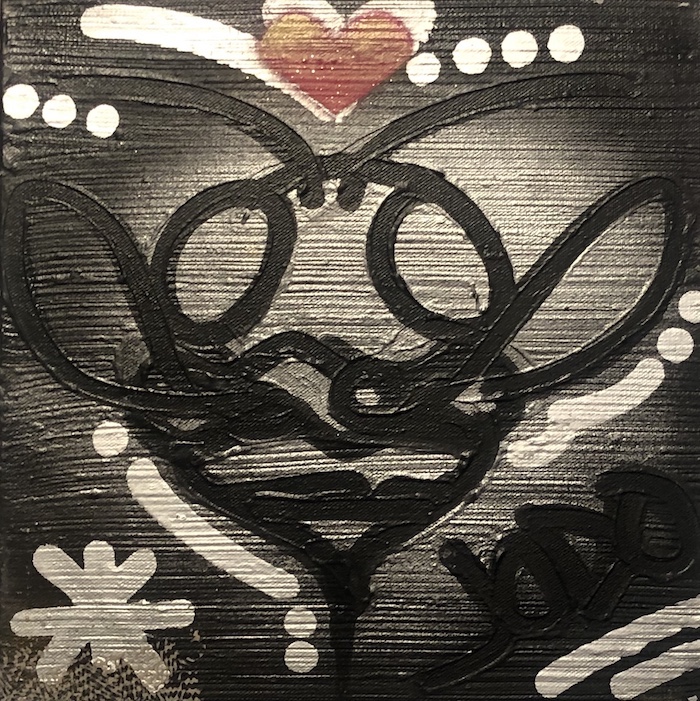 What are some of your other interests?
Discovering other people's talents. 
Have you any feelings — positive or negative — regarding the engagement of graffiti artists with the corporate world?
I love the idea of infiltrating the corporate world. That's how we artists can have more influence and reach people who otherwise might not see our work. It's like playing with the system to get our message out.
Who are some of your favorite artists?
They include: the late British painter JM William Turner; the late Japanese conceptual artist On Kawara; the late Italian-Argentine artist Lucio Fontana Rubens; the Italian conceptual artist Maurizio Cattelan; the late Spanish sculptor Eduardo Chillida, and the late American sculptor Robert Smitson.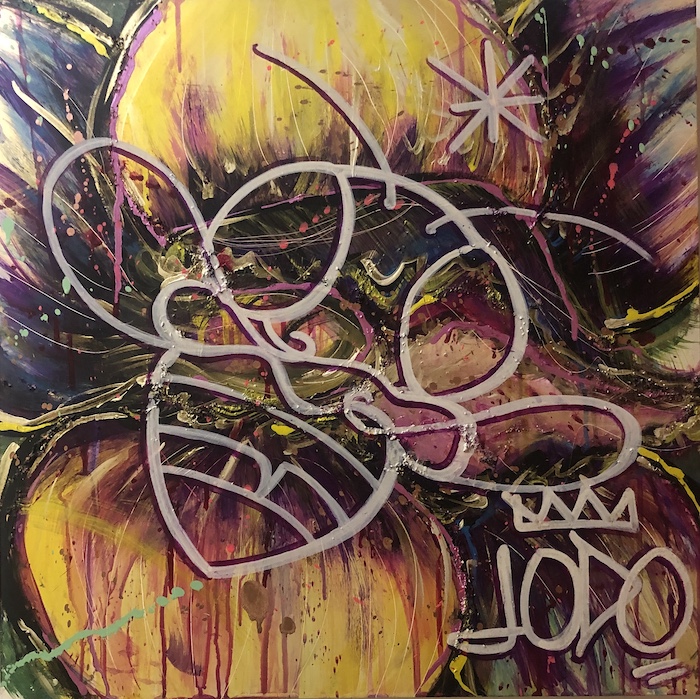 Do you prefer painting alone or with others?  
I'm very independent, but I also like painting with others. Among those I've gotten up with are: Easy, Sev TDT, the ACK Crew, Blitz, Rambo, Pork, Glazer, Token, ZB-Bunny, Myster, TCOB, Slae, AKA6, Lansky, Sohr, Freaky, Uncle Robert, Hank, Trice, Regalos Margot, ET, Avocado, Case, Ex-Vandals, Delay, DB, Umii, Pariah, Dwel, Hiss, El Sol, Chupa and the O's, Image, Jel, Nic 707, the TDT Crew, KRR, Masters of Massacre, Extremely Humble  and Optimo.
Have you any thoughts on the graffiti/street art divide? 
Graffiti and street art are both art, but they're totally different categories of expression. Most street artists just bring their fine art sensibilities outdoors. Most writers are driven to make their mark and be part of graffiti history.
Have you a formal art education?
No. I studied art curation. My father taught me how to draw. He took me to museums just about every week. And then when I lived in Europe, I visited museums all the time.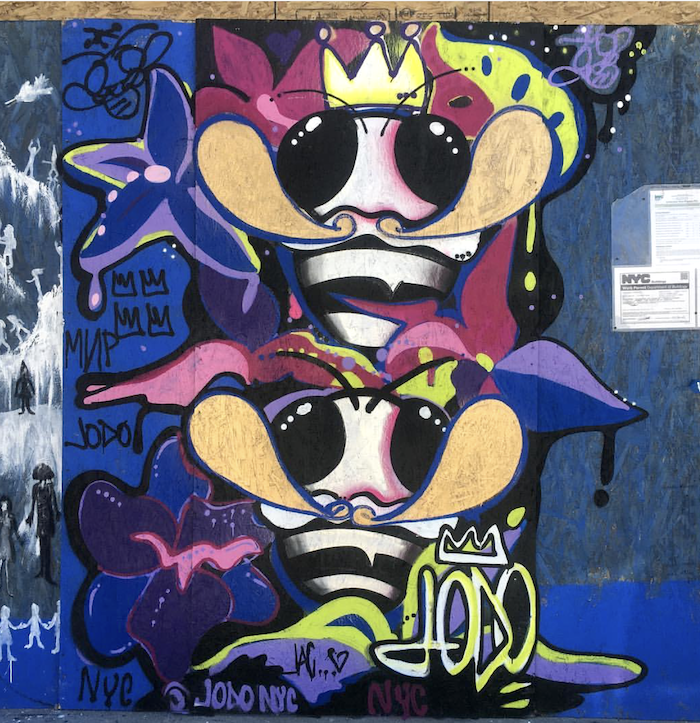 How has your iconic bee evolved through the years?
It used to be very stiff. Now it flows. It's definitely improved!
Where else besides NYC and St. Petersburg has it surfaced?
It's made its way to Moscow, Asilah, Malaga, Cadiz, Ek Balam, Mexico City, Playa del Carmen and Miami.
What's ahead?
I want to create more art – some with the bee and some without it. I want to work on a larger scale, and I want to continue to make my parents proud of me.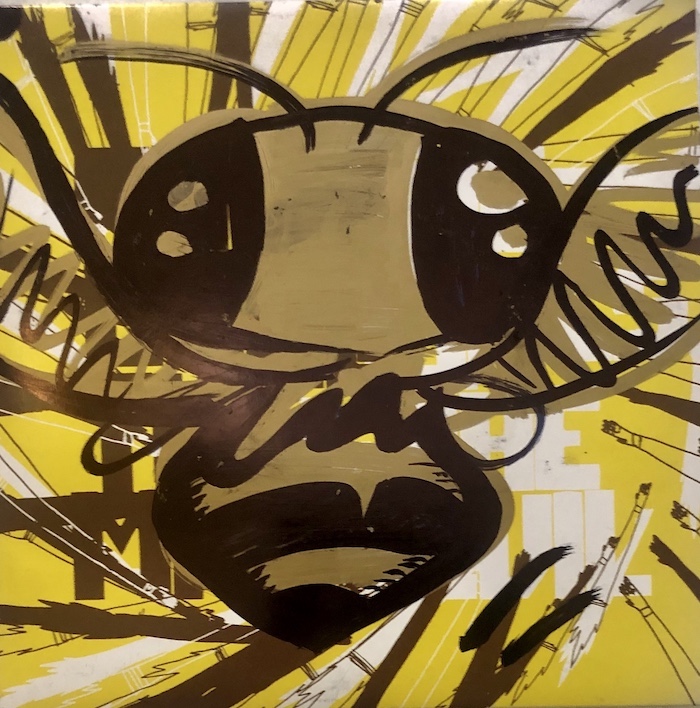 How can folks see JoDo Was Here — your current show on the 2nd and 3rd floors of The Yard on the Lower East Side?
Viewing hours are Monday – Friday 10-5 and weekends by appointment. They can direct message me via my Instagram or drop a note to Lee Wells of the International Fine Arts Consortium (IFAC) at Lee@ifac-arts.com. The exhibit  continues through March 22.
Great! And congratulations on this exhibit! 
Interview conducted and edited for clarity and brevity by Lois Stavsky
Photo credits: 1 Ana Candelaria; 2, 5 & 8 Courtesy of the artist, and 3, 4, 6, 7 & 9 Lois Stavsky