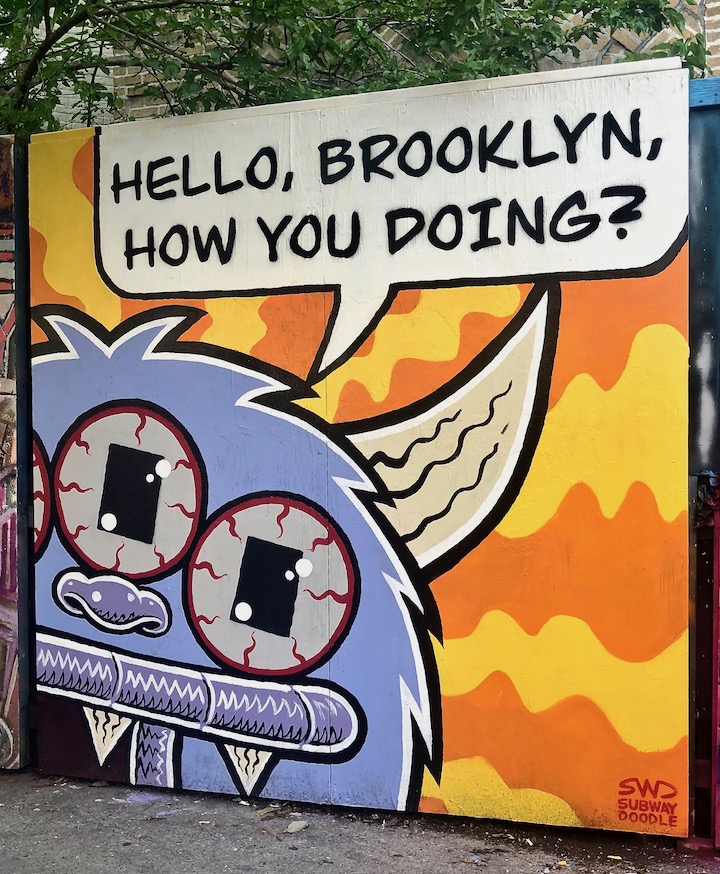 On my first day in more than two months out of Manhattan, I was delighted to visit Underhill Walls in Prospect Park, Brooklyn. Curated and managed by Jeff Beler — with safe guidelines practicing social distance —  it is NYC's first community-based street art project to emerge as the city begins to take steps to open. The image featured above was fashioned by the wonderfully talented Subway Doodle. Several more images I captured yesterday — as the project that began last week continues — follow:
Jason Naylor bringing brightly-hued love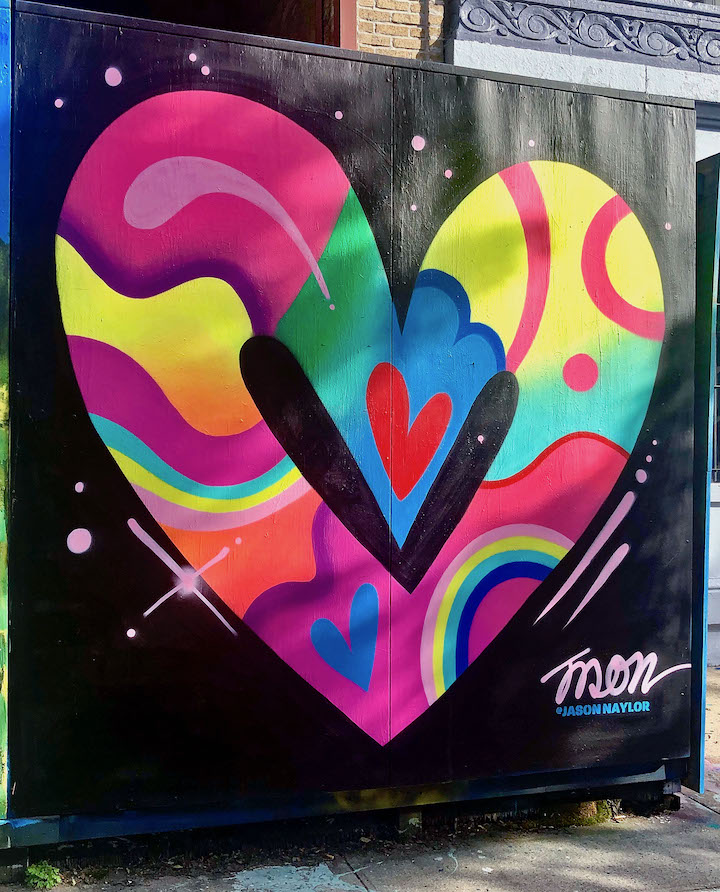 Zukie's pepperoni pizza comes to life!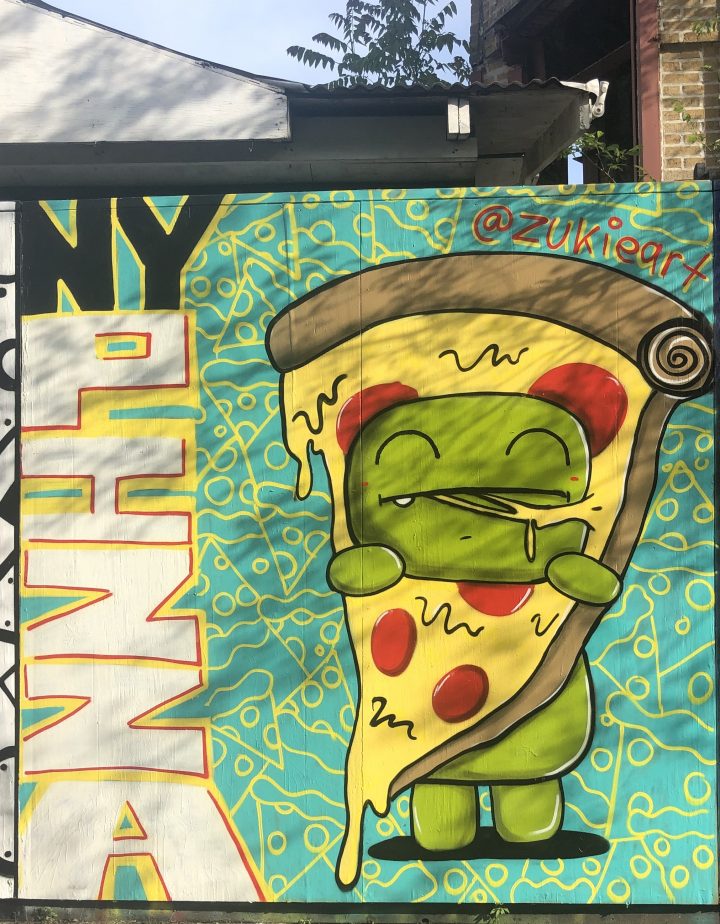 Visual artists and poets Android Oi and My Life in Yellow collaborate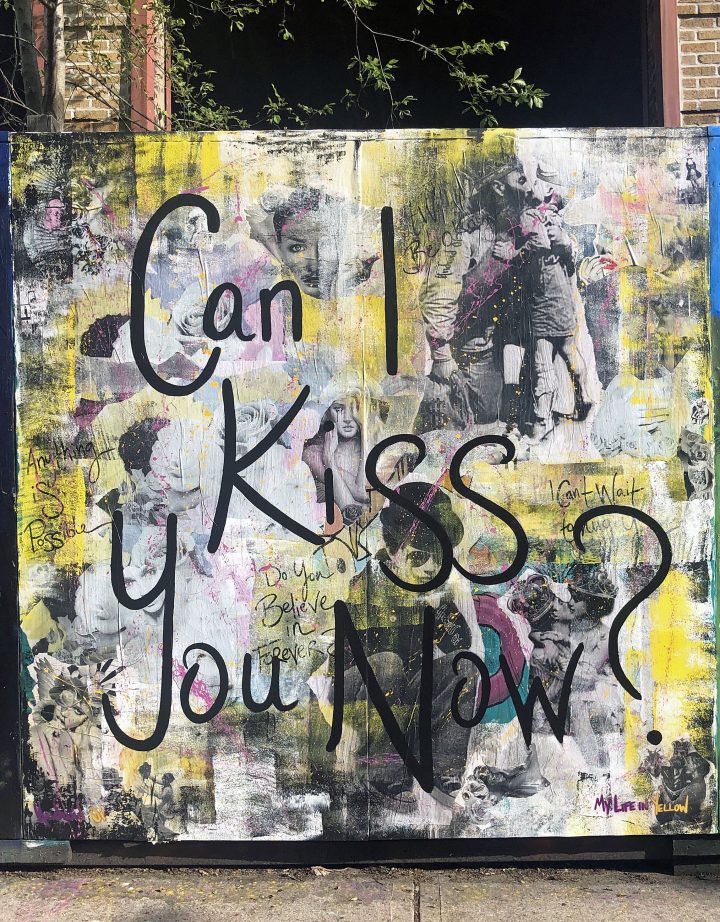 Visual artist and producer Megan Watters at work to the left of  Paolo Tolentino's portrait of the late Shirley Chisholm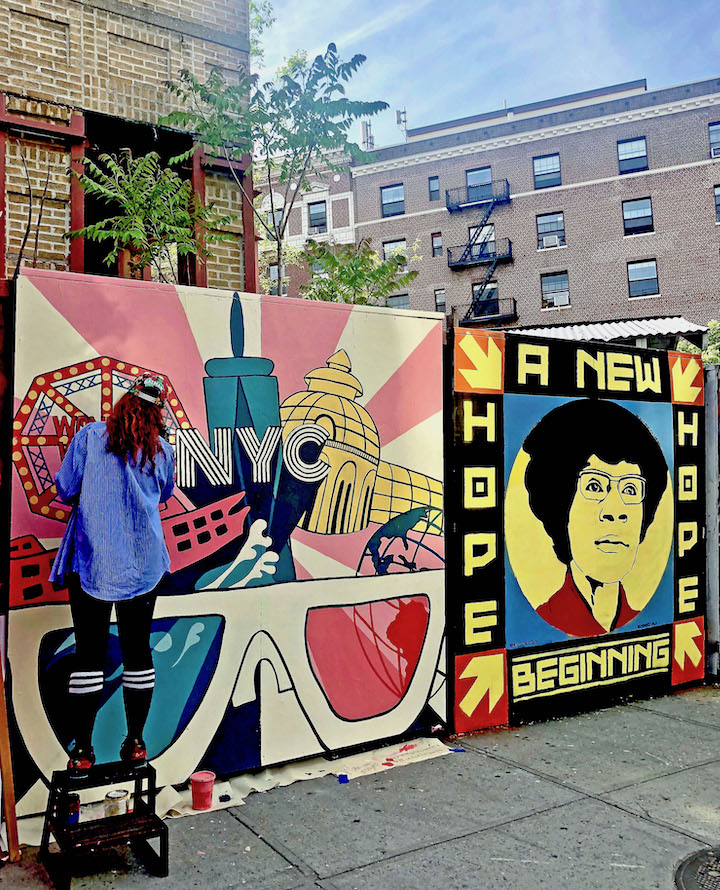 Colombian artist Calicho Arevalo's gift of love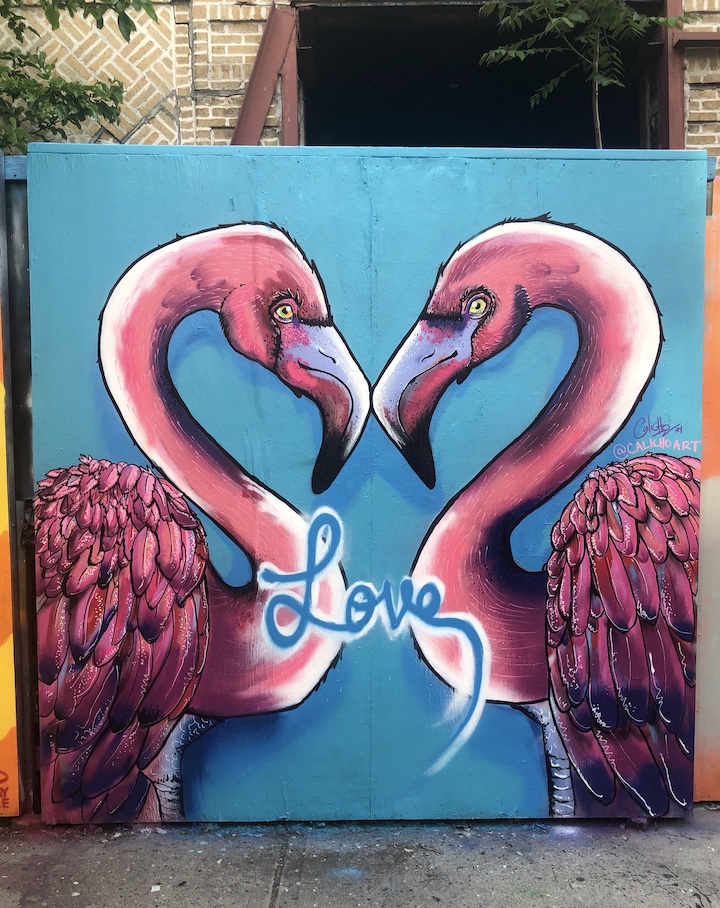 Muralist and designer Majo B gift of beauty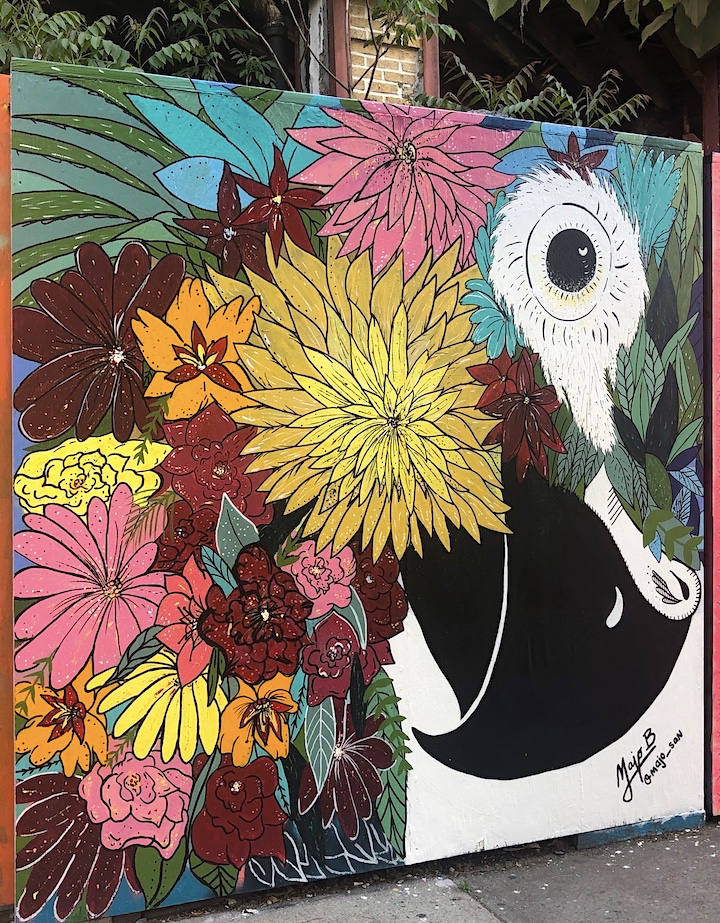 Multidisciplinary visionary Shamanic artist Myztico Campo posing next to his work in progress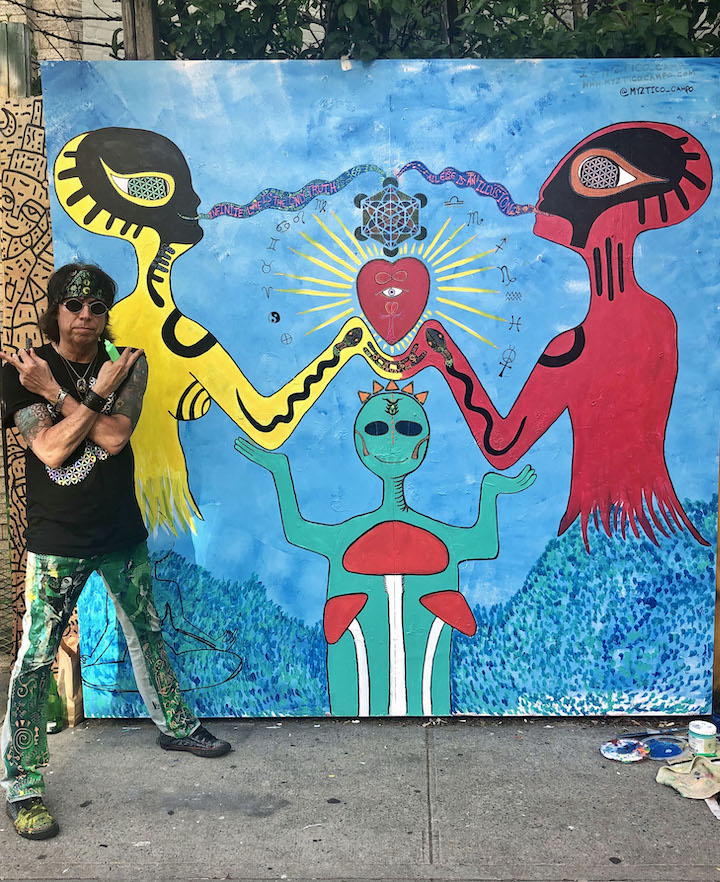 Keep posted to the Street Art NYC Instagram for more images from this ongoing project
Photos by Lois Stavsky — with special thanks to Yonkers-based multidisciplinary artist Michael Cuomo for getting me out of Manhattan!