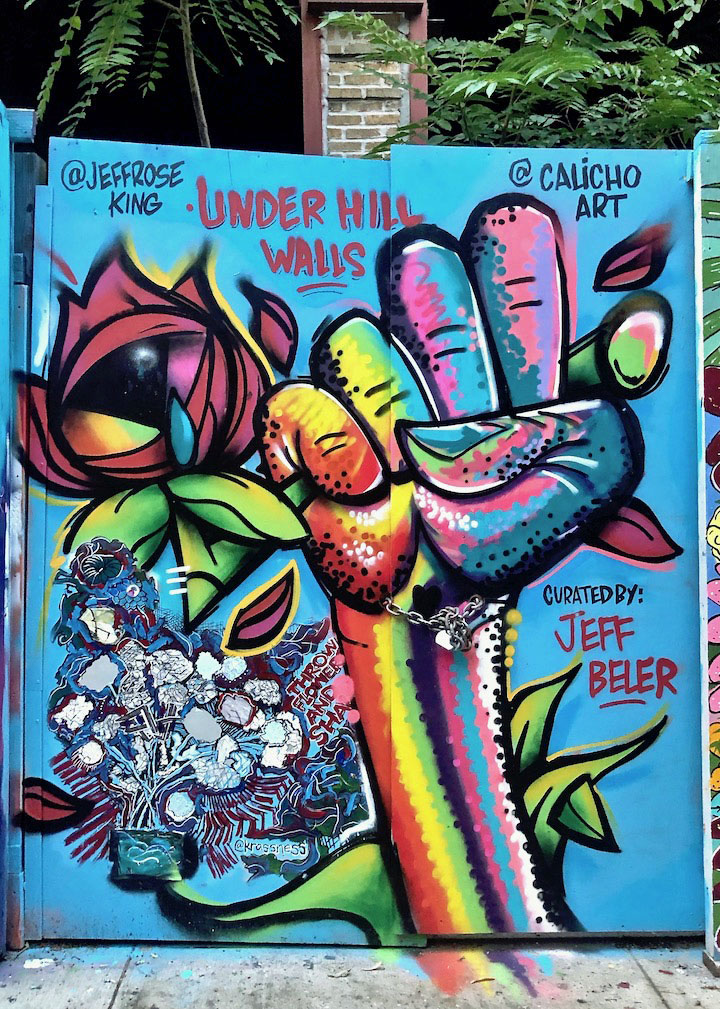 While revisiting Underhill Walls in Prospect Park, Brooklyn this past week, I was greeted by several delightfully intriguing murals that I hadn't captured on my earlier visit in May. The image featured above was fashioned by Queens-native Jeff Rose, Colombian artist Calicho Arevalo, and Brooklyn-based krassness. Several more artworks from this model community arts-based project, curated and managed by Jeff Beler, follow:
Local artist Justin Winslow's magical world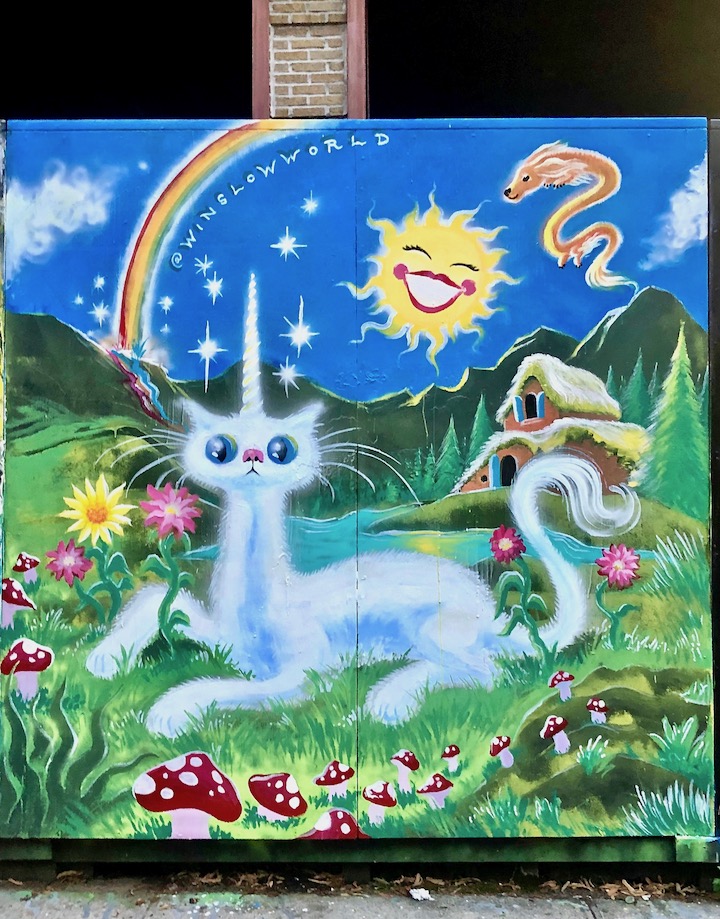 Gowanus-based Dylan Bauver's geometric Cosmos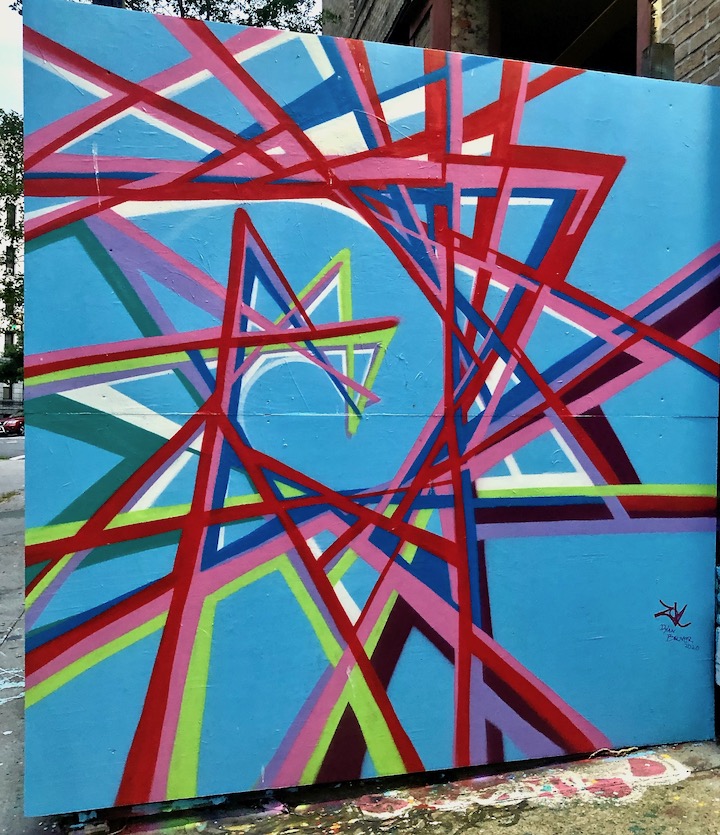 Dylon Thomas Burns offers a glimpse of heaven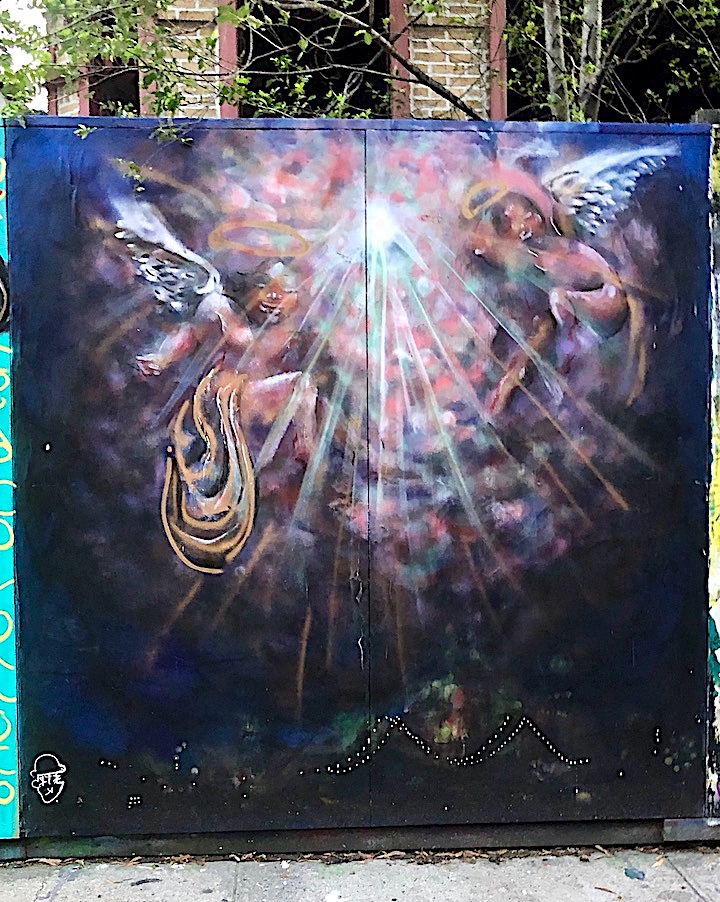 Manhattan-based  Marivel Mejia pays homage to our health care workers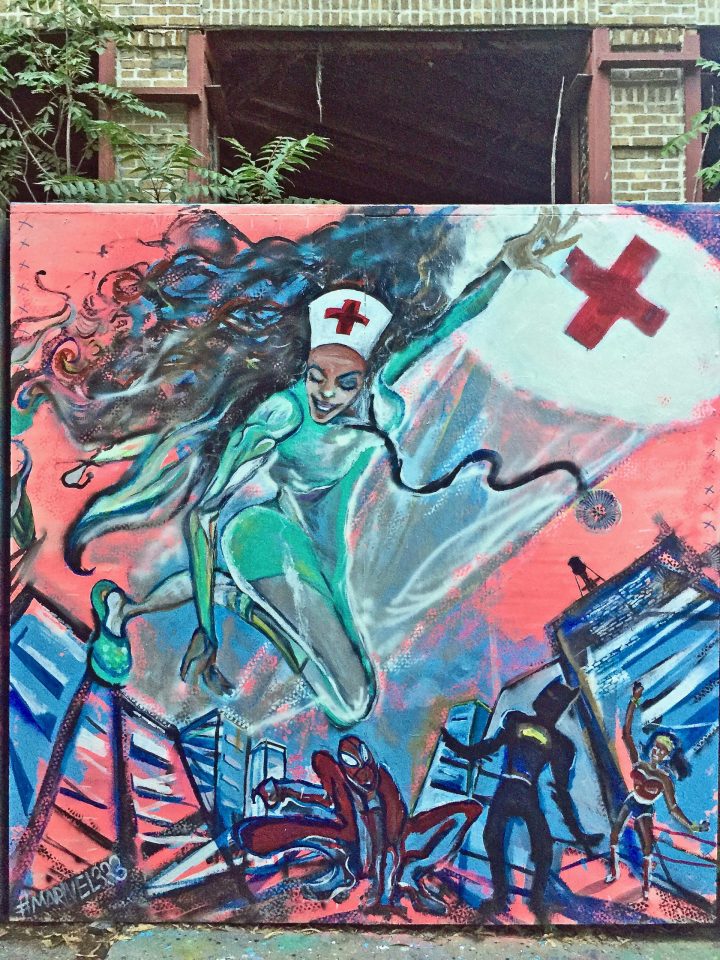 Stem YNN and Aloe Adventures take on — in comic book-style — our surreal times as we are "dodgin' more than corona"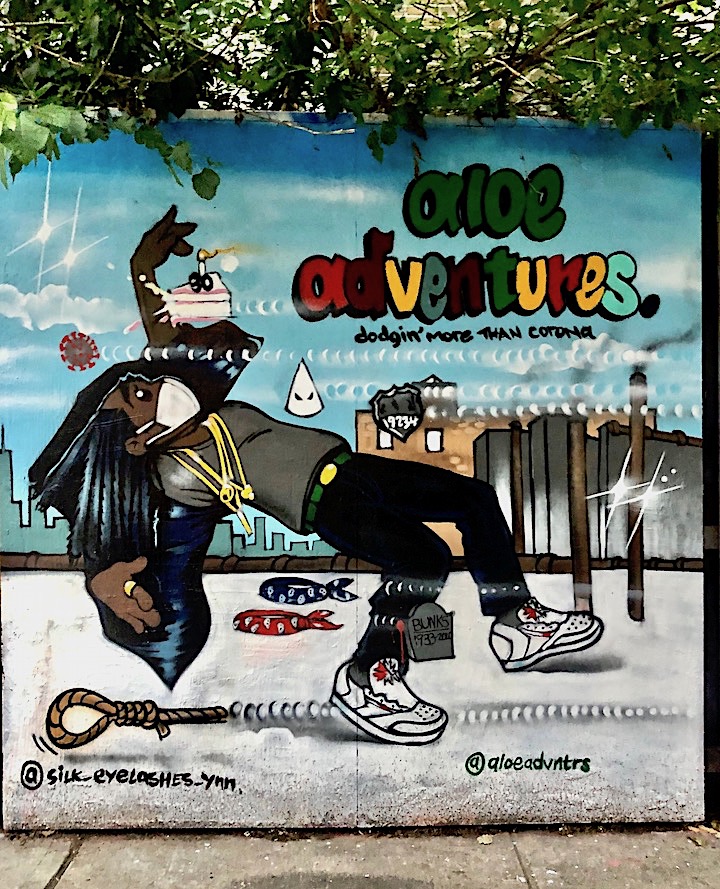 Underhill Walls is located at the corner of St. Johns Place and Underhill Avenue in Prospect Heights, Brooklyn.
Photo credits: 1 -4 & 6, Lois Stavsky and 5 Sara Ching Mozeson