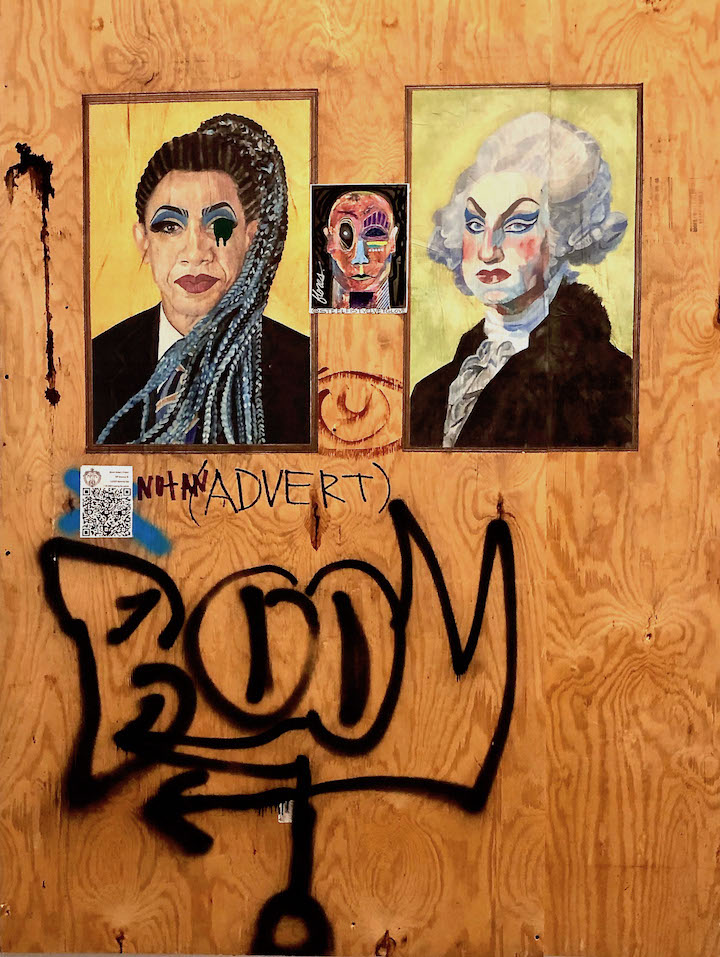 In early May — before the brutal death of George Floyd and the ongoing protests that followed it — members of the The Bowery Union began installing images of artworks on Soho's shuttered spaces. As The Street Art Project progressed, artists from outside of NYC began to contribute their talents, as well.
Over a dozen of the boards have since been salvaged and are now on view at The Bowery Union's spacious gallery space at 329 Broome Street. And along with them are works by these same artists on a range of surfaces.
The two large portraits featured above — Barack Oh Mama and Regina George Washington — were fashioned by NYC-based artist and writer Isabella Cortez. And making its way in between them is the now-familiar face created by Jessi Flores aka Stealth Art. Several more images seen on my recent visit to The Bowery Union follow:
Brooklyn-based Cavier, "From Dust to Dawn"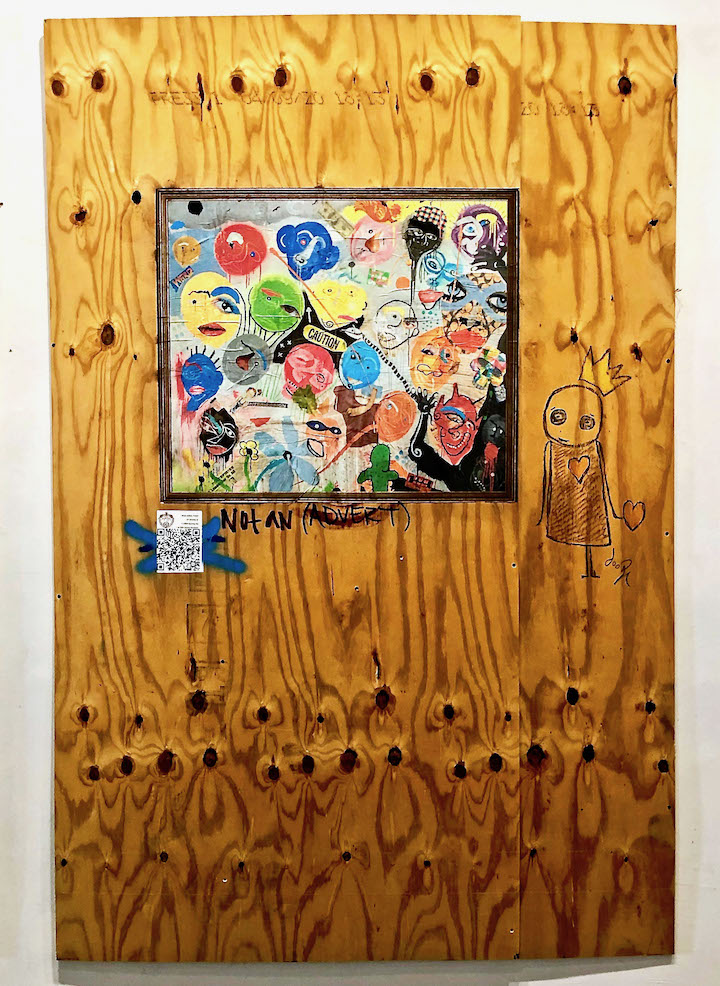 Tomaso Albertini, Duel RIS and Swoon; Swoon's image was initially made for  the 'Create Art for Earth' campaign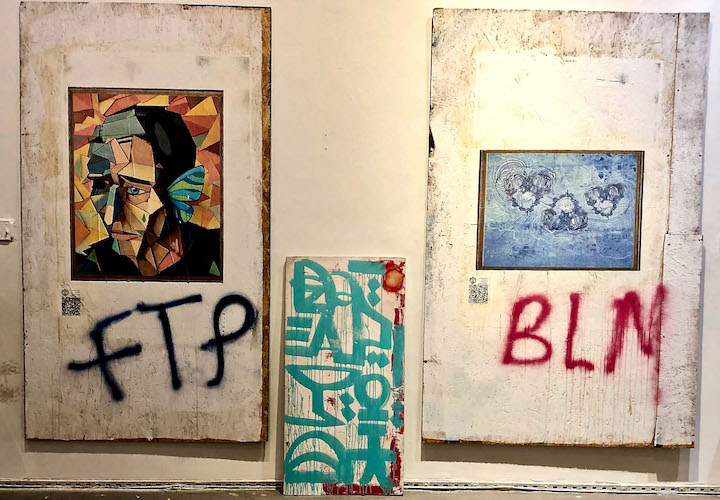 NYC-based Oscar Lett, "In Still Waters"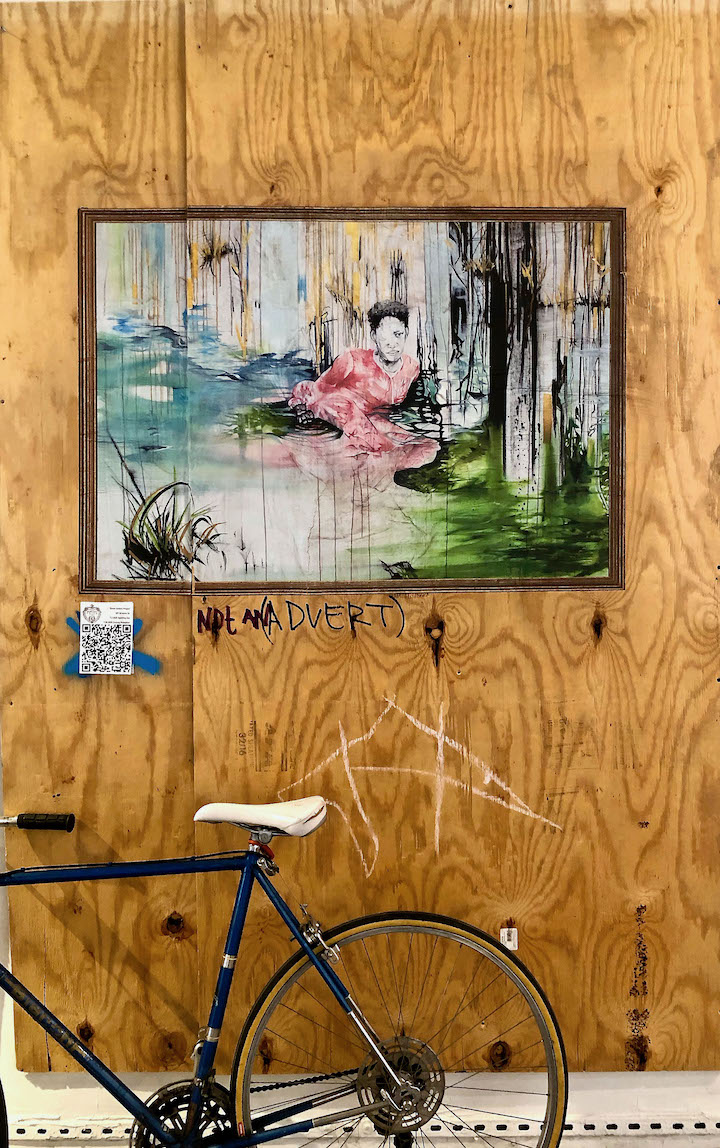 NYC-based Miishab, "Heaven's Gate," to the left of Romanian artist Gagyi Botond, "Silence 2.0"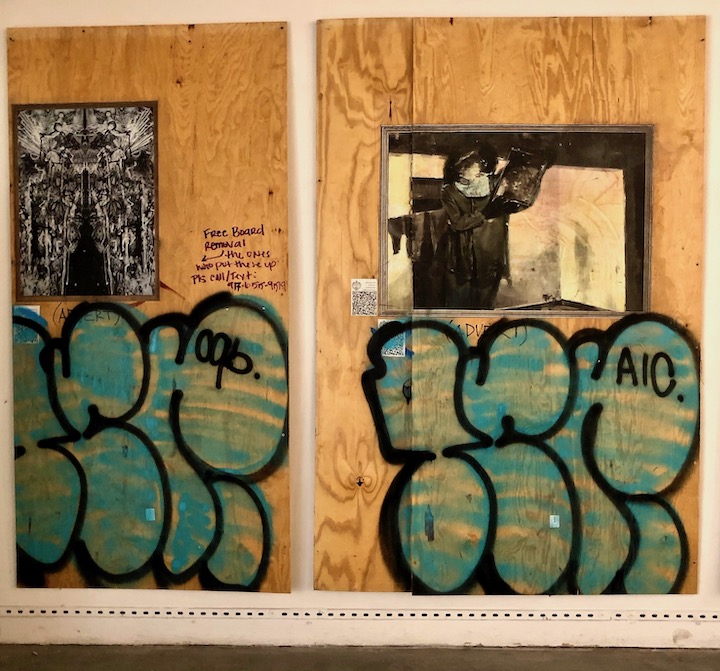 NYC-based Adrian Bermeo, "Bustelo Boy #2"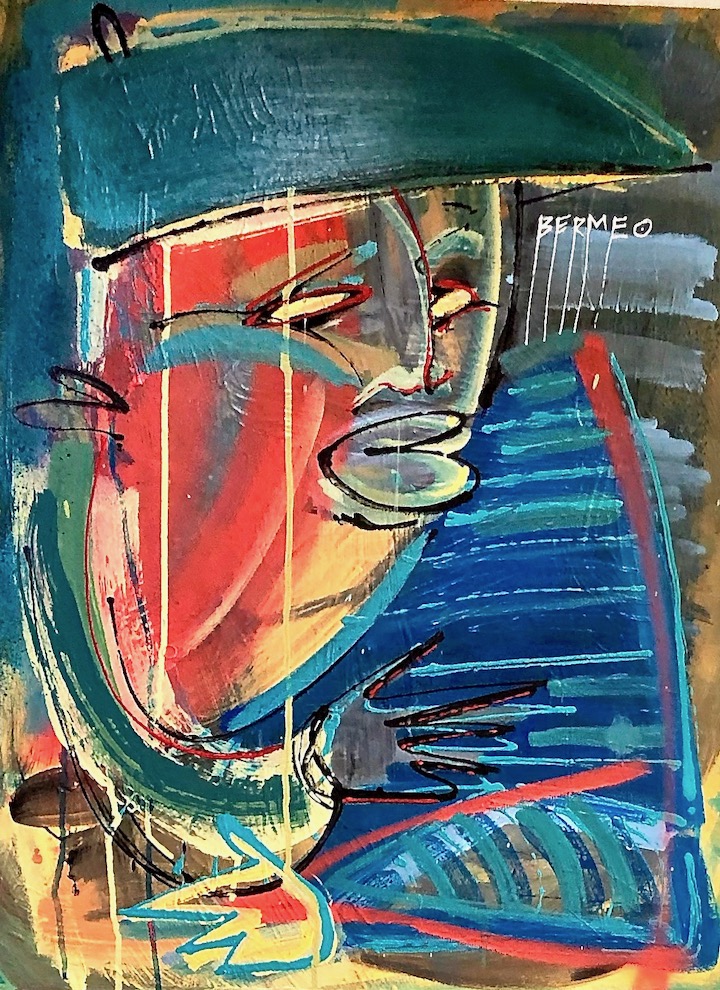 Dominican-American artist Indie 184, "Take Back Your Power"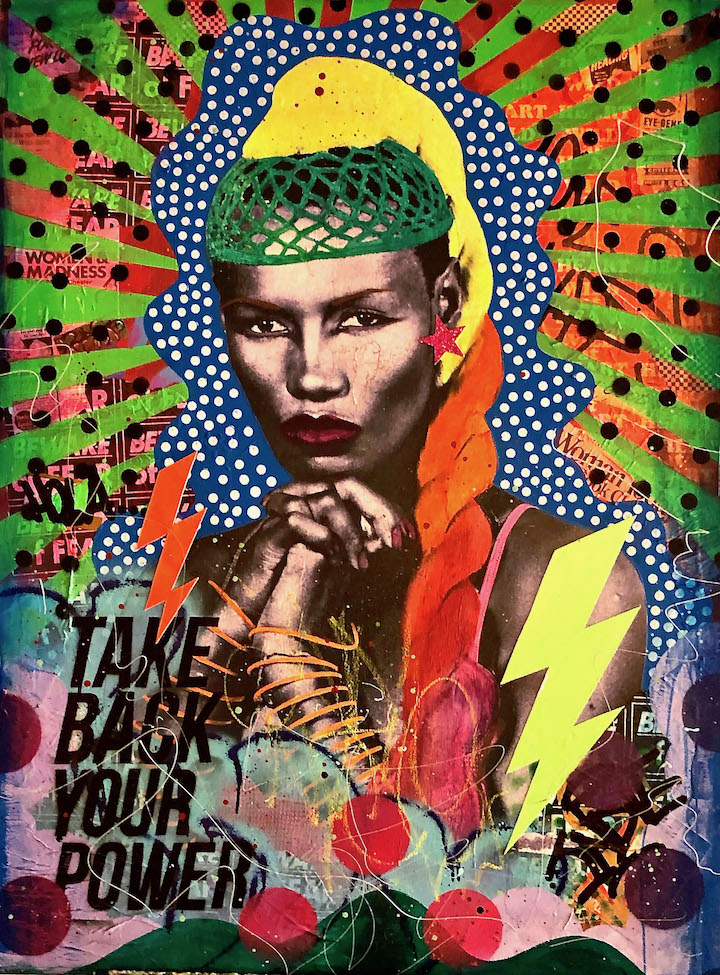 All are invited tomorrow (Tuesday) evening for an artist's talk featuring Doc Hammer at 7pm and to the exhibition's opening reception on Thursday at 8. Check here for specific details.
Photos by Lois Stavsky